Chase Field
Our guide to Chase Field in Phoenix includes information on events, tickets, parking, public transportation, nearby hotels and restaurants, seating and more. Read on to find out how to get the most out of your gameday experience.
* * *
Chase Field, home of the Arizona Diamondbacks, is far from what you'd think of as a "traditional" ballpark.
It's a giant airplane hangar in the desert, one with a retractable roof and air conditioning and an artificial turf surface.
The ballpark is also a cavernous one capacity-wise, which makes it easy to score tickets typically but difficult for the Diamondbacks to fill the place on a regular basis. As a result, the team is exploring building another ballpark elsewhere in the Phoenix area, and there have been rumblings that the franchise is being courted by other markets. Thus, Chase Field's days could be numbered very soon.
In the meantime, it remains one of the more interesting parks in baseball to visit, from the wide and spacious sections and concourses to the pool in the outfield — the one feature that sets the ballpark apart from all of the other ones in the majors.
And it has seen a lot in its relatively short history — after beginning life as Bank One Ballpark for the expansion season of 1998, it hosted one of the great World Series Game 7s and a Diamondbacks championship in 2001 (Year 4 of the franchise's existence), and was also host of the MLB All-Star Game in 2011.
The facility isn't solely about baseball, either. Chase Field has also been home to a college football bowl game, currently known as the Guaranteed Rate Bowl, off and on since 2000.
For more on visiting Phoenix, check out our Phoenix sports travel guide.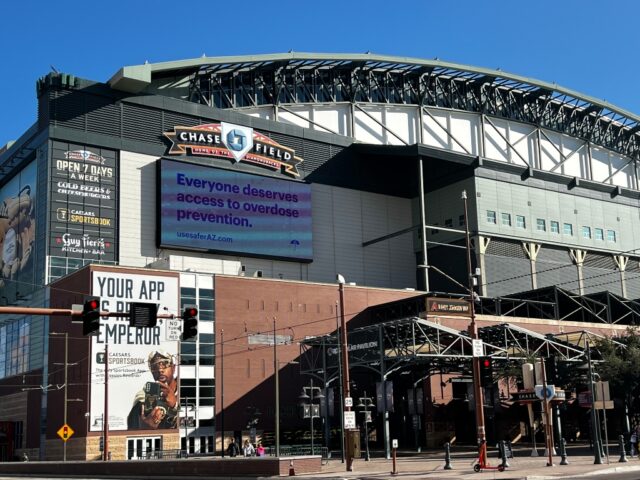 Getting to the ballpark
Thanks to its location in central Phoenix, Chase Field is easy to get to — and easy to spot, as an unmistakable part of the skyline of the city. It's also close to major points of interest in the downtown area, including the nearby home arena of the NBA's Phoenix Suns.
Phoenix's downtown is surrounded by Interstates 10 and 17, which intertwine and create a de facto border around the central area. From either route, drivers can exit at 7th Street, a north-south street that runs by the ballpark, then make their way toward the skyline.
Public transportation is available via Valley Metro, the region's light rail service, which runs between north Phoenix and the eastern suburb of Mesa. Get off at the 3rd/Jefferson station (traveling eastbound) or 3rd/Washington station (traveling westbound) for closest access to the ballpark.
If you're staying in a downtown Phoenix hotel, walking is the way to go to Chase Field. Even in the desert heat, your journey shouldn't be more than a few blocks and at least there will be more than a few places for you to step inside if you get too hot — more on that in the section below.
Parking at Chase Field
Once nearby, there are numerous parking lots and structures around Chase Field for fans to use, including two large garages — one just north of the ballpark on Jefferson Street called the East Garage, and one on the venue's west side known as the Jefferson Street Garage. Gameday rates begin at $10, and advance purchase permits are available to buy online here.
The bad news about the main parking structures surrounding Chase Field is that they're popular and thus pretty crowded, and they're typically the most expensive options around. The good news, though, is that ingress/egress from these parking lots is actually fairly smooth for such a high volume of cars, and the surrounding traffic flow is managed well, especially as cars are departing the area around Chase Field.
Still, if you'd rather find a bargain on parking, try searching for independent lots fronting small business east of Chase Field on Jefferson or Washington streets, or north of the park on 7th Street.
Phoenix hotels near Chase Field
• Kimpton Hotel Palomar Phoenix Cityscape – 0.3 miles away
• Courtyard by Marriott Phoenix Downtown – 0.3 miles away
• Residence Inn by Marriott Phoenix Downtown – 0.3 miles away
Search for more Phoenix hotels near Chase Field on Booking.com.
Map of the surrounding area
Things to do around the ballpark
Especially if it's the height of summer and temperatures are hovering around 100 degrees — a routine occurrence in Phoenix throughout baseball season — you'll probably want to duck inside where there's air conditioning, or at least get underneath a mister.
Fortunately there are plenty of places to hang out in the blocks surrounding the ballpark before first pitch. A good starting point is the bar attached to the west side of the ballpark, known as the Game 7 Grill, which typically has good crowds and sometimes live music both before and after games.
There's also a TGI Friday's branch inside the ballpark, behind left field. It stays open to the public even while games are in progress — meaning, you don't need a ticket to dine there — but it also offers a private event space called the Friday's Front Row in which fans can watch the game from a private balcony that overlooks the field.
For more options, venture west on Jefferson Street toward Talking Stick Resort Arena, where there'll be several bars and restaurants that cater to sports fans. Majerle's Sports Grill, a popular hangout owned by former Suns player Dan Majerle, is located one block north of Talking Stick Resort Arena on Washington Street.
If you're staying in a downtown hotel, you can take advantage of its restaurants and bars before making the short stroll over to Chase Field.
Phoenix restaurants near Chase Field
• TGI Friday's – American, 0.0 miles away
• Game 7 Grill – American, 0.1 miles away
• Coach's Corner Grill – American, 0.1 miles away
Search for more Phoenix restaurants on Tripadvisor.
Watching a game at Chase Field
Once you step inside Chase Field (and enjoy the blast of air conditioning that greets you), you'll start to get a sense pretty quickly of the size of the place. The main concourse is wide in most spots and easy to navigate.
Chase Field's lower and upper seating tiers seem to have endless numbers of rows — this is important to know if you have tickets high in the upper deck, as you'll have to be prepared for quite a bit of stair-walking to get to your seats. And the uppermost rows will feel very high as far as ballpark views go, at least in comparison to many other ballparks around the majors.
The sight of the roof, the large videoboard that hangs over center field (for a time, the largest video display in Major League Baseball), a seating bowl that feels expansive for a baseball game and the panels that open up like windows to let air in during games adds to the feeling of size at Chase Field.
For games played under an open roof, the Diamondbacks tend to make a production out of it. Typically within half an hour of first pitch, the roof will open to blaring music; it takes less than five minutes for the roof to open fully. The team will also post roof status for upcoming home games on their website.
As for that most unique of Chase Field features, the pool in right-center field, the area is considered a premium seating option, not unlike getting luxury suite tickets. Follow the link for more information on the pool suite.
Food and drink at Chase Field
Take some time to check out the concessions options at Chase Field, since they've made headlines in the past with some of their audacious offerings. You can find the Churro Dog — a churro served in a bar donut sliced in half and topped with ice cream, whipped cream and chocolate sauce — at several stands around the park.
Also, visit the Big Dawgs stand on the main concourse (next to Section 126) for colossal items such as the "All Day Breakfast Dog," an 18-inch hot dog topped with hash browns, bacon, fried eggs and more.
Chicago favorite Portillo's also operates stands featuring its Chicago-style hot dogs and Italian beef sandwiches, and more conventional ballpark fare can be found at stands labeled Double Headers and Red Hot Grill.
The Gonzo's Grill stand behind the seating area in left field is Chase Field's tribute to Diamondbacks legend Luis Gonzalez, whose heroics in Game 7 of the 2001 World Series only tell part of the story of what he means to the franchise. Its menu features chicken sandwiches, chicken and waffles and other types of chicken dishes.
Original publish date: February 4, 2016
Most recent update: March 23, 2023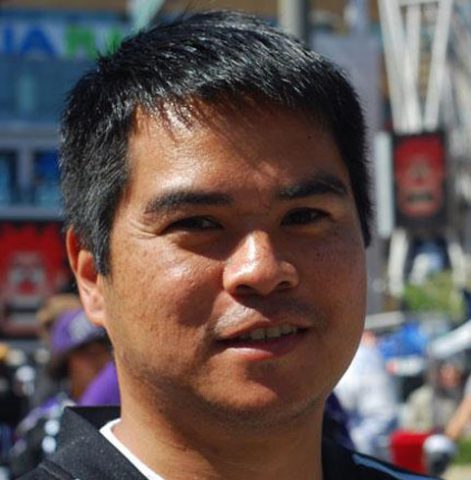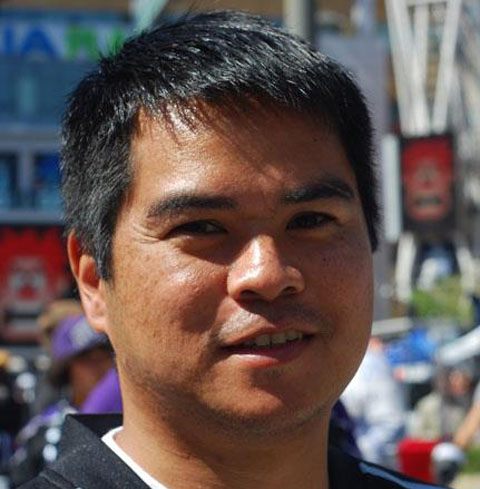 Edward de la Fuente | Itinerant Fan
I live for sports, and I love to travel. My biggest thrill is combining the two. I've been blogging about sports travel for more than a decade, and traveling for sports for twice as long.
About me | FAQ | Buy me a beer 🍺
Affiliate Disclosure
Please note that some of the links above are affiliate links, and at no additional cost to you, we earn a commission if you make a purchase. These recommendations are only for companies that we've used and have proven to enhance our sports travel experiences. To find out more about our affiliate partnerships, please read our Affiliate Disclaimer.
The Particulars
Home Teams
Arizona Diamondbacks
Address
401 E. Jefferson St.
Phoenix, AZ 85004
Year Opened
1998
Capacity
48,519
Upcoming Events
All times local
Arizona Diamondbacks vs. Houston Astros
Friday, September 29, 2023
6:40 pm
Get tickets at Ticketmaster »

Arizona Diamondbacks vs. Houston Astros
Saturday, September 30, 2023
5:10 pm
Get tickets at Ticketmaster »

Arizona Diamondbacks vs. Houston Astros
Sunday, October 1, 2023
12:10 pm
Get tickets at Ticketmaster »

P!NK: Summer Carnival 2023
Monday, October 9, 2023
6:30 pm
Get tickets at Ticketmaster »

Guns N' Roses
Wednesday, October 11, 2023
6:00 pm
Get tickets at Ticketmaster »