Tampa Bay sports travel guide
Our city guides are meant to showcase the best of a metropolitan area from the perspective of a sports fan visiting Tampa to watch their favorite teams in a game or two. Here's our guide to the best of Tampa Bay sports travel.
* * *
Located in a prime spot along the Florida Gulf Coast, the Tampa Bay metro area is known as a great vacation destination for anyone seeking to frolic on the beach, catch a few rays of sun and experience fine dining.
But that doesn't mean there isn't room for sports in that equation as well.
In addition to teams in three of the major sports leagues, the Tampa Bay region is a hub for spring training and minor-league baseball. The area also boasts experience hosting some of the sports world's biggest events, including Super Bowls (including the big game in February 2021), Final Fours and the college football national championship game.
Beyond that, Tampa and its cross-bay neighbor St. Petersburg are a vacationer's paradise. It's a prime winter getaway for the snowbirds from up north, and its beaches are popular throughout the year.
Read on for a guide to making the most out of a sports travel vacation to the Tampa Bay region, from watching the teams in action to enjoying the sun and sights.
Map of Tampa Bay sports venues and attractions
Click placemark in index to find on map | View Tampa/St. Petersburg sports travel guide in a larger map
Where to watch sports in Tampa Bay
The three main venues for Tampa Bay's sports teams are spread out amid a car-centric region, so careful planning is needed to make sure you're able to get to them — especially if you plan on going to more than one on a particular trip.
The region's two largest cities, Tampa and St. Petersburg, are separated by a large bay — yes, the same one that gives the region its name. The cities' downtown districts are even farther apart, so budget your time accordingly when traveling between the two.
You'll definitely need a car if you're around the Tampa Bay area in March, when spring training is in full swing, in order to travel from ballpark to ballpark — more on that further down in this guide.
Even though Tampa is relatively new to the pro sports scene, having first entered it when the Buccaneers were born in 1976, there's still some history around town. The parking lot just north of Raymond James Stadium is where the Bucs' first home, Tampa Stadium, once stood.
At the Florida State Fairgrounds east of downtown, you can find Expo Hall, which served as the original (though woefully undersized) home of the Lightning when it began play in 1992.
The venues
• Amalie Arena: Home of the Lightning. Located at 401 Channelside Drive in downtown Tampa.
• Raymond James Stadium: Home of the Buccaneers and South Florida Bulls. Located at 4201 N. Dale Mabry Highway in northwest Tampa.
• Tropicana Field: Home of the Rays. Located at 1 Tropicana Drive in St. Petersburg.
Arriving and getting around Tampa Bay
Getting in
Tampa International Airport (TPA) is the primary entry point into the region for air travelers. It's in northwest Tampa, not far from Raymond James Stadium, and close to the bay so it's easily accessible from St. Petersburg and Clearwater on the other side.
Tampa is also serviced by Amtrak, which stops at Union Station on the east side of downtown. The Silver Star, Silver Meteor and Palmetto lines, all of which run down the East Coast from New York City, run through the station.
Greyhound buses serve Tampa out of its bus depot downtown, about a mile north of Amalie Arena.
The main access point for drivers is via Interstate 75, which runs north-south along the Gulf Coast. From there, I-275 runs west through downtown Tampa, across the bay into St. Petersburg, then back across via the majestic Sunshine Skyway bridge before rejoining I-75 just north of Bradenton.
Where to stay
Where you choose to find lodging for a Tampa Bay sports travel vacation really depends, based on what you plan to do, as there are several popular spots for hotels.
For easiest access to the venues, consider downtown Tampa or Ybor City for Amalie Arena; near the airport or along Dale Mabry Highway for Raymond James Stadium; and downtown St. Petersburg for Tropicana Field.
Or, do what many tourists do and stay along the beach in either St. Petersburg or Clearwater. However, expect lodging costs to go up significantly if you go this route, and it is admittedly not very convenient if watching the sports teams is a significant reason for your travels to Tampa Bay. You'll have to plan on a minimum 30-minute drive to get to any of the three major venues.
Getting around
Your primary option is to rent a car. The Tampa Bay region's streets are generally simple to learn and navigate, though expect major traffic backups along major routes during rush hour and leading up to games — particularly I-275 running through downtown Tampa and Dale Mabry Highway and Boy Scout Boulevard leading toward Raymond James Stadium.
Ride-sharing (Uber, Lyft and the like) is popular in Tampa and another viable alternative. The city of Tampa also runs a streeetcar line between downtown and Ybor City that stops at Amalie Arena.
Gameday parking
All three major venues have ample parking surrounding them. Click on the links for parking info on Raymond James Stadium, Amalie Arena and Tropicana Field.
Things to see and do in Tampa Bay
Even if your reason for coming to Tampa is sports travel, the region has so much more to offer. Here's a guide to some of the things to see and do during your travels through the Tampa Bay area besides watching the local sports teams:
Spring training central
In February and March, Tampa Bay becomes a hub for the Grapefruit League, with five Major League Baseball teams training in the area — the Yankees (Tampa), Phillies (Clearwater), Blue Jays (Dunedin), Pirates (Bradenton) and Orioles (Sarasota).
The Yankees' Steinbrenner Field, designed to be a mini-Yankee Stadium with the same frieze overhang, is located across Dale Mabry Highway from Raymond James Stadium. Clearwater and Dunedin are neighboring towns on the opposite side of the bay, north of St. Petersburg.
Once the baseball regular season begins, all of the cities listed above, with the exception of Sarasota, become hosts for teams in the Class-A Florida State League.
Check out our Grapefruit League spring training guide for more on how to travel around Tampa Bay and throughout Florida for exhibition baseball.
Take a beach day
No fewer than 12 separate beaches can be found along the Gulf coastline between St. Petersburg and Clearwater, and the weather is good for visiting nearly year-round. Clearwater Beach, Belleair Beach, Indian Rocks Beach, Madeira Beach and St. Pete Beach are especially popular with tourists, spring breakers and locals alike.
You don't have to be along the Gulf Coast to enjoy a beach day in the Tampa Bay area. There are several popular beaches on the Tampa side, including Ben T. Davis Beach (convenient to Tampa Airport and Raymond James Stadium) and Apollo Beach in South Tampa, which includes a nature preserve and manatee viewing area.
Away from the beaches, there's still plenty to do around town. Ybor City, just northeast of downtown Tampa, is a historic district known for its Cuban restaurants and cigar shops, as well as some of the city's best nightlife. In the wintertime, it hosts the annual Gasparilla Festival, a famous pirate-themed celebration.
Other popular points of interest in the region include the Florida Aquarium in downtown Tampa and the Salvador Dali Museum in downtown St. Petersburg.
The Tampa Bay area also has its own amusement park. Busch Gardens is located northeast of downtown Tampa and features a number of roller coasters and African-themed animal exhibits.
Restaurants to try in Tampa Bay
Tampa's food scene may not have the national cachet that some other cities around the U.S. enjoy, but that doesn't mean there aren't unique dishes to sample and famous restaurants around town.
This short guide can help you find unique things to eat during your Tampa Bay travels (Note: Addresses below are in Tampa unless otherwise specified):
• Bern's Steak House (1208 S. Howard Ave.): It's not for travelers on a budget — or without proper attire — but it's worth it to experience a Tampa dining institution, open since 1956 and popular with the city's elite.
• Columbia Restaurant (2117 E. 7th Ave.; multiple locations): This Spanish food institution in the city has been around for more than a century. It operates multiple locations but it's best to visit the original location in Ybor City, which also hosts flamenco dance shows every Friday and Saturday.
• Donatello Italian Restaurant (232 N. Dale Mabry Hwy.): A beloved Italian restaurant in the heart of Tampa, located a couple miles south of Raymond James Stadium.
• El Cap (3500 4th Street N., St. Petersburg): Stop by before a Rays game at Tropicana Field for a burger or chicken sandwich at this St. Pete stalwart.
• Frenchy's (41 Baymont Street, Clearwater Beach; multiple locations) is a local chain of seafood restaurants, but the original on Clearwater Beach is the purported birthplace of a regional favorite, the grouper sandwich (grouper being a fish found in the Gulf of Mexico).
• Hooters (2800 Gulf To Bay Blvd., Clearwater): What's so special about this location of the national chain, nestled amid a cluster of shopping centers along busy Route 60? It's the very first one, having been opened in 1983. If you enjoy dining at the chain, stopping at the original might be of great interest to you.
• La Teresita (3248 W. Columbus Drive): Miami might be more famous for Cuban food, but Tampa Bay has its share of great Cuban restaurants, led by this longtime eatery near Raymond James Stadium. It's a good place to try the Cubano sandwich.
More sports
A Tampa Bay sports travel vacation doesn't have to end with the region's pro sports teams. The University of South Florida (known commonly as simply USF) is the most prominent collegiate athletics program in the area, with Division I football and basketball programs competing in the American Athletic Conference.
Raymond James Stadium hosts two college football bowl games each year: The Gasparilla Bowl and the Reliaquest Bowl, with the latter usually held on New Year's Day.
Orlando, a 90-minute drive away on Interstate 4, not only has the NBA's Orlando Magic playing at Amway Center, but also University of Central Florida athletics.
If you're willing to drive to the other coast along I-4, you'll hit Daytona Beach, home of the legendary Daytona International Speedway and the "Super Bowl of NASCAR," the Daytona 500 run every February.
Original publish date: August 31, 2016
Most recent update: February 17, 2023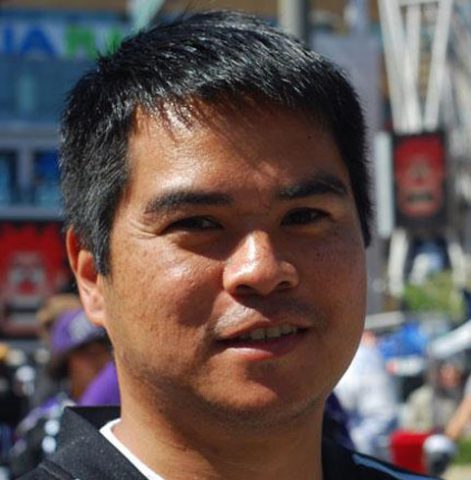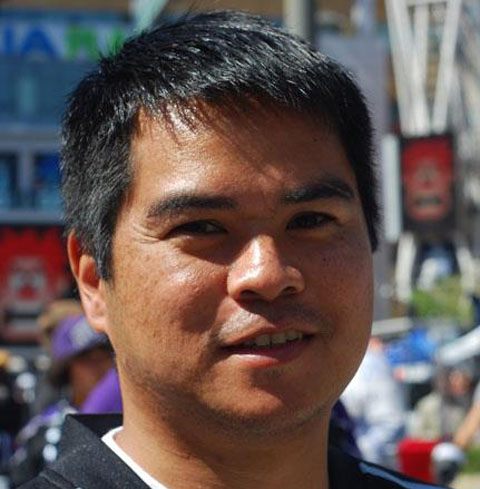 Edward de la Fuente | Itinerant Fan
I live for sports, and I love to travel. My biggest thrill is combining the two. I've been blogging about sports travel for more than a decade, and traveling for sports for twice as long.
About me | FAQ | Buy me a beer 🍺
Affiliate Disclosure
Please note that some of the links above are affiliate links, and at no additional cost to you, we earn a commission if you make a purchase. These recommendations are only for companies that we've used and have proven to enhance our sports travel experiences. To find out more about our affiliate partnerships, please read our Affiliate Disclaimer.