Amalie Arena
Our guide to Amalie Arena in Tampa includes information on events, tickets, parking, public transportation, nearby hotels and restaurants, seating and more. Read on to find out how to get the most out of your gameday experience.
* * *
The Tampa Bay region may be known primarily for sun and surf, but there's lots more to do around town. One of those things is watch hockey, and one visit to Amalie Arena shows that Tampa is far from an only-care-about-hockey-when-the-team-is-good market.
Since the Tampa Bay Lightning came into existence in 1992, the community has been staunchly behind the team, and it has been treated to some pretty good hockey over the years — and considering the recent past, that's a tremendous understatement.
The Bolts have iced one of the better teams in the NHL in recent years, a fact reinforced on the rest of the league when the team won back-to-back Stanley Cups in 2020 and '21 — the second and third titles in franchise history.
The fan support was established in the early years when the franchise began play in the tiny Expo Hall, and then came out in droves when the team moved to the cavernous "Thunderdome" (now known as Tropicana Field).
Since 1996, the Lightning have been playing at Amalie Arena, which sits in a prime location in downtown Tampa and offers one of the better fan experiences in the NHL.
Amalie Arena has hosted many other events in its history, including games in both the men's and women's NCAA basketball tournaments — including the women's Final Four three times — and even the NCAA's Frozen Four. Many concerts and family events that pass through the Tampa Bay region also are staged at Amalie Arena.
For more on visiting Tampa, check out our Tampa Bay sports travel guide.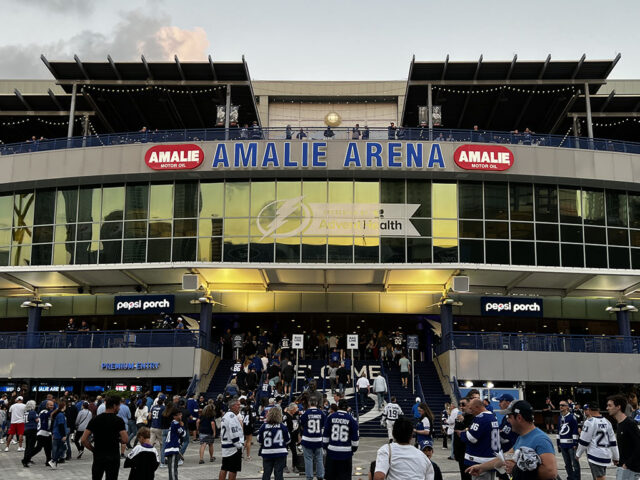 Getting to the arena
Amalie Arena, known initially as the Ice Palace and later the St. Petersburg Times Forum and Tampa Bay Times Forum, sits on the southern edge of downtown Tampa in what's known as the Channelside District (appropriately named, as the arena is located alongside the Garrison Channel).
With such a central location, there are many different routes to the arena depending on where you're coming from, but the most straightfoward are via either the Lee Roy Selmon Expressway, which runs just north of the arena, or via Interstate 275 farther north.
If you're a visitor to Tampa and staying at a hotel in the downtown area, you might find it worth taking a nice stroll southward (about a mile if you're close to I-275). Your best bet is to find Morgan Avenue, which runs south directly to Amalie Arena and gets busy with traffic heading toward nearby parking areas.
There is a potential alternative if you'd rather not hoof it: a streetcar line, called the TECO Line, runs alongside Channelside Drive on the east side of downtown and has a station at the arena's doorstep. Service is extended on nights of Lightning games or other Amalie Arena events.
The streetcar isn't exactly a viable public transit option but it does go to several places a tourist in Tampa would want to see, including Ybor City (more on that below). The streetcar has been free to ride since 2018.
Parking at Amalie Arena
Amalie Arena has a large adjacent parking garage nearby, which patrons can access by entering via Florida Avenue just south of Channelside Drive. Meanwhile, there are several other surface lots and structures in the surrounding blocks that are open for Amalie Arena events and for the many other attractions in the area.
However, beware that an influx of development nearby is reducing the number of spaces and options may change over the next few years as construction continues.
Parking in the arena garage and the closer lots to Amalie Arena can be purchased in advance; expect rates starting at about $20 and up depending on the event.
For drivers who haven't purchased advance parking, cash parking is available at the Port Garage two blocks east on Channelside Drive, or the Whiting Street garage three blocks north at the corner of Whiting and Morgan streets. Rates also depend on the event happening at Amalie Arena on the date of your visit.
Looking for parking at Amalie Arena? Buy parking on SpotHero.
Tampa hotels near Amalie Arena
• Embassy Suites Tampa Downtown Convention Center – 0.2 miles away
• The Westin Tampa Waterside – 0.4 miles away
• Hilton Tampa Downtown – 0.4 miles away
Search for more Tampa hotels on Booking.com.
Map of the surrounding area
 Things to do around the arena
The Channelside District is home to attractions such as the Tampa Convention Center, the Tampa Bay History Center and the Florida Aquarium, so on busy nights it can be a happening place to be. And that only promises to improve in the coming years as development continues in the area surrounding Amalie Arena.
The arena's adjacent parking garage has a brewpub on its ground floor, the Cigar City Brewing Taproom, which has quickly become a go-to for Lightning fans and other patrons of Amalie Arena events.
One sports bar popular with hockey fans, Ferg's Live, closed to make way for the new construction. But another bar several blocks away on Franklin Street, appropriately named Hattricks, caters to the hockey crowd on game nights.
While the Water Street development promises to bring an urban feel to the area around Amalie Arena, it already takes on a resort-like atmosphere, with waterside restaurants allowing patrons to sit on outdoor patios and nearby hotels offering similar resort-like experiences.
A little farther away, try strolling along the blocks north of the Selmon Expressway — in particular, on Tampa Avenue, Florida Avenue or Morgan Avenue — for a selection of restaurants and smaller eateries. This area is also home a number of small food carts which stay open in the evenings to cater to fans heading to Amalie Arena events.
Or, if you're really looking for some Tampa flair, hop on the streetcar and head to Ybor City, a historic district that is one of the city's most popular attractions, for more bars, Cuban restaurants, fine cigars and more.
Tampa restaurants near Amalie Arena

• Columbia Cafe – Riverwalk Tampa – Spanish, 0.1 miles away
• Cafe Waterside – American, 0.2 miles away
• Watervue Grille – American, 0.2 miles away
Search for more Tampa restaurants on Tripadvisor.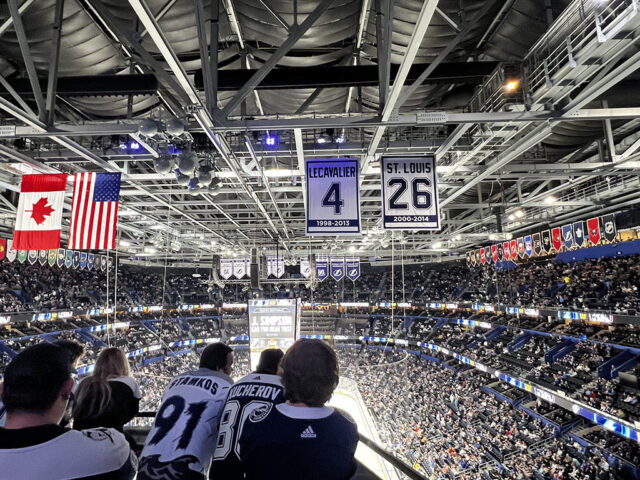 Watching a game at Amalie Arena
The Lightning go to great lengths to jazz up the fan experience at Amalie Arena — though they've made headlines in the past for the lengths they go to limit the number of visiting fans who wind up inside.
That fan experience begins outside on the main plaza, which the Lightning calls "Thunder Alley" and typically includes live music, games and contests. You'll also see viewing parties for road games here whenever the Bolts are in the playoffs.
A pair of large screens keep tabs of warmups and happenings inside the arena, so you can enjoy the time outside without worrying too much about missing puck drop (the in-arena timer is displayed on the screens).
Most fans enter the building via a blue-painted staircase, which then splits off into security gates/turnstiles on either side.
Inside, Amalie Arena is a big building and that means there's plenty of space to move around, even in the seating bowl. Nosebleed seating isn't too high up in the rafters, and even if you were up there and had trouble seeing, Amalie Arena is one of those buildings with a huge center-hung scoreboard.
And when the Lightning takes the ice or scores, be sure to look up into the rafters, where two big Tesla coils will fire (not that you'll be able to miss it if you're sitting in your seats).
For those whose idea of a good game experience includes hanging out at a bar and drinking beer, check out Amalie Arena's "Between the Pipes Bar" on the Terrace (300) seating level behind one of the nets, which is open to any ticket-holder and features a good standing-room platform. From there, you can also view the largest organ in the NHL, perched atop the bar.
The Between The Pipes Bar is the only standing-room spot on the Terrace level. The Promenade level has open areas at each corner of the concourse, which include standing tables to eat or drink at while the game is in progress.
However, fans in these areas must stand several feet back to allow access to disabled seating sections, so views of the game can be somewhat limited.
Interested in a suite at Amalie Arena? Buy suite tickets on SuiteHop.
Food and drink at Amalie Arena
Amalie Arena has a wide variety of concessions options as arenas go, and the region's cuisine is represented well.
Ford's Garage, a brewpub offering burgers and other bar fare, is one of the local purveyors operating stands at Amalie Arena. Regional chicken sandwich outlet PDQ can also be found here. Outback Steakhouse has a booth on the Promenade level, serving steak sandwiches and, yes, the Bloomin' Onion.
The Cuban sandwich and the empanada, both popular food items around the Tampa Bay area, can also be found at Amalie Arena concession stands.
In addition to the Between the Pipes bar on Amalie Arena's 300 seating level is the Budweiser Biergarten, an outdoor deck where you can take in the view of downtown Tampa during breaks in the game action.
Throughout the arena, not only is Bud flowing freely but also craft selections from Cigar City Brewing, the outfit that operates the brewpub in the adjacent garage.
Original publish date: February 4, 2016
Most recent update: March 1, 2023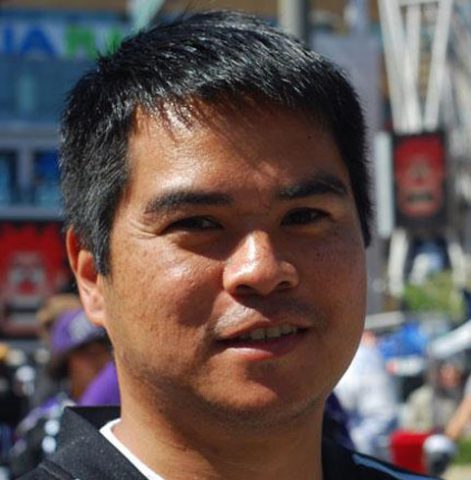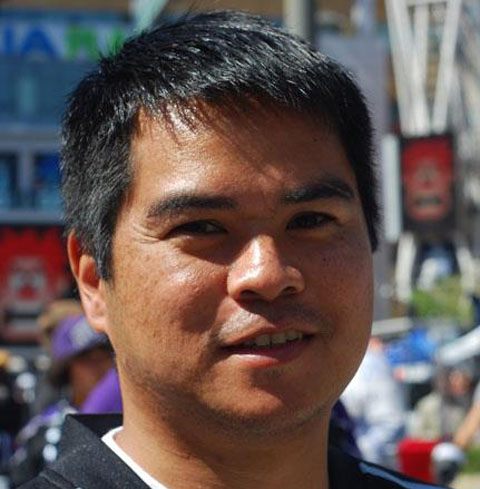 Edward de la Fuente | Itinerant Fan
I live for sports, and I love to travel. My biggest thrill is combining the two. I've been blogging about sports travel for more than a decade, and traveling for sports for twice as long.
About me | FAQ | Buy me a beer 🍺
Affiliate Disclosure
Please note that some of the links above are affiliate links, and at no additional cost to you, we earn a commission if you make a purchase. These recommendations are only for companies that we've used and have proven to enhance our sports travel experiences. To find out more about our affiliate partnerships, please read our Affiliate Disclaimer.
The Particulars
Home Teams
Tampa Bay Lightning
Address
401 Channelside Drive
Tampa, FL 33602
Year Opened
1996
Capacity
19,092
Upcoming Events
All times local
Preseason: Lightning V Predators
Saturday, September 30, 2023
5:00 pm
Get tickets at Ticketmaster »

Elevation Worship & Steven Furtick
Wednesday, October 4, 2023
7:00 pm
Get tickets at Ticketmaster »

Preseason: Lightning V Panthers
Thursday, October 5, 2023
7:00 pm
Get tickets at Ticketmaster »

Christian Nodal - Foraji2 Tour
Friday, October 6, 2023
8:00 pm
Get tickets at Ticketmaster »

The Reunion Tour
Saturday, October 7, 2023
7:00 pm
Get tickets at Ticketmaster »