PPG Paints Arena
Our guide to PPG Paints Arena in Pittsburgh includes information on events, tickets, parking, public transportation, nearby hotels and restaurants, seating and more. Read on to find out how to get the most out of your gameday experience.
* * *
Even in a fervent sports town like Pittsburgh, it feels a little bit too easy to overlook the Penguins and their home, PPG Paints Arena. Not for the fervent sports fans of Pittsburgh, of course, but for the visitor to the city.
Here's why: Pittsburgh's ballpark, PNC Park, and its football stadium, Acrisure Stadium, stand just about next to each other in a prominent spot, just across the river from downtown; if you're coming into the downtown area in a taxi from the airport, chances are you'll spot one or both venues as you look out at the gorgeous scenery of the area.
Meanwhile, the Penguins' home arena is tucked away in a less touristy part of the city, east of downtown and right next to Duquesne University; though there are a handful of prominent hotels nearby, its location makes it less likely that you'll happen upon it while strolling about town.
But at the same time, we're very likely underestimating the resourcefulness of hockey fans who know their way to the barn no matter what city they're in. And once you find PPG Paints Arena, you'll find one of the nicest, sleekest buildings in the NHL, with plenty of modern amenities as well as nods to the team's history and the region it calls home.
The arena certainly has been a happening place in hockey circles, what with the Penguins having won two Stanley Cups in recent years. And considering that PPG Paints Arena stays busy with concerts as well as other events such as the NCAA basketball tournament and the hockey Frozen Four, it's definitely worth checking out if your travels take you to the Steel City.
For more on visiting Pittsburgh, check out our Pittsburgh sports travel guide.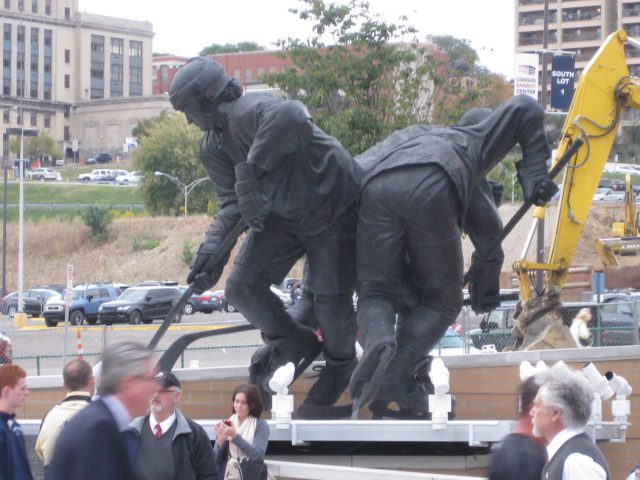 Getting to the arena
PPG Paints Arena was originally known as Consol Energy Center — the name changed in fall 2016, on the heels of the Pens' Stanley Cup championship a few months before. The arena is located in what's known as the Hill District, across the street from where the Penguins' previous home, the Civic Arena, once stood (the site of the old arena is now a parking lot).
You'll know why it's called the Hill District if you choose to walk to the arena from downtown — hope you have strong calves! — and the slope on which the arena sits makes for an interesting layout (more on that later).
As mentioned above, it's a vibrant area, just not necessarily one that the typical visitor to Pittsburgh would happen by if not a sports fan. However, both downtown and the ever-popular Strip District are within walking distance.
There is an alternative to driving in Pittsburgh — the city's light rail system, known as the T. The closest stop to the arena is at Steel Plaza, a not-so-hilly three-block walk away. Taking advantage of park-and-ride using the T isn't a bad option for any of Pittsburgh's sports venues, PPG Paints Arena being no exception.
If you're driving into central Pittsburgh from the outskirts, two freeways, Interstates 376 and 579, pass close to the arena. There can be plenty of traffic in the area, though, both from just the regular daily commute as well as when big events are taking place at PPG Paints Arena, so leaving early is always a prudent move — especially if you aren't familiar with Pittsburgh's street layout, which can be very confusing to the uninitiated.
Parking at PPG Paints Arena
Parking in the area around PPG Paints Arena is plentiful, thanks largely to a few undeveloped tracts of land north of Centre Avenue. There's a parking garage attached to the arena's east side, with no less than five additional lots across the street — all are named after car dealerships owned by local entrepreneur Jim Shorkey.
Parking rates for these lots begin at $28 for Penguins games, though they're typically cheaper for other PPG Paints Arena events, and go up the closer the lot is to the arena. More parking options are located down the hill toward downtown, starting with the Chatham Parking Garage located on the opposite side of Washington Place from the arena.
Pittsburgh hotels near PPG Paints Arena
• Cambria Hotel Pittsburgh – Downtown – 0.1 miles away
• Pittsburgh Marriott City Center – 0.2 miles away
• DoubleTree by Hilton Hotel & Suites Pittsburgh Downtown – 0.3 miles away
Search for more Pittsburgh hotels on Booking.com.
Map of the surrounding area
Things to do around the arena
You'll find the closest restaurants/bars along Fifth Avenue, across the street from the arena, and more spots can be found going into downtown. The presence of Duquesne University means that the neighborhood hangouts can have a college-like feel, but that doesn't mean every establishment in the area is meant to be easy on the wallet.
If you don't mind walking a bit or at least going out of your way — and it happens to be your first visit to Pittsburgh — then you might find a side trip to the Strip District worth your time.
Some of Pittsburgh's trendiest bars and restaurants sit on either Penn or Liberty avenues in this area, as does Primanti Brothers, one of the places people most identify with the Steel City.
Of course, for a sampling of Primanti's or any other quintessentially Pittsburgh eateries, you can just wait until you go inside the arena. More on that below.
Pittsburgh restaurants near PPG Paints Arena
• Steelhead Brasserie and Wine Bar – pub, 0.1 miles away
• Souper Bowl – pub, 0.1 miles away
• Social Circle Bistro & Bar – pub, 0.2 miles away
Search for more Pittsburgh restaurants on Tripadvisor.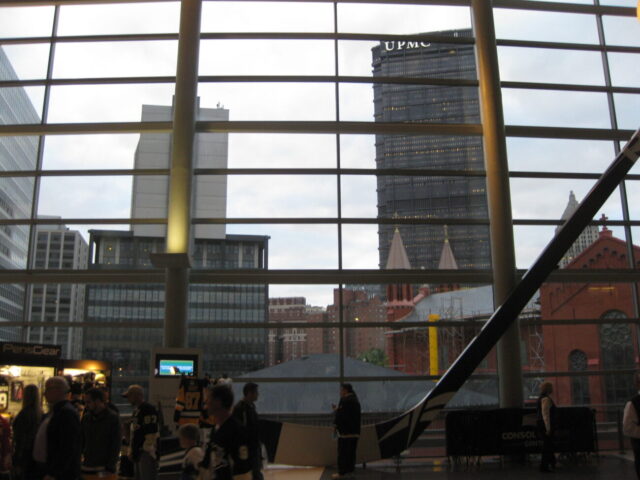 Watching a game at PPG Paints Arena
By all means, start your PPG Paints Arena experience in the plaza along Centre Avenue. You'll recognize it by the pretty cool statue of Mario Lemieux splitting two defenders (based on a famous goal from a 1988 game), and it's a natural gathering spot for Penguins fans meeting at the game.
The other highly visible entrance to the arena is on the south side, on the corner of Fifth Avenue and Washington Place. It's down the hill from Centre Avenue, so if you enter this way, you'll wind up ascending a long escalator to the event level, where patrons entering via Centre Avenue will be coming in. (There's a third gate on the southeast side of the arena, facing Fifth Avenue.)
Once inside, though, there's plenty to see, starting with the pretty large "PensGear" team store right inside the main gate. It takes another trip up an escalator to reach the concourse level, on which you'll find more souvenir shops as well as some cool displays. We particularly liked the one with jerseys from youth teams in the region, while a lot of kids fancied the giant goalie mask that they could walk inside and pose for pictures.
PPG Paints Arena is a pretty standard modern facility with good sight lines throughout the seating bowl. If you're sitting in the upper deck, you can roam the concourse and find a large number of standing-room spots where you can keep track of the event.
The spots in PPG Paints Arena's upper deck, above the seating bowl, offer surprisingly clear views of the ice (the concourse is above the upper-deck seats, so you're walking down to any seat on that level), but there are also good lower-level spots in the corners and behind the nets if you can get to them.
Interested in a suite at PPG Paints Arena? Buy suite tickets on SuiteHop.
Food and drink at PPG Paints Arena
You can make an immediate survey of PPG Paints Arena's food selections on the 100 seating level. There's a row of food stands at one end of the rink, where you can choose from Primanti Brothers sandwiches, gyros (readily available around Pittsburgh), specialty sausages and more. Also, popular local eatery Burgatory operates a stand not far away.
Primanti's is ubiquitous around Pittsburgh, not to mention available at every pro sports venue, but it's not the only Steel City favorite available. Quaker Steak & Lube, known for its chicken wings, operates a stand on the 100 level, and Fox's Pizza has a major presence as well.
As for beer, Pittsburgh stalwart Iron City and Pennsylvania favorite Yuengling are readily available, as are selections from regional breweries such as Southern Tier and Victory Brewing.
Original publish date: February 4, 2016
Most recent update: March 9, 2023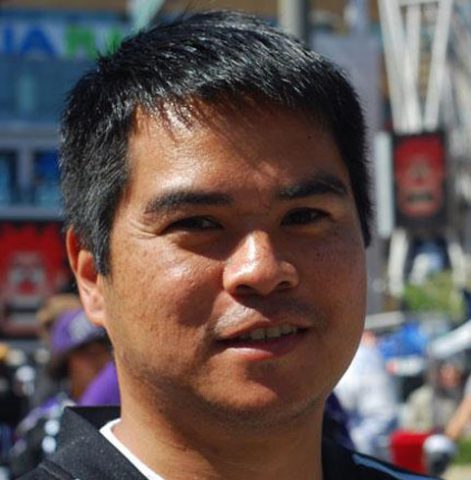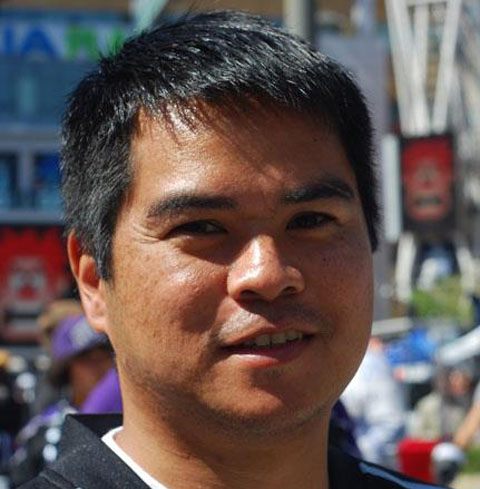 Edward de la Fuente | Itinerant Fan
I live for sports, and I love to travel. My biggest thrill is combining the two. I've been blogging about sports travel for more than a decade, and traveling for sports for twice as long.
About me | FAQ | Buy me a beer 🍺
Affiliate Disclosure
Please note that some of the links above are affiliate links, and at no additional cost to you, we earn a commission if you make a purchase. These recommendations are only for companies that we've used and have proven to enhance our sports travel experiences. To find out more about our affiliate partnerships, please read our Affiliate Disclaimer.
The Particulars
Home Teams
Pittsburgh Penguins
Address
1001 Fifth Ave.
Pittsburgh, PA 15219
Year Opened
2010
Capacity
18,387
Upcoming Events
All times local
Pittsburgh Penguins vs. Detroit Red Wings (Preseason)
Wednesday, October 4, 2023
7:00 pm
Get tickets at Ticketmaster »

MercyMe
Thursday, October 5, 2023
7:00 pm
Get tickets at Ticketmaster »

Pittsburgh Penguins vs. Chicago Blackhawks (Home Opener)
Tuesday, October 10, 2023
8:00 pm
Get tickets at Ticketmaster »

Pittsburgh Penguins vs. Calgary Flames
Saturday, October 14, 2023
7:00 pm
Get tickets at Ticketmaster »

Eagles - The Long Goodbye
Sunday, October 15, 2023
7:30 pm
Get tickets at Ticketmaster »