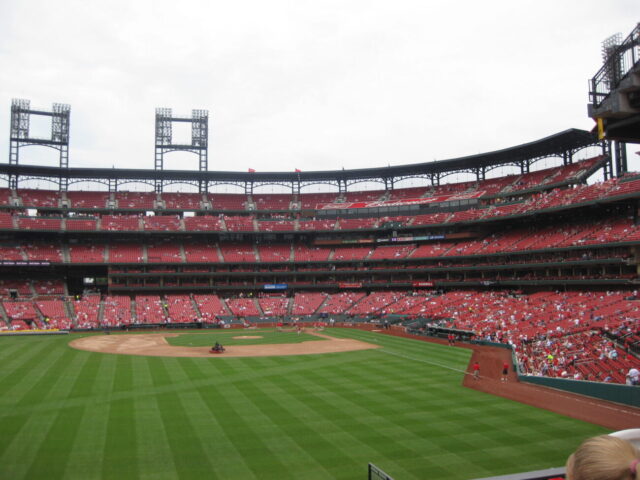 With MLB Opening Day around the corner, you'll see ballpark rankings coming out in a lot of websites and publications.
And who can blame them? Ballpark rankings are fun, subjective — everyone's order is going to be different in some way — and always debatable. And they can change with time, because MLB's current crop of 30 parks continually make improvements to help attract fans.
As a new season approaches, it's certainly a good time to see how each of the major-league parks stack up in my own mind. But I also felt like doing something different.
I have seen a game in every current major-league ballpark as of 2021, when I completed my list by visiting the Texas Rangers' Globe Life Field. Meanwhile, I can boast of having seen a game at 14 stadiums that are no longer in use by MLB teams.
So I thought: Why not do an all-time ranking of the 44 major-league ballparks I've visited in my lifetime?
What you'll see below is the product of that brainstorm. My order might not be a huge surprise to the veteran ballpark chasers out there — the no-longer-in-use parks are mostly near the bottom — but there might be a few surprises in there.
That's why, instead of doing a countdown, I list my favorite parks first. You'll have to read all the way through to find out which park I think is the worst I've ever visited.
This set of rankings was originally published at the start of the 2021 MLB season, and has been updated at the start of each subsequent season. Ranking movement has been minimal each year so far, but the current ballparks are continually changing and improving, so I wouldn't be surprised if I feel differently about certain parks in the future.
Check out the list for the 2023 season below, and let me know what you think! Leave a comment below or drop me a line at hi@itinerantfan.com.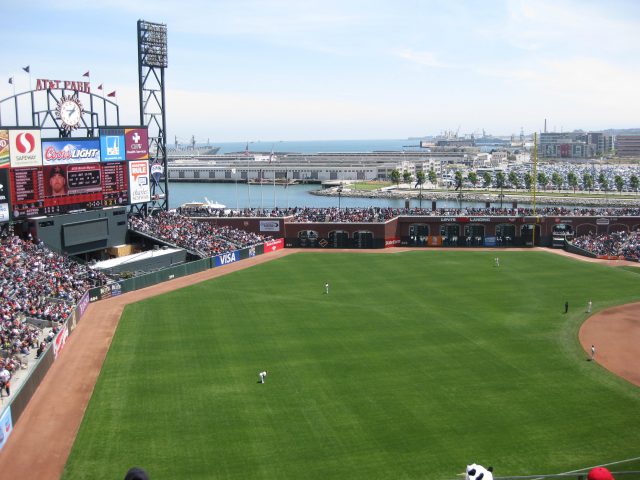 1. Oracle Park
In ballparks, just as in most types of property, you can't beat waterfront views. Oracle Park has been known by several names over the years, but the San Francisco Giants' home has gotten my vote for best MLB ballpark ever since I first visited in 2002. From the views of San Francisco Bay to some of the best food selection in MLB, I think it's an experience that can't be beat.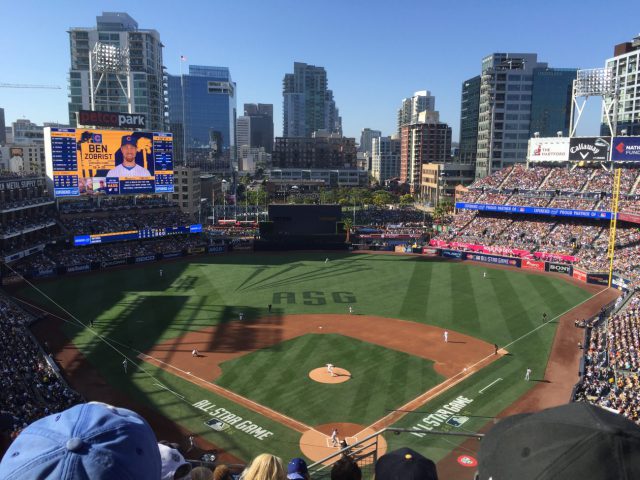 2. Petco Park
San Diego's downtown ballpark doesn't get the national attention it deserves, in my opinion, but Petco Park should be high on anyone's ballpark list. It's downright beautiful, and it fits in seamlessly with the surrounding area that's filled with high-end lofts, restaurants and nightlife. With the Padres emerging as contenders, more fans will surely be flocking to Petco soon.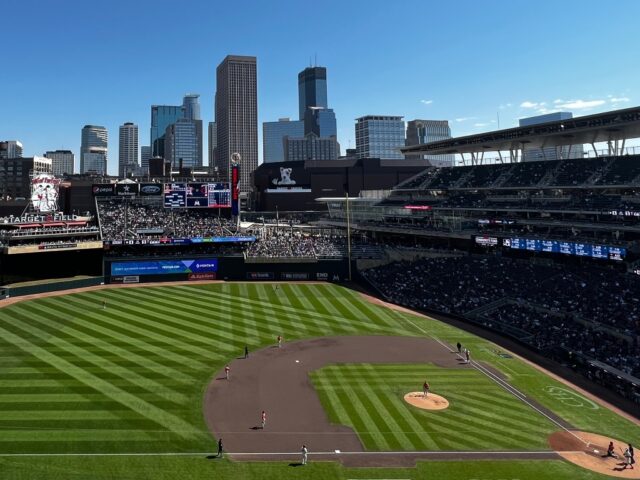 3. Target Field
It was something of a curiosity when the Minnesota Twins decided to move from an indoor facility to an outdoor one in 2010, but when you have a ballpark like Target Field, it's easy to understand why. They did a great job with the design of the stadium, and unless you're visiting early in the season and the weather is still cold, you don't have to worry much about the elements. It might not land very high on many lists of best MLB ballparks, but in my opinion it is a strong contender for most underrated park in baseball.
4. PNC Park
Pittsburgh's PNC Park is often higher than No. 4 on rankings of best MLB ballparks, and I did give strong consideration to putting it higher on mine. Wherever it lands, it's clear that the home of the Pirates is one of the jewels of MLB stadiums and worthy of a spot on your ballpark-hopping trip, even if the home team isn't often a contender.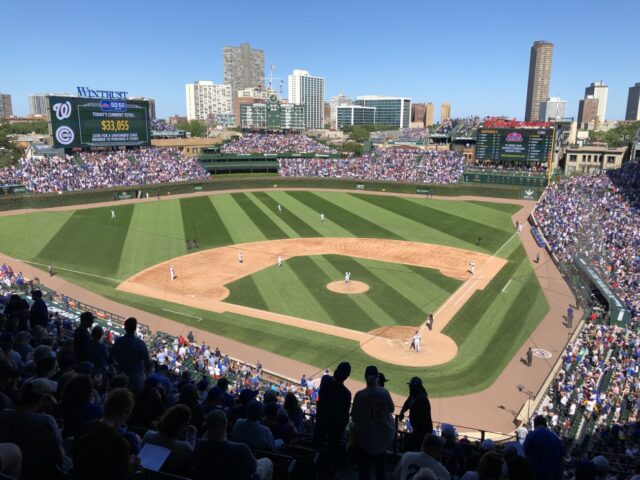 5. Wrigley Field
For being more than a century old, Wrigley Field remains one of baseball's top destinations, in large part because of its artful straddling of old and new. Recent renovations, which brought modern touches like digital videoboards and outfield bleacher bars, enhance the atmosphere rather than hurt it. Cubs games continue to have that large community party feel, and that's what gives Wrigley its charm.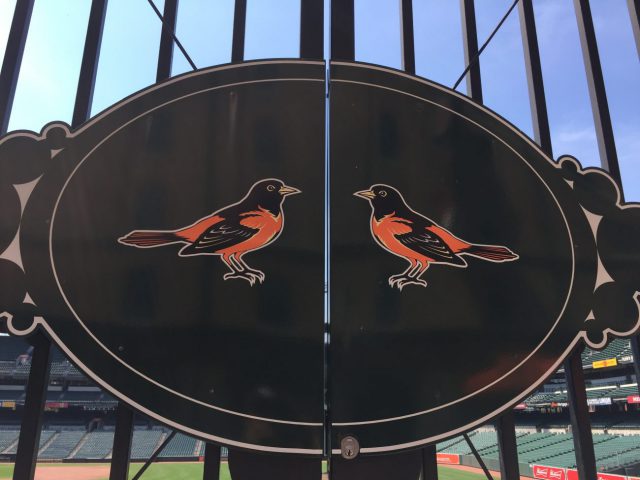 6. Oriole Park at Camden Yards
The home of the Baltimore Orioles will always have a place in ballpark lore as the place that started the modern craze of asymmetrical stadiums with old-timey feels and a single defining characteristic. In the case of Camden Yards, of course, it's the B&O Warehouse beyond right field, which is really the starting point for any visit to the park.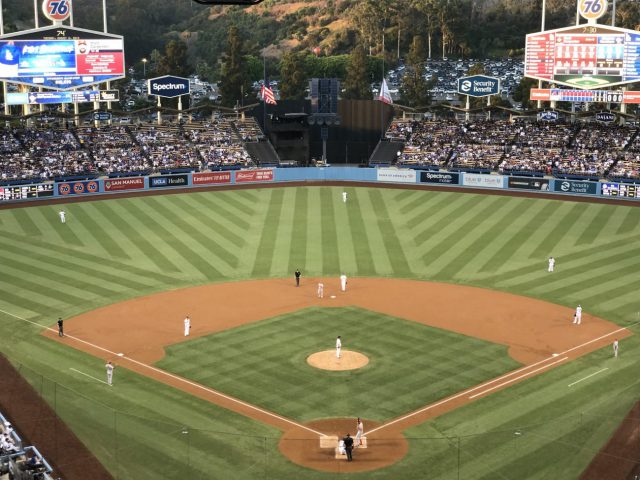 7. Dodger Stadium
There are many things that set Dodger Stadium in Los Angeles apart, from the unique ballpark layout necessitated by building a ballpark on a hill to the Diamondvision videoboards and zigzag overhangs of the outfield pavilions. And the ballpark is even better now that major improvements have been made to the outfield areas. The old lady got a new turn in the spotlight in 2022 when it hosted the MLB All-Star Game.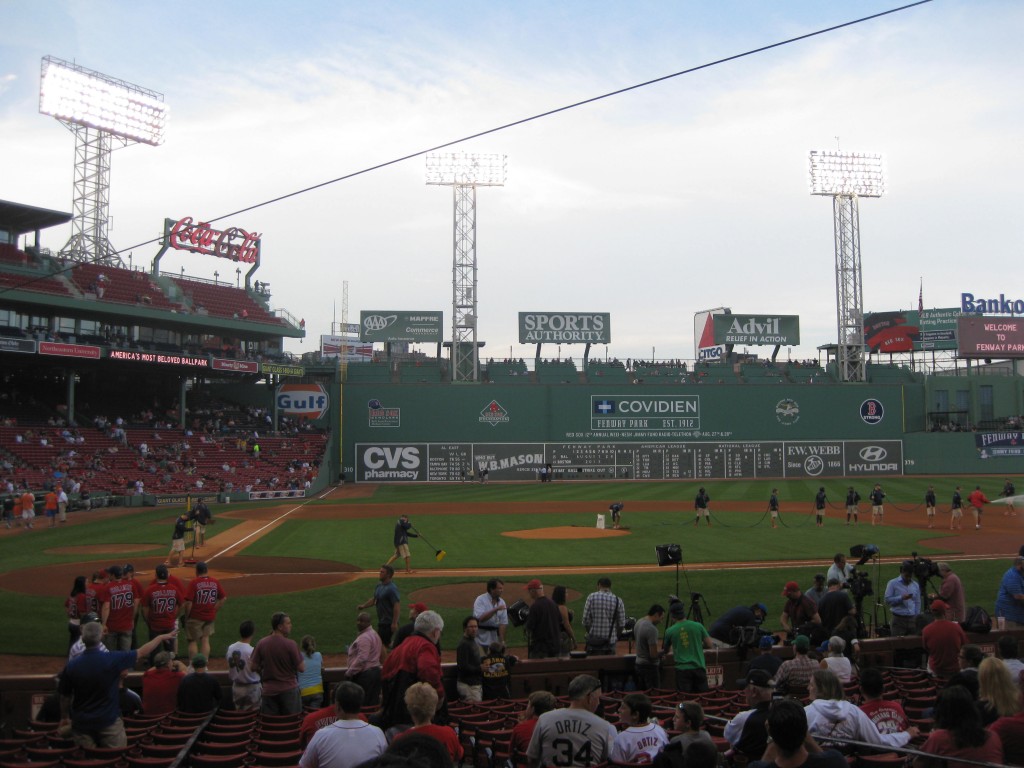 8. Fenway Park
Much like Wrigley Field, Boston's Fenway Park has artfully straddled the line between old-timey and contemporary. Despite being the majors' oldest ballpark (opened in 1912), it still offers plenty of modern comforts. And then there's the Green Monster, the Monster seats, the Pesky Pole, the Ted Williams seat and so much more. No wonder Fenway likes to call itself "America's Most Beloved Ballpark."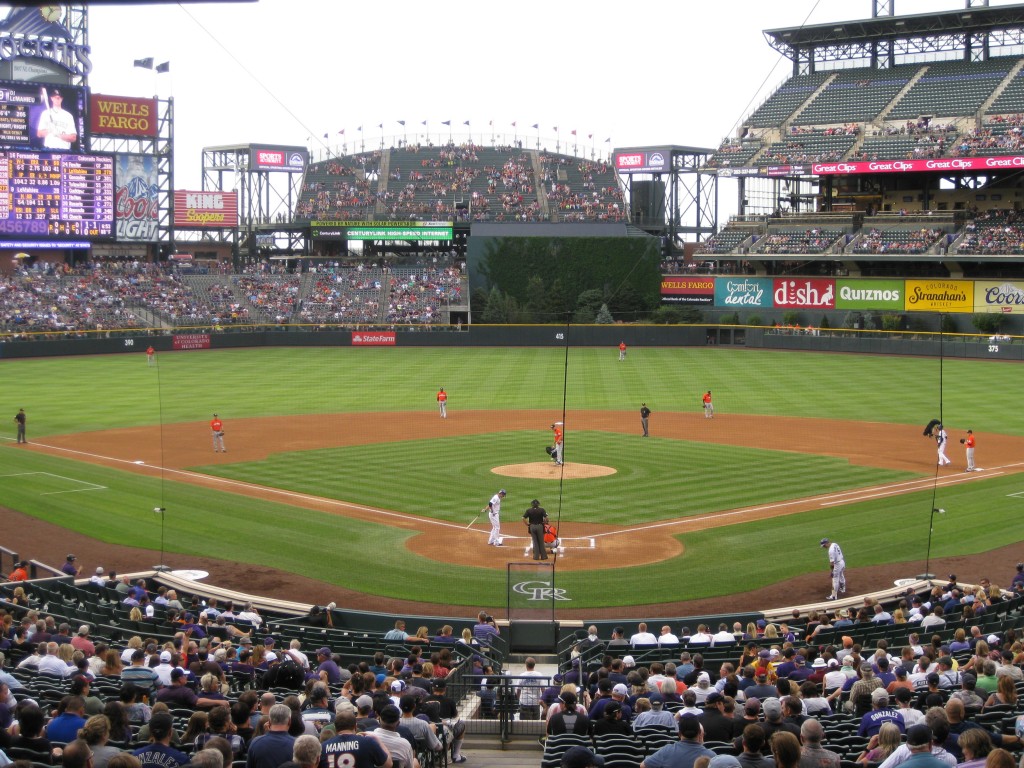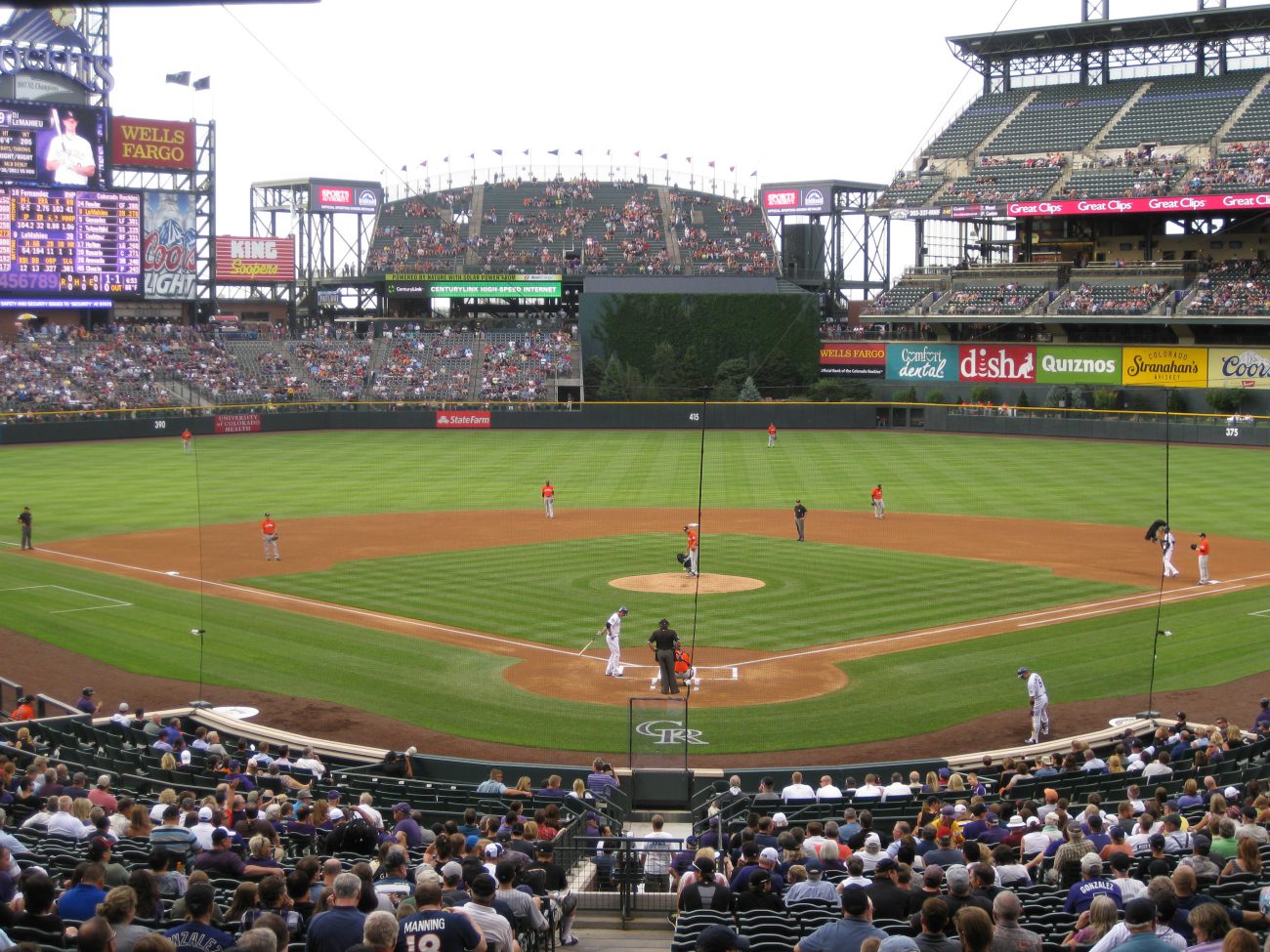 9. Coors Field
Baseball at elevation isn't nearly the curiosity it once was, but that doesn't mean you shouldn't keep Coors Field high on your list of ballparks to visit. From its prime location in the heart of Denver's "LoDo" (short for Lower Downtown) to the mile-high reminders such as the row of purple seats in the upper deck, the home of the Rockies misses no chance to remind you where you are, and that's not a bad thing at all.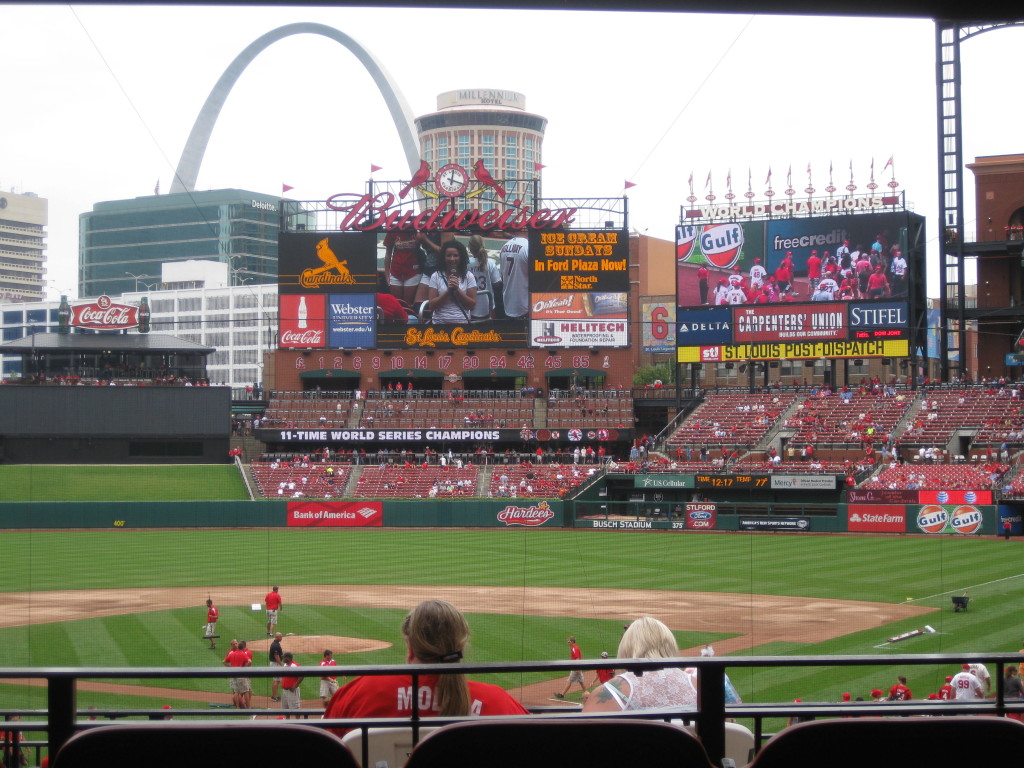 10. Busch Stadium
For a place that's been called "baseball heaven," St. Louis sure does have a nice ballpark to represent that. Busch Stadium has the location, amenities and more to be high up on anyone's best MLB ballpark rankings, and that's before you take into consideration the city's love for its Cardinals. Don't forget to admire the Gateway Arch off in the distance.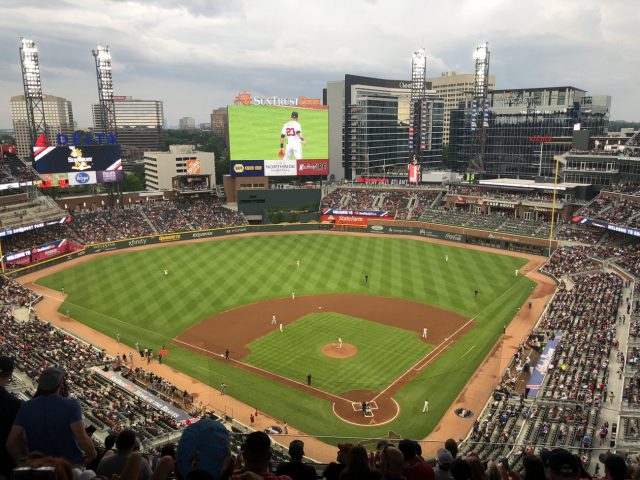 11. Truist Park
The home of the Atlanta Braves, Truist Park has been open only since 2017 but has already gone through two names thanks to a bank merger — beforehand it was known as SunTrust Park. Still, there's plenty to enjoy about the place, not just in a well-designed ballpark but in the surrounding entertainment district, known as The Battery.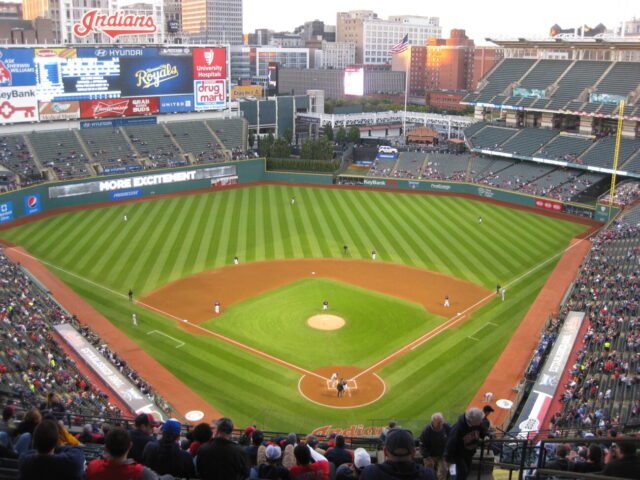 12. Progressive Field
If Camden Yards is the reason why we have a crop of retro ballparks today, Progressive Field in Cleveland is the reason why many parks are a a terrific blend of old and new. The former Jacobs Field is the trendsetter in that regard, and deserves a prominent place in ballpark rankings even if newer, fancier stadiums have come along since this one opened in 1994.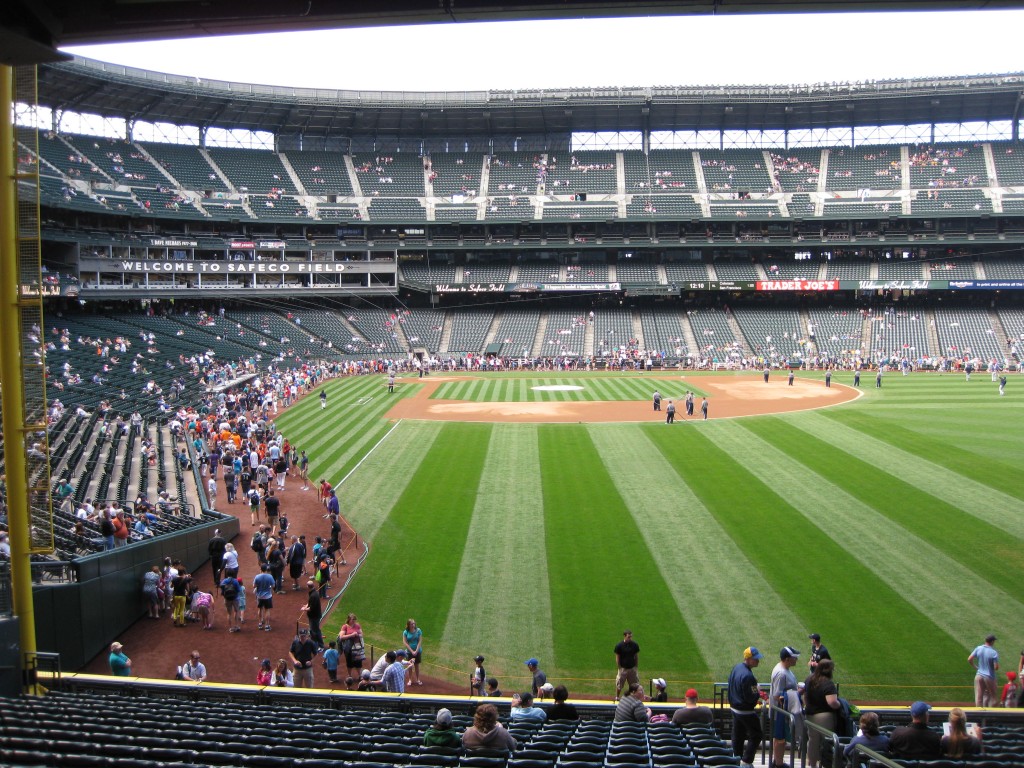 13. T-Mobile Park
Seattle's T-Mobile Park hasn't seen much winning in its two decades of life — the Mariners are the only current MLB franchise that has never played in a World Series — but at least it's a fun place to visit. From quirky concessions to that quasi-roof that doesn't exactly enclose the stadium, the former Safeco Field has a lot of things to offer.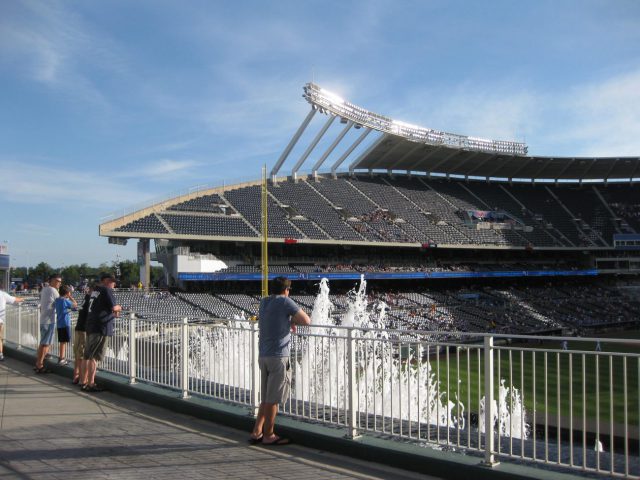 14. Kauffman Stadium
The home of the Kansas City Royals, Kauffman Stadium was showing its age until a renovation more than a decade ago revitalized the fan experience immensely. It's not as impressive as some of its newer peers, of course, but it's still a fun place to visit. Be sure to spend some time in the outfield hanging out by the fountains, the park's defining feature. It's especially nice on humid summer nights, when mist from the shooting fountains can bring instant relief.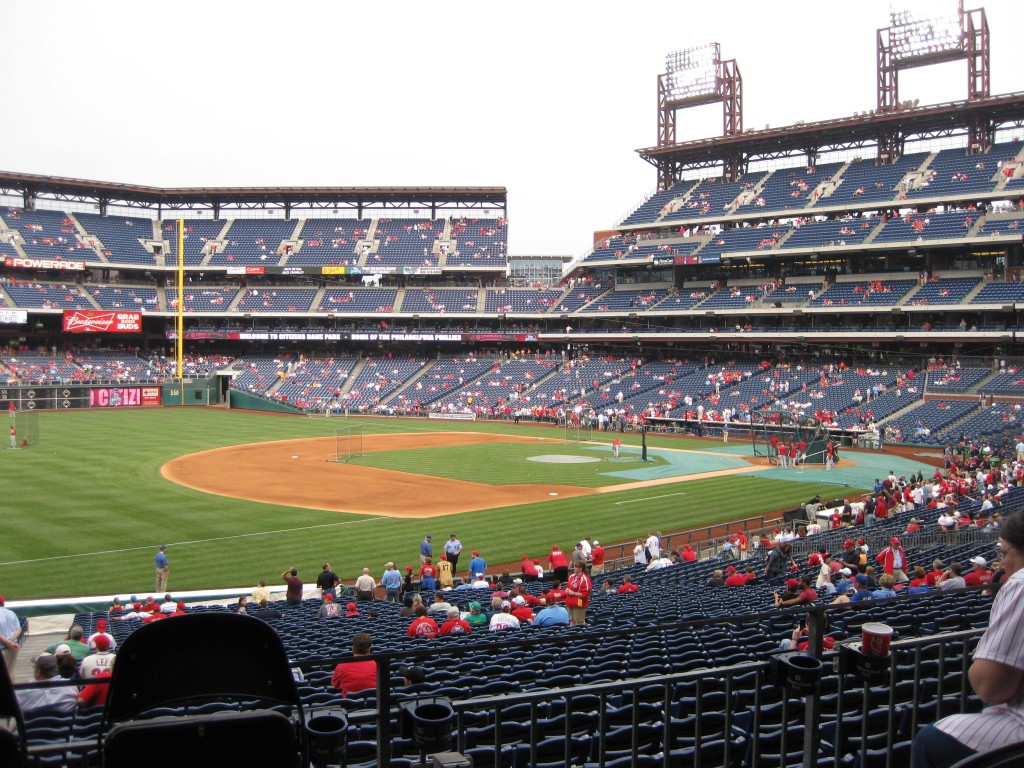 15. Citizens Bank Park
Philadelphia's Citizens Bank Park is really a nicely designed ballpark and probably deserving of a higher place in the rankings. The home of the Phillies has some interesting features, but not a whole lot that would make a fan go "Wow!" Thus, somewhere in the middle of the pack of current parks seems about right on my list of best MLB ballparks.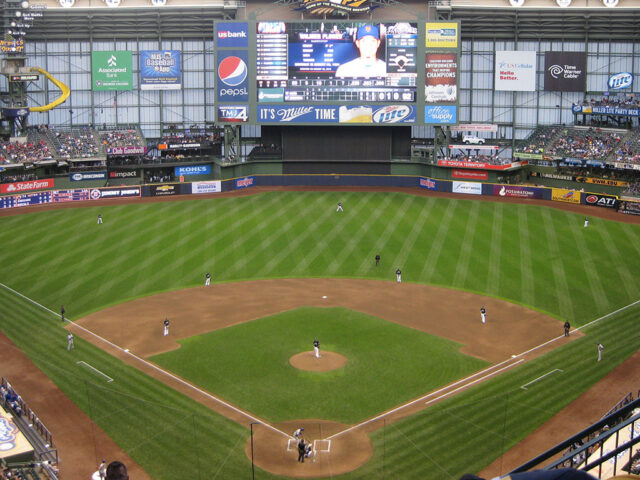 16. American Family Field
If you don't know where American Family Field is, it's because the name changed a couple years back from one fans near and far had come to know and love: Miller Park. Even by a different name, the home of the Milwaukee Brewers should still have the same cool features, like the Sausage Races, Bernie Brewer's slide and some of the friendliest fans around.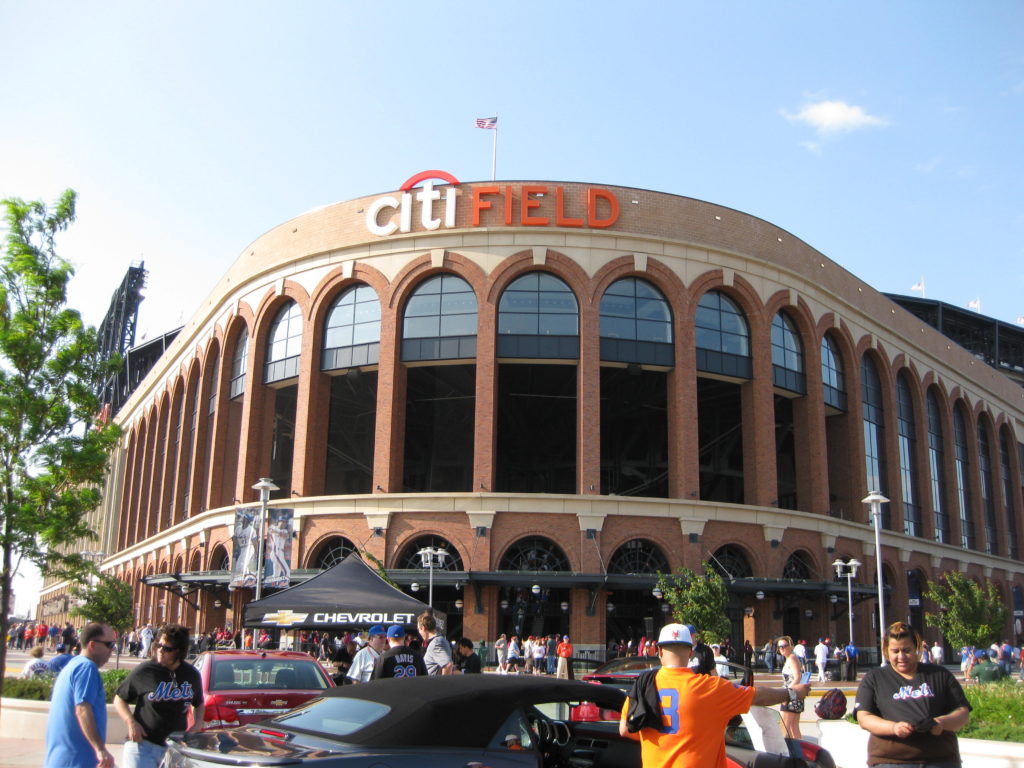 17. Citi Field
The home of the New York Mets, Citi Field is really nicely designed and a perfectly good place to watch a ballgame. Its location on the eastern edge of Queens is a drawback to visitors, but there are still plenty of reasons to take that ride on the 7 train, from a jaw-dropping food selection to the well-done Jackie Robinson Rotunda.
18. Great American Ball Park
The home of the Cincinnati Reds, Great American Ball Park had the misfortune of opening near the end of the decade-long wave of MLB park construction, and so it's difficult to find something about it that really stands out. That's not to say it's not worth visiting, though, because it's nice in an understated way — kind of like Cincinnati itself.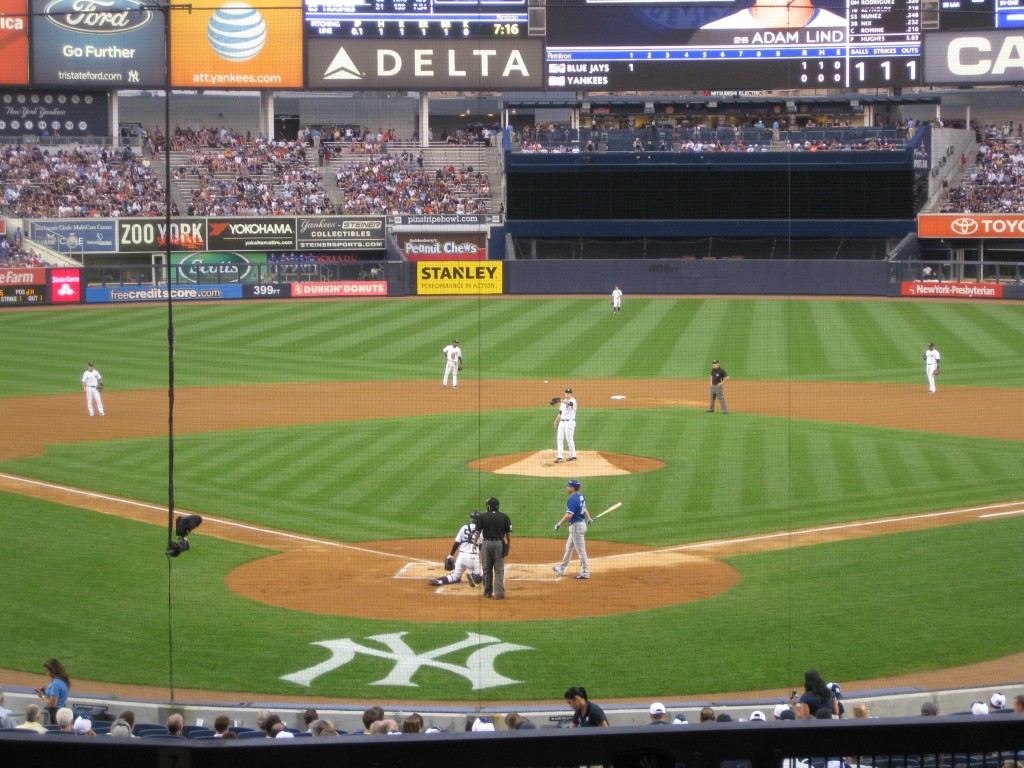 19. Yankee Stadium
This is a pretty legendary ballpark name to be so far down on a best-MLB-ballparks list, but the new Yankee Stadium simply doesn't have the character of its predecessor. Something about it just seems, well, inaccessible, like its main function is to serve as a playground for the rich. At least homages to the past, such as Monument Park and that distinctive frieze, remain.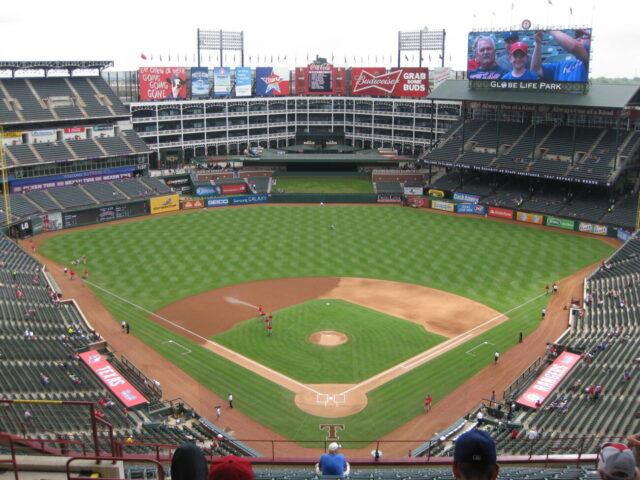 20. Globe Life Park in Arlington
Here's the first no-longer-in-use MLB ballpark in my rankings, and its place on my best-of list should tell you a little bit about what I thought of it. Globe Life Park was a perfectly functional — and really, quite beautiful — park that had the terrible misfortune of not having a roof to keep fans out of the stifling summer heat, which is why the Texas Rangers moved on from it after the 2019 season. While it still stands, it's just too bad the park can't be picked up and moved somewhere more weather-friendly.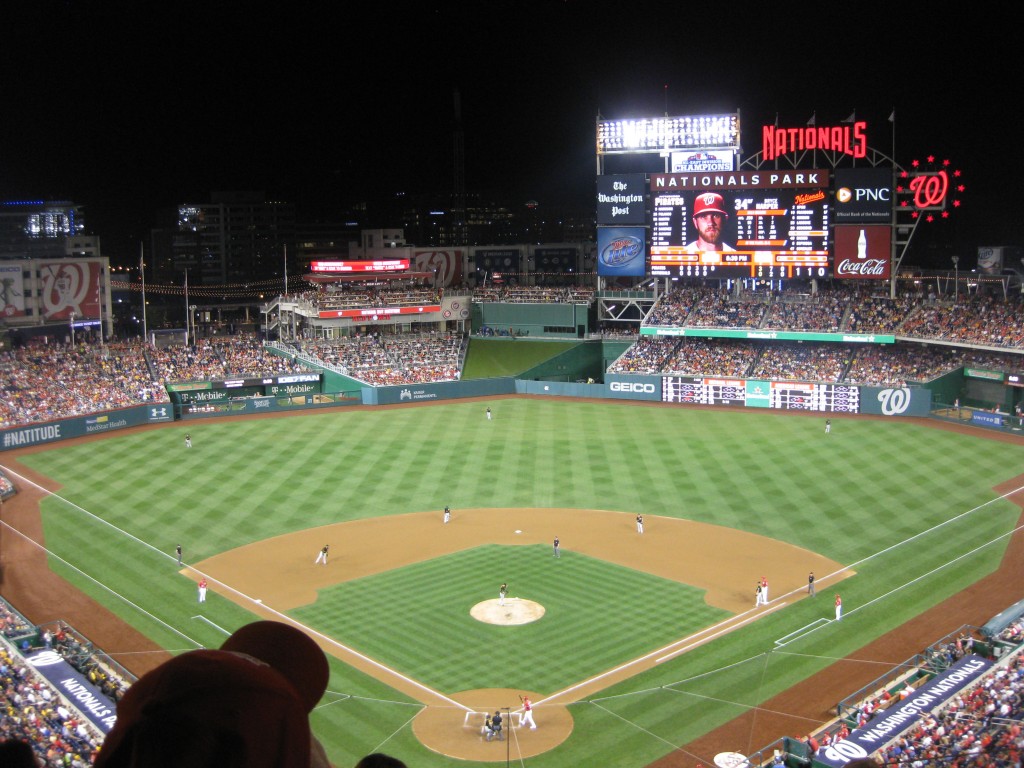 21. Nationals Park
Before their World Series title in 2019, the Washington Nationals were easy to overlook, and so was their ballpark. Nationals Park isn't a must-visit destination in many sports fans' eyes, but a lot about it is changing, from its location within Washington, D.C., becoming a more vibrant entertainment spot to the team gaining a higher profile.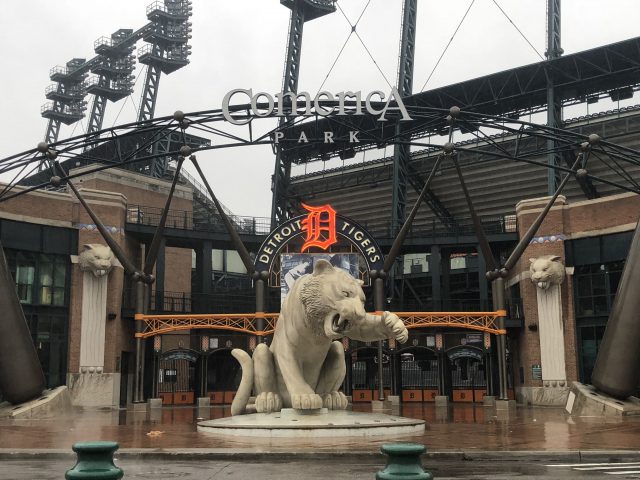 22. Comerica Park
There's plenty to like about Detroit's Comerica Park, from the many tiger sculptures to a food selection that's very much representative of the city and region. But many fans can't help but compare it to its predecessor, Tiger Stadium, and find it doesn't measure up in terms of character. And that's hard to ignore.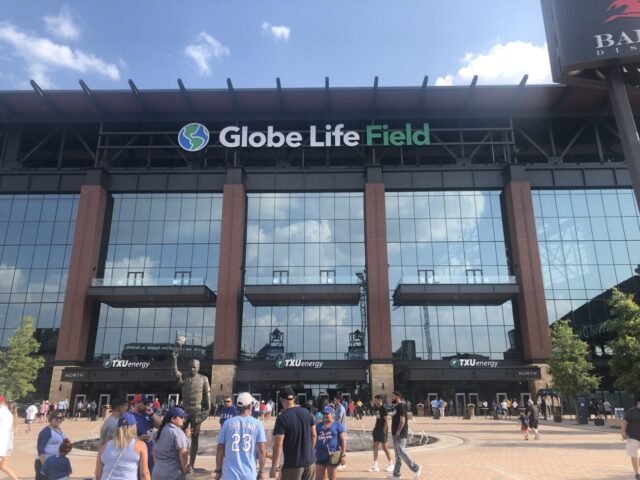 23. Globe Life Field
That's right, the Texas Rangers' current ballpark slots in below the old one in my best-of MLB rankings. Sure, I'd much prefer air conditioning to sitting outside and sweating my face off in the humidity, but when you consider the whole packages that the two ballparks offer, the new one simply doesn't measure up. Globe Life Field was widely mocked for its exterior appearance, and while there are some nice features inside, there isn't a defining one that makes the park a must-visit.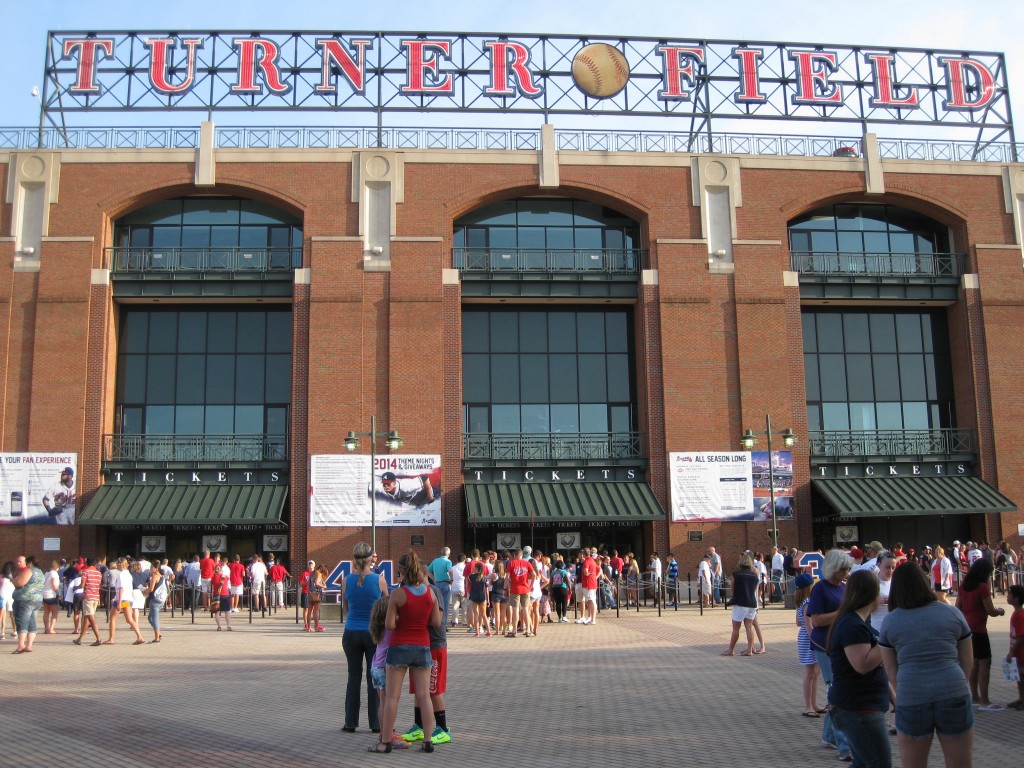 24. Turner Field
When the Atlanta Braves decided to build Truist Park, they in turn forsook a perfectly serviceable ballpark in Turner Field that also had plenty of history behind it, having served as the athletics venue in the 1996 Summer Olympics. Though Turner Field eventually gained new life as a college football venue, I'm of the opinion that it deserved a better fate.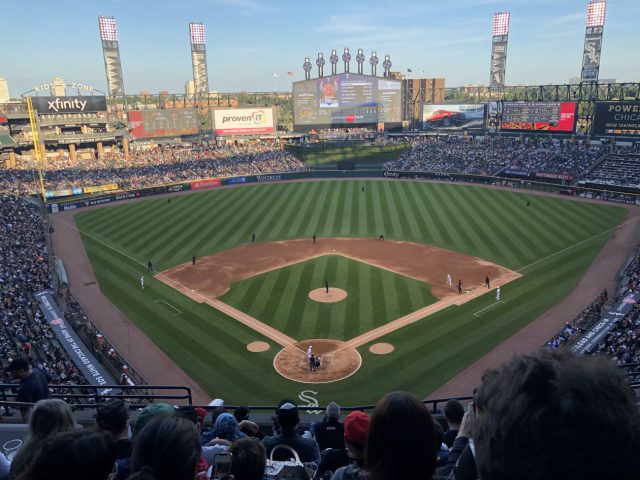 25. Guaranteed Rate Field
Though it seems forever destined to play second fiddle to its North Side counterpart in Chicago, Guaranteed Rate Field has undergone some improvements over the years that have enhanced the fan experience. It remains decidedly blue-collar, though, compared to Wrigley. If you're fine with that, you'll have a good time on the South Side — just learn to call it "new Comiskey" instead of the clunky corporate name it has now.
26. old Yankee Stadium
While the original House that Ruth Built had decidedly more character and history than the ballpark that replaced it, the truth is that old Yankee Stadium was cramped and aging in its later years. Should it have been renovated instead of replaced? While new Yankee Stadium is nice, its overly corporate feel means you can't help but look at the successful revamps of places like Wrigley and Fenway, and wonder why that couldn't have been pulled off in the Bronx, too.
27. LoanDepot Park
One of MLB's quirkiest franchises has had an equally quirky ballpark to call its own. LoanDepot Park had features like the majors' wackiest home run display to a fish tank behind home plate. Slowly but surely, each of those idiosyncracies have been removed — but now what's there to see? After its name change from Marlins Park a couple years ago was widely panned, you have to wonder what's next in the strange life of a strange ballpark.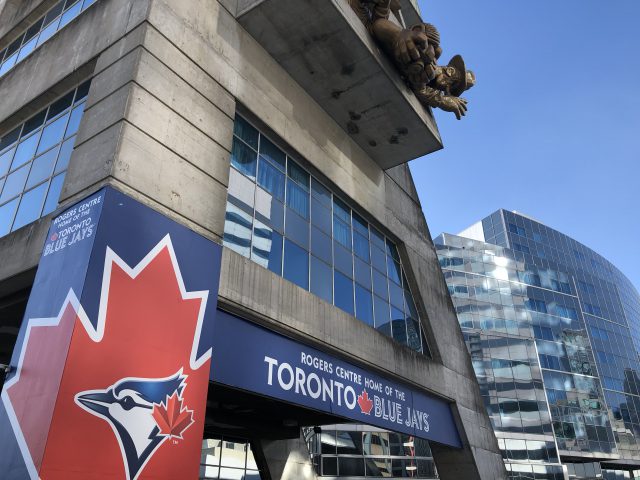 28. Rogers Centre
Once upon a time, Toronto's SkyDome was the wonder of the baseball world — the first retractable-roof facility in major North American sports. Now, it's known as Rogers Centre and no one really loves it anymore — to the point where the Blue Jays' owners considered replacing it. However, upcoming renovations promise to inject new life into what is truly one of MLB's most unique fan experiences.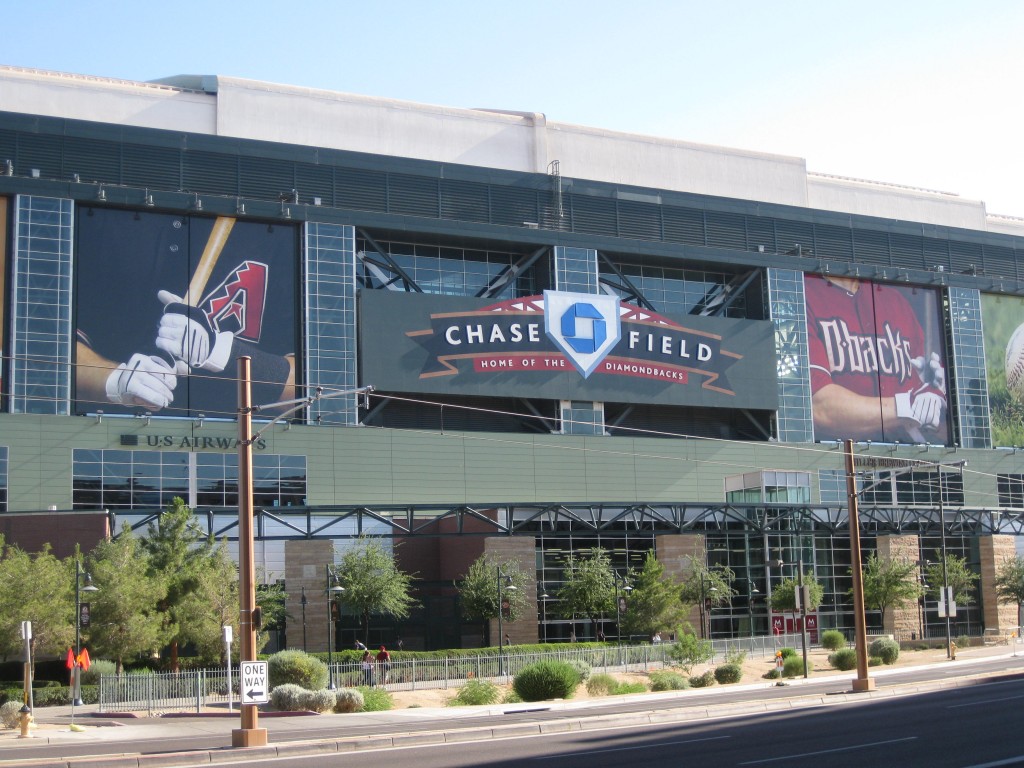 29. Chase Field
Chase Field looks like a giant airplane hangar from the outside and feels like one from the inside. So what's there to love? Not a whole lot. The home of the Arizona Diamondbacks feels too big for a ballpark. Even that pool in the outfield, something no other major-league venue has, is kinda cool until you realize that it's an exclusive feature that you're not getting anywhere near unless you have the right ticket.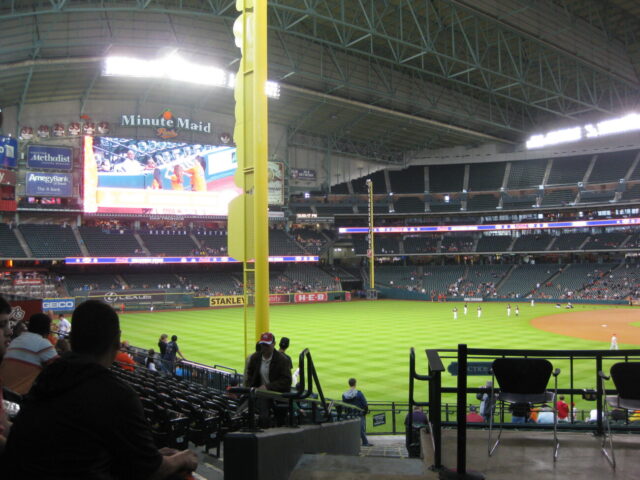 30. Minute Maid Park
See: Chase Field. While the train depot theme is a nice touch, you can't get past the fact that Minute Maid Park feels like a giant convention center with a baseball diamond in the middle. Sure, it's necessary for baseball to thrive in a hot, muggy place like Houston, but in terms of character and desirability to visit, there's not a whole lot to get excited about.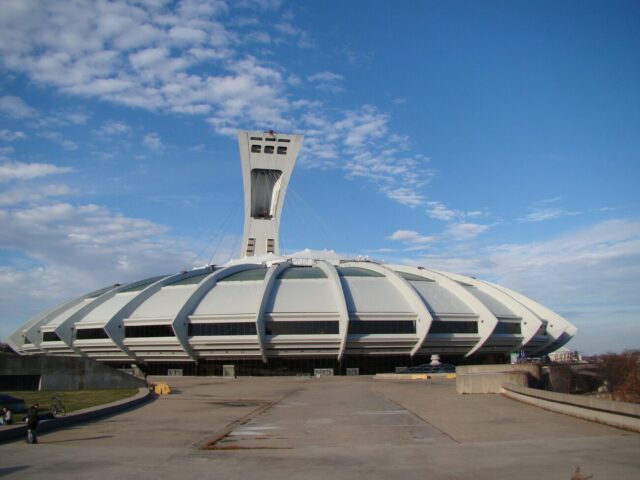 31. Olympic Stadium
Let's face it: Montreal's Olympic Stadium was (and is) a run-down facility, so bad that it helped cost the city its beloved Expos. So why is it this high on my ranking of best MLB ballparks, ahead of a few current parks? Because I had some of the most fun in all my years of stadium hopping inside this joint. From PA announcements in French to crazy dance contests to fans banging on empty seats to create a cacophony to the presence of orange mascot Youppi!, Expos games at Olympic Stadium were something else. You had to be there to know.
32. Candlestick Park
The former home of the San Francisco Giants was replaced with the ballpark that I think is the best in baseball, but I still think Candlestick had its charms. Its location on a windswept bayside point meant games there could be chilly, windy adventures, which explains why longtime Giants fans can be a hardy sort. And any stadium that could withstand a major earthquake and live to tell the tale deserves a little bit of a boost.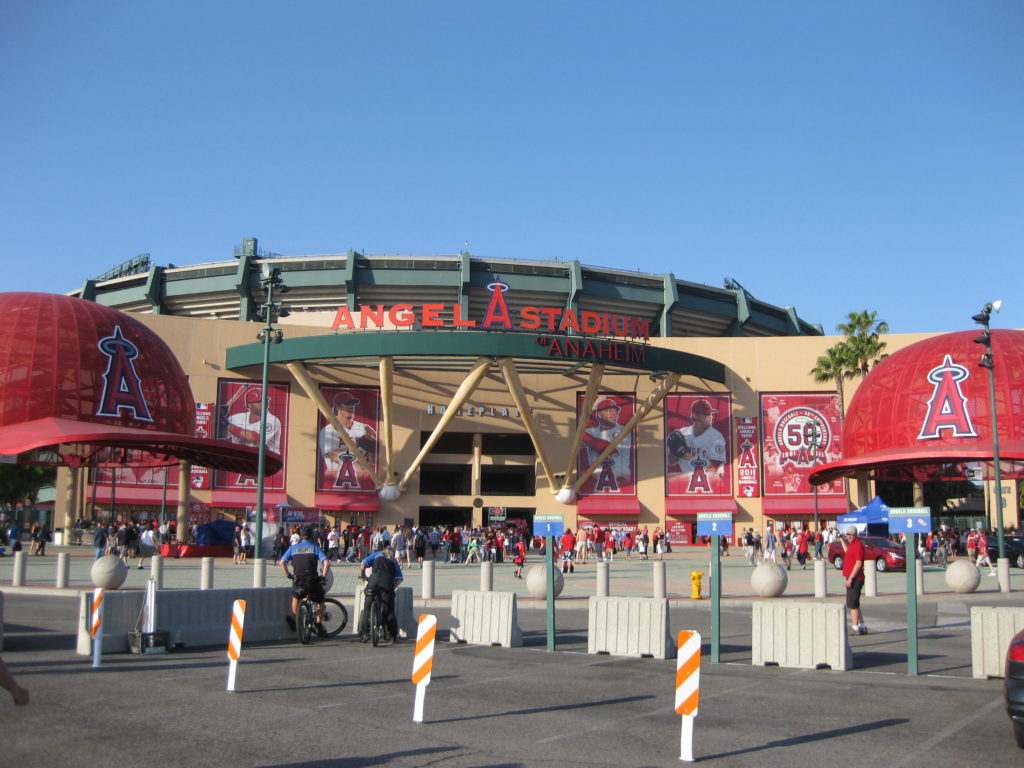 33. Angel Stadium of Anaheim
Angel Stadium will always hold a place in my heart as the site of the first sporting event I ever witnessed live. So why is it so low in my rankings? Because it's way past its time. While other ballparks have arrived on the scene or been painstakingly renovated, Angel Stadium has largely stood still. Now that the Angels have gained control of the site, it's my hope that they choose to build a new ballpark soon.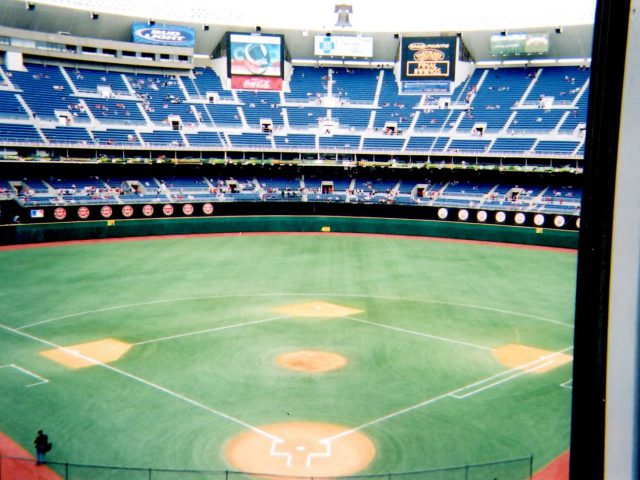 34. Veterans Stadium
The former home of the Phillies probably gets more of a sentimental boost in my ballpark rankings because I spent a couple years going to games regularly as a writer in my young-pup days. Veterans Stadium was far from loved, but talk to a few Philadelphians these days and you might get the sense that it's very much missed. In reality, it was a perfectly fine, if unspectacular, place to watch a game. (Athletes who had to play on that notorious artificial turf might disagree.)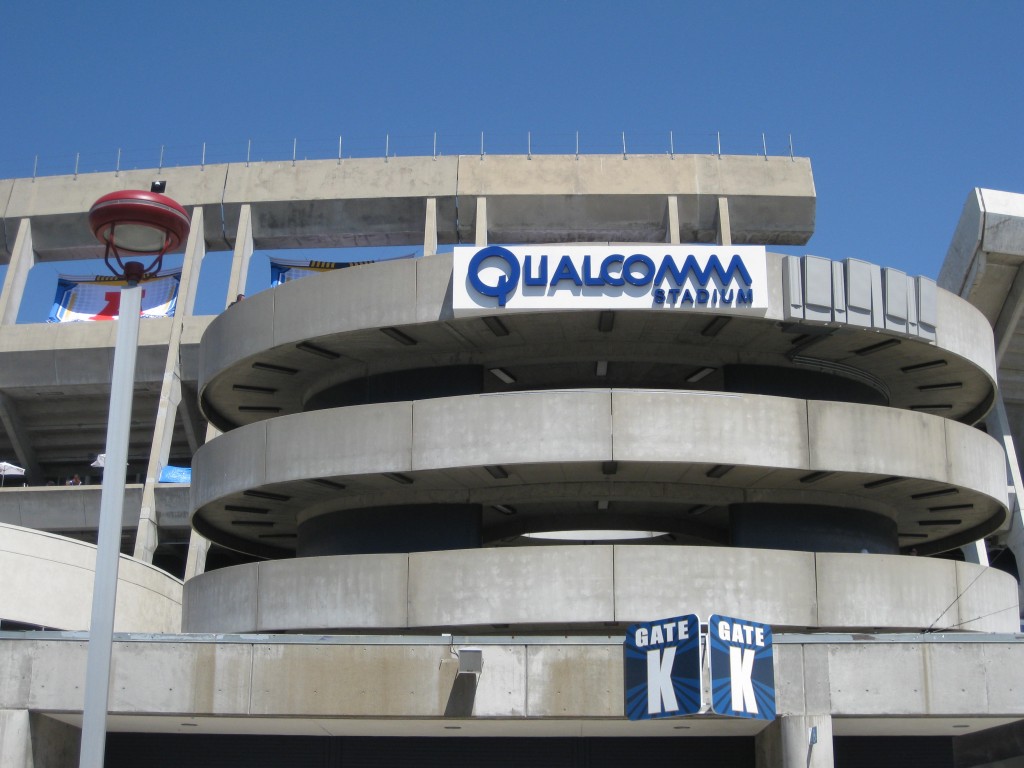 35. Qualcomm Stadium
As a Chargers fan, I saw many football games at San Diego's Qualcomm Stadium, but only 4-5 Padres games. If you remember what the baseball experience was like, you're probably glad that Petco Park came into being — the stadium was too big for baseball, sight lines weren't great if you sat beyond the bases, and accessing the field-level seats required fans to venture deep down into the stadium's bowels. At least the weather was always impeccable.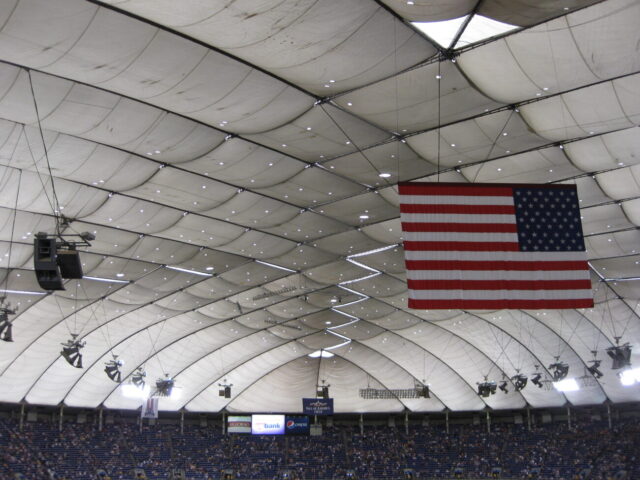 36. The Metrodome
If your primary memory of baseball in Minneapolis' Metrodome is of Kirby Puckett crashing into the outfield wall and it billowing like a tarp coming loose in a windstorm, well, that basically summarized the whole experience. So yeah, not great. Considering that the Twins were once nearly contracted, I'm glad they wound up with Target Field.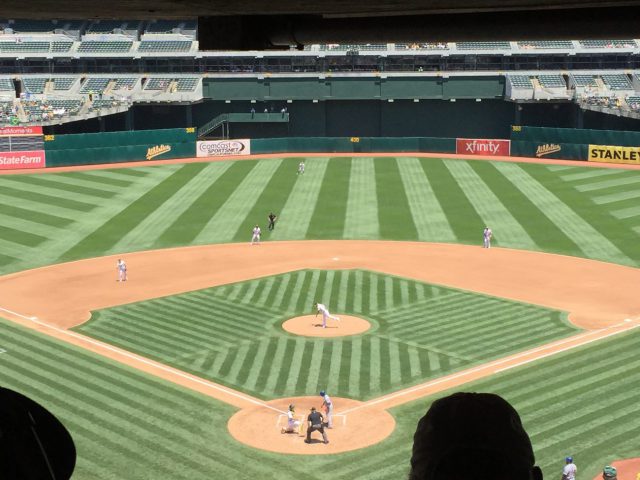 37. RingCentral Coliseum
I want to like RingCentral Coliseum, I really do, but it's old and dingy and the noble efforts the Oakland A's have made in recent years to dress it up have truly amounted to lipstick on a pig. A's fans deserve a new ballpark in the worst way, and hopefully the stars align for them soon.
38. Three Rivers Stadium
I went to exactly one Pirates game at Three Rivers Stadium, and while I admit I don't remember much about it, I do recall having a pretty good time despite going to the game by myself. I liked the location, and I hadn't yet developed a negative opinion of cookie-cutter stadiums. I wish I could tell you more, because maybe Three Rivers could've been higher up in my ballpark rankings.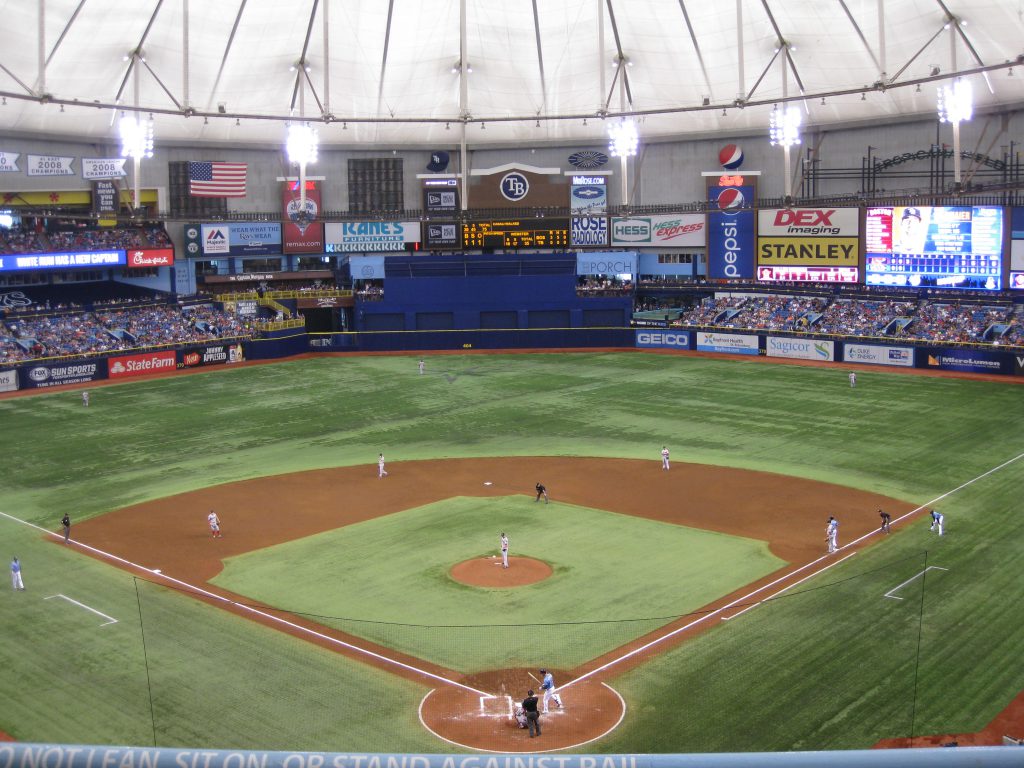 39. Tropicana Field
The lowest currently-in-use ballpark on these rankings, Tropicana Field has so many things working against it. A location that's out of reach for many baseball fans in the Tampa-St. Pete area. The giant dome with ringed supports that can affect fly balls. The plastic, indoor atmosphere. It's not all bad, and I'm not telling you to never visit, but let's just say it's OK if you save it for last on your list.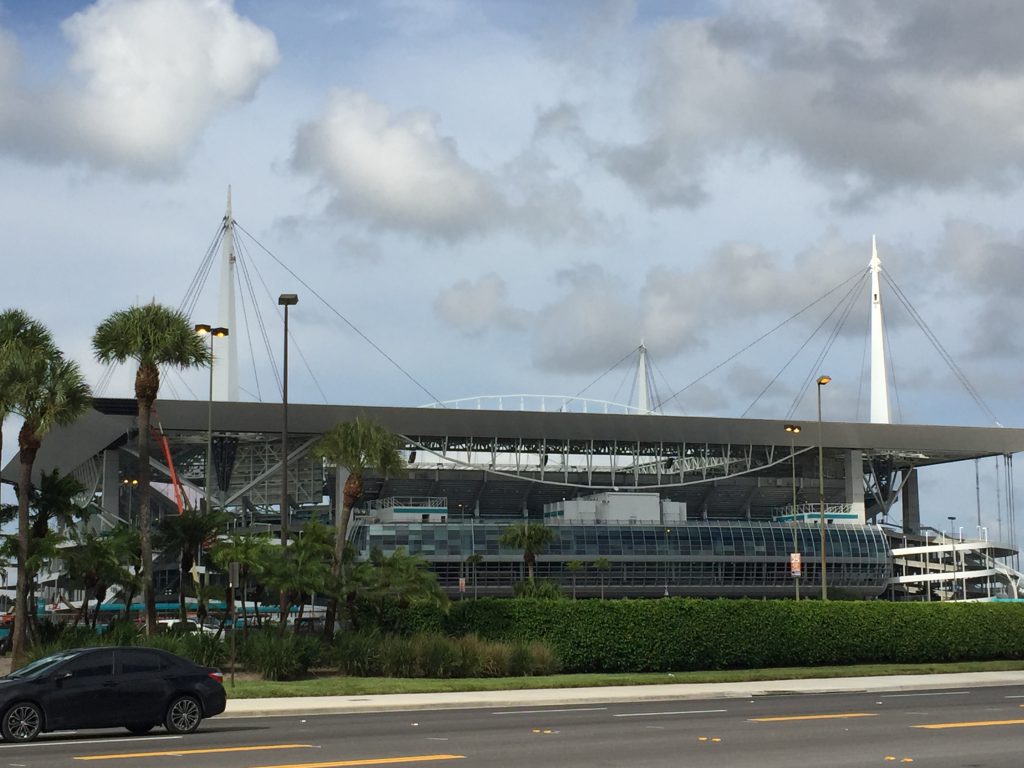 40. Pro Player Stadium
The venue now known as Hard Rock Stadium was once (about four names prior) home to a Marlins team that came out of nowhere to win the World Series twice. Those years, they filled the 70,000-seat stadium to the brim for the postseason, but the rest of the time, it was a barren landscape — often empty because there was no protection from the frequent summer rains of South Florida. How the franchise survived nearly 20 years in this ill-begotten-for-baseball stadium without relocating is beyond me.
41. Riverfront Stadium
Despite being a cookie-cutter, Cincinnati's Riverfront Stadium still had a few things going for it — primarily, as its name suggests, a riverfront location at the foot of downtown. I attended about 15 Reds games during a summer that I worked in an internship in Cincinnati, and the one thing that struck me about it how dark it was. That's my primary memory, and yeah, that's kinda strange.
42. old Busch Stadium
The first game I ever saw at the old Busch in St. Louis, I saw for free. Seriously, I walked by in the seventh inning after having attended a Blues game earlier that night, saw the gates were open and no ushers nearby, and just waltzed on in. I'd see about 10 more (full) games there over the years, but the experience wasn't quite as memorable. So yeah, new Busch is a lot better.
43. RFK Stadium
After relocating from Montreal, the Washington Nationals played at RFK for three years before Nationals Park opened. It was an old, cookie-cutter stadium that the Nats did very little to dress up while they waited for their new park to be built, and the entire experience reflected that.
44. Shea Stadium
And here we are — my least favorite MLB ballpark of all the ones I've ever visited. What didn't I like about Shea? It was dingy, it had a weird smell, the PA system was unnecessarily loud, and I had water drip on me from above on more than one occasion. On the other hand, that neon artwork on the stadium facade was pretty cool.
Do you disagree with these MLB ballpark rankings? Or just want to share your favorites? Let me know in the comments below!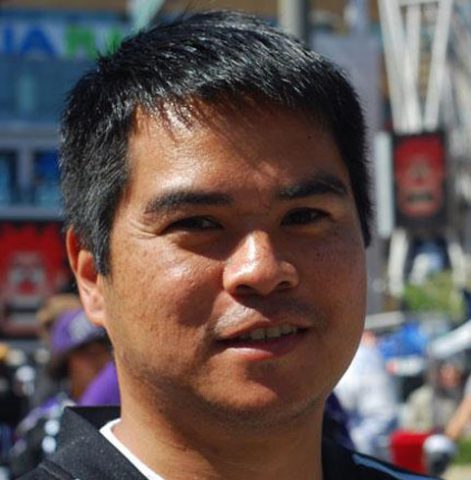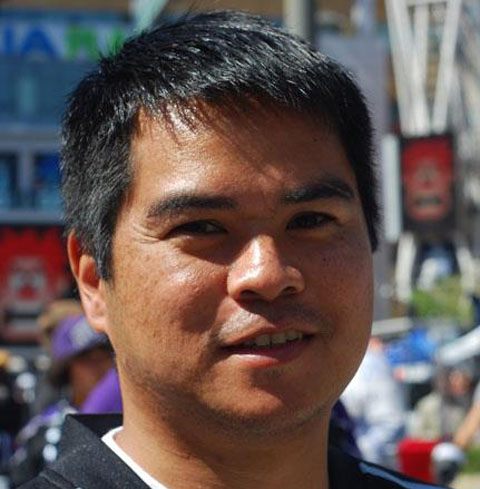 Edward de la Fuente | Itinerant Fan
I live for sports, and I love to travel. My biggest thrill is combining the two. I've been blogging about sports travel for more than a decade, and traveling for sports for twice as long.
About me | FAQ | Buy me a beer 🍺
Affiliate Disclosure
Please note that some of the links above are affiliate links, and at no additional cost to you, we earn a commission if you make a purchase. These recommendations are only for companies that we've used and have proven to enhance our sports travel experiences. To find out more about our affiliate partnerships, please read our Affiliate Disclaimer.