San Francisco Bay Area sports travel guide
Our city guides are meant to showcase the best of a metropolitan area from the perspective of a sports fan visiting the San Francisco Bay Area to watch their favorite teams in a game or two. Here's our guide to the best of San Francisco sports travel.
* * *
Stunningly picturesque, vibrant and diverse, San Francisco and the Bay Area as a whole occupy spots near the top of many travelers' wish lists for good reason.
For the sports traveler, it shouldn't be any different — with teams in every major pro league, plus college sports and recreational activities aplenty, there's something for the sports fan to enjoy in the Bay Area throughout the year.
While most tourists head straight for San Francisco, there are only two sports venues within the city limits. The rest are in different parts of the Bay Area, which can be tricky to navigate for the uninitiated.
Here's our handy guide for making the most of a sports travel vacation to San Francisco and the Bay Area, including things to see and do when not watching the teams in action.
Top photo credit: Free-Photos/Pixabay
Map of Bay Area sports venues and attractions
Click placemark in index to find on map | View SF Bay Area sports travel guide in a larger map
Where to watch sports in the Bay Area
The Bay Area — largely because of that huge body of water in the middle — is a big place, and its sports team venues are spread throughout the region.
Because of that, a car is advisable if you're planning a multi-game trip. But there are ways to get around that, as there are plenty of public transportation options for most of the venues listed below.
If you're unfamiliar with the geography of the Bay Area, consider the map above and think of the three major cities, San Francisco, Oakland and San Jose, as points on a triangle. San Jose is about 45 minutes from both San Francisco and Oakland, while the latter two are separated by a 5-10 minute crossing of the Bay.
The Bay Area's sports team landscape has been changing, and will continue to change over the next few years. The 49ers kicked things off a decade ago by leaving wind-swept Candlestick Park (and San Francisco proper) in favor of Levi's Stadium in Santa Clara, a 45-minute drive away; the Earthquakes of MLS opened a new, soccer-only venue in 2015; and the Warriors left Oakland for "the City" and the sparkling new Chase Center in 2019.
Meanwhile, the A's stadium saga has them currently contemplating staying in Oakland or moving to Las Vegas. If they choose the latter, they'll follow in the footsteps of the Raiders, who relocated to Las Vegas in 2020.
Major college sports in the Bay Area focuses mainly on Stanford, in Palo Alto, and Cal, in Berkeley; the two schools are rivals in everything, and sports is no exception, of course. The two face each other each fall in the football "Big Game," best known for unleashing "The Play" into sports lore in 1982.
The venues
• California Memorial Stadium: Home of Cal Golden Bears football. Located at 2227 Piedmont Ave. in Berkeley.
• Chase Center: Home of the Warriors. Located at 1 Warriors Way in San Francisco.
• Levi's Stadium: Home of the 49ers. Located at 4900 Marie P. Bartolo Way in Santa Clara.
• Oracle Park: Home of the Giants. Located at 24 Willie Mays Plaza in the SoMa (South of Market) section of San Francisco.
• PayPal Park: Home of the Earthquakes. Located at 1123 Coleman Avenue in San Jose.
• RingCentral Coliseum: Home of the A's. Located at 7000 Coliseum Way in Oakland.
• SAP Center at San Jose: Home of the Sharks. Located at 525 W. Santa Clara St. in San Jose.
• Stanford Stadium: Home of Stanford Cardinal football. Located at 625 Nelson Road in Stanford.
Arriving and getting around the Bay Area
Getting in
All three major Bay Area cities have their own airport. San Francisco International (SFO) is the primary international gateway and a United Airlines hub, while Mineta San Jose (SJC) and Oakland (OAK) are served by major airlines and discount carriers alike. Though San Francisco is the most prominent starting point for most travelers, each is worth considering when searching for fares, depending on which venues and sites from the travel guide you plan to visit during your trip.
By train, Amtrak serves both San Jose and Oakland, with continuing bus service to San Francisco. And bus services such as Greyhound and Megabus serve the region — Greyhound's San Francisco depot is located at 425 Mission Street, not far from Oracle Park. Both options are best for travelers arriving from points within California.
The main highways into the region are Interstate 80 from the east, leading to the Bay Bridge into San Francisco, and U.S. 101 from the north and south, which runs up the peninsula side of the Bay and connects San Francisco and Marin County via the Golden Gate Bridge.
Where to stay
San Francisco has the highest concentration of hotels in the region, particularly in the tourist-friendly areas around Union Square and Fisherman's Wharf. Not surprisingly, those lodging options are typically the most expensive as well.
The downtown and airport areas of San Jose and Oakland also have clusters of hotels that are convenient to venues, public transportation or both.
If a car is at your disposal, consider the East Bay suburbs between Oakland and San Jose, or the college communities of Berkeley, Santa Clara and Palo Alto for more hotel and motel options.
Getting around
Bay Area Rapid Transit (BART) is the region's most well-known public transit service, with a rail network that serves downtown San Francisco and Oakland and most of the East Bay.
BART has a direct stop at RingCentral Coliseum (the same stop, Coliseum/Airport, offers a train link to Oakland Airport about a mile away) and runs along Market Street in San Francisco, about a mile's walk to Oracle Park from either the Powell Street or Montgomery Street stations.
You can also use the Muni light-rail service to get to Oracle Park; connect to it from BART's Embarcadero station.
CalTrain is a commuter rail service that runs between San Francisco and San Jose. The line's northern terminus is a block away from Oracle Park; get off at Palo Alto for Stanford University and San Jose Diridon for SAP Center.
Altamont Corridor Express (ACE) is another commuter rail option servicing the South Bay and can be used to access SAP Center (via San Jose Diridon station) and Levi's Stadium (via Great America station).
Coliseum, Great America and San Jose Diridon are also all stops on Amtrak's Capital Corridor line that runs from San Jose to Sacramento.
Gameday parking
To varying degrees, each venue has its ample share of parking. There's more available in the vast lots surrounding RingCentral Coliseum than in the dense neighborhood in which Oracle Park is located, but options typically are plentiful.
Like with almost any other location in the Bay Area, parking at the venues is not cheap. Expect to pay $50 and up in most instances depending on how close you are.
Things to see and do in the Bay Area
Even if your reason for coming to San Francisco and the Bay Area is sports travel, the region has so much more to offer besides watching the teams — here's a guide to some of the things to see during your travels:
Be a Bay Area tourist
It's OK, go visit all the things that make San Francisco famous. Especially if it's your first time visiting, you might want to reserve an entire day or two just for that.
Here are just some of the things you can do:
• Head to Fisherman's Wharf, peek into the many kitschy souvenir shops and eat clam chowder out of a sourdough bread bowl.
• Take a cruise and go underneath the Golden Gate Bridge, or drive across it into Marin County and admire the view from the adjacent vista point.
• Visit Alcatraz Island and its notorious former prison by taking a boat ride from Fisherman's Wharf.
• Take a tour of the city's hilly streets made famous by so many '60s action movies, particularly the "World's Crookedest Street" section of Lombard Street.
• Visit Alamo Square and look out onto the famous "Painted Ladies" Victorian homes that have been used as a backdrop in many film and TV productions.
• Relive the "Summer of Love" and '60s counterculture in the city's famed Haight-Ashbury district, which is now home to a number of hip bookstores, coffeehouses and bars.
• Ride the city's world-famous cable cars up and down the hills, including the popular line that leads from Powell and Market streets downtown to Fisherman's Wharf. (Note that the cable cars are run by San Francisco's metro transit agency, and fares for rides are similar to riding Muni trains or buses.)
Go off the beaten path
A favorite travel-guide activity for visitors to the Bay Area is to head to wine country, about an hour's drive away from San Francisco.
Both Napa and Sonoma counties boast vast wine regions, each with hundreds of wineries — most of which are happy to host visitors in their tasting rooms.
If you're staying in San Francisco, you can purchase a wine country tour that includes transportation to and from Napa and/or Sonoma and chooses the wineries to visit, which is handy since, well, you'll be drinking wine.
And if you have really deep pockets and are planning well in advance, consider making a reservation to dine at The French Laundry, the Napa Valley restaurant that is often cited as one of the finest in the world.
Sample Bay Area cuisine
There's a seemingly endless array of unique-to-the-Bay-Area dining options in the region, from sourdough bread to Dungeness crab and much, much more.
Here's a short guide of places to try on your San Francisco sports travel vacation. Several of these spots have restaurants throughout the Bay Area, but for this list addresses of the locations in San Francisco are listed:
• Anchor Brewing Company (1705 Mariposa Street): Maker of beloved local beer Anchor Steam, this brewery in the Potrero Hill section offers tours that include flights of beers to sample.
• Bi-Rite Creamery (3692 18th Street; multiple locations): One of the most popular ice cream shops in a city that has its fair share of good ones.
• Boudin Bakery (160 Jefferson Street; multiple locations): Perhaps the most well-known purveyor of San Francisco sourdough bread.
• Ghirardelli Chocolate (900 North Point Street): The chocolatier's original factory is based at this location in the photo-friendly Ghirardelli Square, not far from Fisherman's Wharf.
• House of Prime Rib (1906 Van Ness Ave.): Traveling meat carts roam around the dining room ready to dish up the signature cut of beef at this long-standing establishment.
• Humphrey Slocombe (One Ferry Building #8): This gourmet ice cream stand attracts hordes of fans to its shop inside the San Francisco Ferry Building as well as its location in the Mission District.
• Ike's Love & Sandwiches (901 Polk Street; multiple locations): Now with eateries throughout California, this cult-favorite sandwich maker got its start slinging an array of stuffed sandwiches, many of which have names derived from Bay Area culture and sports.
• Sears Fine Food (439 Powell Street): A popular breakfast stop near Union Square known for its "silver dollar" pancakes.
• Swan Oyster Depot (1517 Polk Street): Gorge on shellfish at this lunch-only, counter space-only spot that is a favorite of travel guides and celebrity chefs.
• Taqueria La Cumbre (515 Valencia Street): Located in the heart of the Mission District, this eatery claims to have invented the Mission-style burrito that's sold by numerous competitors nearby.
More sports
Stanford and Cal aren't the only major college programs in the Bay Area. USF, San Jose State and Santa Clara are among the other universities in the region with strong athletic programs. San Jose State's football program competes in the Mountain West Conference, while USF and Santa Clara boast high-profile basketball programs.
Minor-league baseball can be found in San Jose, home to the Class-A San Jose Giants of the California League. They play their games at what is now known as Excite Ballpark in San Jose, near San Jose State's other athletic facilities including football's Spartan Stadium.
The region has an auto racing complex, Sonoma Raceway. Each year it hosts one of the few NASCAR races to run on a road course, usually in June.
If the Warriors don't give you enough of an NBA fix, head 90 minutes east on Interstate 80 to Sacramento and watch the Kings play at Golden 1 Center.
Original publish date: May 16, 2014
Most recent update: March 2, 2023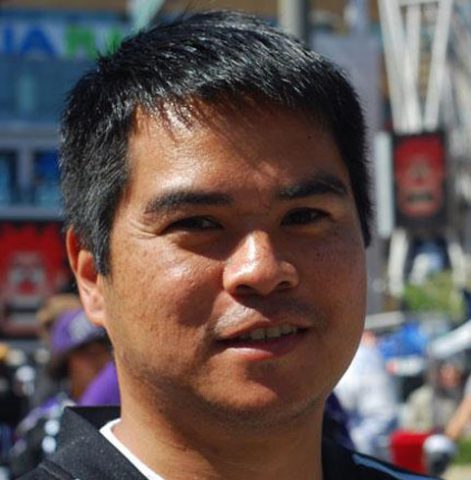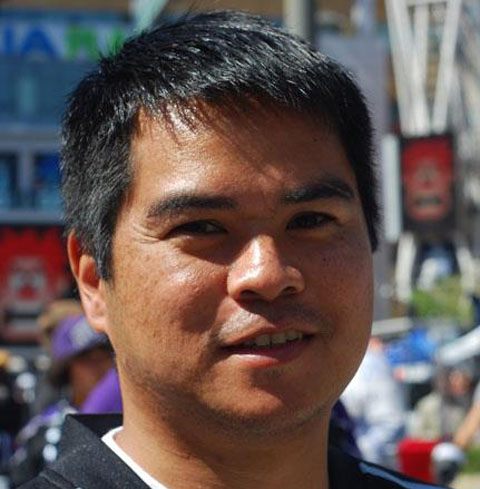 Edward de la Fuente | Itinerant Fan
I live for sports, and I love to travel. My biggest thrill is combining the two. I've been blogging about sports travel for more than a decade, and traveling for sports for twice as long.
About me | FAQ | Buy me a beer 🍺
Affiliate Disclosure
Please note that some of the links above are affiliate links, and at no additional cost to you, we earn a commission if you make a purchase. These recommendations are only for companies that we've used and have proven to enhance our sports travel experiences. To find out more about our affiliate partnerships, please read our Affiliate Disclaimer.