Canada Life Centre
Our guide to Canada Life Centre in Winnipeg, home arena of the Jets, includes information on events, tickets, parking, public transportation, nearby hotels and restaurants, seating and more. Read on to find out how to get the most out of your gameday experience.
* * *
Canada Life Centre is one of the smallest arenas in the NHL capacity-wise, but fans of the hometown Winnipeg Jets probably don't care.
It's been more than a decade since the league returned after nearly 20 years away with the relocation of the former Atlanta Thrashers, but it's hard to tell if the love affair has worn off. Tickets to a Jets home game remain one of the toughest to get in hockey.
When the team finally returned to the playoffs in 2015, the familiar "White-Out" that greeted the team in past playoff runs came back with it.
And when Winnipeg advanced all the way to the Western Conference finals in 2018, the fervor that accompanied home games at what was then known as Bell MTS Place provided a glimpse of what things could be like if the team finally captures the Stanley Cup.
Whether the team makes the playoffs or not, the team's barn in the heart of downtown has an atmosphere any NHL fan should check out.
If anything, the curiosity of checking out a city that is largely unknown if not for sports for people outside Canada would make a journey to Canada Life Centre worth experiencing.
The Jets aren't the only reason to visit Winnipeg's arena, either. The Manitoba Moose of the AHL — the Jets' top minor-league affiliate — also calls Canada Life Centre home (and in fact was the building's original hockey tenant). It's also the likeliest destination for concert tours and other entertainment that makes a stop in Winnipeg.
Looking for Canada Life Centre event tickets? Search events on Ticketmaster.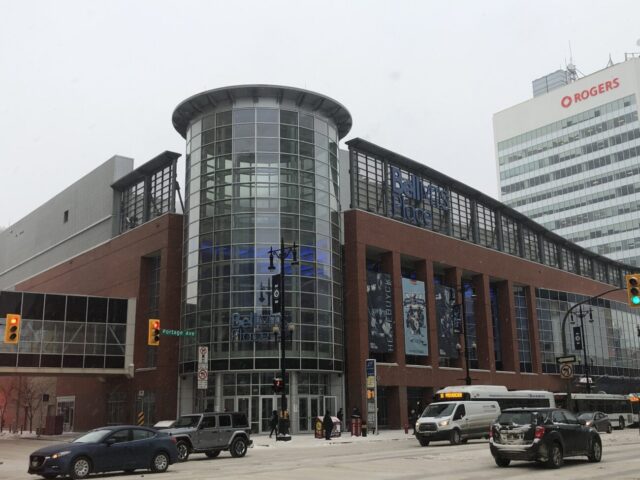 Getting to the arena
While Winnipeg itself isn't an easy place to get to considering its somewhat isolated spot in the Canadian Prairies — at least if you're coming from the United States — Canada Life Centre is easy to find once you arrive. It's located downtown along its most well-known street, Portage Avenue. It's also just a few blocks away from the city's most well-known intersection, Portage and Main.
The arena itself doesn't have as prominent a profile as you'd expect, and it it weren't for the Winnipeg Jets paraphernalia decorating it, it's actually pretty easy to not notice it or think it's just another downtown building.
If you're a visitor to "the Peg," you're very likely staying downtown and thus you'll probably find it easiest to walk to the arena. The exception to this would be is if it's the dead of winter, which is notoriously harsh on Winnipeg.
If that's the case, you'll want to try and take advantage of the city's network of underground and above-ground walkways as much as possible to access the arena. The arena itself is connected on three sides to buildings across Hargrave, Graham and Donald streets.
Parking at Canada Life Centre
Drivers can find many lots and structures downtown, including several within close proximity to Bell MTS Place and a few attached to the underground walkway system.
The closest parkade for Bell MTS Place events is at True North Square, located just to the south (entrance on Hargrave Street), which offers a C$15 flat rate for Jets games and is attached to the arena via a pedestrian walkway.
The arena estimates that there are 7,000 parking spaces within a five-minute walk of Canada Life Centre. A map of parking options around downtown Winnipeg can be found on the Downtown Winnipeg business site.
Winnipeg hotels near Canada Life Centre
• Radisson Hotel Winnipeg Downtown – 0.2 miles away
• Alt Hotel Winnipeg – 0.2 miles away
• Delta Hotels by Marriott Winnipeg – 0.2 miles away
Search for more Winnipeg hotels on Booking.com.
Map of the surrounding area
Things to do around the arena
Given Canada Life Centre's prime location downtown, there are many options for pregame eating and drinking. One is attached to the arena — Moxie's Grill and Bar, a Canadian chain. Lots of downtown restaurants and pubs are good for watching Jets home games if you don't have tickets to go inside the arena.
If you're not Canadian, don't be shy about trying one of the chains nearby, as the experience will likely be new to you. Some of the chains within a few blocks of Canada Life Centre include Boston Pizza and The Keg.
Another option, weather permitting, is the market at The Forks, considered Winnipeg's central meeting place and a straight shot down Portage Avenue from the arena.
It goes without saying that during harsh winter evenings, you won't find many people roaming the streets of Winnipeg prior to Canada Life Centre events. However, many of the more popular establishments will be plenty busy as people stay out of the cold for as long as they can.
Winnipeg restaurants near Canada Life Centre
• Moxie's Grill & Bar – Canadian, 0.0 miles away
• The Merchant Kitchen – pub, 0.1 miles away
• Browns Socialhouse – pub, 0.1 miles away
Search for more Winnipeg restaurants on Tripadvisor.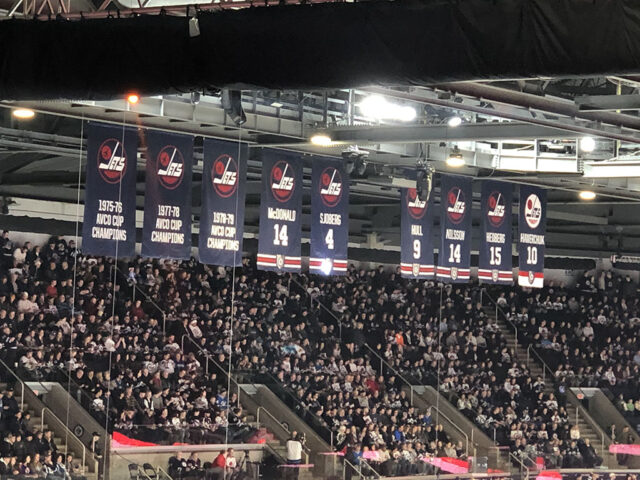 Watching a game at Canada Life Centre
During our visit in January, it was cold out but not bitterly so, and our hotel was two blocks away, so we decided to walk outside. It wasn't too bad, but know that as puck drop gets closer, the entrance atriums — including the "main" one at the corner of Portage and Donald — get crowded and you might get caught waiting outside for a bit as the lines to get in get longer.
With a brick exterior and circular atrium at its main entrance point, Canada Life Centre appears to blend in well with the buildings surrounding it.
If you enter at this point, you'll pass the turnstiles and then climb up a set of stairs to reach the main concourse level, where the Winnipeg Jets team store, a bar and more await. The mood lighting, in Jets blue, covers much of this area and provides an interesting touch to the atmosphere.
Once inside Canada Life Centre, it's cozy but not tight, not surprising given the size of the arena, and the seating bowl is pretty standard-issue for a hockey and events venue. Thanks to its relatively small size, even the uppermost seats don't feel too far removed from the ice. Our seats were about 10 rows up in the upper deck, behind one of the nets, and we could see the entire rink without issue.
The Jets added a new high-definition video board above center ice for the 2015-16 season, as part of a rolling set of renovations planned for ensuing seasons. New railings and glass panes added to the aisles in Canada Life Centre's upper seating bowl caused fans to complain about obstructed views, which the team has promised to address.
Food and drink at Canada Life Centre
Concessions options at the arena include the presence of several chains, including Tim Hortons and Pizza Pizza, throughout the concourses. A hot chocolate and a box of Timbits seemed like popular options among the fans on the night we visited, based on the red cups we saw around Canada Life Centre's seating bowl.
One item worth trying is the Jumbo Jet Dog, an eight-inch wiener that comes with a selection of toppings such as bacon bits, chili and even pierogies. Look for the Jumbo Jet Dog stands at all levels.
There's also a sit-down restaurant on the event level called the Exchange Restaurant and Beer Market, open during Jets games and all other Canada Life Centre events. Reservations are required at least 24 hours in advance, and the restaurant is accessible only after guests have passed through the turnstiles.
Canada Life Centre's management company recently chose to drop prices on some of its concession items, including domestic draft (C$7.50) and canned beers (C$7.00). While Anheuser-Busch brands are widely available, including options from Mill Street Brewery, based in Toronto.
Original publish date: February 4, 2016
Most recent update: October 20, 2023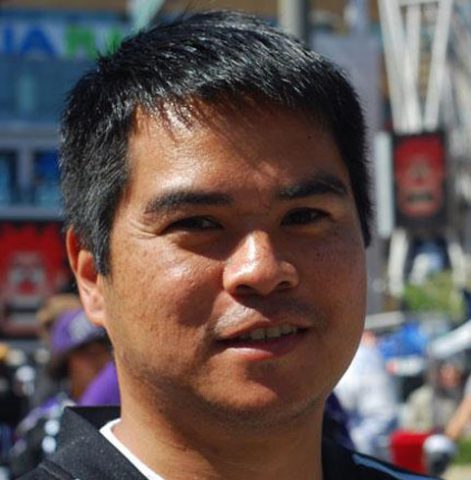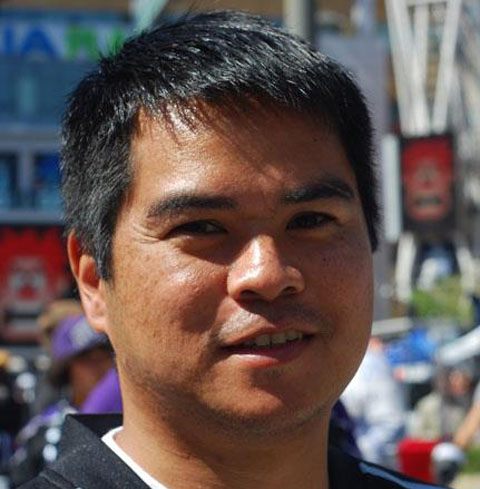 Edward de la Fuente | Itinerant Fan
I live for sports, and I love to travel. My biggest thrill is combining the two. I've been blogging about sports travel for more than a decade, and traveling for sports for twice as long.
About me | FAQ | Buy me a beer 🍺
Affiliate Disclosure
Please note that some of the links above are affiliate links, and at no additional cost to you, we earn a commission if you make a purchase. These recommendations are only for companies that we've used and have proven to enhance our sports travel experiences. To find out more about our affiliate partnerships, please read our Affiliate Disclaimer.
The Particulars
Home Teams
Winnipeg Jets
Address
300 Portage Ave.
Winnipeg, MB R3C 5S4
Year Opened
2004
Capacity
15,004
Upcoming Events
All times local
Cirque du Soleil : Corteo
Thursday, December 7, 2023
7:30 pm
Get tickets at Ticketmaster »

Cirque du Soleil : Corteo
Friday, December 8, 2023
7:30 pm
Get tickets at Ticketmaster »

Cirque du Soleil : Corteo
Saturday, December 9, 2023
3:00 pm
Get tickets at Ticketmaster »

Cirque du Soleil : Corteo
Saturday, December 9, 2023
7:00 pm
Get tickets at Ticketmaster »

Cirque du Soleil : Corteo
Sunday, December 10, 2023
1:00 pm
Get tickets at Ticketmaster »