Golden 1 Center
Our guide to Golden 1 Center in Sacramento, home arena of the Kings, includes information on events, tickets, parking, public transportation, nearby hotels and restaurants, seating and more. Read on to find out how to get the most out of your gameday experience.
* * *
It's easy to appreciate Sacramento's Golden 1 Center for what it is: a gleaming events arena and home to the beloved Sacramento Kings, in the heart of the downtown core, and just blocks from the California State Capitol, technologically advanced, fan friendly and full of seating and modern amenities.
But then you take into account what Sacramento went through to get to this point, and you realize how important the new arena is to the community and to Kings fans.
The city spent years trying to figure out how to replace the outdated Sleep Train Arena (previously known as Arco Arena), and twice came to the belief that the hometown Kings had one foot already out the door on its way to another market.
However, some grassroots intervention, a change in ownership and the support of the late former NBA commissioner David Stern kept the team around — so it's no wonder the city of Sacramento put Stern's name on the arena's address in recognition of his role in the Kings' saga.
Indeed, our first visit to the new palace came during the inaugural season. We were accompanied by a Sacramento native, who remarked as we walked in, "I'm still coming to grips with the fact that this building is actually here."
It's a viewpoint surely shared now by many Kings fans as they took in the amenities offered at Golden 1 Center, which is a neat arena to visit for Sacramento locals and visitors alike. Not only is Golden 1 Center in a terrific location downtown, close to great restaurants, nightlife and tourist attractions, but it offers great seating for a host of entertainment events such as major concerts in the Sacramento Valley region.
Despite a prolonged postseason drought — Sacramento has not reached the NBA playoffs since the 2005-06 season — the Kings continue to be the main attraction. These days, a young, exciting team has captured the city's attention, as well as a powerful light beam affixed to the top of Golden 1 Center that shines purple after Kings wins.
The "Light the Beam" rallying cry has become wildly popular around Sacramento, and it's certainly worth a visit to the city and to Golden 1 Center to see why.
Looking for Golden 1 Center event tickets? Search events on Ticketmaster.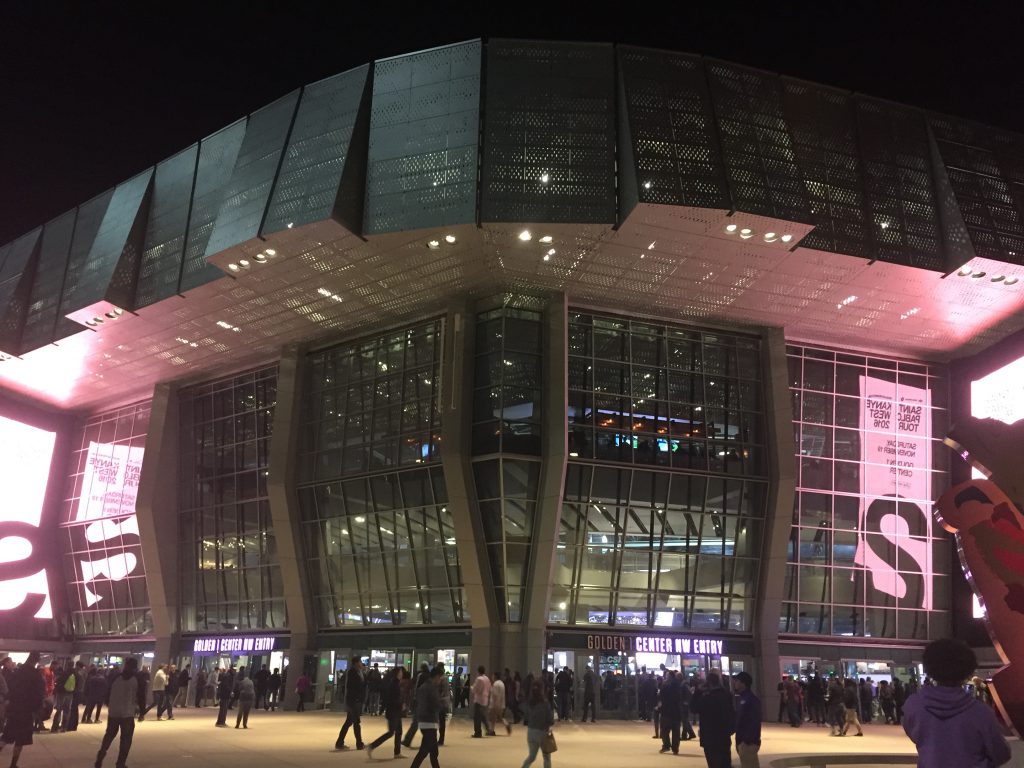 Getting to the arena
Golden 1 Center is the centerpiece of an ongoing effort by the city of Sacramento to rejuvenate its downtown area, which has some lively blocks bustling with restaurants, community events and nightlife and others that are in need of renovation.
The arena site itself is part of a former mall that had fallen on hard times. A few successful businesses, such as a Macy's and a 24 Hour Fitness, remain, joined by a redeveloped area that includes a hotel, apartments and new dining and nightlife options — all making for a lively atmosphere on days when there's an event going on at Golden 1 Center (more on that below).
Because of its location, the arena is easy to get to. Interstate 5, the main north-south artery through the city, runs a few blocks to the west — just exit on J Street and travel east to reach the building.
Sacramento's light rail, known as RT after its operating agency, Regional Transit, operates lines extending to outlying parts of the city, as well as suburbs such as Rancho Cordova and Folsom.
The closest stop to the arena is at 7th and K streets, just across the street, though you may need to use a different station depending on your direction of travel. Follow the link to view an RT light rail map.
Parking at Golden 1 Center
If you're driving to the game or another event at Golden 1 Center, your parking options are a little scattershot. You'll have to depend on a network of privately owned garages scattered throughout the surrounding area.
Golden 1 Center encourages purchasing parking passes in advance through the city's SacPark website. There are several large structures within a five-block radius of the arena.
Sacramento hotels near Golden 1 Center
• Kimpton Sawyer Hotel – 0.1 miles away
• Holiday Inn Sacramento Downtown-Arena – 0.2 miles away
• The Citizen Hotel, Autograph Collection – 0.3 miles away
Search for more Sacramento hotels on Booking.com.
Map of the surrounding area
Things to do around the arena
If you get the chance to walk around and explore, downtown Sacramento does have plenty to offer. It is largely true that the area is typically at its liveliest during business hours, as the tens of thousands of state government workers pour into the city, but one of the aims of the arena is to change all that.
As such, new restaurants and bars are opening up along the surrounding blocks, joining a handful of longtime establishments to provide hoops fans, concertgoers and the like with a number of pregame options.
Golden 1 Center sits on the footprint of a former mall that has been redeveloped somewhat into what is now known as Downtown Commons or "DOCO." A few vestiges remain, such as a movie theater, a gym and a Macy's department store, but the rest is new development spurred by the opening of the arena.
Immediately north of the arena is one of these new additions, which includes not only a few sports bar-type establishments (see the restaurant list below) but also an Urban Outfitters, if you want to upgrade your wardrobe as part of your night out.
For those willing to walk a little bit, try the 15th/16th Street corridor in Midtown, along which are several restaurants well-known to locals (Mikuni Sushi, Cafeteria 15L, Hot Italian Pizza and Burgers and Brew are a few of the spots worth mentioning).
Or, if you'd like to explore Sacramento's place in history as the epicenter of the mid-1800s Gold Rush, go past the arena and the remnants of the old mall and walk through the pedestrian tunnel underneath I-5 to Old Sacramento, home of several historical buildings as well as a few restaurants and bars. You can follow the link for a guide to Old Sacramento restaurants.
Sacramento restaurants near Golden 1 Center
• Punch Bowl Social Sacramento – Bar, 0.1 miles away
• Revival – Cajun/Creole, 0.1 miles away
• Polanco's Cantina – Mexican, 0.1 miles away
Search for more Sacramento restaurants on Tripadvisor.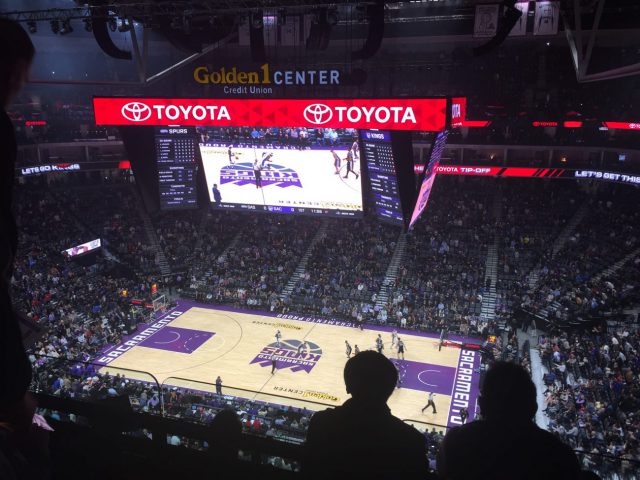 Watching a game at Golden 1 Center
Wedged into its surroundings, Golden 1 Center has only two entrances — via Stern Walk, along 7th Street, and at the corner of 5th and L streets. By far the more popular one, at least based on our visit, is the former, as it's closer to light-rail stops and foot traffic from downtown/midtown tends to naturally funnel into that area. It's also where the Kings team store and front office entrance is located.
Strangely, though, if you go in this way, you'll get your ticket scanned and then will be made to walk a quarter-lap around the arena's perimeter to what is essentially the main entrance, facing a large plaza with several brightly lit billboards and an interesting piece of public art.
Once you actually go inside Golden 1 Center, you'll enter an open lobby area and get a nice view of the seating bowl and the court. And the exterior façade has large windows that open for a fresh-air feel on warmer nights.
This type of configuration is becoming popular with newer arenas (see: Brooklyn's Barclays Center) and allows for natural gathering points, which Golden 1 Center takes advantage of by placing a large bar on the upper concourse for fans to congregate and watch the game from, if they so desire.
In fact, during the game we noticed the bar area full of patrons, while pockets of seats in the upper deck went conspicuously unoccupied. There's something to be said for intermingling with your fellow fans, alcoholic beverage in hand, and watching the game in a communal atmosphere, and here it was a popular option. So don't think you'll be confined to your seating area at a Golden 1 Center event.
If you do choose to sit down, you'll get a great view of the game, supplemented by the giant, curved-screen videoboard that hangs over the court. Golden 1 Center is optimally configured for basketball so it doesn't feel big, or high up if your seating area is in the uppermost rows.
During a break in the action, look up at the rafters for reminders of the Kings' franchise history, which extends far beyond its years in Sacramento, as well as a tribute banner for the old Arco Arena and another banner recognizing the city's only professional championship, won by the defunct Sacramento Monarchs of the WNBA.
Interested in a suite at Golden 1 Center? Buy suite tickets on SuiteHop.
Food and drink at Golden 1 Center
To get a glimpse of Sacramento's true pride and joy, check out your food options. Located near the fertile Central Valley, where just about any crop imaginable is grown, the city is big on supporting local restaurants that preach a farm-to-fork philosophy.
So if you've never visited Sacramento before, you likely won't recognize any of the restaurants that operate concession stands during Golden 1 Center events — and that's a good thing.
You can survey your options here, but check out the Cafe Bernardo (burgers/fries), Paragary's (pizza/Italian) or Centro (Mexican) stands for fare that's popular with locals (all three are owned by the same restaurant group). Those are just three of the many local restaurant choices offered by Golden 1 Center.
Golden 1 Center's beer list is also an all-star list of Northern California breweries. Shocktop, Auburn Alehouse, Sudwurk and Bike Dog are just some of the regional breweries that are available at the arena.
Original publish date: July 25, 2016
Most recent update: October 14, 2023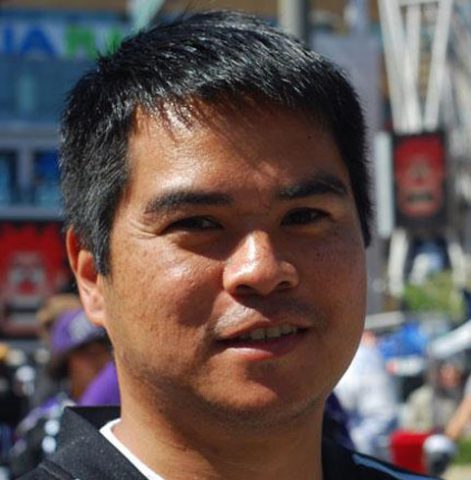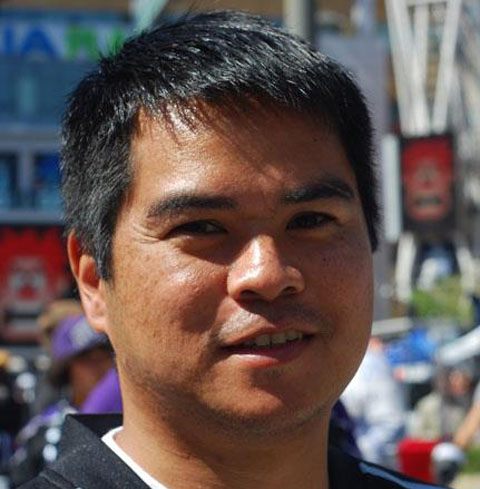 Edward de la Fuente | Itinerant Fan
I live for sports, and I love to travel. My biggest thrill is combining the two. I've been blogging about sports travel for more than a decade, and traveling for sports for twice as long.
About me | FAQ | Buy me a beer 🍺
Affiliate Disclosure
Please note that some of the links above are affiliate links, and at no additional cost to you, we earn a commission if you make a purchase. These recommendations are only for companies that we've used and have proven to enhance our sports travel experiences. To find out more about our affiliate partnerships, please read our Affiliate Disclaimer.
The Particulars
Home Teams
Sacramento Kings
Address
500 David J. Stern Walk
Sacramento, CA 95814
Year Opened
2016
Capacity
17,500
Upcoming Events
All times local
Trans-Siberian Orchestra - The Ghosts Of Christmas Eve
Friday, December 1, 2023
3:00 pm
Get tickets at Ticketmaster »

Trans-Siberian Orchestra - The Ghosts Of Christmas Eve
Friday, December 1, 2023
7:30 pm
Get tickets at Ticketmaster »

Sacramento Kings vs. Denver Nuggets
Saturday, December 2, 2023
7:00 pm
Get tickets at Ticketmaster »

Sacramento Kings vs. New Orleans Pelicans
Monday, December 4, 2023
7:00 pm
Get tickets at Ticketmaster »

V101.1 Holiday Jam 2023
Saturday, December 9, 2023
7:30 pm
Get tickets at Ticketmaster »