Spectrum Center
Our guide to Spectrum Center in Charlotte includes information on events, tickets, parking, public transportation, nearby hotels and restaurants, seating and more. Read on to find out how to get the most out of your gameday experience.
* * *
Basketball holds a special place in the hearts of North Carolinians. This is most evident in the Raleigh-Durham/Research Triangle area, where college hoops is king, but head south to Charlotte and you'll see that the pro hoops scene is alive and well at Spectrum Center, home of the Charlotte Hornets.
The hub of hoops in the Queen City is located in the center city area, where the Hornets' current home lies. The team, in its second iteration after the first version of the franchise relocated to New Orleans, has yet to experience any consistent success.
But it has benefited from star ownership and an up-and-coming team to make a handful of playoff appearances in recent years, which has kept the city enthusiastic about the franchise's future prospects.
Their arena, formerly known as Time Warner Cable Arena, is one of the more modern facilities in the NBA and provides a fine viewing experience whether you're there to cheer on the Hornets, the visitors or just to check out a night of basketball.
By the way, there's plenty of room at Spectrum Center for other events — especially college basketball. The arena is often used for conference tournaments and NCAA tournament preliminary-round games, and it was the site of the first 16-seed victory over a No. 1 seed in men's March Madness history.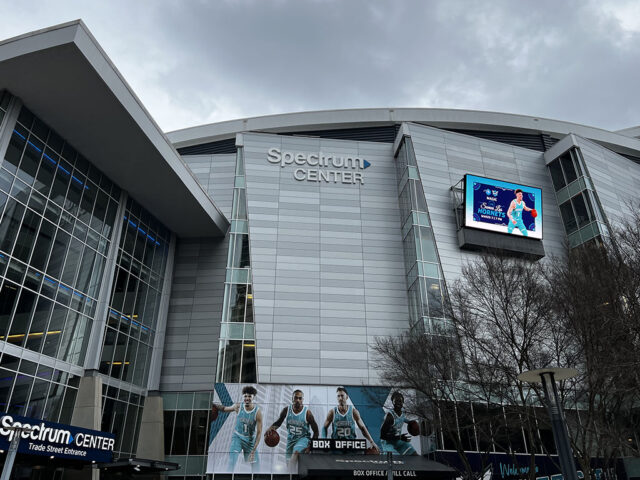 Getting to the arena
Spectrum Center is located within the core of uptown Charlotte, which in most cities would be referred to as "downtown" (talk to a few locals and you'll find the two terms tend to be used interchangeably). Whatever you choose to call it, the arena's central location means it's easily accessible by car, rail or foot.
Charlotte has a light-rail system, consisting of a single line known as the Blue Line, that begins in Uptown and runs toward points southwest. It has a stop directly in front of Spectrum Center called CTC/Arena.
From the same station, there is a free streetcar system known as CityLynx that can be used to reach the arena from points east and west of Uptown.
Across Trade Street, the Charlotte Transportation Center is a central bus depot for commuters. If you're traveling in from outside Uptown, you can explore traveling by bus using the CATS (Charlotte Area Transit System) network.
But realistically, if you're a visitor to the city and not staying in central Charlotte, you're likely taking a rideshare or driving to Spectrum Center. Charlotte's Uptown is surrounded by major highway routes; from Interstate 77, which runs west of the central city area, follow signs for Uptown and Trade Street, which leads directly to the arena.
Parking at Spectrum Center
For drivers, there are numerous surface lots and parking structures in the immediate vicinity of Spectrum Center, including across the street on three sides. Expect to pay $20 and up for the closest lots.
If you're hunting for bargains, try looking for parking to the west of the Spectrum Center area, as there are numerous options that support the area's office buildings as well as events at Bank of America Stadium and Truist Field (more on those below).
Looking for parking at Spectrum Center? Buy parking on SpotHero.
Charlotte hotels near Spectrum Center
If you're a visitor to Charlotte, most of Uptown's hotels are within walking distance of Spectrum Center. The closest is the Hyatt House right next door, but a number of brand-name hotels are within a few blocks, primarily to the north and west.
• Hyatt House Charlotte Center City – 0.1 miles away
• Residence Inn by Marriott Charlotte City Center – 0.1 miles away
• The Ritz-Carlton, Charlotte – 0.1 miles away
Search for more Charlotte hotels on Booking.com.
Map of the surrounding area
Things to do around the arena
Spectrum Center's location gives it a definite advantage over its predecessor, the Charlotte Coliseum, which was located in the city's outskirts. In the same vicinity as most of the Uptown hotels are the restaurants and bars that make up the nightlife scene, and it's a vibrant one that basketball fans can enjoy before and after games.
For nearby restaurants offering Southern cooking, check out Mert's Heart and Soul, Queen City Q or Rooster's Wood-Fired Kitchen, all within two blocks of the arena.
If you're interested in checking out the city's culture before the game, you can visit a number of nearby museums. For a glimpse into the history of a different sport with a Southern heritage, the NASCAR Hall of Fame is located a few blocks away, at the corner of Brevard Street and Martin Luther King Jr. Boulevard.
Several of Charlotte's top cultural sites worth visiting, including the Mint Museum, the Bechtler Museum of Modern Art and the Gantt Center for African-American Arts and Culture, are all clustered nearby as well.
And if the schedules line up, you may be able to see the rest of Charlotte's sports scene. Bank of America Stadium, home of the NFL's Carolina Panthers and Charlotte FC of MLS, and Truist Field, home of the Charlotte Knights of the Triple-A baseball International League, are both located on the other side of Uptown, about a mile or so west of Spectrum Center.
Charlotte restaurants near Spectrum Center

• Rooster's Wood Fired Kitchen – American, 0.2 miles away
• Mert's Heart & Soul – American, 0.2 miles away
• Blackfinn Ameripub – pub, 0.3 miles away
Search for more Charlotte restaurants on Tripadvisor.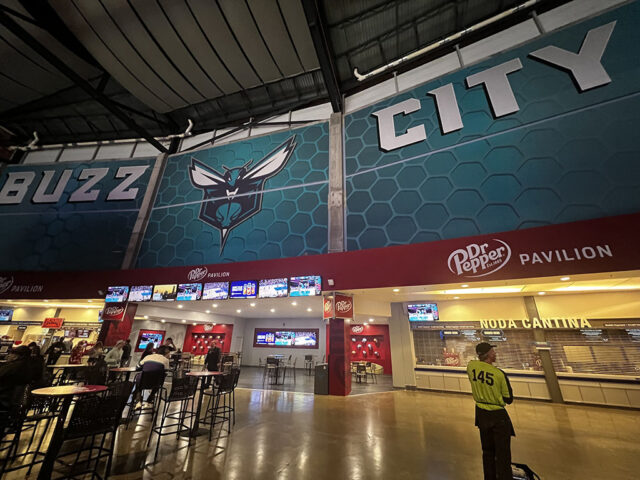 Watching a game at Spectrum Center
On Hornets game nights, Spectrum Center is known as "Buzz City" and the team's familiar teal color and hornet's nest imagery is pretty much everywhere within — including the structure that holds up the high-definition videoboard above center court. Viewed from center court, the side screens make the videoboard look like it has wings.
The majority of fans enter Spectrum Center via the gate at Trade Street adjacent to the light rail station. From street level, patrons can enter through the turnstiles and then ascend an escalator to the main concourse level, or they can take a staircase to the plaza, on the same level as the elevated light-rail station.  The Hornets' large team store is in this area, and the plaza allows for fans to gather outside prior to games.
There's an additional gate on Fifth Street, just a short walk around — if you're looking to avoid lines, it's worth walking over to check this gate out as it tends to be less busy.
Near the Trade Street entrance, on the main concourse, is an opening in the lower seating bowl where you can peek out onto Spectrum Center's event floor — though ushers will prevent you from getting too far in if you don't have the right tickets.
Similarly, the upper concourse has a large opening at Sections 216-218. This opening, dubbed by the Hornets as "The Nest," allows fans to buy a beer and hang out while still having a full view of the game.
The event experience at Spectrum Center has undergone improvements in recent years, with a number of renovations to the concourses, seating bowl and more. The enhancements included the installation of the new videoboard as well as digital ribbon boards.
Sadly, the videoboard replacement meant the elimination of one of the defining features from the arena's early years, the model of Charlotte's skyline that sat atop the old board.
But reminders of Spectrum Center's location are scattered throughout the concourse, including maps of North and South Carolina and art installations that represent the region's culture and history.
With a seating capacity of more than 19,000, Spectrum Center is among the larger arenas in the NBA, and it shows at times for fans sitting in the uppermost rows — the view can feel far away from those spots, as some upper-deck section stretch up to 24 rows high. Be aware of sections in the corners, where rows T through X can be really distant from the event floor.
Spectrum Center once hosted a minor-league hockey team, the Charlotte Checkers of the American Hockey League, but sight lines in the seating bowl, while optimal for basketball, proved to be subpar for hockey. So the team moved to a smaller arena east of Uptown several years back.
Interested in a suite at Spectrum Center? Buy suite tickets on SuiteHop.
Food and drink at Spectrum Center
The arena's food options have expanded in recent years, with items like short-rib sandwiches and veggie burgers being added to complement the usual fare. Chains such as Chick-fil-A and Domino's Pizza are present, too.
The Carolina Moonshine BBQ stands offer the classic regional dish, pulled pork, as well as BBQ chicken sandwiches. The BBQ nachos dish is an arena twist that incorporates Carolina cooking with classic stadium food.
As far as the craft beer scene, regional breweries Catawba and Triple C are represented at various stands, including the Trade Street Pour House Bar on the lower concourse level.
Original publish date: February 4, 2016
Most recent update: March 2, 2023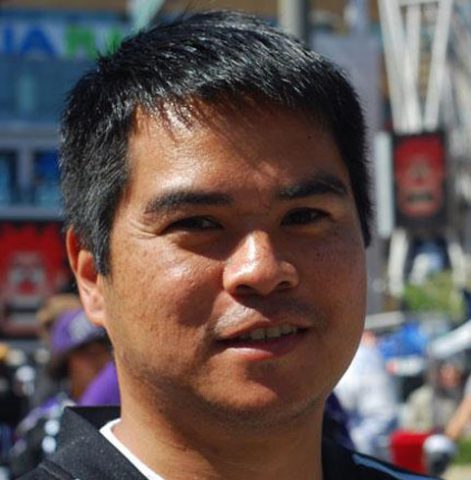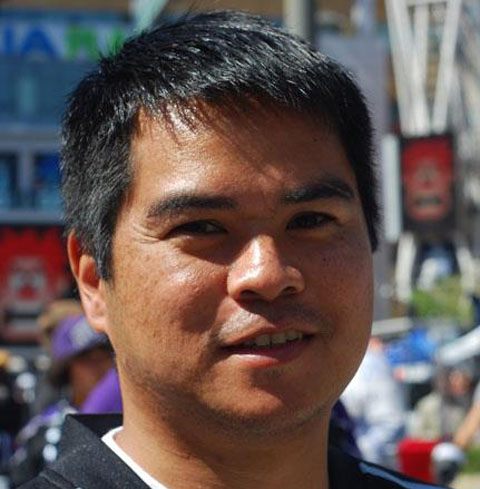 Edward de la Fuente | Itinerant Fan
I live for sports, and I love to travel. My biggest thrill is combining the two. I've been blogging about sports travel for more than a decade, and traveling for sports for twice as long.
About me | FAQ | Buy me a beer 🍺
Affiliate Disclosure
Please note that some of the links above are affiliate links, and at no additional cost to you, we earn a commission if you make a purchase. These recommendations are only for companies that we've used and have proven to enhance our sports travel experiences. To find out more about our affiliate partnerships, please read our Affiliate Disclaimer.
The Particulars
Home Teams
Charlotte Hornets
Address
333 E Trade St.
Charlotte, NC 28202
Year Opened
2005
Capacity
19,077
Upcoming Events
All times local
Old Dominion: No Bad Vibes Tour
Friday, September 29, 2023
7:30 pm
Get tickets at Ticketmaster »

Jonas Brothers: FIVE ALBUMS. ONE NIGHT.
Saturday, September 30, 2023
7:00 pm
Get tickets at Ticketmaster »

Purple And Teal Day @ The Hive
Saturday, October 7, 2023
1:00 pm
Get tickets at Ticketmaster »

Carin Leon EXPERIENCIA ÚLTIMA REUNIÓN UPGRADE (TICKET NOT INCLUDED)
Sunday, October 8, 2023
8:00 pm
Get tickets at Ticketmaster »

Carin Leon - Colmillo De Leche Tour
Sunday, October 8, 2023
8:00 pm
Get tickets at Ticketmaster »