American Family Field
Our guide to American Family Field in Milwaukee includes information on events, tickets, parking, public transportation, nearby hotels and restaurants, seating and more. Read on to find out how to get the most out of your gameday experience.
* * *
As big cities go, Milwaukee has a quaint charm to it, from its neighborhoods full of brick houses with chain-link fences to its laid-back downtown district that lacks the hustle and bustle seen in most other downtowns.
So it would stand to reason that Milwaukee's major-league ballpark would be a quaint, old-timey and cozy venue. But American Family Field, home of the Milwaukee Brewers, is far from that.
It is, in fact, a pretty audacious building considering its surroundings, with a fan-shaped retractable roof and huge glass windows throughout its facade.
Once you get inside, though, it really doesn't matter if the ballpark seems out of place for the city it's in. The Brewers have made it their own, and the fans come in droves regardless. Though when the home team is thriving, it makes for a pretty spectacular atmosphere.
American Family Field, as most baseball fans know, was known as Miller Park for the first 20 seasons of its existence before the name changed in January 2021. Though there's no denying that a beer company was the perfect naming sponsor for the home stadium of a team called the Brewers, it doesn't stop American Family Field from rockin' as usual when the home club is flourishing.
For more on visiting Milwaukee, check out our Milwaukee sports travel guide.
Getting to the ballpark
American Family Field might blend in more with its surroundings if it were situated downtown, but it lies a few miles west, past downtown and the busy district surrounding Marquette University. So, looking west from downtown, the ballpark dominates the landscape, sitting alongside Interstate 94.
Indeed, as you get closer you'll see, depending on your route in, a few neighborhoods nearby, and you can't help but wonder whether those people just walk to the ballpark or stay huddled inside, waiting for the pregame and postgame traffic streaming by to just die down.
Most fans just drive to American Family Field and park there, and many have a good reason for that, which we'll reveal later. But if you don't have a car — and if you're visiting Milwaukee and staying in a downtown hotel, you probably don't — there are a couple alternatives to getting to American Family Field.
It is possible to get to American Family Field from downtown via public transportation. A bus line on the Milwaukee County Transit System (MCTS) called the Gold Line runs west along Wisconsin Avenue; get off at 45th Street, then walk southward to Blue Mound Road and then Yount Drive; the path from bus stop to stadium is about 2/3 of a mile.
The Gold Line does run late into the night, if you plan to use it to get back downtown after the game. The standard bus fare of $2.25 per ride applies.
MCTS once had a dedicated bus line to American Family Field, known as the Brewers Line, but it was discontinued in 2022.
Or, you can find a restaurant or bar that offers a free shuttle to the game, and there are a few of them. They all drop off patrons just steps from the ballpark's main entrance — not far from where the bus drop-off is. If you're staying in a hotel outside downtown Milwaukee or otherwise coming to American Family Field from a suburban starting point, this is a method worth considering.
Parking at American Family Field
American Family Field is surrounded by several large parking lots, many of which are named after past Brewers or Milwaukee baseball greats like Paul Molitor, Warren Spahn and Eddie Mathews.
Parking rates begin at $15 for general parking — though you can save $3 by purchasing your parking pass in advance — and rise to $20 for weekend games, Opening Day and games against the Cubs, for which many visiting fans make the 80-mile trek north from Chicago.
Follow the link to purchase advance parking permits for Brewers games at American Family Field.
Milwaukee hotels near American Family Field
• Fairfield Inn & Suites by Marriott Milwaukee West – 0.6 miles away
• Best Western Plus Milwaukee West – 0.9 miles away
• Village Inn – 1.2 miles away
Search for more Milwaukee hotels on Booking.com.
Map of the surrounding area
Things to do around the ballpark
As previously mentioned, American Family Field is not downtown, and thus there isn't much around in the way of restaurants, bars or hotels.
Your best bet for pregame entertainment, food or drink is to hang out downtown or, even better, at one of those restaurants/bars that provides a free shuttle so that you can party and then not have to worry about driving yourself to the ballpark afterward.
The die-hards get around the lack of surroundings the best way possible: tailgating. It's not really something that's associated with baseball, and there are only a handful of stadiums around the majors where you'll see consistent tailgating before games.
But it's a tradition in Milwaukee, too (does any state do tailgating better than the state of Wisconsin?), and even for midweek games it's not uncommon to see folks in the American Family Field parking lot tailgating an hour and a half before first pitch. We're talking about hanging out on lawn chairs, grilling brats, throwing baseballs around, the whole nine yards.
So if you know a local, or aren't shy about sidling up to a party and introducing yourself, you can get your tailgate on before a Brewers game.
Milwaukee/West Allis restaurants near American Family Field
• Story Hill BKC – American, 0.6 miles away
• Mad Rooster Cafe – American, 0.9 miles away
• Kegel's Inn – German, 1.0 miles away
Search for more Milwaukee restaurants on Tripadvisor.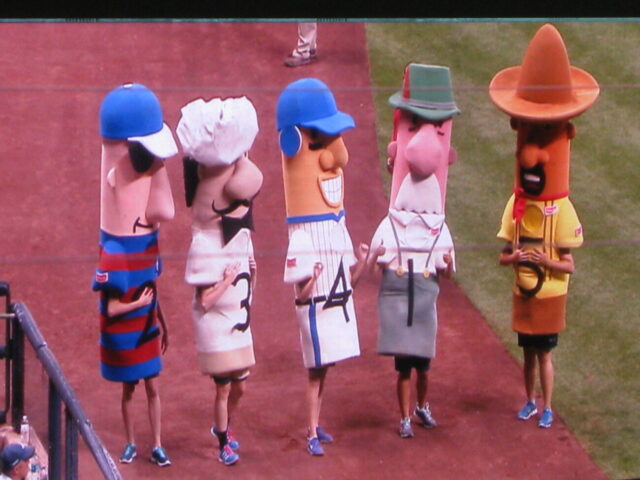 Watching a game at American Family Field
American Family Field is a big ballpark, as evidenced by a pretty sizable structure and a large seating bowl. So there's a lot to see, starting outside the home-plate gate.
There are several statues, from Milwaukee greats Robin Yount and Hank Aaron to legendary announcer Bob Uecker to a monument to three workers who were killed in an accident during the ballpark's construction. There's also a Little League field nearby called Helfaer Field, built on the footprint of the old County Stadium.
For my most recent visit, my seat was in Section 422, on the upper deck right behind home plate. Looking at the seating chart, those should be prime seats for the price, but what most American Family Field seating charts don't tell you is that there are two very wide pillars in that area (Sections 421-423), and depending on your exact seat they could block views of semi-important things such as, oh, home plate or the mound.
Look up and you'll see the pillars are very necessary, as they support the fan-shaped retractable roof right at its joint. It's something to keep in mind as you plan your American Family Field visit, if you wish to find seating in the upper deck behind home plate.
The seats at the very top of these sections are known as the Uecker seats and if you sit there (the Brewers sell those seats for $1), you'll be kept company by a statue of Uecker –though it's typically guarded by a stern-looking usher who won't let you take pictures while the play is in progress.
It pays to be observant during a Brewers game, so stay in your seating area as much as you can lest you miss all the fun at American Family Field. First, there's the famous sausage race — do NOT plan on leaving your seat once the top of the sixth inning starts lest you miss it — it starts and ends pretty quickly.
And whenever the Brewers hit a home run, look to left-center field to catch the team mascot, Bernie Brewer, sliding down his slide in left field, with the words "Get Up! Get Up! Get Outta Here! Gone!" — Uecker's home run call — lighting up above as he does so.
By the way, if Bernie's slide looks fun to you, you can pay to ride it a few times before any Brewers home game. It's not cheap, and you have to be part of a group, but it makes for a great photo opportunity.
Food and drink at American Family Field
Food-wise, Wisconsin is known for sausages and beer, and you can find those in abundance at American Family Field. In Wisconsin it's hard not to automatically think bratwurst, and those are available at pretty much every other stand in the park.
But you can also find hot dogs, Polish sausages, Italian sausages and chorizo (yes, the five sausages represented in the famous sausage race) at different spots around the park — no matter where you're sitting, a stand is likely to be nearby.
And if you get a bratwurst or another sausage, the experience wouldn't be complete if you didn't add some "Secret Stadium Sauce," which has been a staple of Brewers concessions since the County Stadium days. It looks like ketchup and tastes a little like barbecue sauce, but judge for yourself.
Look also for Wisconsin staples such as fried cheese curds and Leinenkugel beer (if your beer taste runs toward the less sophisticated, or less expensive, Miller is also available).
Original publish date: February 4, 2016
Most recent update: March 10, 2023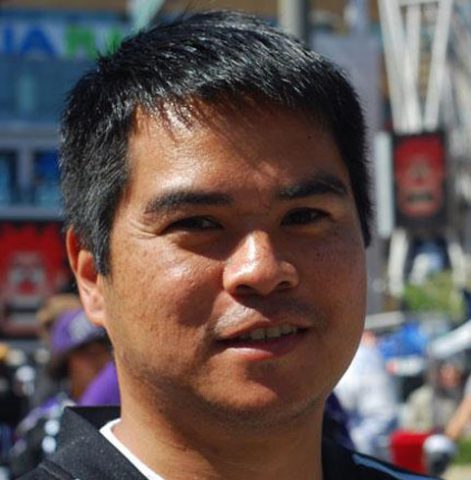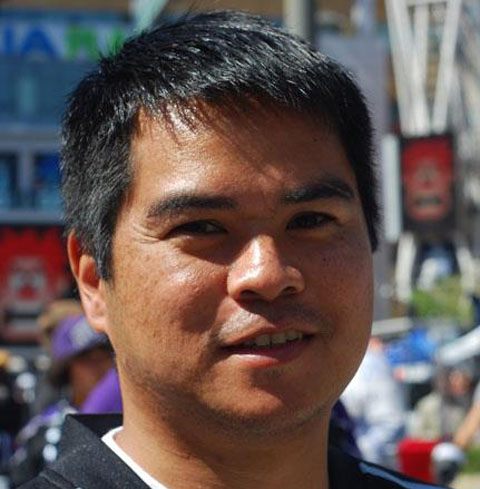 Edward de la Fuente | Itinerant Fan
I live for sports, and I love to travel. My biggest thrill is combining the two. I've been blogging about sports travel for more than a decade, and traveling for sports for twice as long.
About me | FAQ | Buy me a beer 🍺
Affiliate Disclosure
Please note that some of the links above are affiliate links, and at no additional cost to you, we earn a commission if you make a purchase. These recommendations are only for companies that we've used and have proven to enhance our sports travel experiences. To find out more about our affiliate partnerships, please read our Affiliate Disclaimer.
The Particulars
Home Teams
Milwaukee Brewers
Address
1 Brewers Way
Milwaukee, WI 53214
Year Opened
2001
Capacity
41,900
Upcoming Events
All times local
Milwaukee Brewers vs. Chicago Cubs
Saturday, September 30, 2023
6:10 pm
Get tickets at Ticketmaster »

Milwaukee Brewers vs. Chicago Cubs
Sunday, October 1, 2023
2:10 pm
Get tickets at Ticketmaster »

NL Wild Card: TBD at Milwaukee Brewers Home Game 1
Tuesday, October 3, 2023
12:00 am
Get tickets at Ticketmaster »

NL Wild Card: TBD at Milwaukee Brewers Home Game 2
Wednesday, October 4, 2023
12:00 am
Get tickets at Ticketmaster »

NL Wild Card: TBD at Milwaukee Brewers Home Game 3 (If Necessary)
Thursday, October 5, 2023
12:00 am
Get tickets at Ticketmaster »