TIAA Bank Field
Our guide to TIAA Bank Field in Jacksonville, Florida, includes information on events, tickets, parking, public transportation, nearby hotels and restaurants, seating and more. Read on to find out how to get the most out of your gameday experience.
* * *
In the context of its viability as an NFL market, Jacksonville is saddled with the "small-market" label and its team, the Jaguars, is often mentioned as a candidate for future relocation.
But that hardly means Jacksonville and the Jaguars' home, TIAA Bank Field, isn't worth visiting.
It didn't help matters that the Jaguars, after the heyday of their early years when they twice reached the AFC championship game, fell on hard times for a decade, but they finally emerged in 2017 with another run to the conference title game, energizing the fan base.
The "River City" is actually the largest city in Florida by population, with more than double the number of residents as Miami and Tampa (that's helped largely by the fact that it's the largest city in the continental U.S. by area) and holds its own with its in-state rivals in tourism, in part because of its popularity among golfers.
TIAA Bank Field, renamed from EverBank Field in 2018,  has gone through its share of recent renovations to improve the fan experience, and in addition to the Jaguars hosts the annual Florida-Georgia rivalry game in college football as well as the TaxSlayer Gator Bowl. So when it's football season, downtown Jacksonville is the place to be.
Top photo credit: NEFLO PHOTO / Shutterstock.com
Getting to the stadium
TIAA Bank Field is located on the eastern edge of downtown Jacksonville in what's known as the Stadium District, with the city's arena and minor-league ballpark as well as the Jaguars' practice facility in the area.
It's not a difficult area to reach by car, with two expressways running right by the stadium and the major highway, Interstate 95, right on the other side of the St. John's River as it winds its way through downtown.
Parking at TIAA Bank Field
TIAA Bank Field is surrounded by parking lots that are organized by letter; of these lots, only the ones farthest from the stadium are available for general parking. Parking passes can be purchased in advance and get cheaper for lots closer to the downtown core, though the walk to the stadium from there can be a mile and a half or more.
If you're parking in a downtown lot, or if you're a visitor to Jacksonville and staying in a downtown hotel, there is an alternative to hoofing it to TIAA Bank Field in the form of a shuttle service run by the Jacksonville Transportation Authority, called the Gameday Xpress.
Round-trip fare cost $8 and picks up from two downtown locations (it also stops in three suburban locations; the fare is $13 if you embark from one of these points).
Looking for parking at TIAA Bank Field? Buy parking on SpotHero.
Jacksonville hotels near TIAA Bank Field
• Hyatt Regency Jacksonville Riverfront – 1.1 miles away
• DoubleTree by Hilton Jacksonville Riverfront – 1.3 miles away
• Omni Jacksonville – 1.5 miles away
Search for more Jacksonville hotels on Booking.com.
Map of the surrounding area
Things to do around the stadium
The sea of parking lots around TIAA Bank Field means the tailgating scene is usually good, as no self-respecting football game in the Deep South would be missing a strong tailgating scene.
If you're looking to tailgate before the game but don't have access to a permit for one of the premium lots, check out Tailgaters Parking, which operates lots east of the venue.
Aside from tailgating, there's a smattering of small bars and restaurants within walking distance of the stadium.
Otherwise, your best bet is to look downtown for a greater selection of establishments, the only negative being, of course, that you'll have to walk a fairly long way or take the shuttle to the game afterward. The same goes for if you are staying in a downtown hotel and heading to the game.
Jacksonville restaurants near TIAA Bank Field
• Jacksonville Sports Tavern – pub, 0.3 miles away
• Olio – cafe, 0.9 miles away
• BB's Restaurant + Bar – American, 1.1 miles away
Search for more Jacksonville restaurants on Tripadvisor.
Watching a game at TIAA Bank Field
Once inside TIAA Bank Field, you'll find a pretty big stadium, made more so by the depth of the lower bowl, which is comprised of two ring sections of seating (the venue has a second deck along both sidelines). In between decks, you can find the "Pride of the Jaguars" ring of honor, commemorating important figures in franchise history.
The Florida-Georgia game nearly always sells out, but for Jacksonville Jaguars games the big stadium has proven to be a disadvantage — the team resorted to tarping off seating sections of TIAA Bank Field to reduce capacity in an attempt to avoid TV blackouts before the NFL lifted that rule in 2015.
Still, the Jaguars have been proactive about taking measures to improve the fan experience. The two most obvious new features were the installation of HD videoboards behind each end zone that, when built, were the longest in the world (each are 362 feet long, eclipsing the width of the field) and the construction of a party deck behind the north end zone that includes a pool and lounge areas.
The spa cabanas and party cabanas are sold the same way suites are, so you might need to know someone to get access to these areas, but they're certainly worth checking out if you have a chance.
TIAA Bank Field also has several sections around the venue with bar rail seating — basically, raised seats with a bar-height table in front of you. They're considered premium seating and largely available only as season-seat packages, and food and drink is inclusive, but if you're able to find a bar-rail seat on the secondary market, it's a worthwhile option for a more party-like way to watch the game.
Even without the unique features, TIAA Bank Field is a more-than-adequate football stadium, one that was deemed worthy enough to host a Super Bowl in the past. The Jaguars' down days means the atmosphere might not be as rollicking as many other NFL venues, but watching a game there remains a worthwhile experience.
Interested in a suite at TIAA Bank Field? Buy suite tickets on SuiteHop.
Food and drink at TIAA Bank Field
Concessions options are as varied as you'd expect for a large venue, with most of the usual options (burgers, hot dogs, BBQ) available. If you're looking for something local, sample the selections of beer from Bold City Brewery, based in Jacksonville.
Also, note that TIAA Bank Field policy allows outside food to be brought into the stadium, provided it is wrapped and stored inside a clear plastic bag.
Original publish date: February 4, 2016
Most recent update: May 11, 2023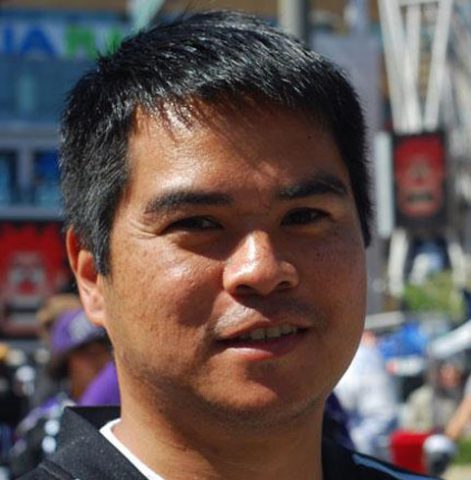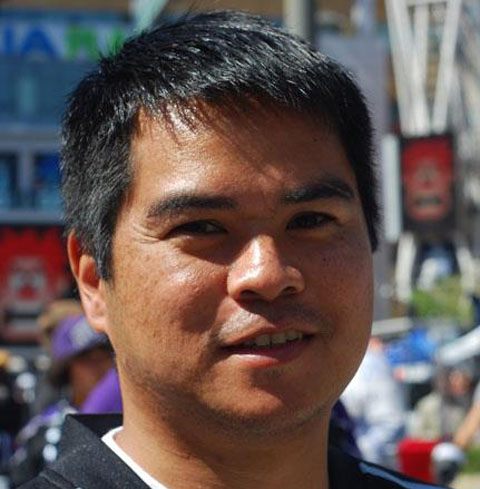 Edward de la Fuente | Itinerant Fan
I live for sports, and I love to travel. My biggest thrill is combining the two. I've been blogging about sports travel for more than a decade, and traveling for sports for twice as long.
About me | FAQ | Buy me a beer 🍺
Affiliate Disclosure
Please note that some of the links above are affiliate links, and at no additional cost to you, we earn a commission if you make a purchase. These recommendations are only for companies that we've used and have proven to enhance our sports travel experiences. To find out more about our affiliate partnerships, please read our Affiliate Disclaimer.
The Particulars
Home Teams
Jacksonville Jaguars
Address
1 TIAA Bank Field Drive
Jacksonville, FL 32202
Year Opened
1995
Capacity
67,246
Upcoming Events
All times local
Jacksonville Jaguars vs. Miami Dolphins
Saturday, August 26, 2023
7:00 pm
Get tickets at Ticketmaster »

Jacksonville Jaguars vs. Kansas City Chiefs
Sunday, September 17, 2023
1:00 pm
Get tickets at Ticketmaster »

Jacksonville Jaguars vs. Houston Texans
Sunday, September 24, 2023
1:00 pm
Get tickets at Ticketmaster »

Jacksonville Jaguars vs. Indianapolis Colts
Sunday, October 15, 2023
1:00 pm
Get tickets at Ticketmaster »

Jacksonville Jaguars vs. San Francisco 49ers
Sunday, November 12, 2023
1:00 pm
Get tickets at Ticketmaster »