Xcel Energy Center
Our guide to Xcel Energy Center includes information on events, tickets, parking, public transportation, nearby hotels and restaurants, seating and more. Read on to find out how to get the most out of your gameday experience.
* * *
In the "State of Hockey," where the game thrives from frozen ponds to remote barns, the brightest lights are reserved for the capital of St. Paul. That's where you'll find Xcel Energy Center, home of the NHL's Minnesota Wild since their expansion season of 2000-01.
More than helping facilitate the return of Minnesota's favorite sport after the North Stars left for Dallas in 1993, Xcel Energy Center also helped St. Paul establish its downtown area as an entertainment center in its own right, pulling it out of the shadow of neighboring Minneapolis.
Further helping St. Paul's status, infrastructure improvements over the years have made it easier for visitors staying in Minneapolis to access St. Paul, putting Minnesota Wild home games more readily in the reach of anyone planning a trip to the Twin Cities.
The Wild have done their part in recent years, icing a competitive team looking to break through in the annual race for the Stanley Cup.
For more on visiting St. Paul, check out our Minneapolis/St. Paul sports travel guide.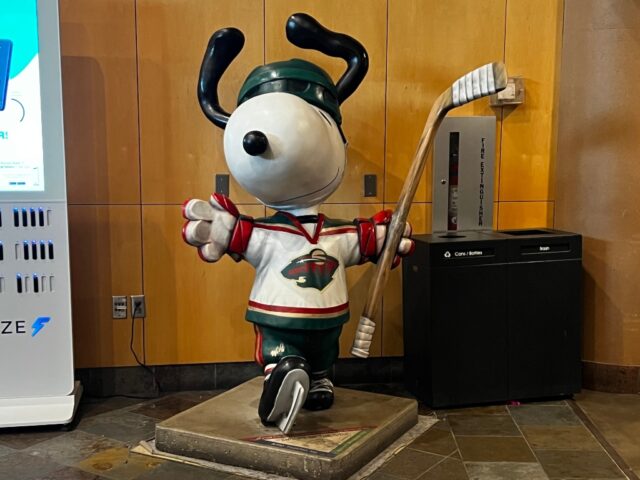 Getting to the arena
In the arena's early days, downtown St. Paul was only accessible via car and bus, limiting the options for visitors who were staying in downtown Minneapolis or generally anywhere that wasn't nearby.
That changed in 2014, when the region's transit authority, Metro Transit, opened the Green Line, which linked the two downtowns via a light rail line. It's a 45-minute ride if you travel the length of the line, and after disembarking at Central station (the second-to last eastbound stop). As of 2023, a one-way adult fare on Metro Transit was as low as $2 for non-peak times.
From the Central station, you'll still have to walk several blocks west to reach the arena — which could prove to be a challenge in the dead of winter. But, like many cold-weather cities, St. Paul has a network of connected, sheltered paths that make it possible to get to Xcel Energy Center without spending too much time outside. See a skyway map here.
For drivers, Minneapolis and St. Paul are linked by Interstate 94, which runs just north of downtown St. Paul as it links up with I-35E. Exit at Fifth Street or Kellogg Boulevard (depending on your direction of travel) and head south toward the arena from there. For more detailed driving directions, click here.
Parking at Xcel Energy Center
Because of the Xcel Energy Center's location in downtown St. Paul, next to the city's RiverCentre convention hall, parking is ample nearby.
There are two parking structures, also known as ramps, directly connected to Xcel Energy Center: The Kellogg Ramp is located under the RiverCentre, while the RiverCenter Ramp is across the street, with a pedestrian walkway leading to the arena.
Numerous other parking lots and structures stand within a few blocks of Xcel Energy Center, including several on Smith Avenue just west of the arena. Rates typically begin at $10 depending on the event and day.
St. Paul hotels near Xcel Energy Center
If your trip to Minnesota revolves around an event at Xcel Energy Center, consider staying in one of the many hotels in downtown St. Paul, most of which are within a comfortable walking distance of the arena.
• Holiday Inn St. Paul Downtown – 0.1 miles away
• Hampton Inn & Suites St. Paul Downtown – 0.1 miles away
• The Saint Paul Hotel – 0.3 miles away
Search for more St. Paul hotels on Booking.com.
Map of the surrounding area
Things to do around the arena
Because it tends to get overshadowed by its fellow Twin City — certainly by visitors, and oftentimes by locals as well — St. Paul is something of a hidden gem, with plenty to offer in terms of the dining and nightlife scene.
That certainly applies on Wild game nights at Xcel Energy Center, when there's no shortage of places for fans to hang out and fill their stomachs while waiting for puck drop.
For proximity as well as sports-fan atmosphere, it's hard to go wrong by strolling down Seventh Street just southwest of the arena, where a number of restaurants and bars await over a two-block stretch.
A couple of establishments even have hockey-themed names, such as Tom Reid's Hockey City Pub (owned by former North Stars defenseman Tom Reid) and Zamboni's Pizza. East of the arena, you'll find a greater selection of restaurants, though many cater to the workaday, state-employee crowd that floods the area during the day.
If you're staying in a downtown St. Paul hotel and looking for something to do during the day before your Xcel Energy Center event, the area has a few museums worth visiting, including the Science Museum of Minnesota and the Minnesota Museum of American Art.
Also, the Minnesota State Capitol is about a mile north of the arena, on the other side of I-94.
St. Paul restaurants near Xcel Energy Center
• Zamboni's Pizza – pizza, 0.1 miles away
• Eagle Street Grille – American, 0.1 miles away
• The Liffey – American, 0.1 miles away
Search for more St. Paul restaurants on Tripadvisor.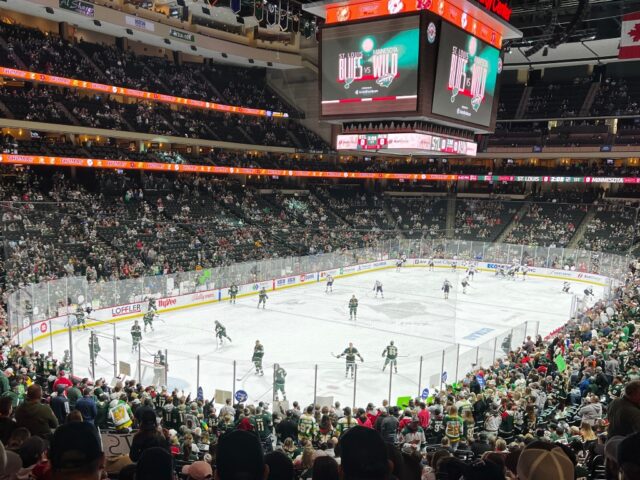 Watching a game at Xcel Energy Center
There are several entrances into Xcel Energy Center, including two on Seventh Street on the arena's west side. Fans who have parked in the RiverCentre Ramp can use a pedestrian walkway to cross Kellogg Boulevard and head straight in.
If you're walking in from the East, a long indoor hallway leads through the RiverCentre and into an entrance to the arena. You'll know it by the statue of one of Minnesota's most famous hockey figures, 1980 U.S. Olympic team coach Herb Brooks, which stands just outside the entrance and is one of the most popular photo ops for fans attending a Wild game.
None of the entrances to Xcel Energy Center are very large, so expect fairly long lines if you're trying to get in close to the start time of your event.
Befitting its location — and the fact that its main tenant is known as the Minnesota Wild — Xcel Energy Center takes on a log cabin feel, with wood paneling and images of trees just about everywhere you turn. Appropriately enough, the in-arena team store is called the Hockey Lodge and carries on this theme very well.
If it's your first visit, it's certainly worth it to take a spin around the main concourse, where you can see plenty of displays related to the Minnesota Wild and the region's previous NHL franchise, the Minnesota North Stars.
You'll also see quite a few exhibits honoring high school and junior hockey in the state of Minnesota, and even the comic strip "Peanuts" (its creator, Charles Schulz, was a native Minnesotan and huge hockey fan). Look out for several small statues of Peanuts characters wearing hockey gear located around the concourses.
Xcel Energy Center's seating bowl consists of four levels, including one for luxury suites, but while the upper deck can feel high, it also has sight lines that make you feel almost as if you're on top of the ice.
Xcel Energy Center unveiled a new HD overhead scoreboard in 2014, giving fans in the upper seating areas something else to look at if the action on the ice proved to be a little too far away.
The upper deck also has pillars in each corner, topped with platforms known as "crow's nests." Oftentimes the crowd's attention is diverted to one of these platforms — one of which houses the Wild's organist, another holding the horn that goes off when the home team scores.
Also note that Xcel Energy Center is one of those arenas where the upper concourse is above the seating deck, so fans walk down to their seats. There are a few spots on the concourse where you can stand while watching the game, but they're not plentiful and can get filled up quickly with fans milling about.
Food and drink at Xcel Energy Center
The concessions options at Xcel Energy Center maintain some of the stalwarts of Minnesota cuisine, such as German sausages and fried cheese curds. Fans coming in with a sweet tooth are in luck, because the arena has stands serving malts, cookie dough, mini donuts and gourmet ice cream.
There's a restaurant with bar-style seating on Xcel Energy Center's 100 level, the Michelob Golden Light Taphouse, which has happy hour specials until one hour before event time, as well as two sit-down restaurants on the club level.
Beer selection largely consists of Anheuser-Busch brands, but you can also find beers from Barrel Theory Brewing and Insight Brewing, both based in the Twin Cities. You can peruse the arena's beer menu at the two Minnesota Craft Beers stands on the 100-level concourse.
Original publish date: February 4, 2016
Most recent update: April 9, 2023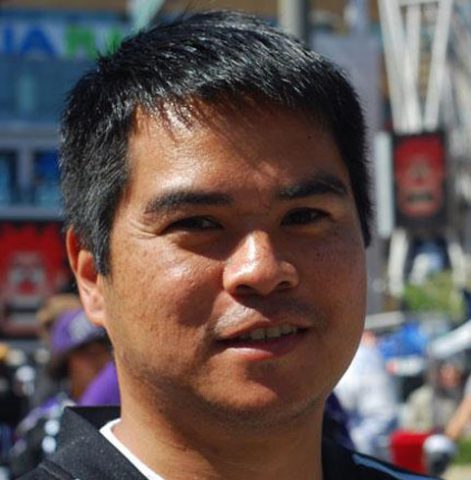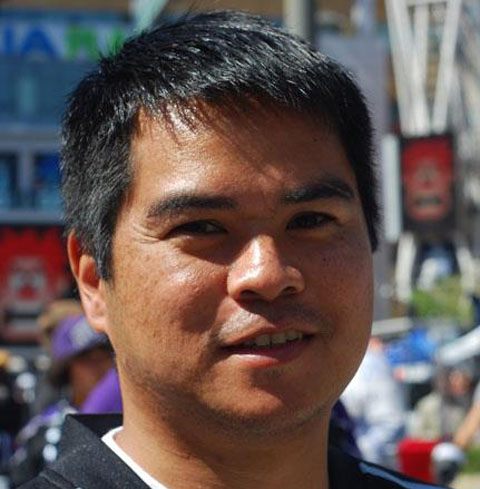 Edward de la Fuente | Itinerant Fan
I live for sports, and I love to travel. My biggest thrill is combining the two. I've been blogging about sports travel for more than a decade, and traveling for sports for twice as long.
About me | FAQ | Buy me a beer 🍺
Affiliate Disclosure
Please note that some of the links above are affiliate links, and at no additional cost to you, we earn a commission if you make a purchase. These recommendations are only for companies that we've used and have proven to enhance our sports travel experiences. To find out more about our affiliate partnerships, please read our Affiliate Disclaimer.
The Particulars
Home Teams
Minnesota Wild
Address
199 W. Kellogg Blvd.
St. Paul, MN 55102
Year Opened
2000
Capacity
17,954
Upcoming Events
All times local
Peter Gabriel: i/o - The Tour
Tuesday, October 3, 2023
8:00 pm
Get tickets at Ticketmaster »

Minnesota Wild Preseason
Saturday, October 7, 2023
5:00 pm
Get tickets at Ticketmaster »

Minnesota Wild vs. Florida Panthers
Thursday, October 12, 2023
7:00 pm
Get tickets at Ticketmaster »

University Of St Thomas Vs. University Of Minnesota Ice Hockey
Friday, October 13, 2023
4:00 pm
Get tickets at Ticketmaster »

Luke Bryan: Country On Tour 2023
Saturday, October 14, 2023
7:00 pm
Get tickets at Ticketmaster »