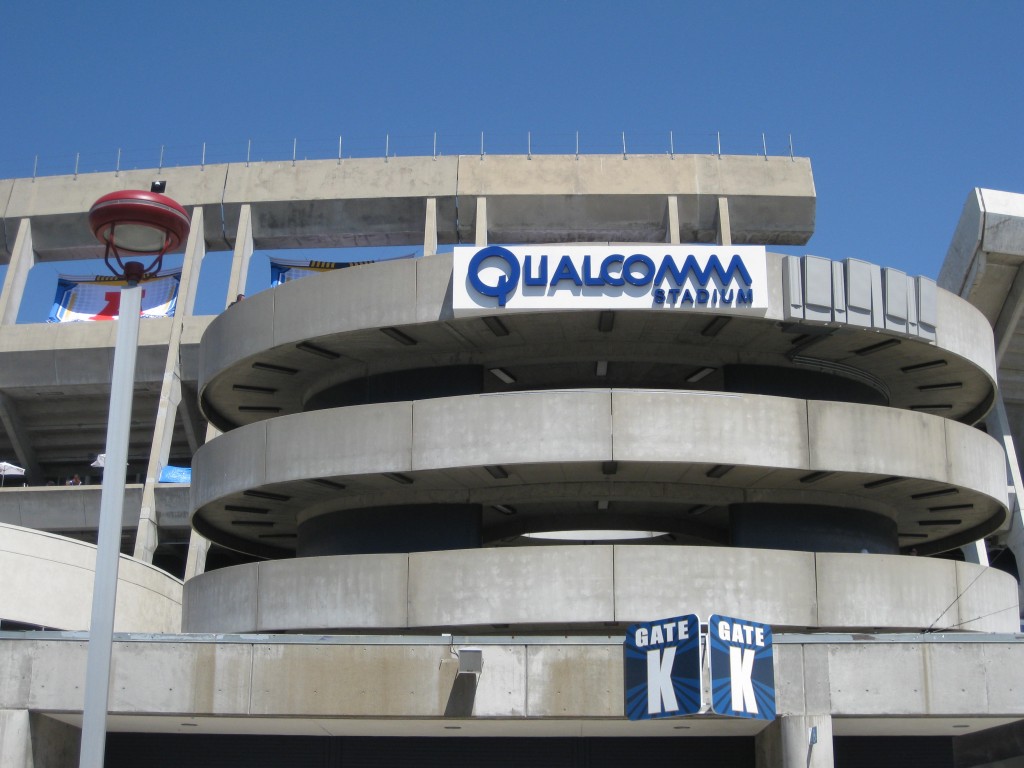 The first time I visited Jack Murphy Stadium — also known for some time during its history as Qualcomm Stadium — in San Diego, it wound up on the cover of Sports Illustrated.
Not due to anything I did, of course. I just happened to pick the right game.
In 1994, the San Diego Chargers had won their first five games heading into a divisional showdown with the Kansas City Chiefs.
I was a Chargers fan despite growing up in the Los Angeles area, in part because of the long, wide reach of San Diego sports-talk radio at the time and also because both L.A. teams were pretty bad and, as it turned out, on their way out of town.
I was in high school during the 1994 season but I had an older friend willing to entertain my desire to go down to San Diego for a game.
It just so happened that the game would gain national attention: The Chargers beat the Joe Montana-led Chiefs to improve to 6-0 and established themselves as legitimate contenders. Indeed, they would go on to the franchise's only Super Bowl appearance that season.
For me, a wide-eyed fan who was just beginning to explore going to stadiums more than 20 miles away from my home, the game was enlightening in that it introduced me to what it was like rooting for a team not from my city.
It also introduced me to Jack Murphy Stadium, which became a favorite place to visit over the better part of the next 20 years.
Now that the stadium has reached the end of the road — it is scheduled to be torn down over the next few months to make way for a new, smaller stadium for San Diego State's football program — I thought it would be appropriate to look back at the old lady and give it a proper sendoff.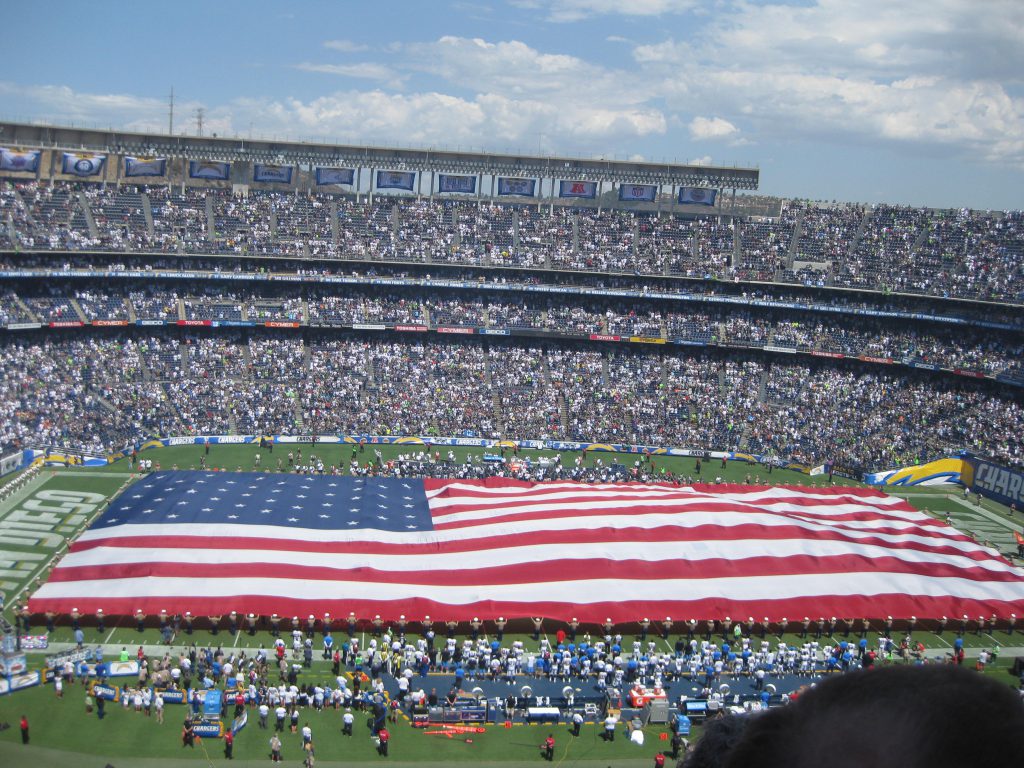 Watching a game at "The Murph"
You probably have to be a sports fan of a certain age to remember the stadium in San Diego's Mission Valley being called Jack Murphy Stadium. Originally known as San Diego Stadium, the stadium was renamed San Diego-Jack Murphy Stadium in 1981 after the death of the local sportswriter who was instrumental in getting the facility built.
Over the next two decades, "the Murph" would prove to be a rollicking — and busy — place. The Chargers' "Air Coryell" era excited fans, and then a decade later, the team would reach its only Super Bowl. The Padres got to the World Series in 1984.
The stadium was a hub for college football, too, with San Diego State and the Holiday Bowl.
In 1997, the name changed to Qualcomm Stadium, which is familiar to many younger fans. During the Qualcomm era, the Padres reached the World Series for the second time, the stadium hosted two of the three Super Bowls in its history, and the Chargers enjoyed a run of prominence in the first decade of the 2000s that saw stars like Drew Brees, LaDainian Tomlinson, Philip Rivers and Shawne Merriman don the blue-and-gold. 
Through my college years, I'd make it a point to take one trip down from Los Angeles every year — nearly always for Chargers games, but every once in a while I'd see the Padres, too, and even one San Diego State football game.
I saw mostly rough moments in that span, such as the entire Ryan Leaf era, a 1-15 season, and a Chargers-Raiders game in which the stands were probably split 75-25 in favor of the Silver and Black. But still, I kept coming.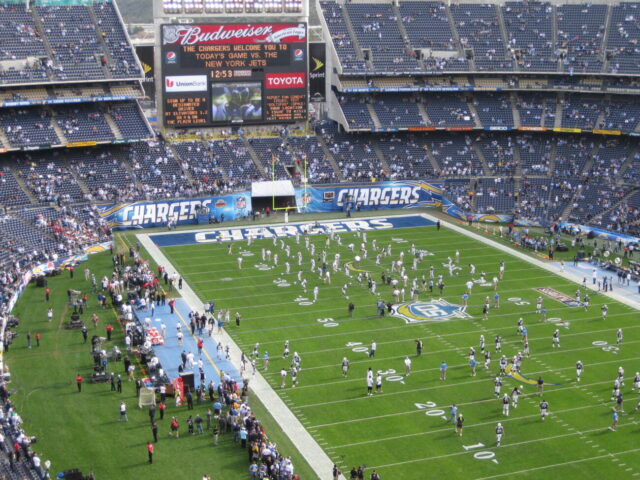 The final years as "the Q"
Times changed, of course, starting in the early 2000s. The Padres got their own ballpark, the sparkling, centrally located Petco Park. The Chargers started making plenty of noise about wanting a new stadium, exploring several options — and getting nowhere, largely because they were insisting on securing public funding for the project.
Meanwhile, I had moved away from California, then moved back. In January 2010 I watched my last Chargers playoff game at Qualcomm, and I had recently launched a blog in which I wrote about the experience. 
As was typical of my history as a Chargers fan, they ripped my heart out. They lost to the New York Jets in what turned out to be LaDainian Tomlinson's last game in San Diego.
Perhaps I had elevated my expectations too much, but that night was about the lowest sports had ever made me feel. Just ask Mrs. Fan, who had to sit with me for a long car ride home.
A few years later, I attended what turned out to be my last Qualcomm Stadium event: An early-season Chargers game against the Seahawks. I didn't yet have any reason to believe I might not be coming back, but I did take some time to take in the stadium, for all its flaws.
The circular ramps, the tiny upper concourse, the dingy tunnels and the decidedly non-HD videoboard were all part of the Qualcomm experience — but so was that cool Mission Valley breeze on a hot day. 
San Diego won, somewhat surprisingly, and afterward on the jam-packed trolley I wound up chatting with a Seattle fan. When he left the train, the last thing he said to me was, "Well, hope you guys get your stadium."
I guess you can say the Chargers did get it — they just had to move to L.A. for it.
One last goodbye
Last month, during a short visit to San Diego, I decided to drive by old Qualcomm. 
It hasn't been known as that for several years. The Chargers' departure coincided with the expiration of Qualcomm's naming rights deal, and the San Diego County Credit Union took over, changing the venue's name to SDCCU Stadium.
The stadium's regular event list had been whittled down to San Diego State games and the Holiday Bowl. Turns out, the final Holiday Bowl in the stadium involved my alma mater, USC, and I thought about making the trip but decided not to. (Good thing, because the Trojans got worked that night and I wouldn't have enjoyed myself much.)
Thinking that I'd at least be able to park and walk around the site for a short while, I made the familiar drive down Friars Road, only to come across fencing closing off all access.
As revealed in the video above, demolition has already begun — at least on the vast parking lot. The site is meant to become part parkland, part extension of San Diego State's campus a few miles to the east. On it will be a new stadium for the Aztecs and Holiday Bowl, currently slated to be known as Aztec Stadium. 
Over the next few months, the former Qualcomm Stadium/Jack Murphy Stadium will slowly be dismantled. I didn't get my one last chance to walk around, but it was nice to see the place one last time, even if it was from a distance. 
After all, stadiums come and go, and I'm sure I will continue to visit San Diego regularly. But I'll always think fondly of Mission Valley well after the Q, or the Murph, or whatever you want to call it, is gone.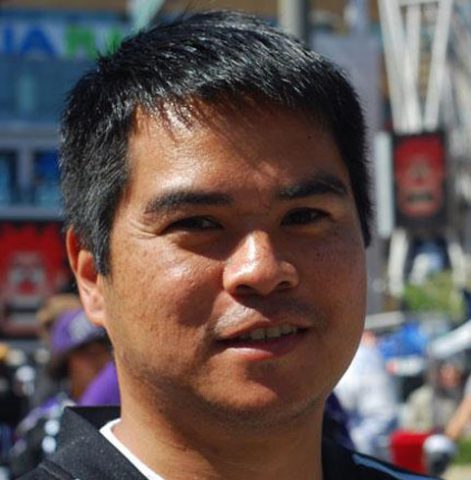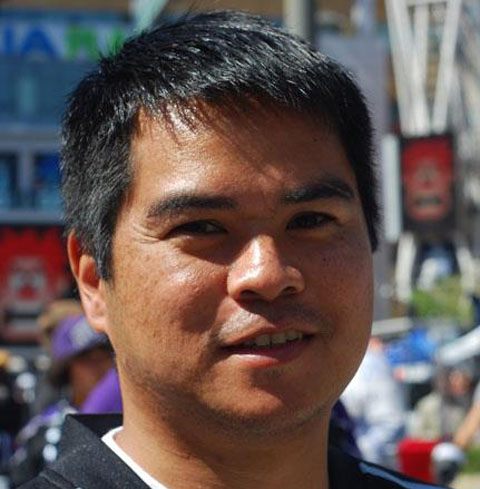 Edward de la Fuente | Itinerant Fan
I live for sports, and I love to travel. My biggest thrill is combining the two. I've been blogging about sports travel for more than a decade, and traveling for sports for twice as long.
About me | FAQ | Buy me a beer 🍺
Affiliate Disclosure
Please note that some of the links above are affiliate links, and at no additional cost to you, we earn a commission if you make a purchase. These recommendations are only for companies that we've used and have proven to enhance our sports travel experiences. To find out more about our affiliate partnerships, please read our Affiliate Disclaimer.