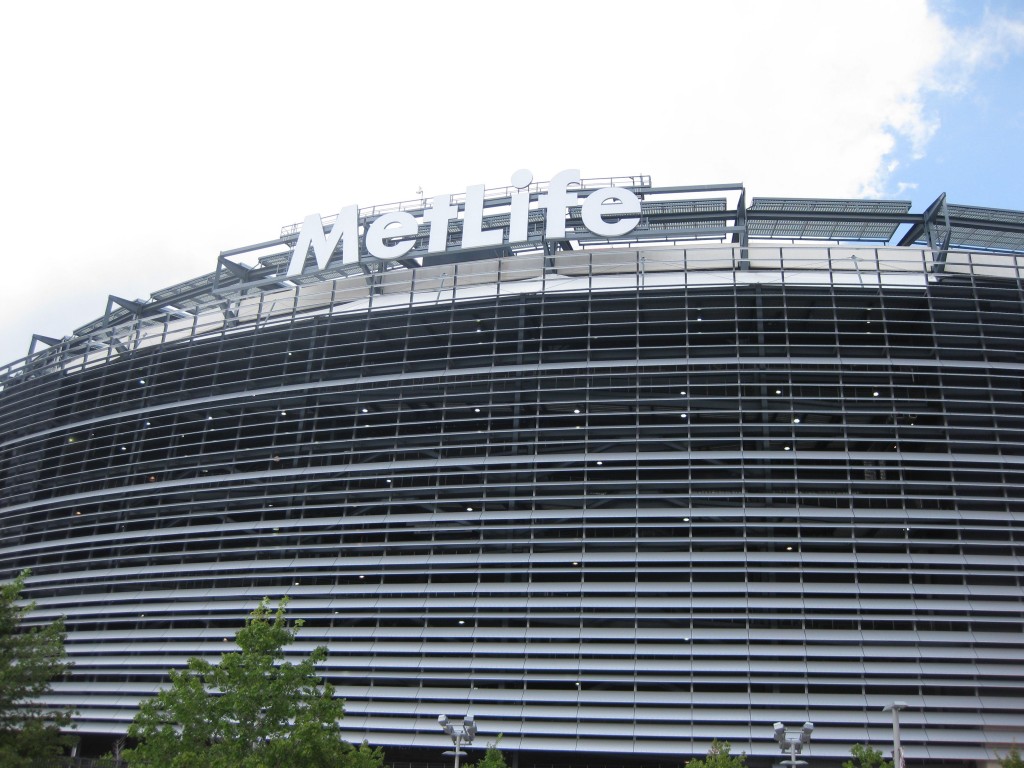 With one FIFA men's World Cup at an end, the attention now turns to the next cycle, almost four years from now. Of course, the 2026 World Cup is a special one in our eyes because it's in our backyard, with host sites across the United States, Canada and Mexico.
Yes, it's a long time to wait (unless you're getting your fix by going to Australia and New Zealand next summer for the women's World Cup). But since soccer's showcase event is still fresh on our minds, it sure feels like now is a good time to take a look at what the experience will be like for fans looking to attend matches.
Sites for the 2026 World Cup will be spread out throughout the three host countries, with 11 stadiums in the U.S., three in Mexico and two in Canada. That means fans will need to plan travel carefully as they go from site to site, or if they're looking to follow their team around.
The good news for American fans is this: If you're a fan of the NFL, MLS or soccer in general, you should be fairly familiar with all of the stadiums in use for 2026.
The bad news, at least if you're into nostalgia: None of the sites used for the 1994 World Cup in the United States — including the Rose Bowl, which hosted the final — will be in use for the 2026 version.
Here's a glance at each stadium site for the 2026 World Cup.
2026 World Cup sites in the United States
MetLife Stadium, East Rutherford, N.J.
While it hasn't been officially announced which site will host the 2026 World Cup final, it's widely believed that MetLife Stadium will be the choice.
The home of the New York Giants and Jets is no stranger to large-scale soccer events. It has hosted numerous international friendlies, International Championship Cup games between major European clubs and the 2016 Copa América Centenario (which was held in the United States despite its association with the South American CONMEBOL).
MetLife Stadium is also notable for having hosted Super Bowl XLVIII in 2014, the first Super Bowl in an outdoor, cold-weather site.
While it serves as the stadium for New York's NFL teams, it's located across the Hudson River in New Jersey. And though it's about six miles from Manhattan, getting from one to the other on an event day typically requires a slog through traffic or a ride on a special-event NJ Transit train.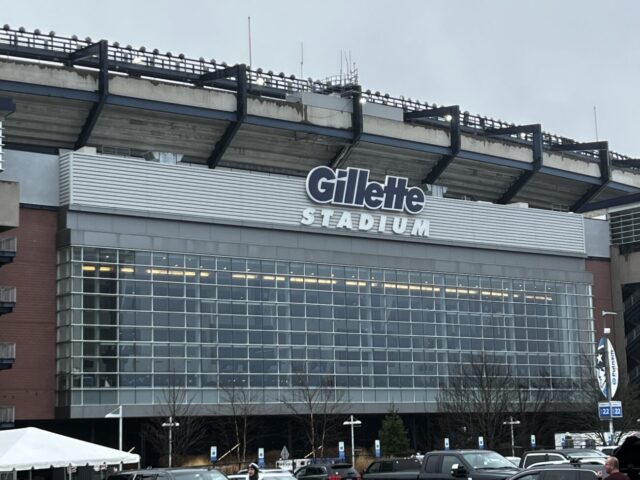 Gillette Stadium, Foxborough, Mass.
Gillette Stadium is best known as the home of the NFL's New England Patriots, but it gets plenty of soccer reps as the stadium for the New England Revolution of MLS.
It also held matches for the 2003 Women's World Cup hosted by the United States, as well as numerous CONCACAF Gold Cup tournament matches and international friendlies.
Gillette Stadium is not located in Boston proper but in the town of Foxborough, some 30 miles to the south. While the regional transit authority does provide train service to Patriots games, the vast majority of fans who attend events there must get there by car.
Lincoln Financial Field, Philadelphia
The Philadelphia Eagles' Lincoln Financial Field has held several notable soccer events, including the final of the 2015 CONCACAF Gold Cup between Mexico and Jamaica (won by Mexico 3-1).
Though they have their own stadium about 10 miles away, the Philadelphia Union of MLS have played several matches over the years at the Linc, including their first two home games in their inaugural season of 2010.
Lincoln Financial Field is part of Philadelphia's Sports Complex that includes the venues for the city's other "Big Four" teams: Citizens Bank Park (MLB's Phillies) and Wells Fargo Center (NBA's 76ers and NHL's Flyers).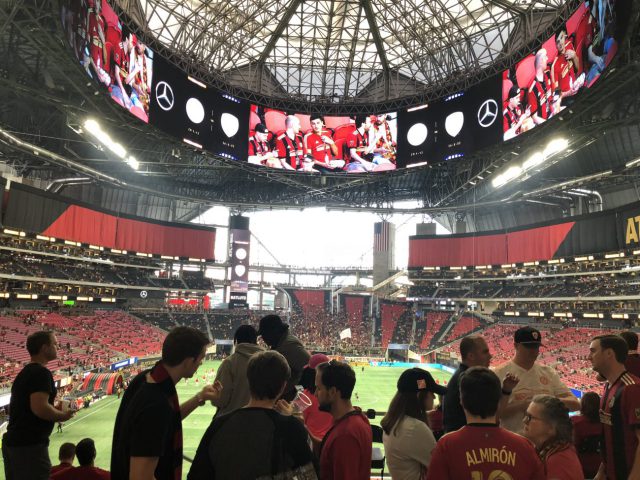 Mercedes-Benz Stadium, Atlanta
The flashy home of the Atlanta Falcons, Mercedes-Benz Stadium is well-known in soccer circles too because it is also the flashy home of Atlanta United FC of MLS. Despite the club having been in existence only since 2017, United already has an MLS Cup to its name and has built one of the league's most boisterous fan bases.
The stadium has also hosted three international friendlies, all involving Mexico — the most recent one coming in the summer of 2022.
Beyond that, Mercedes-Benz Stadium has also hosted a Super Bowl and a College Football Playoff national championship game, and would have had a Final Four in 2020 if not for the pandemic.
This is also the first stadium mentioned on this list to be located adjacent to the central area of the city in which it's located. Downtown Atlanta and its many cultural offerings are within an easy walk of Mercedes-Benz Stadium, making it easy on fans visiting town for large-scale sporting events. The 2026 World Cup should be no different for this site.
Hard Rock Stadium, Miami Gardens, Fla.
Open since 1988, Hard Rock Stadium has hosted about as many big events as it has had names in its history. It has been home to six Super Bowls, three college football championship games, and has served as the host of the Orange Bowl since 1996.
And yes, it is a frequent home to international soccer matches, particularly ones involving Caribbean or South American teams, owing to its location as the gateway to the U.S. from many of those countries. Brazil, Colombia, Chile and Honduras are just some of the countries whose teams have played multiple matches in Miami.
The soccer community in South Florida only promises to grow in the coming years, what with David Beckham owning the local MLS team, Inter Miami, and rumors persisting of Lionel Messi coming to play there.
Hard Rock Stadium is not in Miami itself, but in an adjacent community known as Miami Gardens, some 15 miles north of downtown. The spectating experience there was improved immensely thanks to a 2015 renovation that included the addition of a canopy to shield most of the seating bowl from the South Florida sun.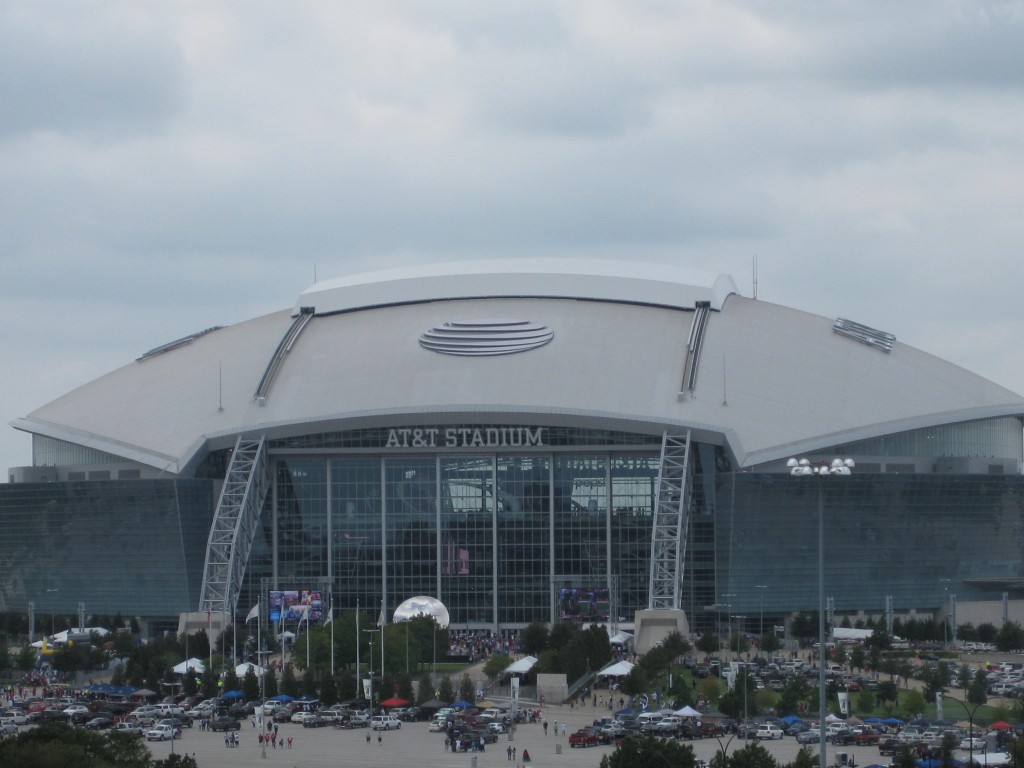 AT&T Stadium, Arlington, Texas
For many years, AT&T Stadium set the standard for behemoth NFL stadiums thanks to its sheer size, as well as the large videoboard hanging over the playing surface — the first of its kind.
Other stadiums have come along and surpassed it in terms of innovation and sleekness, but the home of the Dallas Cowboys continues to impress. Expect it to play a big role in the 2026 World Cup as one of the event's featured sites.
AT&T Stadium has a Super Bowl, a CFP championship game, a Final Four and even an NBA All-Star Game under its belt, and soccer is no stranger either. The venue has hosted CONCACAF Gold Cup matches on five separate occasions, as well as several international friendlies.
The city of Arlington, where AT&T Stadium is located, is located about midway between Dallas and Fort Worth and is known as the region's sports hub because of the stadium as well as the local ballpark, Globe Life Field, home of the Texas Rangers.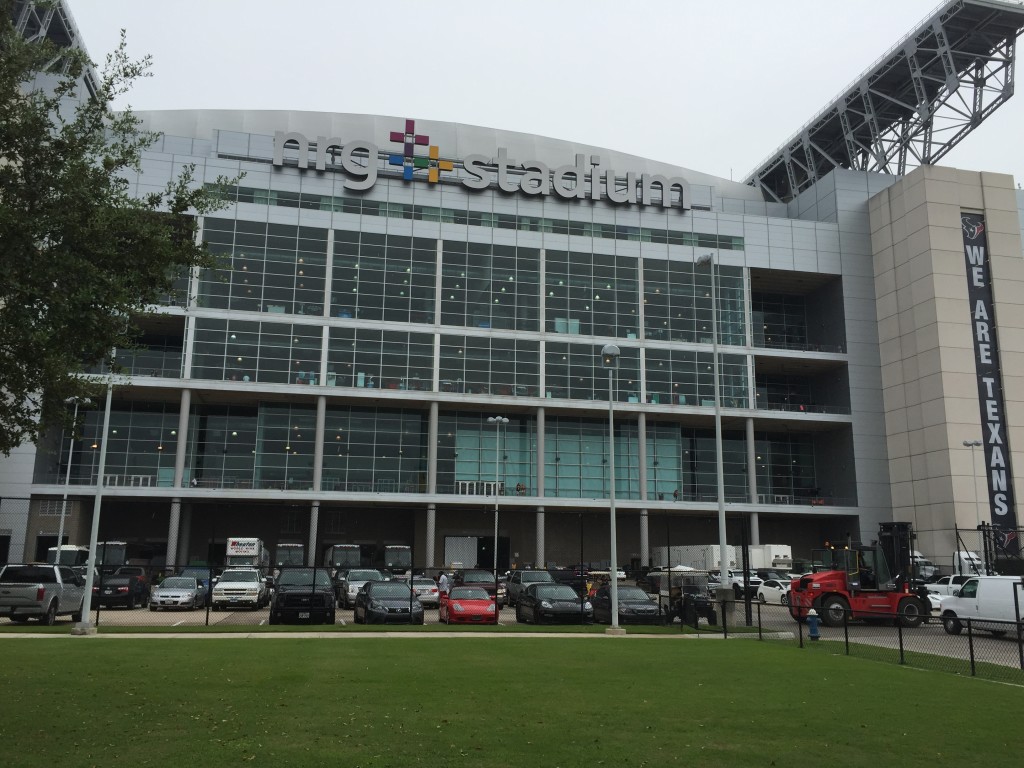 NRG Stadium, Houston
Houston's NRG Stadium is a two-time host of both the Super Bowl and Final Four, but otherwise might not get a lot of attention relative to other 2026 World Cup sites because of its primary tenant, the often-lowly Houston Texans.
The retractable-roof facility has numerous soccer matches to its name, too, from the International Champions Cup to Gold Cup matches — most recently a 2021 semifinal between Mexico and Canada.
NRG Stadium is part of a complex in the southern part of Houston known as NRG Park, and it includes the old Astrodome — still standing but rarely used. Houston is a famously car-centric city but does include a light-rail network, which can be used to travel from downtown to NRG Stadium.
Arrowhead Stadium, Kansas City
Kansas City has a vibrant soccer community that supports both the men's and women's game fervently.
Arrowhead Stadium, while known as the home of the Kansas City Chiefs, was once the frequent home to several major soccer events. But since the region's MLS club, Sporting Kansas City, moved to its own soccer-specific home across state lines in Kansas City, Kansas, the focus has shifted with it.
Arrowhead — known these days by its corporate-sponsored name, GEHA Field at Arrowhead Stadium — is part of the Truman Sports Complex that includes the Royals' Kauffman Stadium.
While not surrounded by much else entertainment-wise, the site is known for having one of the most boisterous tailgate scenes in the NFL — and there's no reason to think that will be any different for the 2026 World Cup.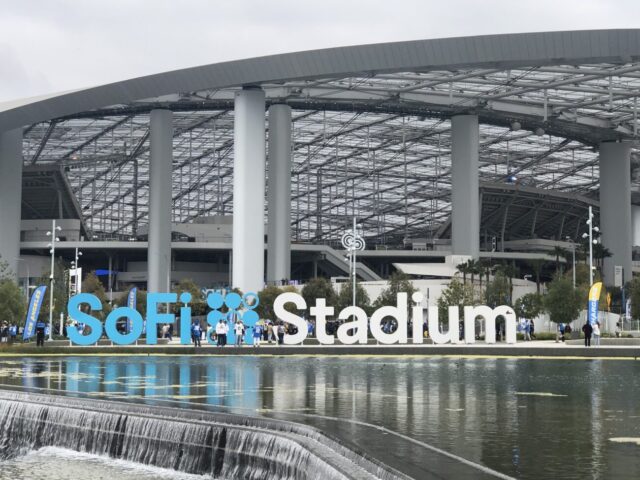 SoFi Stadium, Inglewood, Calif.
The NFL's newest wonder will get its introduction to the international soccer community when it is used as a 2026 World Cup site. However, it's expected that SoFi Stadium will get some run as a host for major soccer events, with the final of the 2023 Gold Cup already scheduled.
Open since 2020, the home of the Los Angeles Rams and Chargers has already hosted a Super Bowl (LVI in 2022, won by the Rams) and is about to stage the CFP national championship next month.
FIFA and 2026 World Cup organizers chose the flashiness of SoFi, with its translucent roof canopy and massive oculus videoboard, over the tradition of the Rose Bowl for its Los Angeles-area site. It remains to be seen whether World Cup fans will miss the tradition when they get a load of SoFi.
Inglewood is a suburb of Los Angeles located just a few miles from Los Angeles International Airport. It has been famous among sports fans for decades as the site of the Forum, the longtime home of the Lakers. By 2026 it will be hosting the NBA again, as the Clippers will have completed their new Intuit Dome across the street from SoFi Stadium.
Levi's Stadium, Santa Clara, Calif.
Levi's Stadium, home of the San Francisco 49ers, is the Bay Area site for 2026 World Cup matches. It has seen several major events since its opening in 2014, including Super Bowl 50, a CFP championship game and even an NHL Stadium Series game.
From a soccer standpoint, the stadium has played host to matches for both the United States men's and women's national team, as well as multiple appearances by famed international clubs like FC Barcelona and Manchester United.
The San Jose Earthquakes of MLS have also played a handful of games there even though their regular venue is just a few miles down the road.
Levi's Stadium is located in the city of Santa Clara, adjacent to San Jose and in the heart of Silicon Valley. What it's not close to is San Francisco — the stadium is a 45-minute drive from "The City," which fans must take into account when planning to see an event at Levi's. Flying into San Jose's airport is typically the best option.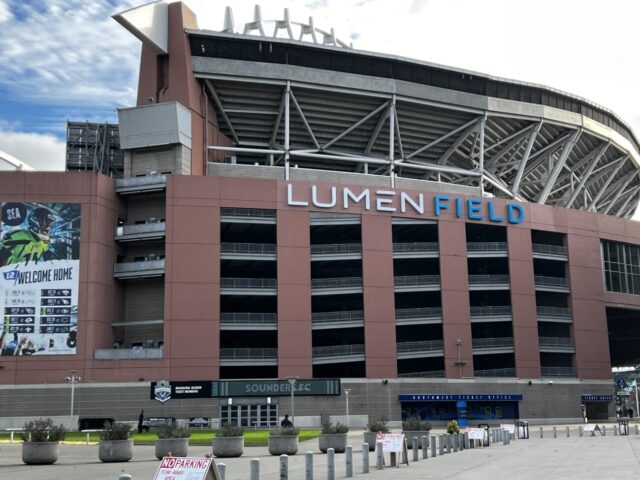 Lumen Field, Seattle
Yes, Lumen Field is most famous as the home of the NFL's Seattle Seahawks. But thanks to Seattle Sounders FC, one of the most well-supported clubs in MLS, it's a prime soccer venue as well. In addition, the OL Reign of the NWSL plays home matches there.
The Sounders' success has brought events like the MLS Cup and CONCACAF Champions League to the venue, and Gold Cup and Copa América matches have also been held there.
Lumen Field is located on the southern edge of downtown Seattle, in a district known locally as SoDo (for "South of Downtown"). It's across the street from the Seattle Mariners' ballpark, T-Mobile Park.
2026 World Cup sites in Canada
BMO Field, Toronto
BMO Field, home of Toronto FC of MLS, has the smallest capacity among the 2026 World Cup sites at 30,000. But the venue can be expanded to more than 40,000, which it was for at least one occasion: The 2017 NHL Centennial Classic, when the hometown Toronto Maple Leafs hosted the Detroit Red Wings in an outdoor game.
The stadium is also home to the CFL's Toronto Argonauts, and it has hosted the championships of both MLS and the CFL.
BMO Field is located just west of downtown Toronto, on grounds formerly occupied by the MLB Blue Jays' one-time home, Exhibition Stadium. While not reachable via Toronto's subway, it can be accessed via the Toronto streetcar system.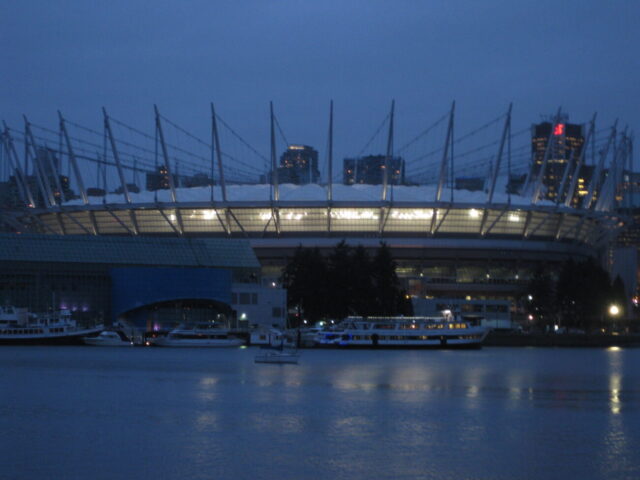 BC Place, Vancouver
Like Toronto's stadium, Vancouver's BC Place is home to both an MLS club (Vancouver Whitecaps FC) and a CFL team (BC Lions).
But it is the only 2026 World Cup site to also have an Olympic opening and closing ceremony in its history, as it was used for that purpose when Vancouver hosted the 2010 Winter Games. But to American sports fans, it's probably most well-known for being the site of the 2015 Women's World Cup final, won by the U.S. 5-2 over Japan.
The stadium underwent a major renovation prior to those Olympics, switching over from a full, air-supported roof to a retractable one and adding a center-hung videoboard.
It's also centrally located, on the edge of downtown Vancouver and across the street from Rogers Arena, home of the NHL's Canucks.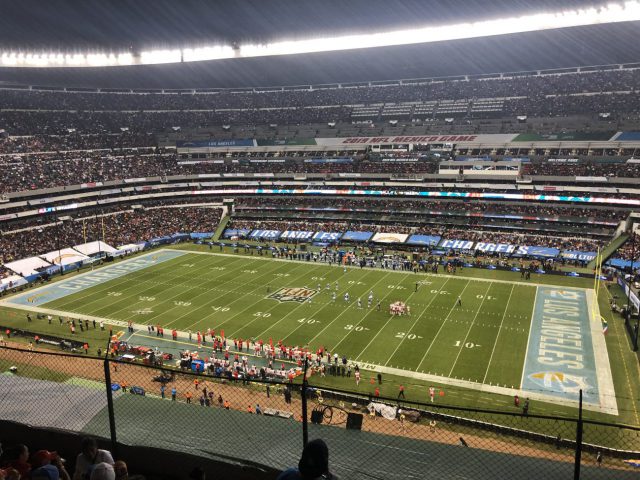 2026 World Cup sites in Mexico
Estadio Azteca, Mexico City
Mexico's largest and most famous stadium, Estadio Azteca hosts some of the country's biggest events, from major club soccer (as the home of popular Liga MX team Club América) to the near-annual NFL Mexico game.
It also has a special history when it comes to the World Cup: It was the first stadium to host the final twice, in 1970 and 1986, and was the site of two of the most famous matches: The 1970 "Game of the Century" and the 1986 quarterfinal between Argentina and England in which the "Hand of God" goal and the "Goal of the Century" were scored by Diego Maradona.
Though well outside the central part of Mexico City, Estadio Azteca can be reached via public transit, and the grounds include a large plaza that likely will be the focal point of fan gatherings on World Cup matchdays.
Estadio Akron, Guadalajara
Home of Liga MX club C.D. Guadalajara, more commonly known by its nickname Chivas, Estadio Akron has been open since 2010. At just over 49,000, it's the smallest of the three Mexican stadiums being used as 2026 World Cup sites.
It's located on the western edge of the Guadalajara metro area, in the community of Zapopan.
Estadio BBVA, Monterrey
C.F. Monterrey's home since 2015, Estadio BBVA is one of the newest facilities in Liga MX. As such, it is designed optimally for soccer, with the stands set at relatively steep incline, as well as a sleek exterior.
Though located well within Monterrey's city limits, the stadium is known for the mountain that rises dramatically behind it, known as the Cerro de la Silla.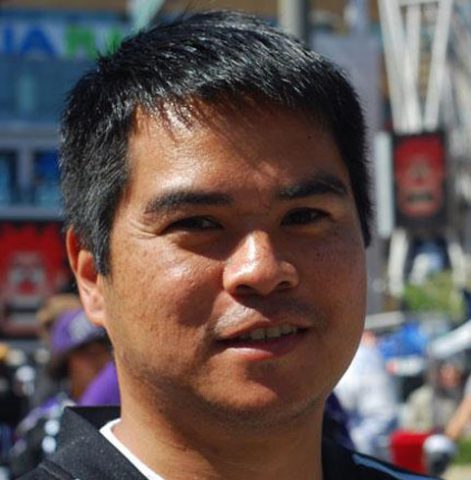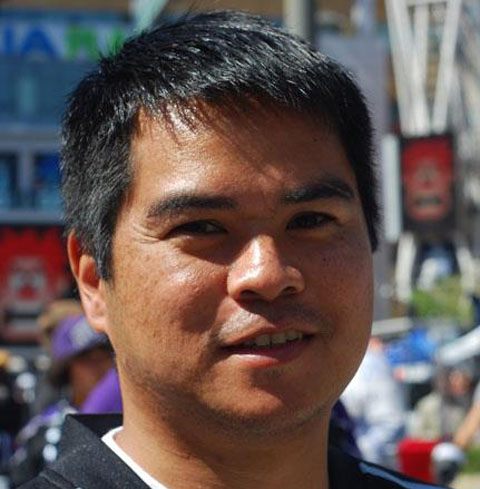 Edward de la Fuente | Itinerant Fan
I live for sports, and I love to travel. My biggest thrill is combining the two. I've been blogging about sports travel for more than a decade, and traveling for sports for twice as long.
About me | FAQ | Buy me a beer 🍺
Affiliate Disclosure
Please note that some of the links above are affiliate links, and at no additional cost to you, we earn a commission if you make a purchase. These recommendations are only for companies that we've used and have proven to enhance our sports travel experiences. To find out more about our affiliate partnerships, please read our Affiliate Disclaimer.