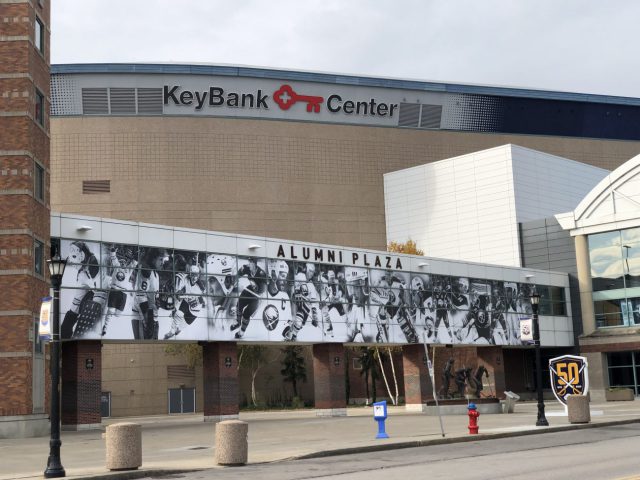 Of course we love a good sports road trip no matter what league we're following, but at Itinerant Fan there's a special place in our heart for the NHL. And with last week's release of the schedule for the 2021-22 season, I can get started with my annual rite of dreaming up NHL road trip ideas for the year ahead.
Personally, I had a seven-season streak of going on the road to see at least two NHL games in one trip, but of course that got broken up in 2020-21 for reasons I don't think I have to name.
The upcoming season, however, promises to have full arenas again — not to mention a few wrinkles. There's a 32nd team in the expansion Seattle Kraken, giving us hockey fans a new market to explore (and if you have never visited Seattle, I can wholeheartedly assure you that it's worth the trip).
Including the Kraken's Climate Pledge Arena, there will be two new arenas to visit. The second is the New York Islanders' UBS Arena in Elmont, N.Y.
Be warned that if you're making a trip to NYC to see hockey, you'll have to wait until mid-November to check out the Isles' new digs, as the team is starting the season with 13 straight road games — most likely to assure that the arena will be done in time for its first game.
That's one of the factors I took into consideration when planning the itineraries below. Another thing to consider: The uncertain status of crossing borders, so unlike past years, I'm looking at trips where you only have to cross into Canada once.
For those who have never seen one of my road trip posts before, or just need a refresher on the aim of these, here are the guidelines I follow when creating itineraries:
I looked to pack as many games into as small a timeframe as possible, at least considering typical travel times (I won't suggest you travel cross-country for games on back-to-back days, for instance).
I'm only looking at trips where you're traveling in the same general direction as you go from city to city (so no zig-zagging around).
I tried to limit the number of times you see a particular team to twice (admittedly difficult, as many times it's easier to plan a trip through a region because a certain team is on a road jaunt through it).
And I looked only at minimum four-city trips, because hey, longer trips are more fun.
Puckheads, ready to hit the road again this fall and winter? Here are the NHL road trip ideas I came up with.
1) The Eastern starter
Tuesday, Oct. 19: Avalanche at Capitals
Wednesday, Oct. 20: Bruins at Flyers
Thursday, Oct. 21: Capitals at Devils
Friday, Oct. 22: Bruins at Sabres
Saturday, Oct. 23: Maple Leafs at Penguins
OK, so I admit this first trip is a little bit of a cheat in that, if you drew the route on a map, you'll wind up with something that looks like a question mark. But that's fine, because the distances between each stop are manageable (only that New Jersey-Buffalo trek would be something resembling a long drive), and there's hockey every day!
So this NHL road trip idea begins at Washington's Capital One Arena and includes stops at Wells Fargo Center in Philadelphia, Prudential Center in Newark, KeyBank Center in Buffalo and, finally, PPG Paints Arena in Pittsburgh. It's a fine starter to the season, and it begins one week after opening night.
2) The West Coast jaunt 
Friday, Oct. 29: Ducks at Golden Knights
Saturday, Oct. 30: Canadiens at Kings
Sunday, Oct. 31: Canadiens at Ducks
Tuesday, Nov. 2: Sabres at Sharks
The presence of a team in Las Vegas has really made doing an NHL road trip on the West Coast a desirable option, and this idea should appeal to anyone interested in such a swing.
This takes place over Halloween weekend, beginning with a clash between division rivals at T-Mobile Arena. Then tag along with Montreal fans in the Southland, checking out weekend games at Staples Center in Los Angeles and Honda Center in Anaheim. Finally, take an extra day to travel the California coast before watching Sabres-Sharks at San Jose's SAP Center.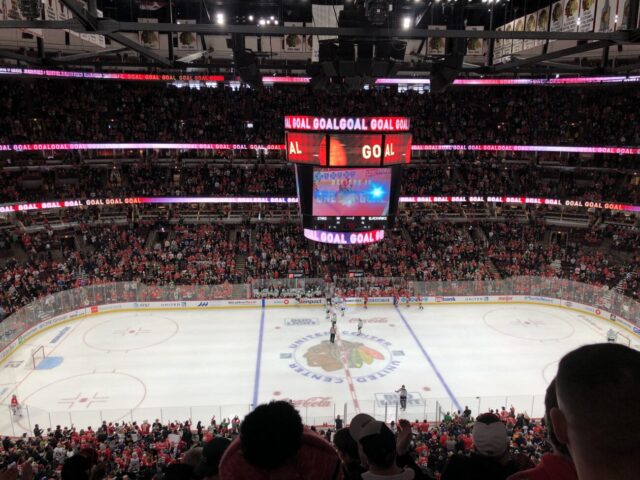 3) The slow trek eastward
Thursday, Nov. 11: Predators at Blues
Friday, Nov. 12: Coyotes at Blackhawks
Saturday, Nov. 13: Canadiens at Red Wings
Monday, Nov. 15: Red Wings at Blue Jackets
Tuesday, Nov. 16: Sabres at Penguins
Get to know the Midwestern hockey cities with this five-day jaunt that begins at Enterprise Center in St. Louis. From there, you'll be making stops at United Center in Chicago, Little Caesars Arena in Detroit, Nationwide Arena in Columbus and PPG Paints Arena in Pittsburgh.
If you have another two days to spare, tack on a trip from Pittsburgh to Buffalo at the end of this itinerary and watch the Sabres take on the Flames at KeyBank Center on Thursday, Nov. 18.
4) Hockey in the PNW!
Tuesday, Dec. 7: Wild at Oilers
Thursday, Dec. 9: Hurricanes at Flames
Friday, Dec. 10: Jets at Canucks
Saturday, Dec. 11: Blue Jackets at Kraken
The NHL's newest entry also means that you can do a four-game trip through some cities that were recently off-limits as far as long trips were concerned. For this journey, start at Rogers Place in Edmonton, then drive down to Calgary to catch a game at the Scotiabank Saddledome.
From there, you'll have one day to get to Vancouver (and if you don't know your Canadian geography, this will require a plane ride) for a night at Rogers Arena. Finally, make the trip across the border and see the Kraken as they play their inaugural season at Climate Pledge Arena.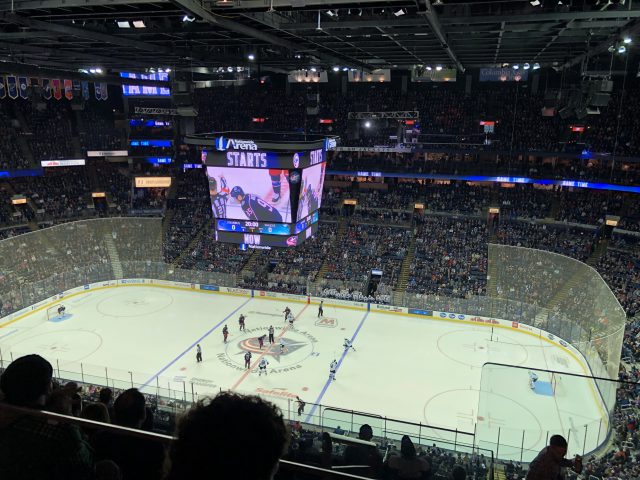 5) The Winter Classic and more
Saturday, Jan. 1: Blues at Wild (Winter Classic)
Sunday, Jan. 2: Flames at Blackhawks
Tuesday, Jan. 4: Lightning at Blue Jackets
Wednesday, Jan. 5: Blues at Penguins
Thursday, Jan. 6: Sharks at Sabres
Ring in the new year in the Minneapolis-St. Paul area and then take in one of the NHL's biggest spectacles, the Winter Classic — which this season is being held at Target Field. From there, it's a similar path to Itinerary No. 3 above, with stops at United Center, Nationwide Arena, PPG Paints Arena and KeyBank Center. Not a bad way to get 2022 off to a great start, at least if you love seeing NHL barns.
6) The Southeastern swing
Thursday, Jan. 27: Golden Knights at Panthers
Saturday, Jan. 29: Golden Knights at Lightning
Sunday, Jan. 30: Sharks at Hurricanes
Tuesday, Feb. 1: Canucks at Predators
Check out the champs as well as some up-and-coming contenders during this NHL road trip idea that takes you through the South. It begins in Sunrise, Fla. with a Panthers tilt against the Golden Knights at BB&T Center. From there, follow Vegas up the Gulf Coast to Tampa, where the Golden Knights will then take on the back-to-back defending champion Lightning at Amalie Arena.
For the back half of the trip, work your way north to Raleigh and the Hurricanes' PNC Arena before finishing up in Music City and a Predators game at Bridgestone Arena.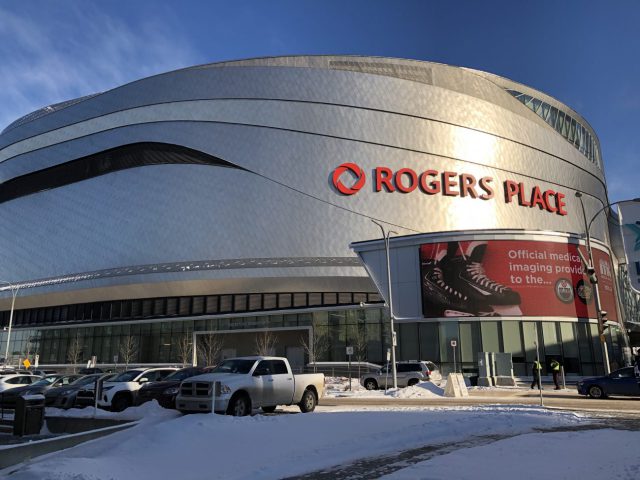 Note: The following two trip ideas take place after the scheduled Winter Olympics break, but as of this writing the possibility remains that the NHL will choose not to allow its players to compete in Beijing. It's not known yet how the schedule would be impacted if that happens.
7) The all-Amtrak road trip
Thursday, March 3: Wild at Flyers
Friday, March 4: Devils at Rangers
Saturday, March 5 Blues at Islanders
Sunday, March 6: Blues at Devils
Monday, March 7: Kings at Bruins
So named because, yes, you can take advantage of Amtrak throughout this journey up the East Coast. And five hockey games in five days sure sounds like fun, doesn't it!
After kicking things off at Wells Fargo Center in Philadelphia, you'll hit up all three of the New York City market's venues: Madison Square Garden, Prudential Center and, yes, the Islanders' new UBS Arena (the middle stop). Finally, head north to Boston and catch the Bruins at TD Garden.
Bonus: Hockey across Canada!
Wednesday, March 9: Canadiens at Canucks
Thursday, March 10: Lightning at Flames
Saturday, March 12: Lightning at Oilers
Tuesday, March 15: Golden Knights at Jets
Thursday, March 17: Hurricanes at Maple Leafs
Friday, March 18: Flyers at Senators
Saturday, March 19: Senators at Canadiens
The all-Canadian North Division is no more, but in its honor we've got an all-Canadian road trip idea for NHL fans to try on. Over the course of 11 days, you can visit all seven arenas north of the border: Vancouver's Rogers Arena, Calgary's Scotiabank Saddledome, Edmonton's Rogers Place, Winnipeg's Canada Life Centre, Toronto's Scotiabank Arena, Ottawa's Canadian Tire Centre and Montreal's Bell Centre.
Other than the one-day turnaround between Vancouver and Calgary that would require you to fly, this would be a fairly leisurely jaunt across Canada. Winnipeg is especially isolated, and the travel times between it and other cities are taken into account on this itinerary.
* * *
There are undoubtedly a few other trip ideas that I passed over or simply overlooked — if you've got a trip idea you'd like to share, or better yet, if you've got a kick-ass trip planned, let us know about it!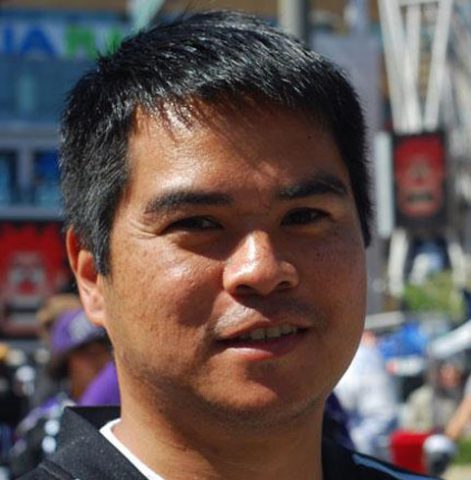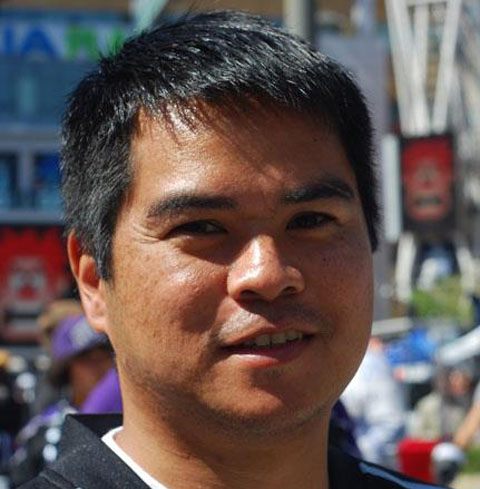 Edward de la Fuente | Itinerant Fan
I live for sports, and I love to travel. My biggest thrill is combining the two. I've been blogging about sports travel for more than a decade, and traveling for sports for twice as long.
About me | FAQ | Buy me a beer 🍺
Affiliate Disclosure
Please note that some of the links above are affiliate links, and at no additional cost to you, we earn a commission if you make a purchase. These recommendations are only for companies that we've used and have proven to enhance our sports travel experiences. To find out more about our affiliate partnerships, please read our Affiliate Disclaimer.