Dallas/Fort Worth sports travel guide
Our city guides are meant to showcase the best of a metropolitan area from the perspective of a sports fan visiting to watch their favorite teams in a game or two — here's our guide to the best of Dallas sports travel.
* * *
The Dallas-Fort Worth region is gaining more and more prominence on the American sports landscape with each passing year, and not just because it's home to teams in all four major sports leagues, plus soccer, NASCAR, major colleges and so on.
The region, known collectively as the Metroplex, can owe much of its sports relevance to AT&T Stadium, the behemoth venue in Arlington that routinely hosts big-time events in football (pro and college), basketball (pro and college), boxing and more.
The sports venues and places to see around the Metroplex are spread out, for sure, so a dependable car is almost essential.
This also means you'll probably want to plan out your visit carefully depending on which games and venues you plan to see, but the region isn't a difficult one to get to know.
Read on for a guide to help make the most of your travel in Dallas while not watching the sports teams in action.
Map of Dallas/Fort Worth sports venues and attractions
Click placemark in index to find on map | View Dallas/Fort Worth sports travel guide in a larger map
Where to watch sports in Dallas/Fort Worth
If it's the pro sports teams you want to see in Dallas/Fort Worth, you're looking at two areas — the Victory Park district just north of downtown Dallas, home of the American Airlines Center, and the suburb of Arlington, where AT&T Stadium and the Rangers' Globe Life Field stand.
For a Dallas sports travel vacation, you'll likely want to spend your time and/or secure lodging in the vicinity of the stadium(s) you plan to see games in, but getting between the two areas is not impossible.
Globe Life Field opened for the 2020 MLB season, replacing the Rangers' old ballpark, Globe Life Park. The old facility was renamed Choctaw Stadium, repurposed into a venue for football, rugby and more, and became part of a new entertainment district called Texas Live!, which opened in 2018.
Also, any discussion of sports venues in Dallas should include the venerable Cotton Bowl Stadium, which stands in Fair Park (aka the Texas State Fair grounds) in Dallas.
The Cotton Bowl game itself has moved to AT&T Stadium, meaning the old Cotton Bowl mainly gets its turn in the spotlight only for the annual Red River Rivalry game between Texas and Oklahoma in October. But it also hosted the NHL Winter Classic in 2020.
Primary sports venues in Dallas/Fort Worth
• American Airlines Center: Home of the Mavericks and Stars. Located at 2500 Victory Avenue in Dallas.
• AT&T Stadium: Home of the Cowboys. Located at 1 AT&T Way in Arlington.
• Cotton Bowl: Home of the Red River Rivalry. Located at 3750 The Midway in Fair Park, Dallas.
• Globe Life Field: Home of the Rangers. Located at 734 Stadium Drive in Arlington.
• Toyota Stadium: Home of FC Dallas. Located at 9200 World Cup Way in the suburb of Frisco.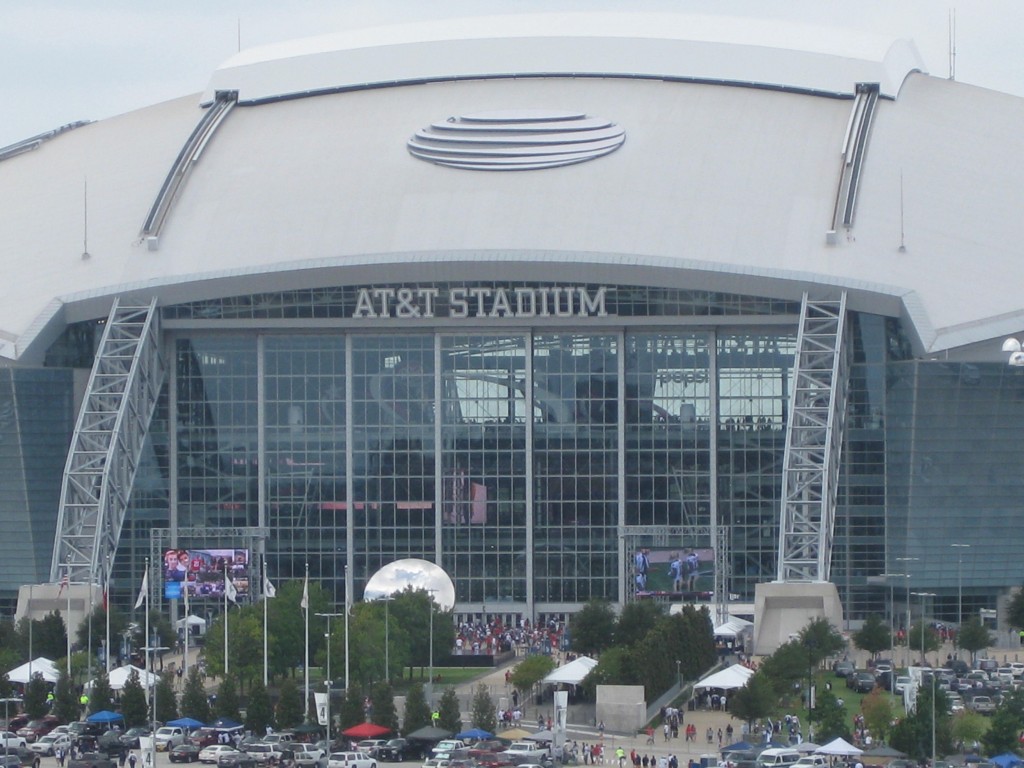 Arriving and getting around Dallas/Fort Worth
Getting in
Dallas-Fort Worth Airport (DFW), a major hub for American Airlines, is the primary entry point for most travelers to the Metroplex.
The huge airport is located between Dallas and Fort Worth (though, for sports fans' purposes, slightly closer to Arlington than to Dallas proper) and receives flights from just about every major destination in the U.S. — and many international cities as well. Light-rail service is available for travelers headed into Dallas.
A convenient alternative for fliers is Dallas Love Field (DAL), which is a hub for Southwest Airlines and in recent years saw the rescinding of an amendment that restricted service to within Texas and limited surrounding areas. As a result, Southwest and other airlines have added service from more far-away destinations.
Flying into Love Field is certainly more advantageous if you plan to spend the majority of your time in Dallas proper, since it's much closer than DFW and offers light-rail service into the downtown area.
Amtrak operates two lines through the region, with one line stopping at Dallas' Union Station and the other in Fort Worth. Amtrak also operates bus service between the two stations, and a commuter rail line runs between the two stops as well.
As far as buses, both Greyhound and Megabus have a station in downtown Dallas.
If you're driving through the great (and gigantic) state of Texas, Interstates 20 and 45 converge on Dallas, while Interstate 35 splits up into west and east branches that travel through Fort Worth and Dallas, respectively.
Where to stay
Both downtown Dallas and Arlington are filled with hotels and motels for sports fans to choose from, with just about every brand represented.
Dallas travel guides typically refer to downtown as the starting point for lodging. If you're looking for a spot in Dallas that offers easy access to the American Airlines Center, look for a hotel in the Victory Park district or on the north side of downtown (the closer to Route 366, the better), or near the light-rail line that runs east-west through downtown.
Getting around
If you don't have a car at your disposal, the region has both light-rail and bus service via DART. The light-rail network is particularly good for getting to points within the Dallas city limits, to Fair Park and to the two airports.
Be aware, though, that there are few public transportation options if you're trying to get to Arlington unless it's a BIG event (for example, DART had plans in place for the 2015 College Football Championship Game).
If you really want to try to get by without a car, taxis are typically available postgame outside AT&T Stadium, and rideshare pickup is streamlined at each venue, though surge pricing is usually in effect at the end of any event.
Gameday parking
In Texas, parking is rarely in short supply. Large lots surround all of the major facilities, though at AT&T Stadium you'll find the prime spots taken up by season-ticket holders. Satellite or private lots are usually available within a few blocks of each venue.
Check out the individual guides for AT&T Stadium, Globe Life Field and American Airlines Center to find out more about parking options for each one.
Things to see and do in Dallas/Fort Worth
Even if your reason for coming to Dallas is sports travel, the region has so much more to offer besides its teams, so here's a guide to just some of the things to see:
For your amusement in the Metroplex
Even on a Dallas sports travel trip, you might be surprised to see just how much there is to do in downtown Dallas alone. The Dallas World Aquarium, Dallas Museum of Art, Perot Museum of Nature and Science and Reunion Tower all offer diversions for the tourist.
If you're staying in Arlington, the huge Six Flags over Texas amusement park is hard to miss — just look for the roller coasters that dominate the skyline, not far from Globe Life Field. In the summertime, Six Flags also operates a waterpark, Hurricane Harbor.
Fort Worth in particular embraces its place in cowboy country. The Fort Worth Stockyards National Historic District brings the honky-tonk culture to life, offering visitors to experience an Old West shootout show and a cattle drive while checking out saloons, rodeos and more. The stockyards are also home to the Texas Cowboy Hall of Fame.
Also in Fort Worth are the National Cowgirl Museum and Hall of Fame and the Fort Worth Museum of Science and History. Both are part of the sprawling Will Rogers Memorial Center complex, a sprawling exhibition center that hosts conventions, rodeos, livestock shows and more.
Relive presidential history
Visitors of a certain age may know Dallas primarily as the site of John F. Kennedy's assassination in 1963. The city doesn't shy away from its place in history, and remembrances of the JFK assassination are usually prominent in any Dallas travel guide.
A conspicuous X on Elm Street in Dealey Plaza marks the event, near the infamous "Grassy Knoll." Just down the street is the Sixth Floor Museum at Dealey Plaza, which is full of exhibits on JFK's presidency, the assassination and its aftermath.
More recent presidential history can be found north of downtown Dallas, on the campus of Southern Methodist University. The George W. Bush Presidential Library explores the term of America's 43rd president.
The best of DFW cuisine
All the staples of Texas cuisine — BBQ, chicken-fried steak, Tex-Mex, etc. — can be found throughout the Metroplex. Options, of course, are numerous.
There aren't many "famous" eateries around town, but it's worth searching around for local favorites. Neighborhoods to explore for the best of Dallas cuisine include Victory Park and the adjacent Uptown district, and the trendy Deep Ellum district just east of downtown. Here are a few suggestions for restaurants to try in these areas and beyond:
• Deep Ellum Brewing Company (2823 St. Louis Street): A stalwart in the region's craft beer scene, its brewery is open for tours as well as tastings.
• Lockhart Smokehouse (400 W. Davis Street): This big name in Dallas' BBQ scene specializes in central Texas barbecue (brisket and sausage), which it serves on butcher paper. It also has a location at Texas Live! in Arlington.
• Mama's Daughters' Diner (2014 Irving Blvd.; multiple locations): A good down-home diner where chicken-fried steak is a menu centerpiece.
• Pecan Lodge (2702 Main Street): One of Dallas' most trendy places to find barbecue, located in the heart of Deep Ellum.
• Pepe's & Mito's (2911 Elm Street): Indulge on tacos and margaritas at this local Tex-Mex favorite in Deep Ellum.
• Sonny Bryan's Smokehouse (2202 Inwood Road; multiple locations): A popular barbecue chain in Texas, its original location is a few miles northwest of downtown.
More sports
Arlington is home to the region's WNBA team, the Dallas Wings. Their home arena is College Park Center on the campus of the University of Texas at Arlington, a couple miles south of AT&T Stadium.
Texas Motor Speedway in Fort Worth is home to several events in the NASCAR Sprint Cup Series as well as an IndyCar race.
The major college sports scene in Dallas/Fort Worth consists mainly of the athletic teams for SMU, in Dallas, and TCU, in Fort Worth. Both have football and basketball programs in major conferences, with the Horned Frogs gaining national prominence in recent years.
It's also not uncommon for Metroplex residents to flock to the University of Texas in Austin and Texas A&M in College Station on football Saturdays — both are about a three-hour drive away. And Baylor is in Waco, about 90 minutes away.
SMU's Gerald J. Ford Stadium also hosts an annual bowl game, the First Responder Bowl.
If you're a football fan you probably know how big high school football is in Texas, and checking out a game would be a great addition to a Dallas sports travel vacation. AT&T Stadium and the Cotton Bowl both host prep games each fall, especially in playoff and championship rounds.
Original publish date: December 11, 2014
Most recent update: March 2, 2023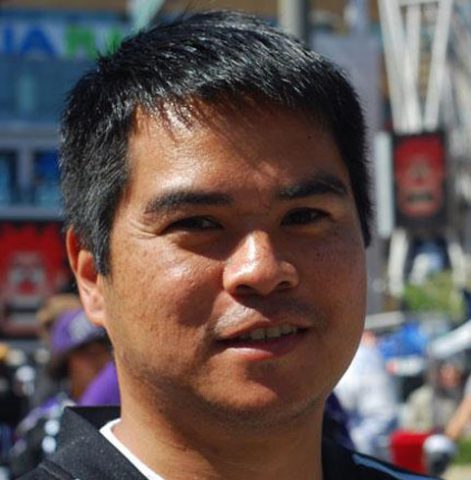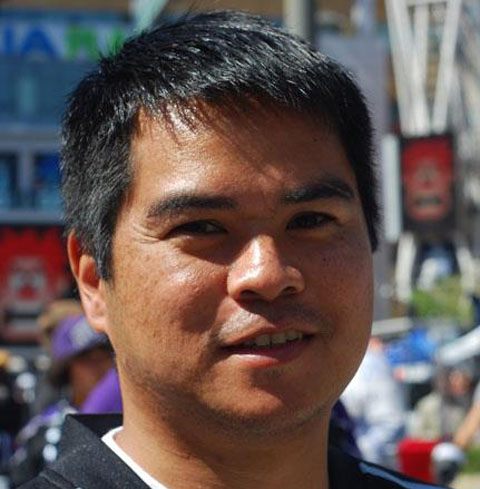 Edward de la Fuente | Itinerant Fan
I live for sports, and I love to travel. My biggest thrill is combining the two. I've been blogging about sports travel for more than a decade, and traveling for sports for twice as long.
About me | FAQ | Buy me a beer 🍺
Affiliate Disclosure
Please note that some of the links above are affiliate links, and at no additional cost to you, we earn a commission if you make a purchase. These recommendations are only for companies that we've used and have proven to enhance our sports travel experiences. To find out more about our affiliate partnerships, please read our Affiliate Disclaimer.