Washington, D.C. sports travel guide
Our city guides are meant to showcase the best of a metropolitan area from the perspective of a sports fan visiting Washington to watch their favorite teams in a game or two. Here's our guide to the best of sports travel in Washington, D.C.
* * *
Even before bringing sports into the equation, Washington, D.C. and the Capital Region are must-visits on most travelers' lists.
Its significance in domestic and international affairs is unquestioned, of course, and its place in American history and culture is almost unrivaled. Washington's role as the center of government makes it unlike any other major city in the country.
But sports plays a big role in life in the District, as well, with all the major sports leagues represented, a pretty strong college scene and an array of interesting venues in which to watch the games — which makes Washington an ideal sports travel destination.
With so many options for things to do in your spare time, you may find planning a visit to be a daunting task, especially if it's your first time to D.C.
This travel guide will give you tips and advice for how to make the most of your trip to Washington, including what to see and do when the sports teams aren't in action.
Map of Washington sports venues and attractions
Click placemark in index to find on map | View Washington sports travel guide in a larger map
Where to watch sports in Washington
With the exception of FedEx Field, just east of the D.C. border in Landover, Md., all of the venues for Washington's pro sports teams are within District limits.
However, none are really near each other, so some planning is needed if you plan on seeing games at more than one of them over the course of your trip. It isn't a difficult task, though, if you know where you're going (which is more complicated than it sounds in D.C. — more on that later).
Speaking of FedEx Field, rumors have abounded for years that the Commanders are looking to leave Landover and build a new stadium, either back within District limits or over the border in Northern Virginia, where their practice facility is currently located.
D.C. United of MLS got a new stadium in 2018: Audi Field, located in Washington's Buzzard Point neighborhood near Nationals Park. The following year, the WNBA's Mystics left Capital One Arena for the new and more intimate Entertainment & Sports Arena on the east side of D.C.
The venues
• Audi Field: Home of D.C. United. Located at 100 Potomac Avenue SW.
• Capital One Arena: Home of the Capitals, Wizards and Georgetown basketball. Located at 601 F Street NW.
• Entertainment & Sports Arena: Home of the Mystics. Located at 1100 Oak Drive SE.
• FedEx Field: Home of the Commanders. Located at 1600 FedEx Way in Landover, Md.
• Nationals Park: Home of the Nationals. Located at 1500 S. Capitol Street SE.
Arriving and getting around Washington
Getting in
Three airports serve the Capital Region:
• Dulles International Airport (IAD) is the primary entry point and is a hub for United Airlines, serving just about every major U.S. destination and many international ones. However, its distance from D.C.'s center is a point of contention among locals.
• Reagan National Airport (DCA) is just across the Potomac River from Washington — you get a close-up view of the Lincoln Memorial and Washington Monument on approach — but serves mostly regional destinations.
• Baltimore-Washington International Thurgood Marshall Airport (BWI) is located 30 minutes north of the city but offers several rail options for travelers to reach D.C.
For travel up and down the Eastern Seaboard, rail is preferred by many. Amtrak and commuter rail services MARC (for destinations in Maryland) and VRE (for destinations in Virginia) all converge at Union Station, from which transfers are available to the Washington Metro (more on that below).
Washington lies along the Interstate 95 corridor that runs near just about every major East Coast city, but 95 splits into a loop around the city known as the Capital Beltway. If you've ever heard a sports event between teams from Washington and Baltimore referred to as the "Battle of the Beltway," this is where the name comes from.
Washington's network of streets and highways is notoriously confusing and visitors who are unfamiliar with it are typically advised to avoid driving into the city whenever possible.
Where to stay
Washington sports travel vacationers can begin by looking at Central D.C., particularly the area between the Capitol and White House and near the National Mall. This area has the highest concentration of hotels — and these are the most expensive.
If you're on a budget, you may find it worth it to search other areas of town (Dupont Circle, Georgetown and the Anacostia waterfront area near Nationals Park, for example) or nearby suburbs for cheaper lodging options. If the hotel is near a Metro stop, access to most points of interest in D.C. is not an issue.
Getting around
Do yourself a favor: Ditch the car and rely on the Metro, the local subway network, which takes you to nearly all places worth visiting in Washington — including all of the pro sports team venues.
Get off at the Gallery Place/Chinatown station for Capital One Arena; Navy Yard-Ballpark for Nationals Park and Audi Field; and Morgan Boulevard for FedEx Field (though it's a mile walk from there).
If you find yourself far from a Metro stop, such as at the Lincoln Memorial or other far-flung spots on the National Mall, bus service and taxis are frequent around town.
Gameday parking
Parking spots are accessible but limited at both Capital One Arena and Nationals Park and fans are encouraged to use Metro (many fans will park and ride from a station in the suburbs).
FedEx Field has a large parking lot but it's notoriously hard to get in and out of it because of the volume of traffic on the relatively small access roads.
Things to see and do in Washington
Even if your reason for coming to D.C. is sports travel, the region has so much more to offer. Here's a guide to some of the things to see and do during your travels in Washington:
See how government works
Especially if it's your first visit to D.C., you'll want to at least get a glimpse of the U.S. Capitol and the White House, not to mention nearby government buildings like the Supreme Court Building, Library of Congress and more.
On most days at the Capitol you can do even more than that — go into the visitor center and join a guided tour. Or better yet, write your congressman or congresswoman in advance for a personal guided tour (likely led by a staff intern) and an opportunity to observe the House and/or Senate chamber if they're in session.
Check out U.S. history
The good news is that most of Washington's attractions are on the National Mall or within walking distance of it. The bad news is there are so many attractions filling the Washington travel guide that even two or three full days is likely not enough to fully experience the best of them.
Here is just a sample of what you can see:
• The Lincoln Memorial
• The Vietnam Veterans Memorial
• The Washington Monument
• Any of the 19 Smithsonian museums, such as the National Air and Space Museum, National Museum of American History and National Museum of Natural History
• The National Archives, where the Declaration of Independence and Bill of Rights are kept on display
• Ford's Theatre, site of Abraham Lincoln's assassination in 1865
Be sure to also check out other museums around town such as the International Spy Museum, the U.S. Holocaust Memorial Museum and the National Museum of the U.S. Navy.
And just across the Potomac River from the National Mall, in Arlington, Virginia, are the Pentagon and Arlington National Cemetery.
Eats to try in the District
Arguably D.C.'s most well-known eatery is Ben's Chili Bowl, which serves a local favorite called a half-smoke (a half-beef, half-pork sausage). You can get it "all the way" with chili, cheese and mustard.
Its main location is at 1213 U Street, but Ben's operates stands at Nationals Park and FedEx Field as well. Half-smokes can also be found at many of the food carts that operate along the National Mall.
Otherwise, you can wander the streets around Capital One Arena, or Pennsylvania between the Capitol and White House, for fine dining spots frequented by government officials and lobbyists, trendy eateries and gastropubs. Here's a short guide to places worth trying during your travels in Washington.
• Astro Doughnuts and Fried Chicken (1308 G Street NW): This D.C. favorite combining savory and sweet in a gourmet way is located down the street from Capital One Arena. And it has a sports connection: One of its co-founders is former Capitals forward Jeff Halpern.
• The Capital Grille (601 Pennsylvania Ave. NW): Set your budget aside to dine at this restaurant that has a reputation for being an epicenter of the D.C. power scene.
• Chinatown Express (746 6th Street NW): Watch noodles and dumplings get made by hand at this cozy shop in D.C.'s Chinatown district, next to Capital One Arena.
• District ChopHouse (509 7th Street NW): Located a block from Capital One Arena, this steakhouse is popular with sports fans and local and visiting athletes alike.
• Dukem (1114-1118 U Street): A favorite among the large number of Ethiopian restaurants on the busy U Street Corridor, it also hosts live music on occasion.
• Federalist Pig (1654 Columbia Road): Located in Washington's trendy Adams Morgan neighborhood, it's a favorite for grabbing barbecue before enjoying the surrounding nightlife.
• Lincoln's Waffle Shop (504 10th Street NW): Located across the street from Ford's Theatre, it's a neighborhood favorite for diner-style breakfast fare.
• Penn Quarter Sports Tavern (639 Indiana Ave. NW): One of the most lively sports bars in central D.C. most of the time, it's especially rowdy whenever one of Washington's teams is playing in a big game.
More sports
Don't just stick to the pros during your Washington sports travel vacation.
The college basketball scene is quite vibrant in and around town, with Division I programs at Georgetown (home games at Capital One Arena), George Washington, American and Howard, as well as just outside D.C. at Maryland (College Park, Md.) and George Mason (Fairfax, Va.).
Maryland, which plays in the Big Ten, is your nearest option for major college football as well.
For more pro sports, head half an hour north on the Parkway to Baltimore, home of MLB's Orioles and the NFL's Ravens. Both teams' stadiums are downtown and easily accessible by rail from Washington's Union Station as well. Check out our Baltimore sports travel guide for more information.
Original publish date: December 16, 2014
Most recent update: March 2, 2023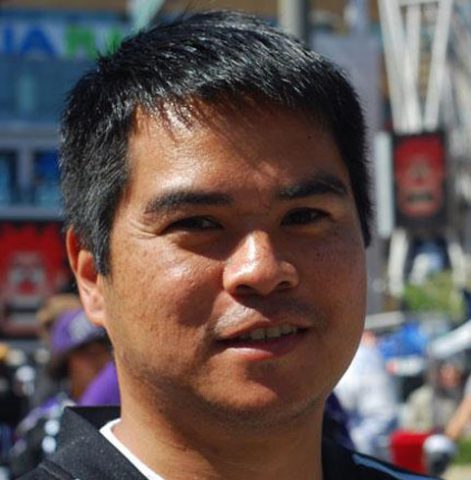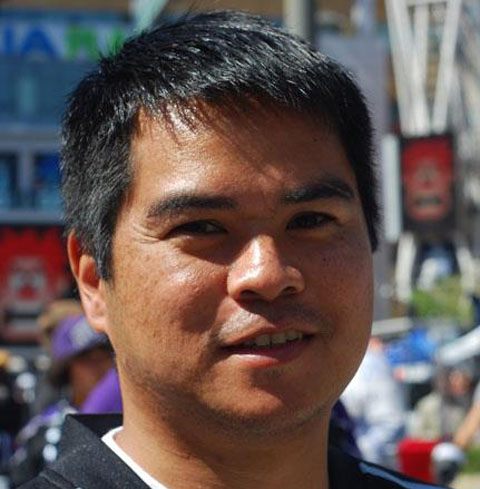 Edward de la Fuente | Itinerant Fan
I live for sports, and I love to travel. My biggest thrill is combining the two. I've been blogging about sports travel for more than a decade, and traveling for sports for twice as long.
About me | FAQ | Buy me a beer 🍺
Affiliate Disclosure
Please note that some of the links above are affiliate links, and at no additional cost to you, we earn a commission if you make a purchase. These recommendations are only for companies that we've used and have proven to enhance our sports travel experiences. To find out more about our affiliate partnerships, please read our Affiliate Disclaimer.