Capital One Arena
Our guide to Capital One Arena in Washington, D.C., includes information on events, tickets, parking, public transportation, nearby hotels and restaurants, seating and more. Read on to find out how to get the most out of your gameday experience.
* * *
The area of Washington, D.C., known as the Penn Quarter, between the U.S. Capitol and the White House, is a hub of entertainment and nightlife — full of trendy restaurants and bars. At the center of it all is Capital One Arena, the home of the NHL's Capitals and NBA's Wizards.
It's hard to dispute the argument that the arena, which began life as the MCI Center in 1997, is the reason for all there is to do nearby. The area was downtrodden and struggling beforehand; now, it's a hotspot for locals and tourists alike.
The profile of the neighborhood only goes up when Capital One Arena's tenants are doing well. Witness the spring of 2018, when throngs gathered outside the building to watch Capitals road games during the Stanley Cup Final — including the Cup-clinching Game 5.
With the Capitals and Wizards, the Georgetown men's basketball team and a robust concert and family event schedule, there's something happening at Capital One Arena most nights, and plenty of reasons to visit the building and the vibrant neighborhood surrounding it.
For more on visiting Washington, D.C., check out our Washington sports travel guide.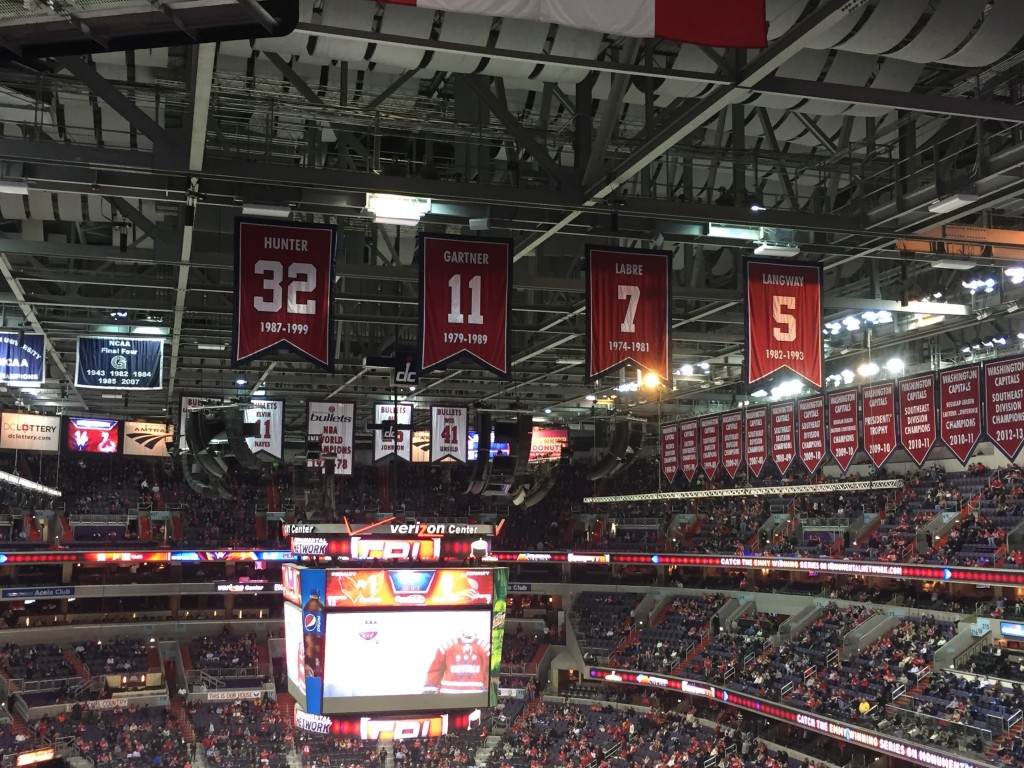 Getting to the arena
Considering its central location, you'd think Capital One Arena would be easy to reach via public transportation, and you'd be right. The Gallery Place/Chinatown station of the Washington Metro subway system is directly underneath, and it serves as a transfer point for three different lines. If your starting point is within the District, the Metro is by far the most cost-effective and timely way to get to the arena.
For those coming from the suburbs in either Maryland or Virginia, commuter rail services are offered via MARC (in Maryland) or VRE (in Virginia). Both offer service to Washington's Union Station, from which riders can travel two stops on the Metro Red Line to Capital One Arena.
Driving to an event at Capital One Arena presents some difficulties, and not just in the challenge of finding parking within a dense downtown neighborhood. For the uninitiated, Washington's street grid is notoriously confusing and most locals will avoid driving into central D.C. as much as they can. For detailed driving directions to the arena, click here.
Parking at Capital One Arena
The density of the area surrounding Capital One Arena means that parking options largely consist of independent and private structures attached to the many commercial buildings and residences in the surrounding blocks.
Expect the cost to range between $20-30 if you park within 2-3 blocks of Capital One Arena, and considering the other attractions in the area, farther away doesn't necessarily mean cheaper — especially as you get closer to the White House, about eight blocks to the west. You can save yourself a little trouble by purchasing parking in advance via SpotHero.
Washington hotels near Capital One Arena
• Kimpton Hotel Monaco Washington DC – 0.1 miles away
• Motto by Hilton Washington DC City Center – 0.1 miles away
• Riggs Washington DC – 0.2 miles away
Search for more Washington hotels on Booking.com.
Map of the surrounding area
Things to do around the arena
The possibilities are endless for pre- and postgame fun, really, limited only by your time and budget.
Some of Washington's major tourist attractions are within reasonable walking distance, starting with the National Portrait Gallery across the street and continuing with places such as Ford's Theatre, the International Spy Museum, the Museum of Crime and Punishment and more.
Still other attractions are a short subway ride away, including the Capitol, the White House, the National Mall and the Smithsonian museums, the Lincoln Memorial, and on and on. Consult our Washington sports travel guide for a deeper dive into all there is to see.
As your event gets closer, there's much to do in the immediate vicinity of Capital One Arena. Look to 7th Street and the blocks just west for many of the food and drink options, ranging from well-known chains such as Legal Sea Foods, Shake Shack and Bar Louie to independent and local favorites.
If your culinary tastes are a little more adventurous, venture a few blocks northeast of the arena, where the city's Chinatown lies and a number of acclaimed Asian eateries are there for sampling. You can find a guide to Chinatown restaurants here.
Washington restaurants near Capital One Arena
• Legal Sea Foods – seafood, 0.1 miles away
• Rosa Mexicano – Penn Quarter – Mexican, 0.1 miles away
• District ChopHouse – steakhouse, 0.1 miles away
Search for more Washington restaurants on Tripadvisor.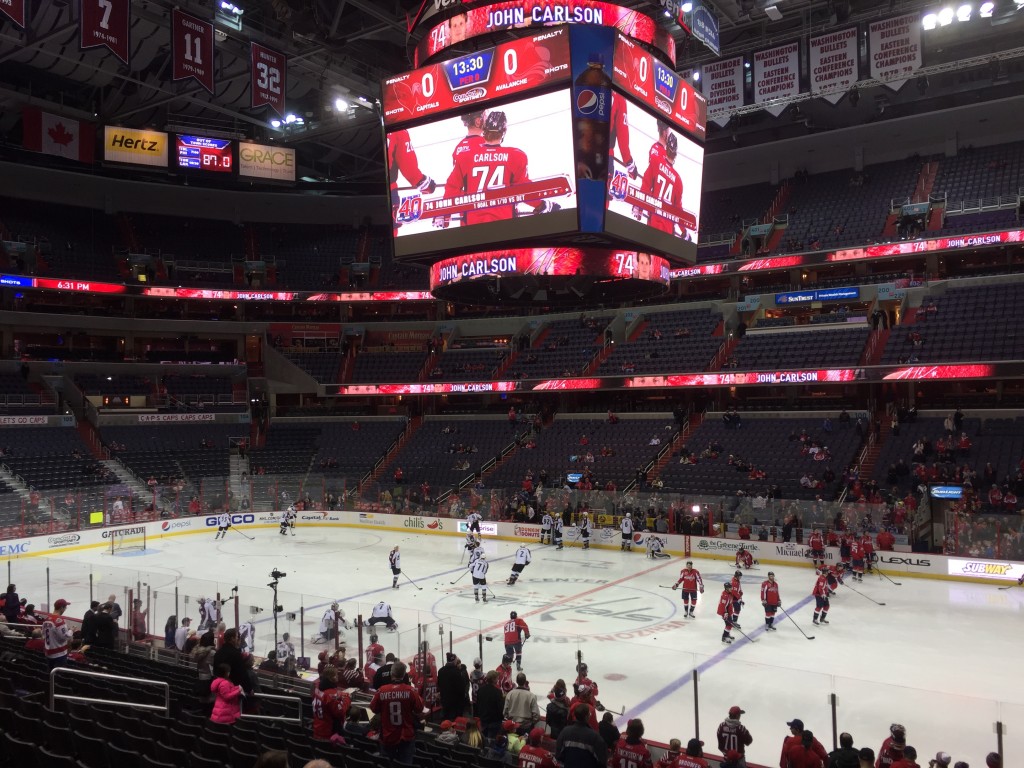 Watching a game at Capital One Arena
Capital One Arena was part of a wave of 1990s construction that saw a number of new arenas built for NBA and NHL teams across the country, and from an architectural and aesthetic standpoint, there isn't much that sets this facility apart from the others built during this period.
The exterior, adorned with lighted billboards, livens up the surrounding area and wouldn't look out of place in New York City, helping bring a sense of vibrancy.
Capital One Arena's interior is clean and modern but corridors are narrow in some spots, and the seating bowl is the pretty standard upper-and-lower-bowl structure, with a club/suite level in between.
The upper seating level at Capital One Arena, also known as the 400 level, doesn't feel too far removed from the action, and the viewing experience is enhanced by an HD videoboard and ribbon boards.
Also, Capital One Arena recently fixed a running issue for patrons in that level, installing seating with larger cupholders.
Interested in a suite at Capital One Arena? Buy suite tickets on SuiteHop.
Food and drink at Capital One Arena
Food offerings had been surprisingly standard, with generic offerings far outnumbering specialty stands and brand names, but that has started to change. Among the additions is a stand, Fuku, operated by celebrity chef David Chang. Chick-Fil-A, Rita's Italian Ice and Dunkin' Donuts do have a presence at the arena as well.
As of 2019, Ben's Chili Bowl — a D.C. favorite that already had a presence at Nationals Park and FedEx Field — also is available at Capital One Arena. The stands serve Ben's famous Half Smokes and other items with chili on them.
Technological advances have also come to the arena, with the introduction of pour-your-own-beer stands and self-ordering kiosks.
Original publish date: February 4, 2016
Most recent update: May 24, 2022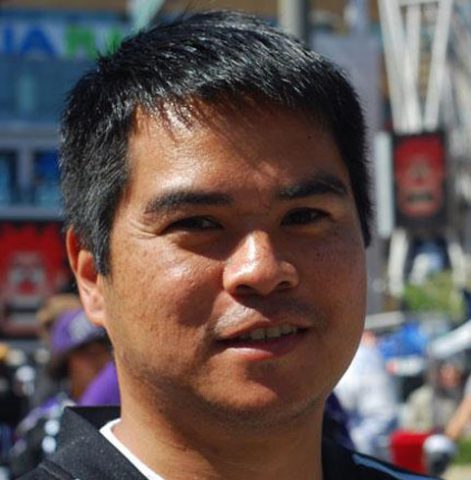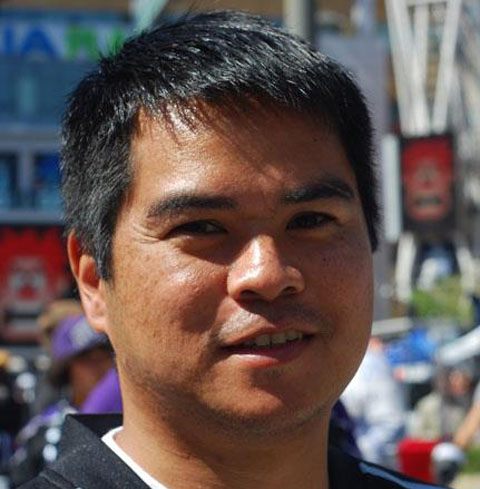 About Edward de la Fuente | Itinerant Fan
I live for sports, and I love to travel. My biggest thrill is combining the two. I've been blogging about sports travel for more than a decade, and traveling for sports for twice as long. To find out more, check out our About page.
Affiliate Disclosure
Please note that some of the links above are affiliate links, and at no additional cost to you, we earn a commission if you make a purchase. These recommendations are only for companies that we've used and have proven to enhance our sports travel experiences. To find out more about our affiliate partnerships, please read our Affiliate Disclaimer.
The Particulars
Home Teams
Washington Capitals
Washington Wizards
Georgetown Hoyas
Address
601 F St. NW
Washington, DC 20004
Year Opened
1997
Capacity
18,506 (hockey)
20,356 (basketball)
Upcoming Events
All times local
Washington Wizards vs. Portland Trail Blazers
Friday, February 3, 2023
7:00 pm
Get tickets at Ticketmaster »

Georgetown Hoyas Men's Basketball vs. UConn Huskies
Saturday, February 4, 2023
12:00 pm
Get tickets at Ticketmaster »

Washington Wizards vs. Cleveland Cavaliers
Monday, February 6, 2023
7:00 pm
Get tickets at Ticketmaster »

Washington Wizards vs. Charlotte Hornets
Wednesday, February 8, 2023
7:00 pm
Get tickets at Ticketmaster »

Georgetown Hoyas Men's Basketball vs. Marquette Golden Eagles
Saturday, February 11, 2023
12:00 pm
Get tickets at Ticketmaster »