M&T Bank Stadium
Our guide to M&T Bank Stadium in Baltimore includes information on events, tickets, parking, public transportation, nearby hotels and restaurants, seating and more. Read on to find out how to get the most out of your gameday experience.
* * *
Baltimore is one of those towns that wears its sports fandom on its sleeve, and you can see that right away as you enter the center of town — the venues for both of its professional teams are right there, front-facing and impossible to miss.
Oriole Park at Camden Yards tends to hog the attention, but M&T Bank Stadium — home of the Baltimore Ravens — deserves some of the spotlight as well as a marquee football facility in a state that's mad about pigskin.
Charm City sure loves its Ravens, as well, warming up to them quickly after the original Browns' move from Cleveland in 1996 and their subsequent switch to the current Edgar Allan Poe-inspired nickname.
Their stadium, opened in 1998 after the Ravens played two years at the old Memorial Stadium, helped endear the team to the city — as did a Super Bowl championship after the 2000 season.
Nowadays, it's worth checking out the scene in downtown Baltimore as it becomes a veritable sea of purple on Ravens gamedays. The stadium's also an occasional host of the annual Army-Navy football game, among other events.
Looking for M&T Bank Stadium event tickets? Search events on Ticketmaster.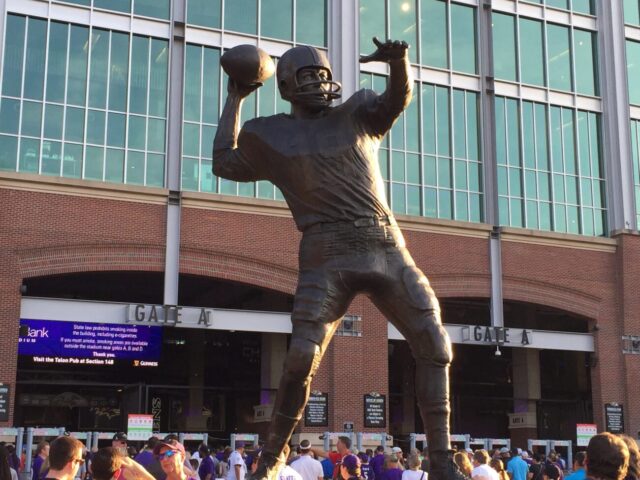 Getting to the stadium
On the southern edge of downtown, M&T Bank Stadium is easily visible from Interstate 95, as it sits in front of the city skyline.
The stadium is also positioned next to I-395, the spur that runs into downtown. Drivers can follow I-395 to the Russell Street exit, at which point you'll see a number of parking lots between the stadium and Camden Yards.
Public transportation is available in the form of Baltimore's MTA light rail; the system's two lines both stop at Hamburg Street, on the stadium's east side, and at Camden Yards, a short walk away (consider the latter if you want to check out some of the pregame scene — more on that below).
The MARC commuter train system also has a stop at Camden Yards. Click here for more on public transit for Ravens games.
Parking at M&T Bank Stadium
Though parking is ample for both M&T Bank Stadium and Camden Yards (events occurring at both venues at the same time almost never happens), these lots are mostly permit-only.
Alternative parking spots are available in a number of private lots downtown and near the Inner Harbor, as well as at the Horseshoe Casino a few blocks south.
Looking for parking at M&T Bank Stadium? Buy parking on SpotHero.
Baltimore hotels near M&T Bank Stadium
• Hampton Inn Baltimore-Downtown-Convention Center – 0.4 miles away
• Hilton Baltimore Inner Harbor – 0.5 miles away
• Holiday Inn Express Baltimore At The Stadiums – 0.5 miles away
Search for more Baltimore hotels on Booking.com.
Map of the surrounding area
Things to do around the stadium
Central Baltimore is at your beck and call before the game, with quite a few restaurants and bars nearby depending on how far you're willing to stray from the stadium. For visitors staying in a downtown hotel, most of these attractions are a short walk away and close to M&T Bank Stadium as well.
If it's your first time visiting Baltimore, be sure to see the Inner Harbor, the most tourist-friendly and picturesque district of the city that includes attractions such as the Maryland Science Center and National Aquarium. Just know that because it's touristy, your restaurant choices are largely of the chain variety, and you're looking at about a mile walk to the stadium afterward.
More choices exist in the blocks immediately to the north of Camden Yards, and most of these cater to sports fans. For example, on one block of Washington Street behind left field at Camden Yards, there are three popular sports bars right next to each other — Pickles Pub, The Bullpen and Sliders — that fill up with Orioles and Ravens fans alike.
Also, look in the lobbies of the numerous hotels in these blocks, as they're popular gathering spots for sports fans to meet before heading to M&T Bank Stadium.
Whatever you choose to do, if you're north of the stadium, head back via Eutaw Street, the pedestrian path that cuts between Camden Yards and the B&O Warehouse (it's open to the public as long as there's no Orioles game).
After crossing Lee Street, you'll hit the RavensWalk, which winds through the parking lot right to M&T Bank Stadium's front door and is lined along the way with food, drink and merchandise stands, as well as games and live music. If you can't set up your own tailgate, there are far worse ways to spend your pregame time than hanging out on the RavensWalk.
For more on visiting Baltimore, check out our Baltimore sports travel guide.
Baltimore restaurants near M&T Bank Stadium
• Game Sports Bar – bar, 0.2 miles away
• SoBo Cafe – American, 0.3 miles away
• Pickles Pub – American, 0.5 miles away
Search for more Baltimore restaurants on Tripadvisor.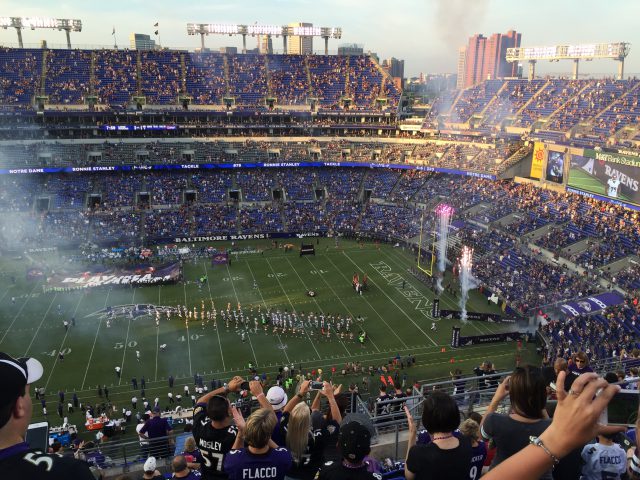 Watching a game at M&T Bank Stadium
Before you go in, check out the plaza in front of Gate A on the stadium's north side, which has statues of Baltimore Colts legend Johnny Unitas and former Ravens star linebacker Ray Lewis (in the pose of his famous pregame dance).
Then, once you do enter, you'll find a very wide main concourse (albeit one that slopes in certain spots) where you can survey all your food, beverage and merchandise options. For many years, fans headed for seating in M&T Bank Stadium's upper deck had to hoof it via ramps, but escalators were finally installed in 2019 as part of an extensive renovation.
From the decor to the concessions, the stadium really does convey its Maryland roots. The state's unique flag, reflected in the Ravens' shield logo, can be seen in several spots around M&T Bank Stadium, while the seating bowl exudes Ravens purple all around.
Otherwise, it's not a unique stadium by any means, though recent improvements have changed that to a degree. Perhaps the most flashy feature is the 200-foot-long "Ravens Vision" HD videoboards, one of which is stationed behind each end zone.
In addition, vertical videoboards were installed in each corner of the stadium at the top of the upper deck. These boards are used to display additional game information.
If you're in M&T Bank Stadium's upper deck seating area, sightlines remain good and not too far removed from the action. Several escalators are available to travel between levels, as are ramps and staircases.
Note that you'll have to use a short ramp to go between 500-level concourses from sideline to end zone, as the latter is set a few feet lower.
Interested in a suite at M&T Bank Stadium? Buy suite tickets on SuiteHop.
Food and drink at M&T Bank Stadium
Baltimore's cuisine is well-represented at the food stands as well, as you can find items such as the pit beef sandwich (no sign of its favored condiment, tiger sauce, though), the crabcake and Bell's Famous Chili.
The team recently implemented a reduced-price menu, called "Flock Friendly Fare," that keeps the prices of stadium-standard food items such as hot dogs, fries and pretzels at $6 or below, and bringing the price of many alcoholic beverages below $10.
There are bar areas in each corner of the upper deck, and you can head to the north side concourse during a break in the action for a pretty good view of the Baltimore skyline.
Original publish date: February 4, 2016
Most recent update: August 30, 2023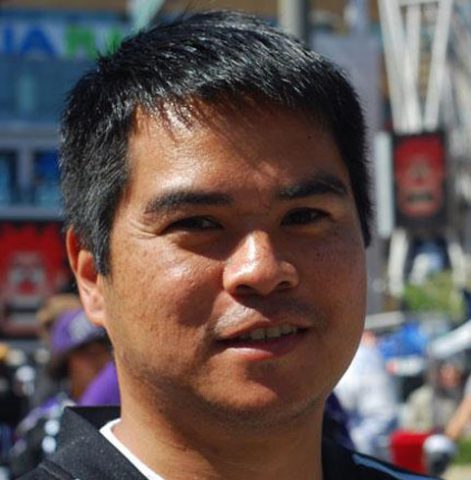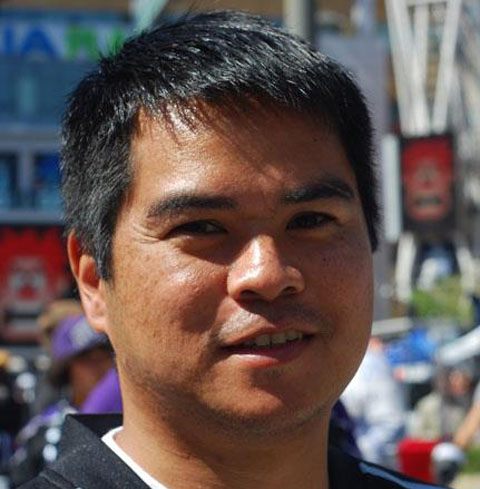 Edward de la Fuente | Itinerant Fan
I live for sports, and I love to travel. My biggest thrill is combining the two. I've been blogging about sports travel for more than a decade, and traveling for sports for twice as long.
About me | FAQ | Buy me a beer 🍺
Affiliate Disclosure
Please note that some of the links above are affiliate links, and at no additional cost to you, we earn a commission if you make a purchase. These recommendations are only for companies that we've used and have proven to enhance our sports travel experiences. To find out more about our affiliate partnerships, please read our Affiliate Disclaimer.
The Particulars
Home Teams
Baltimore Ravens
Address
1101 Russell St.
Baltimore, MD 21230
Year Opened
1998
Capacity
71,008
Upcoming Events
All times local
Baltimore Ravens v Los Angeles Rams
Sunday, December 10, 2023
1:00 pm
Get tickets at Ticketmaster »

Baltimore Ravens v Miami Dolphins
Sunday, December 31, 2023
1:00 pm
Get tickets at Ticketmaster »