Angel Stadium of Anaheim
Our guide to Angel Stadium of Anaheim includes information on events, tickets, parking, public transportation, nearby hotels and restaurants, seating and more. Read on to find out how to get the most out of your gameday experience.
* * *
You can take the "Anaheim" out of the name "Los Angeles Angels," but you can't take the Anaheim out of the team's home ballpark. Not only is it officially called Angel Stadium of Anaheim and not only is it in Anaheim proper, it really exudes Anaheim.
What we mean by that is, it's a suburban ballpark in suburbia, with freeways, strip malls and neighborhoods all around. Also nearby, by the way, is Disneyland, which we'll cover below.
The "Big A" is getting up there in years (it celebrated 50 years in 2016) and has gone through quite a bit in its history, including several renovations as it went from baseball-only to dual baseball/football and back to baseball again.
When you attend a game there, you'll see that the park is showing its age in some areas, but the team has done its best to spruce things up over the years and it remains as good a place to watch major-league ball as any of its contemporaries.
Angel Stadium's long-term future was up in the air for several years, as the Angels had looked around Orange County for potential new ballpark sites in recent years, and at times were at odds with the city of Anaheim over how to manage the Angel Stadium site going forward. However, the two sides came to an agreement in December 2019 that sold the stadium to the team and ensured the Angels would stay in town until 2050.
Still up in the air is whether the team will choose to renovate Angel Stadium or build a new ballpark entirely. Until that's decided, there's still plenty of time to enjoy the current park for all it's worth.
For more on visiting Anaheim, check out our Los Angeles/Anaheim sports travel guide.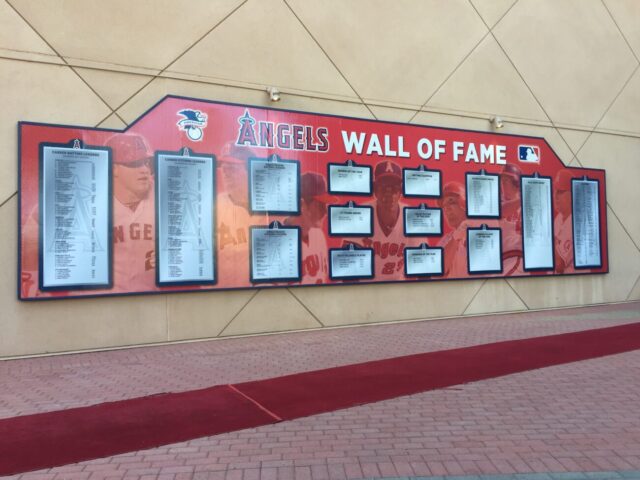 Getting to the ballpark
The vast majority of fans arrive for Angel Stadium events via car — this is the L.A. area, after all — and Angel Stadium is located right alongside Route 57 (the city's other pro sports venue, Honda Center, is on the other side of the freeway and visible beyond the outfield bleachers). A major freeway interchange, where Interstate 5 meets Routes 57 and 22 in what locals ruefully call the "Orange Crush," is not far away.
For carpoolers, one way of avoiding the traffic involves using the HOV lanes on Interstate 5, aka the Santa Ana Freeway, and exiting at Gene Autry Drive. Head east on Gene Autry, which leads directly into the stadium parking lot.
There is a public transportation alternative to the game in the form of Metrolink, the L.A. area's commuter train service, which runs regular trains between L.A.'s Union Station and Anaheim. The Anaheim station is along nearby Douglas Avenue, with the train platform connecting with the ballpark parking lot. (Note: Metrolink used to also run special-event "Angels Express" trains to Angel Stadium, but this service was discontinued in 2021 and doesn't appear to be returning.)
Parking at Angel Stadium
The easiest access points for Angel Stadium are via the Katella Avenue or Orangewood Avenue exits on Route 57, or the State College Boulevard exit on I-5.
Angel Stadium is surrounded by a large parking lot that has several entrance gates via Orangewood, State College and Katella. General parking in the Angel Stadium lot costs $20 for Angels games and other events.
If you're looking for bargain parking, though, the numerous small office parks surrounding Angel Stadium offer parking in the $10 range or less. Try Gene Autry Drive or Orangewood east of the 57 to find some of these deals.
Anaheim hotels near Angel Stadium
• TownePlace Suites by Marriott Anaheim Maingate – 0.5 miles away
• Ayres Hotel Anaheim – 0.5 miles away
• Embassy Suites by Hilton Anaheim-Orange – 0.6 miles away
Search for more Anaheim hotels on Booking.com.
Map of the surrounding area
Things to do around the ballpark
This particular section of Anaheim, known as the Platinum Triangle, is tourist-heavy because of nearby Disneyland and the Anaheim Convention Center, so hotels, restaurants and bars are plentiful. An influx of new apartments and condo buildings, some springing up right across the street from Angel Stadium, has contributed to the increase in entertainment and nightlife options on event nights.
You can survey your options along Harbor Boulevard between I-5 and Orangewood Avenue, as well as Katella between State College and Douglas, but know that you're just as likely (perhaps more so on most days) to find yourself among families in town to visit Disneyland as baseball fans.
For a more sports fan-specific atmosphere, just look across Orangewood, where two major brewpubs — Golden Road and Karl Strauss Brewery — have set up shop, each with inviting dining areas and food and beer aplenty.
A little farther away, Anaheim's entertainment district has grown by leaps and bounds as a nightlife destination in recent years. Start by exploring the Anaheim Packing District, a popular food and drink hall located about three miles from Angel Stadium.
You can also try the number of establishments along Katella between Douglas and Main Street, east of the ballpark — because they're closer to Angel Stadium and Honda Center than to Disneyland, they tend to be more frequented by sports fans.
A few places worth checking out: J.T. Schmid's, across from Honda Center; Lazy Dog; and The Tilted Kilt. The latter two are located in a shopping center known as the Stadium Promenade in the adjoining city of Orange.
Another viable pregame option: Stop by Disneyland. Yes, sports fans do carve out time to cavort with Mickey Mouse before games, and happily wear their fandom on their sleeves as they explore the Magic Kingdom. Be sure to plan ahead, though, because admission is pricey and it's best to have enough time to make your investment worth it.
Anaheim restaurants near Angel Stadium
• Golden Road Anaheim – pub, 0.3 miles away
• Karl Strauss Brewing Company – pub, 0.3 miles away
• J.T. Schmidt's Restaurant & Brewery – 0.6 miles away
Search for more Anaheim restaurants on Tripadvisor.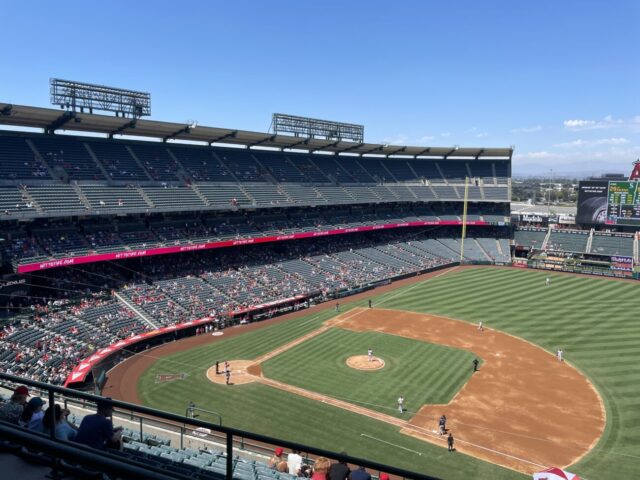 Watching a game at Angel Stadium
Angel Stadium of Anaheim is an old lady that's gotten a bit of a facelift and made to look modern, but signs of its age are still readily apparent. For example, its corridors have been dressed up in a lot of areas, but in others they're barren and worn (particularly when you get toward the outfield in less-traveled areas). Still, they've done a good job matching up to newer facilities in terms of accoutrements.
There's probably no better example of this than along the field-level concourses, where areas that used to just be extra gates have been transformed into what are essentially outdoor food courts, complete with picnic tables shaded by palm trees.
The main concourse, though a bit cramped, features the team store and a display case containing mementos from the 2002 World Series title. You can also peek into the home-plate club area, where people get food from a carving station while regular folks gawk from the other side of the glass.
Because it was built as a baseball-only facility first, sight lines from seats from foul pole to foul pole are excellent, and the upper deck (known here as the View Level) is not as high as the top decks at most newer ballparks.
The outfield configuration, meanwhile, is a remnant of the days when the stadium also hosted the Los Angeles Rams of the NFL, a reason why the bleacher seats beyond the right-field fence are so high.
Angel Stadium boasts one remnant of the days when Disney owned the team — the rock formation in left-center field that shoots off geysers whenever an Angels player hits a home run.
For a more classic relic, look beyond the fence at the marquee that rests alongside Route 57 — it was the stadium's original scoreboard and, because of its shape, is the primary reason the ballpark has the nickname "The Big A." When the Angels win, the halo at the top of the Big A lights up.
Food and drink at Angel Stadium
Concessions at Angel Stadium include standard stadium fare such as hot dogs and pizza, but you can also find items like empanadas, rotisserie chicken and poke bowls.
Orange County favorite Chronic Tacos operates several stands inside the stadium, as does sandwich chain Jersey Mike's.
Beer selections include brews from Ballast Point, Santa Monica Brew Works, Golden Road and Hangar 24. If you're looking for a more communal bar experience at Angel Stadium, head to the right-field stands to find the Saint Archer Brewing Company tap room, that has patio and dining-room seating with views of the field.
Original publish date: February 4, 2016
Most recent update: March 22, 2023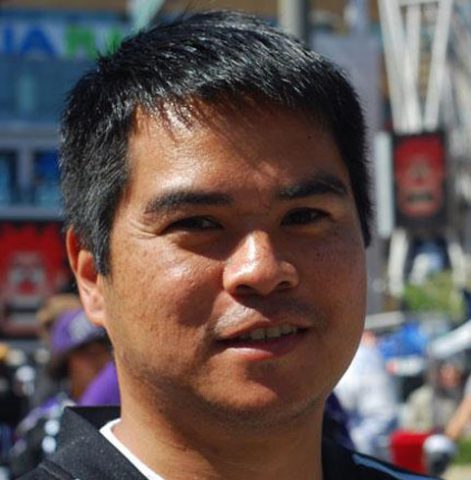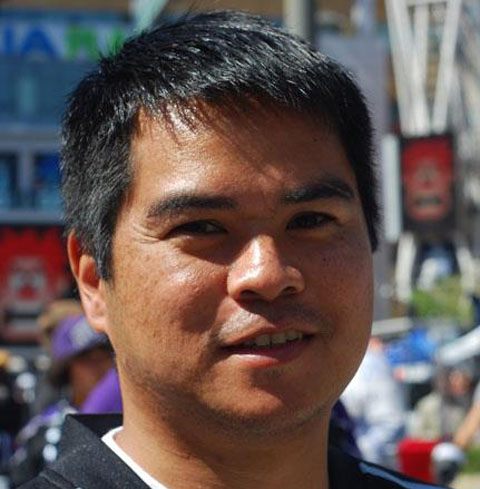 Edward de la Fuente | Itinerant Fan
I live for sports, and I love to travel. My biggest thrill is combining the two. I've been blogging about sports travel for more than a decade, and traveling for sports for twice as long.
About me | FAQ | Buy me a beer 🍺
Affiliate Disclosure
Please note that some of the links above are affiliate links, and at no additional cost to you, we earn a commission if you make a purchase. These recommendations are only for companies that we've used and have proven to enhance our sports travel experiences. To find out more about our affiliate partnerships, please read our Affiliate Disclaimer.
The Particulars
Home Teams
Los Angeles Angels
Address
2000 E. Gene Autry Way
Anaheim, CA 92806
Year Opened
1966
Capacity
45,050
Upcoming Events
All times local
Los Angeles Angels vs. Chicago Cubs
Tuesday, June 6, 2023
6:38 pm
Get tickets at Ticketmaster »

Los Angeles Angels vs. Chicago Cubs
Wednesday, June 7, 2023
6:38 pm
Get tickets at Ticketmaster »

Los Angeles Angels vs. Chicago Cubs
Thursday, June 8, 2023
6:38 pm
Get tickets at Ticketmaster »

Los Angeles Angels vs. Seattle Mariners
Friday, June 9, 2023
6:38 pm
Get tickets at Ticketmaster »

Los Angeles Angels vs. Seattle Mariners
Saturday, June 10, 2023
7:07 pm
Get tickets at Ticketmaster »