RingCentral Coliseum
Our guide to RingCentral Coliseum in Oakland includes information on events, tickets, parking, public transportation, nearby hotels and restaurants, seating and more. Read on to find out how to get the most out of your gameday experience.
* * *
RingCentral Coliseum is still the home of the Oakland Athletics and select other events. But doesn't have many nice things said or written about it these days.
It is an aging concrete stadium full of problems. It was the last remaining stadium in the U.S. to house both an MLB and an NFL team. It was once considered a nice little park to watch baseball until a mid-90s renovation that lured back the NFL turned it into a hideous Franken-stadium and introduced the term "Mount Davis" into our sports vocabulary.
Clearly the Coliseum's days are numbered, even if it managed to land a new naming sponsor in 2019. The Athletics have tried time and time again to build a new ballpark at a different location in Oakland, proposing a number of sites in various spots around town only to run into numerous obstacles each time.
Meanwhile, the Raiders played out the string for three seasons before heading to Las Vegas and the brand new Allegiant Stadium after the 2019 season. Las Vegas is trying to woo the A's also, and currently it appears the franchise is trying to decide whether to try to make it work in Oakland or cut bait and head for the promise of Sin City.
Amid that ominous backdrop, why trek to Oakland and see an event at RingCentral Coliseum? Well, it's easily accessible, for one thing. You'll meet some of the most passionate and knowledgeable fans baseball has to offer, even if recent hard times have left them a little jaded. And hey, look hard enough and you'll see that it has a few charms, too.
We dropped in on a daytrip to the Bay Area to see how the old place was holding up. Turns out it's still standing, and it can still be a perfectly functional place to catch a ballgame. Just don't expect anything too fancy.
For more on visiting Oakland, check out our San Francisco Bay Area sports travel guide.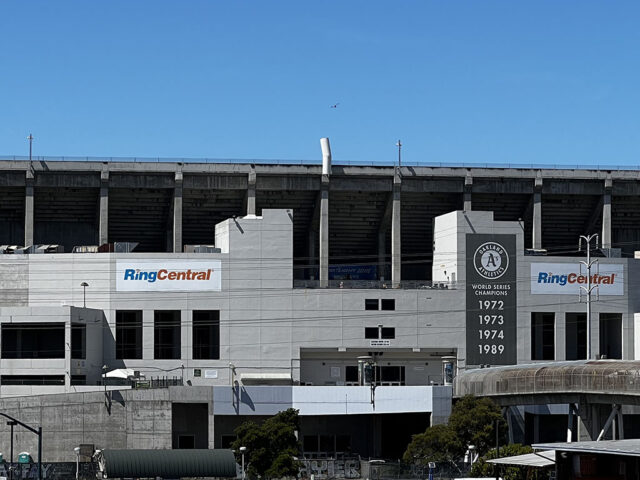 Getting to the stadium
Look at it on a map and you might think to yourself that RingCentral Coliseum isn't a hard place to get to, and you wouldn't be wrong. The stadium sits on a plot of land officially known as the Oakland-Alameda County Coliseum Complex, which also includes Oracle Arena (which itself was once known as the Oakland Coliseum Arena — confusing, huh?), and the two venues lie alongside Interstate 880, the major freeway that runs through Oakland and leads to the Bay Bridge crossing into San Francisco.
So driving is pretty direct — take 880 to Hegenberger Road — though traffic in that area around the time fans would be trying to get to games is always a crapshoot, so be sure to allot extra time for yourself for driving and parking at an RingCentral Coliseum event.
One of the definite positives of the stadium is its proximity to public transit — both BART and Amtrak have stations at the Coliseum's doorstep, and the stations are conveniently named "Coliseum" so you can't get confused.
From the BART station, just walk across a pedestrian bridge and you'll be there, though for A's games you'll need to walk around the perimeter a bit since the gate you'll see first is at center field and usually not open for baseball. BART fares can get a little pricey depending on where you're coming from, but it certainly beats the cost of parking should you chose to drive to the game.
If you're coming straight from the Oakland Airport, about a mile away, you can get to RingCentral Coliseum for free, technically. Use the BART train from the airport to the station — you just need a fare ticket to get through the turnstiles, but you won't be charged unless you depart the system somewhere besides the Coliseum station.
Event parking in the RingCentral Coliseum lots costs $30; follow the link to purchase parking in advance. There are also a few lots in the area managed by third-party companies where you might be able to drive up and find a spot.
Oakland hotels near RingCentral Coliseum
• Days Hotel by Wyndham Oakland Airport-Coliseum – 0.6 miles away
• Quality Inn Oakland Airport – 0.8 miles away
• Best Western Airport Inn & Suites Oakland – 1.1 miles away
Search for more Oakland hotels on Booking.com.
Map of the surrounding area
Things to do around the stadium
A's fans don't usually come to RingCentral Coliseum in droves, but they sure know how to party — Oakland is one of very few places in Major League Baseball in which you'll find tailgating before events on a regular basis in the parking lot.
If you're looking outside the stadium grounds for pregame merriment, your choices are meager. There's a Denny's down the street and a shopping center on the other side of the freeway on Hegenberger that includes, among other things, an In-N-Out Burger, a Panda Express and a Chipotle.
And sometimes you'll see vendors with mobile grills selling what's known as a Danger Dog, aka a bacon-wrapped hot dog, along the BART pedestrian bridge.
The A's have done their best to increase the options for fans outside RingCentral Coliseum. The plaza between the stadium and arena has been rebranded Championship Plaza and serves as a pregame meeting point. Fans will be able to find food trucks and live entertainment here.
Note that if you're coming from the BART station, you'll have to walk all the way over the pedestrian bridge, which spans over the vast parking lot, and then around RingCentral Coliseum to the other side to reach Championship Plaza.
Oakland restaurants near RingCentral Coliseum
• Denny's – diner, 0.5 miles away
• Taco Bell – fast food, 0.7 miles away
• In-N-Out Burger – fast food, 0.8 miles away
Search for more Oakland restaurants on Tripadvisor.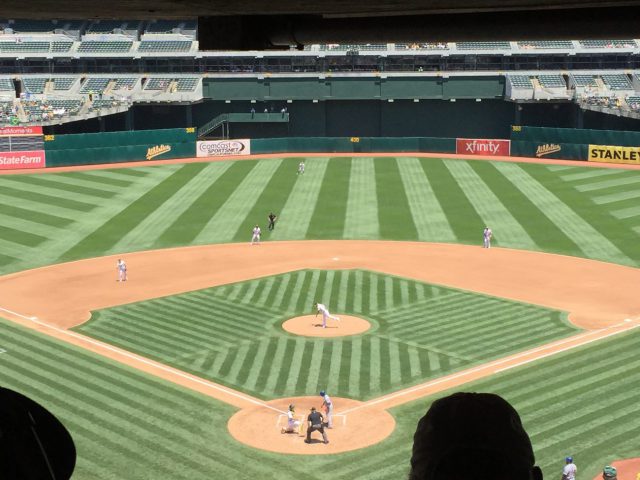 Watching a game at RingCentral Coliseum
RingCentral Coliseum tries to be a football stadium and tries to be a baseball stadium, yet compared to its peers is ill-fitted for both (which, frankly, was the case with most multipurpose stadiums built in the same era).
The addition of Mount Davis, that portion of the stands that hovers over the rest of the stadium, may have been a slight boon to the Raiders when they returned from Los Angeles in 1995, but it sorely diminished the experience for A's fans, who beforehand at least had the Oakland hills to look out to during breaks in the action.
These days attendance at A's games can be sparse as their future remains up in the air. For their part, the A's try to make the atmosphere more intimate by tarping off most of the upper deck and nearly all of Mount Davis — though most outsiders would see that as an admission of waning popularity, the remaining seats do offer decent vantage points.
Famously, RingCentral Coliseum's round shape creates the most foul territory of any venue in the majors, so don't be surprised if you feel farther removed from the action than at most ballparks.
The franchise does its best to keep fans entertained — and even gives them a reason to venture out toward Mount Davis.
For a beer and a relaxed place to watch the game, head to either foul pole, where the bleacher sections have been converted to party decks, or the Shibe Park Tavern on the 200 level.
On the second level in left field is the Treehouse, an outdoor tavern that includes not only a long bar but also tavern games like foosball.
Food and drink at RingCentral Coliseum
The old concrete edifice has its dank corners and dark alleyways, but its main concourse has concession stands at nearly every turn and viewing areas where you can keep tabs on the action as you're walking along. Just don't expect anything fantastic in those concession stands, though the A's have actively been trying to change that, too.
You'll find most stadium staples there — burgers, chicken tenders, sausages and the like — but they've been supplemented by more adventurous options such as fish and chips, teriyaki bowls and veggie burgers.
If you're feeling really adventurous, grab a bag of fried and seasoned crickets, which are locally produced.
Original publish date: February 4, 2016
Most recent update: March 19, 2023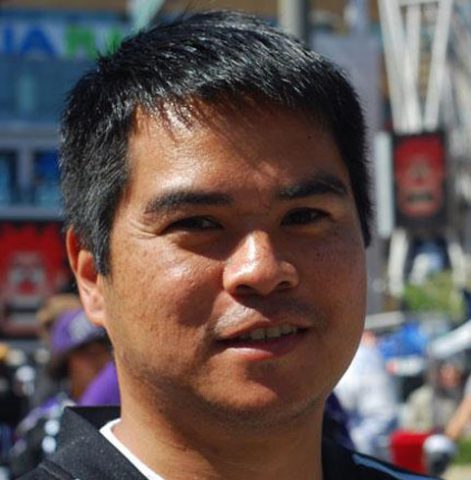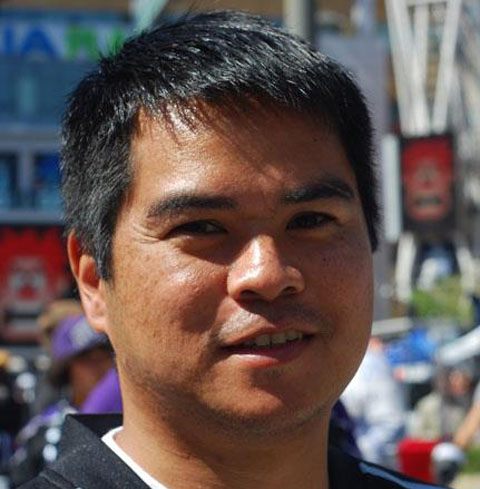 Edward de la Fuente | Itinerant Fan
I live for sports, and I love to travel. My biggest thrill is combining the two. I've been blogging about sports travel for more than a decade, and traveling for sports for twice as long.
About me | FAQ | Buy me a beer 🍺
Affiliate Disclosure
Please note that some of the links above are affiliate links, and at no additional cost to you, we earn a commission if you make a purchase. These recommendations are only for companies that we've used and have proven to enhance our sports travel experiences. To find out more about our affiliate partnerships, please read our Affiliate Disclaimer.
The Particulars
Home Teams
Oakland Athletics
Address
7000 Joe Morgan Way
Oakland, CA 94621
Year Opened
1966
Capacity
46,867
Upcoming Events
All times local
Oakland Athletics vs. San Francisco Giants
Monday, March 25, 2024
6:40 pm
Get tickets at Ticketmaster »

Oakland Athletics vs. Cleveland Guardians
Thursday, March 28, 2024
12:00 am
Get tickets at Ticketmaster »

Oakland Athletics vs. Cleveland Guardians
Friday, March 29, 2024
12:00 am
Get tickets at Ticketmaster »

Oakland Athletics vs. Cleveland Guardians
Saturday, March 30, 2024
12:00 am
Get tickets at Ticketmaster »

Oakland Athletics vs. Cleveland Guardians
Sunday, March 31, 2024
12:00 am
Get tickets at Ticketmaster »