Los Angeles/Anaheim sports travel guide
Our city guides are meant to showcase the best of a metropolitan area from the perspective of a sports fan visiting the Los Angeles area to watch their favorite teams in a game or two. Here's our guide to the best of Los Angeles sports travel.
* * *
The Los Angeles area is a great many things — sunny, spread out, diverse and so much more.
These same adjectives can be applied to the venues that house the sports teams of Los Angeles and Anaheim, in a region collectively known by locals as the Southland.
There are quite a few of them and each brings its own distinct attributes, from quaint (Dodger Stadium) to futuristic (Crypto.com Arena) to historic (the L.A. Coliseum and Rose Bowl) to, well, suburban (Angel Stadium and Honda Center). And yes, they are all worth seeing, but would the author of a site about sports travel tell you any differently?
The Southland's sheer size often demands that you have a car to navigate it, and in some respects that makes it a daunting place to visit for tourists — there just isn't enough time to see everything, and some of the places on folks' lists seem too far-flung to reach.
Planning and familiarity with the geography, of course, can mitigate a lot of those factors, and hopefully that's where this sports travel guide to Los Angeles comes in. Los Angeles is where we live and where we grew up, so we hope this travel guide can help you plan the perfect sports travel vacation in Southern California.
From bucket list items to great food to scenic views, there's an unlimited amount of things to do in Los Angeles. Just don't blame us for all the traffic you're bound to get stuck in, please.
Map of Los Angeles/Anaheim sports venues and attractions
Click placemark in index to find on map | View Los Angeles sports travel guide in a larger map
Where to watch sports in Los Angeles/Anaheim
The Los Angeles market, quite famously, did not have an NFL team for two decades, but that changed in 2016 with the return of the Rams to the city they called home for nearly 50 years and, just a year later, the relocation of the Chargers from San Diego.
The NFL's renewed presence rounds out a sports scene in Los Angles that includes two teams to root for in every other professional sport, as well as a strong college sports scene thanks to USC, UCLA and several other schools with strong Division I teams in different sports.
And the pro sports landscape has changed even further with the birth of Los Angeles FC, an MLS expansion franchise that began play in 2018 in the new Banc of California Stadium (now BMO Stadium) next to the Coliseum.
Meanwhile, SoFi Stadium, the new football palace in Inglewood for the Rams and Chargers, opened in the fall of 2020 and has already played host to a Super Bowl and a College Football Playoff national championship game.
SoFi will get a pro venue neighbor in the fall of 2024 when the Clippers open their new arena, the Intuit Dome, which is currently under construction in Inglewood.
Primary sports venues in Los Angeles/Anaheim
• Angel Stadium of Anaheim: Home of the Angels. Located at 200 E. Gene Autry Way in Anaheim.
• BMO Stadium: Home of Los Angeles FC. Located at 3939 S. Figueroa Street in Exposition Park.
• Crypto.com Arena: Home of the Clippers, Kings, Lakers and WNBA's Sparks. Located at 1111 S. Figueroa Street in downtown L.A.
• Dignity Health Sports Park: Home of the Galaxy. Located at 18400 S. Avalon Boulevard in the suburb of Carson, about 15 miles south of downtown L.A.
• Dodger Stadium: Home of the Dodgers. Located at 1000 Vin Scully Avenue just north of downtown Los Angeles.
• Honda Center: Home of the Ducks. Located at 2695 E. Katella Avenue in Anaheim.
• Los Angeles Memorial Coliseum: Home of USC Trojans football. Located at 3911 S. Figueroa Street in Exposition Park.
• Pauley Pavilion: Home of UCLA Bruins basketball. Located at 301 Westwood Plaza on the UCLA campus in Westwood.
• Rose Bowl Stadium: Home of UCLA Bruins football and the Rose Bowl Game. Located in Pasadena, about 10 miles north of downtown L.A.
• SoFi Stadium: Home of the Rams and Chargers. Located at 1000 S. Prairie Avenue in the suburb of Inglewood.
Arriving and getting around Los Angeles/Anaheim
Getting in
The majority of people flying into the Los Angeles area do so via Los Angeles International Airport (LAX), situated along the Pacific coast some 15 miles (by car) from downtown. LAX is huge and has service to just about every major city by every major airline, but the airport itself can be excruciatingly painful to navigate, particularly around the cramped Terminal 1 that houses Southwest gates.
Alternatives for fliers include Hollywood Burbank Airport (BUR), Long Beach Airport (LGB) and John Wayne Airport in Orange County (SNA). Burbank and John Wayne are popular alternatives for those flying Southwest, while Long Beach is a hub for JetBlue.
Amtrak service is available into L.A.'s Union Station, on the north edge of downtown, with service to and from the Bay Area, San Diego and Arizona (and points beyond, depending on the route).
For drivers, Interstates 5 and 10 run through the heart of the city, and Interstate 15 passes through the Inland Empire about 50 miles east of downtown L.A. as it runs between Las Vegas and San Diego.
Los Angeles is a great starting point for California road trips along the famed Pacific Coast Highway (aka California Route 1), which takes you to famous stops such as Santa Barbara, Big Sur and Monterey.
Where to stay
The possibilities for lodging on a Los Angeles sports travel vacation are truly endless, and the convenience of different locales depends on the teams you plan on seeing. This is where studying a map of the area can be helpful.
Note, though, that most brand-name hotels near major tourist attractions in SoCal tend to be on the expensive side, routinely trending toward $200 a night. For those whose travels in Los Angeles include watching the teams, here's a brief, venue-specific hotel guide:
• For Crypto.com Arena, Dodger Stadium and the Coliseum, downtown L.A. has a large selection of hotels, with several more planned or currently being built in the immediate proximity of the arena as the city works to make the South Park area an emerging destination for visitors and residents alike.
Also convenient by car is Pasadena, with its thriving Old Town shopping/restaurant district and proximity to the Rose Bowl. Hollywood is a desirable option (and accessible to downtown by the Metro Red Line — more on that later) for those with a bigger budget.
• In Anaheim, the so-called Platinum Triangle includes many hotels near Disneyland and the Anaheim Convention Center, but also a couple miles away from Angel Stadium and Honda Center. Commuter-type hotels and motels can be found throughout the neighboring cities and near John Wayne Airport.
• Santa Monica is convenient (as long as it's not rush hour, anyway) to the UCLA campus, and is also home to a popular pier and a bustling shopping district in the Third Street Promenade.
• The area surrounding LAX has plenty of brand-name hotels at more reasonable rates compared to the tourist-heavy areas, but be ready for a 20-30 minute drive downtown even during the best of times traffic-wise. It is convenient to SoFi Stadium as well as to Carson and Dignity Health Sports Park, about 10 miles away.
Getting around
Did we mention you'll need a car? They don't call the Southland the "land of the automobile" for nothing.
Rental car deals are plentiful from most airport-based outlets, and a handy map (or GPS system) is an L.A. visitor's best friend. Check out our map above for help pinpointing the spots you'll want to visit most during your trip.
Believe it or not, though, there are options for the car-phobic — and yes, even if your reason for visiting Los Angeles is sports travel, too.
L.A. has spent the last 30 years piecing together a viable light rail system, and today the Metro can get you to a lot of spots worth visiting — and is still expanding.
Downtown, naturally, is the hub, with every line in the system converging at either Union Station or 7th Street/MetroCenter. Crypto.com Arena is accessible via the Pico stop on the Expo and Blue lines; the Coliseum can be reached from the Expo Park/USC and Expo/Vermont stations on the Expo Line; and the Rose Bowl is a healthy walk (more than a mile) from the Memorial Park stop on the Gold Line.
Metrolink, the Southland's regional rail service, and Amtrak share a station right next to Angel Stadium.
Gameday parking
Parking is notoriously difficult in L.A., with precious few spots available for free. It is usually plentiful at the sports venues for all of Los Angeles' sports teams, but sometimes there are caveats. For example, much of the general parking at the Rose Bowl is on the nearby Brookside Golf Course — that is, literally ON the course.
Many locals have their "secrets" for saving money on parking at certain venues, but a lot of times that involves parking on the lawns of nearby residences or in office towers' parking structures, and if you're uninitiated and try that route, you may find yourself actually paying more to stash your car in a sketchier situation.
Generally, expect $15 and up for venue-operated lots at all of L.A.'s stadiums, including the ones in Anaheim. There are usually cheaper options, ie. street parking downtown a few blocks away from Crypto.com Arena and the office complexes west of Angel Stadium, but look closely at the signs before you get seduced by the flag-waving attendant.
Things to see and do in Los Angeles/Anaheim
Even if your reason for coming to Los Angeles is sports travel, the region has so much more to offer. With a metropolis as large as Los Angeles, there are simply too many attractions to list here, so for this sports travel guide we'll go with our can't miss points of interest that can be enjoyed when you're not watching the teams in action.
Work on your tan at the beach
Never seen the ocean? Well then, at least grabbing a glimpse of the Pacific is a must while you're in Southern California.
There are multiple options for doing so, from famous beaches (Malibu, Venice, Newport) to popular piers (Santa Monica, Manhattan Beach, Redondo Beach). If you're into surfing, you're most likely to find people catching a wave at Huntington Beach in Orange County.
Hit the amusement parks
The many amusement parks in SoCal beckon for most tourists — there's Disneyland, Universal Studios, Six Flags Magic Mountain and Knott's Berry Farm.
One-day passes can be expensive depending on the park and the season (approaching and even beyond $100 for an adult) but talk to a few locals and chances are they'll know a way to get discounted tickets. Pulling out your AAA card, if you've got one, is a good way to start.
L.A.'s thriving entertainment scene presents a myriad of options for the sports fan looking for a way to spend spare time. Endless movie premieres, TV show tapings and concerts are just some of the choices.
If your interest in venues ranges past sports, the Hollywood Bowl ranks as one of the city's most iconic structures. And the Sunset Strip is famous for its bevy of small music clubs.
For those whose entertainment tastes run more classical, see what's going on at the Music Center and the Walt Disney Concert Hall, both downtown.
Eat the L.A. way
Los Angeles boasts its share of famous restaurants, as well as those fans of the local sports teams frequent regularly on their way to and from games.
While we could dig deep into the travel guide to name literally hundreds of places worth trying in the Los Angeles area, here are just a few of the best-known spots that visitors tend to seek out for a unique taste of the Southland:
• Philippe the Original (1001 N. Alameda St., near Union Station): The purported originator of the French Dip sandwich and a popular stop for Dodgers fans. (Note: We also document great places to eat before a game at Dodger Stadium here.)
• Tommy's (2575 Beverly Blvd.; other locations): An iconic L.A.-area hamburger and hot dog stand, known for putting its chili on everything.
• Pink's Hot Dogs (709 N. La Brea Ave.).: A stand serving specialty hot dogs, known especially for its popularity among celebrities.
• Roscoe's House of Chicken and Waffles (1865 S. La Brea Ave.; multiple locations): L.A.'s take on soul food, also popular among the celebrity set.
• The Apple Pan (10801 W. Pico Blvd.): A stalwart for that classic L.A. dining experience, counter-service burger eating, and one of the most beloved eateries on the Westside. Regulars swear by the Hickoryburger.
• Langer's Delicatessen (704 S. Alvarado Street): Like most delis, this Westlake District institution has a huge menu, but first-timers nearly always go for the #19, considered by many to be the best sandwich in L.A.
• Eggslut (317 S. Broadway): One of the most popular food stands in the bustling Grand Central Market downtown has gained a loyal following for its egg-topped breakfast sandwiches and burgers.
• Howlin' Ray's (727 N. Broadway #128): Expect long lines at this stand in L.A.'s Chinatown that dishes up Nashville-style hot chicken.
• Lawry's The Prime Rib (100 La Cienega Blvd.): This fine-dining restaurant in which prime rib is hand-sliced from traveling carts has a strong sports connection — every December, players from the two teams competing in the upcoming Rose Bowl dine here in an event known as the Beef Bowl.
• Musso & Frank Grill (6667 Hollywood Blvd.): If you're seeing the sights in Hollywood, stop for dinner or a drink at this old-timey restaurant, operating since 1919, that harkens back to the golden age of L.A.'s film industry.
• In-N-Out Burger (numerous locations): If you're from the West Coast, you know all about this burger chain and its cult-like following. If you're not, you might be wondering what the big deal is — in which case, you owe it to yourself to try it at least once. The location next to LAX (9149 S. Sepulveda Blvd.) is known to be the first stop upon arriving in L.A. and/or the last stop before departing for thousands of travelers.
L.A. also gave birth to the food truck craze, and just about every ethnic cuisine has a strong representation somewhere in the Southland. If you'd rather stay close to the venues, Crypto.com Arena benefits greatly from the L.A. Live entertainment complex across the street, which has a number of eateries and bars for pregame and postgame entertainment.
More sports
The Los Angeles-area colleges boast strong athletic programs, and frequently one of their sports teams will enjoy a breakthrough season in basketball, baseball or another sport. Among the schools in the area: Long Beach State, Cal State Fullerton, UC Irvine, Pepperdine and Loyola Marymount.
In addition to the Rose Bowl, the Los Angeles area also hosts a lower-tier bowl game: The Jimmy Kimmel LA Bowl at SoFi Stadium, pitting Pac-12 and ACC opponents.
Minor-league baseball is thriving in the desert suburbs that surround L.A., with Class-A California League teams in Rancho Cucamonga, Lake Elsinore, San Bernardino and Lancaster.
Original publish date: June 26, 2013
Most recent update: March 2, 2023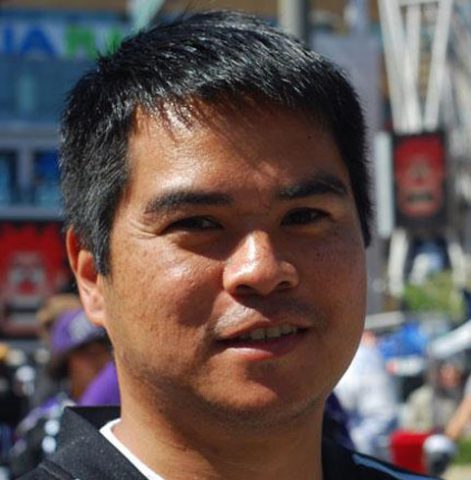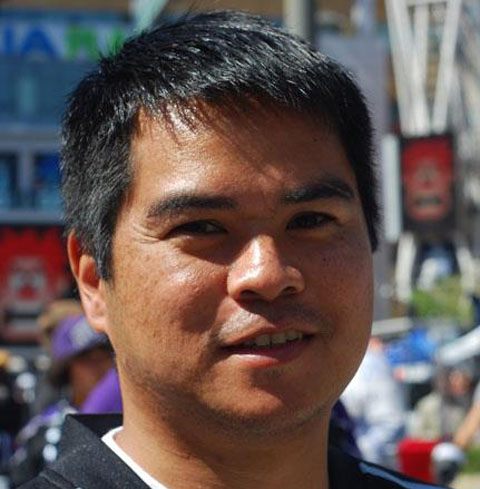 Edward de la Fuente | Itinerant Fan
I live for sports, and I love to travel. My biggest thrill is combining the two. I've been blogging about sports travel for more than a decade, and traveling for sports for twice as long.
About me | FAQ | Buy me a beer 🍺
Affiliate Disclosure
Please note that some of the links above are affiliate links, and at no additional cost to you, we earn a commission if you make a purchase. These recommendations are only for companies that we've used and have proven to enhance our sports travel experiences. To find out more about our affiliate partnerships, please read our Affiliate Disclaimer.