PNC Park
Our guide to PNC Park in Pittsburgh includes information on events, tickets, parking, public transportation, nearby hotels and restaurants, seating and more. Read on to find out how to get the most out of your gameday experience.
* * *
However you feel about Pittsburgh's sports teams, it's hard to come up with a bad thing to say about Pittsburgh's sports venues. All centrally located, easily accessible and modern, they make it easy for fans to take in live sports in the Steel City.
But while Acrisure Stadium and PPG Paints Arena get plenty of praise in their own right, the kindest words are often saved for PNC Park, home of the Pittsburgh Pirates.
The splendor of Pittsburgh's ballpark is visible even to folks watching Pirates games on TV, as the tremendous view of the Roberto Clemente Bridge, the Pittsburgh skyline and the Allegheny River give it one of the most picturesque settings in baseball.
Go to a Pirates game and you can experience first-hand what gives PNC Park a frequent presence at or near the top of most MLB best-ballpark lists. It's certainly one of our favorites, but the view beyond the outfield fence is only a part of the reason why.
For more on visiting Pittsburgh, check out our Pittsburgh sports travel guide.
Getting to the ballpark
PNC Park is located across the river from downtown Pittsburgh in a neighborhood known as the North Shore, aptly named because it's on the north bank of the Allegheny River. Though the three rivers that flow through the central city area can make Pittsburgh's streets difficult to navigate for the uninitiated, the good news is the ballpark is fairly easy to spot and not that much harder to get to.
Your driving route and parking options actually vary greatly depending on where you're coming from. Most visitors — certainly those arriving via Pittsburgh International Airport — reach downtown via Interstate 376, as northbound drivers go through the Fort Pitt Tunnel and emerge to see the downtown skyline right in front of them.
Public transit options also exist for fans trying to get to the game. Pittsburgh's light-rail service known as the "T" is convenient for fans coming to PNC Park from south of downtown, as well as visitors staying in a downtown hotel; it's free for any passengers boarding downtown and riding to the North Shore. The North Side station is just across General Robinson Street from the ballpark's home plate entrance.
And for a uniquely Pittsburgh way of getting to the game, consider taking a riverboat. The Gateway Clipper runs service between the Station Square dock (on the other side of the Monongahela River from downtown) and PNC Park for $10 round-trip.
Parking at PNC Park
There are plenty of parking lots surrounding PNC Park and in nearby blocks on the North Shore, but getting there can be a challenge unless you are approaching from north of the Allegheny.
If you're driving, you may see signs for I-279 and "North Shore" and think that will get you closer to the ballpark, but the route will take you more than a mile east of it before your first opportunity to exit.
Those coming from the south might find it easier to exit downtown via Boulevard of the Allies/Liberty Avenue and find parking on the other side of the Allegheny, and then walking across the Roberto Clemente Bridge (Sixth Street) to the ballpark. In fact, this is what the Pirates suggest on their website. Follow the link for a list of downtown parking lots, which as of the 2022 season carried gameday rates starting at $5.
Pittsburgh hotels near PNC Park
• Residence Inn Pittsburgh North Shore – 0.1 miles away
• SpringHill Suites by Marriott Pittsburgh North Shore – 0.1 miles away
• Hyatt Place Pittsburgh North Shore – 0.2 miles away
Search for more Pittsburgh hotels on Booking.com.
Map of the surrounding area
Things to do around the ballpark
The opening of PNC Park, as well as what was then known as Heinz Field, in 2001 helped quickly make Pittsburgh's North Shore a happening place to be, and additions to the neighborhood over the years have only enhanced its destination status.
Not only are there numerous restaurants and bars to enjoy before a game at PNC Park, there are also several hotels for visitors to stay in that are convenient to the ballpark.
For the nearest selection of pregame establishments, look just west of the ballpark to North Shore Drive, a road that connects the park with Acrisure Stadium. The selection of restaurants on this street range from casual to high-class, and from sports-themed to sports-centric. In other words, there's a wide range of businesses to support just about every taste.
Also look to Federal Street, which leads to the Clemente Bridge, for a handful of bars that cater to baseball fans, most of them just across the street from the ballpark's east entrance.
Rather explore a little culture? A number of Pittsburgh points of interest, including the Andy Warhol Museum, the Children's Museum of Pittsburgh and the Carnegie Science Center, are within a short walking distance from PNC Park as well as many of the hotels on the North Shore.
And if this selection of activities doesn't do it for you, head across the Clemente Bridge to downtown and the nearby Strip District for an even larger selection of restaurants, bars and attractions.
Pittsburgh restaurants near PNC Park
• Mullen's Bar and Grill – pub, 0.1 miles away
• Mike's Beer Bar – American, 0.2 miles away
• Hyde Park Prime Steakhouse – steakhouse, 0.2 miles away
Search for more Pittsburgh restaurants on Tripadvisor.
Watching a game at PNC Park
The PNC Park experience begins well before you pass through the entry gates, especially if you're crossing the Allegheny from downtown on foot. The Clemente Bridge is closed to vehicle traffic on game nights, allowing Pirates fans to stream across freely and take a peek into PNC Park's seating bowl as they approach.
If you're downtown and haven't gotten your bearings yet, know that Sixth Street leads to the Clemente Bridge. Two similar spans linking downtown to the North Shore, similarly painted gold and similarly named after historical figures from Pittsburgh (Andy Warhol and Rachel Carson), are farther east, but you can walk west along the riverfront after crossing them to get to the ballpark.
There are four statues of Pirates greats at each corner of the ballpark, each in front of an entrance gate. Roberto Clemente, naturally, is next to the Clemente Bridge, his gate leading to center field. Willie Stargell is in front of the left-field gate, Honus Wagner is at home plate, and Bill Mazeroski is in right field.
Built in the prime of retro-ballpark construction, the ballpark was designed to have an old-timey feel, appropriately enough for a franchise that is more than a century old. Exposed steel is just about everywhere you look, and PNC Park's footprint is relatively small compared to its MLB peers, so even seating in the upper deck feels like it's on top of the field.
If you want to take in that great view of the Clemente Bridge and downtown skyline throughout the game, find seating along PNC Park's third-base side — the closer to home plate you are, the better.
But there are other spots worth spending some time in. Similar to its neighbor Acrisure Stadium, there's a large ramp turret near the left-field foul pole that Pirates fans use as standing-room viewing areas.
Food and drink at PNC Park
Pittsburgh's distinctive cuisine is on full display at PNC Park, and it's worth a stroll around the concourses to see all your options before you get to your seating area.
The choices range from well-known restaurants Primanti Bros. (sandwiches stuffed with fries and cole slaw) and Quaker Steak & Lube (wings) to Steel City-specific items such as pierogies, kielbasas and Isaly's ice cream.
Among bar areas, the Jim Beam Left Field Lounge stands out as one of the ballpark's gathering points; despite its club feel, it's open to all ticket holders throughout the game.
Original publish date: February 4, 2016
Most recent update: March 18, 2023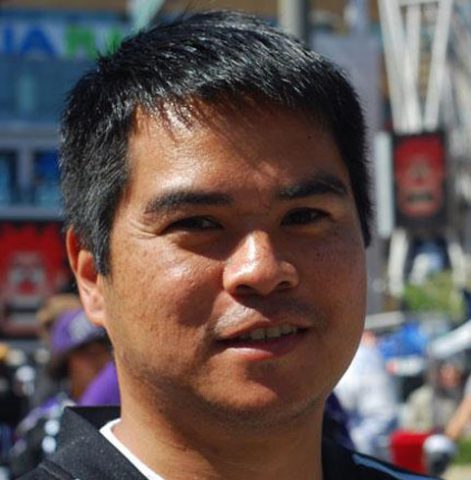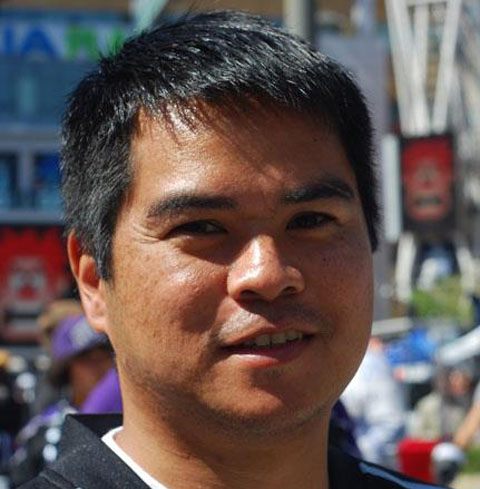 Edward de la Fuente | Itinerant Fan
I live for sports, and I love to travel. My biggest thrill is combining the two. I've been blogging about sports travel for more than a decade, and traveling for sports for twice as long.
About me | FAQ | Buy me a beer 🍺
Affiliate Disclosure
Please note that some of the links above are affiliate links, and at no additional cost to you, we earn a commission if you make a purchase. These recommendations are only for companies that we've used and have proven to enhance our sports travel experiences. To find out more about our affiliate partnerships, please read our Affiliate Disclaimer.
The Particulars
Home Teams
Pittsburgh Pirates
Address
115 Federal St.
Pittsburgh, PA 15212
Year Opened
2001
Capacity
38,747
Upcoming Events
All times local
Pittsburgh Pirates vs. St. Louis Cardinals
Friday, June 2, 2023
7:05 pm
Get tickets at Ticketmaster »

Pittsburgh Pirates vs. St. Louis Cardinals
Saturday, June 3, 2023
4:05 pm
Get tickets at Ticketmaster »

Pittsburgh Pirates vs. St. Louis Cardinals
Sunday, June 4, 2023
11:35 am
Get tickets at Ticketmaster »

Pittsburgh Pirates vs. Oakland Athletics
Monday, June 5, 2023
7:05 pm
Get tickets at Ticketmaster »

Pittsburgh Pirates vs. Oakland Athletics
Tuesday, June 6, 2023
7:05 pm
Get tickets at Ticketmaster »