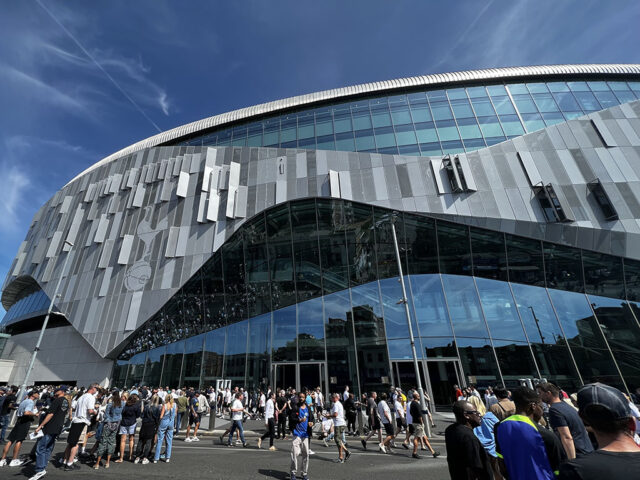 With a seating capacity of 62,850, Tottenham Hotspur Stadium is the largest club ground in London and the third-largest football stadium in England. Are you planning to watch a Spurs match at the Tottenham Hotspur Stadium? You are in for a thrilling time!
The stadium offers a diverse array of seating choices, catering to different preferences, including regular, premium, VIP, and more. Choosing the right seat can make all the difference when it comes to enjoying the match. Whether you want atmosphere, a great view, or proximity to the pitch, there are plenty of options available.
In this post, let's explore some of the best Tottenham Hotspur Stadium seating options for any budget based on factors such as comfort, view, and overall experience.
So, let's dive in and find the perfect seat for you. (By the way, you can also check out our full guide to Tottenham Hotspur Stadium for the complete experience of attending an event there.)
Selecting your ideal seat at Tottenham Hotspur Stadium
Whether you're rallying for a riveting soccer match, coming for an NFL international game or swaying to the rhythms of a live concert, Tottenham Hotspur Stadium offers a medley of seating choices to elevate your experience. Let's explore the best options tailored to diverse preferences.
For the sports enthusiast
The stadium boasts a variety of seating tiers, each offering a distinct perspective of the field. It's designed with sports traveling in mind. Whether you prefer the immediacy of the lower tiers or the comprehensive overview from the upper levels in Tottenham Hotspur Stadium, the interactive seating chart online is a handy tool.
It allows you to filter seats based on your preferences, ensuring that you find the perfect spot to catch every moment of the action, tailored to your budget and desires.
For the concertgoer
Concert aficionados are in for a treat, as the standing area in Tottenham Hotspur Stadium hosts some of the finest sections for live music events. Prime spots like Section 002, Section 102, and Section 103 place you right in the heart of the sonic experience.
Sections 119, 306, and 307 offer their own unique vantage points. Typically, the central seats in the lower tier are most coveted for their proximity to the stage and immersive acoustics.
For those craving luxury
If a luxurious experience is what you seek, look no further than Tottenham Hotspur Stadium's hospitality suites. The H Club exemplifies this, melding the thrill of the stadium game with the opulence of fine dining. Savor gourmet dishes as you relish an exceptional view of the pitch, all from the comfort of plush seating that elevates your stadium visit into an exclusive event.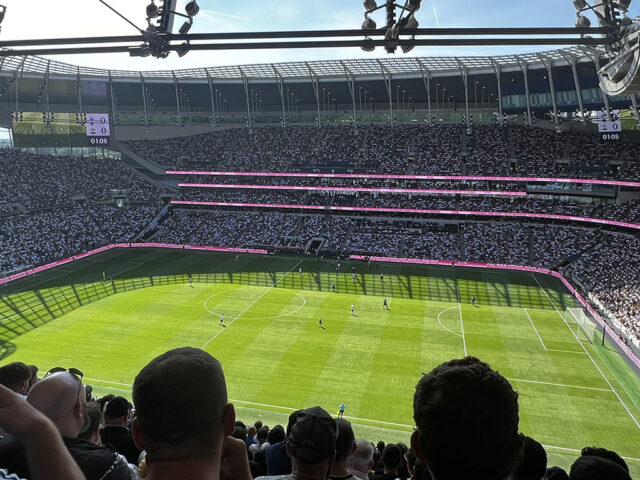 Tottenham Hotspur Stadium seating view reviews
Discovering a Tottenham Hotspur Stadium seating plan can transform your experience, whether you're there to cheer on the Spurs or sing along at a concert. Let's dive into the key factors that will guide you to your ideal seat.
A glimpse from your seat
Before booking your tickets, why not take a virtual tour from your prospective seat? Websites like aviewfrommyseat.com offer a treasure trove of user-submitted photos and reviews, giving you a real-life peek from various sections.
For example, seats in Section 112, Row 15, promise an unobstructed view of the entire pitch, though the action at the far end might be a tad less visible.
Comfort and space to stretch
The comfort levels can vary across the stadium. It's worth digging into user feedback for insights. Many praise the views from Level 2, Section 303, but they also caution that taller individuals might find the space a bit snug.
Watch out for obstructions
Some seats might come with unexpected surprises like obstructed views. Heed advice from seasoned spectators who suggest steering clear of seats like those in Level 1, Row Z of Section 101, where an overhang might just block your view of the scoreboard.
Convenience is key
The stadium's interactive seating chart is your best friend when it comes to finding seats near essential amenities. While some areas like Level 3, Section 115, offer the convenience of being close to restrooms and concessions, they might also attract larger crowds.
Immerse yourself in the atmosphere
For those seeking the pulse of the stadium's energy during Premier League games, the South Stand's lower levels are where the magic happens. Based on rave reviews, settling into a seat in Level 1, Section 102, means immersing yourself in a sea of passionate fans, where the singing and chanting never stops.
A peek behind the curtain
For a truly unique experience, consider a stadium tour. This behind-the-scenes adventure gives you a glimpse into the heart of the stadium. Walking through the players' tunnel, you can almost hear the echoes of anticipation and adrenaline.
Or, take a moment in the manager's seat in the dressing room, surrounded by the jerseys of Tottenham's finest. It's an intimate look at the inner workings of this iconic stadium.
Dining and drinking establishments near Tottenham Hotspur Stadium
This stadium is not just a place to watch football or concerts, but it's also a great place to enjoy a variety of food and drink options. The stadium offers over 60 premium food outlets throughout the stadium.
Interactive map for food and drink outlets
Ranging from traditional fan favorites to street food-inspired dishes, from snacks to meals, and with dietary requirements catered to, there is something delicious for everyone. You can find an interactive map in the Tottenham Hotspur app, which highlights the many food and drink outlets throughout the stadium.
Luxury restaurants
Tottenham Hotspur Stadium also offers various premium dining experiences, including access to exclusive facilities, gourmet restaurants, and more. If you're looking for dining after a game, there are plenty of options available.
Other restaurants outside the stadium
You can find a range of bars and pubs near the stadium, including True Craft, Antwerp Arms, and Chuku's. There are also many restaurants nearby, including Capitol Restaurant, San Marco, and Pasero.
Want to be part of the experience?
When choosing your Tottenham Hotspur Stadium seating, consider using seat view reviews and the stadium's interactive seating chart. These tools help you avoid seats with poor views or limited legroom and find the best spots for comfort and visibility.
With a range of options from regular to VIP seats and nearby dining venues, you can tailor your experience for an unforgettable visit to Tottenham Hotspur Stadium.
Want to know more about the best methods for choosing stadium seating? We have more on the topic, such as choosing the best seat for a Major League Baseball game or how to get the most out of premium seating.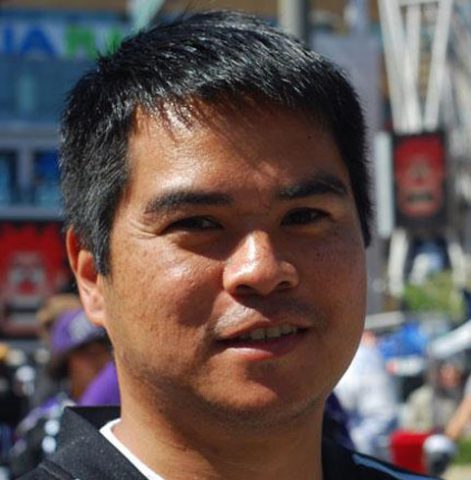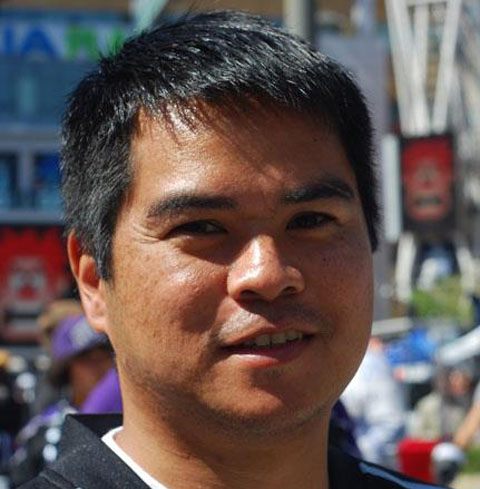 Edward de la Fuente | Itinerant Fan
I live for sports, and I love to travel. My biggest thrill is combining the two. I've been blogging about sports travel for more than a decade, and traveling for sports for twice as long.
About me | FAQ | Buy me a beer 🍺
Affiliate Disclosure
Please note that some of the links above are affiliate links, and at no additional cost to you, we earn a commission if you make a purchase. These recommendations are only for companies that we've used and have proven to enhance our sports travel experiences. To find out more about our affiliate partnerships, please read our Affiliate Disclaimer.