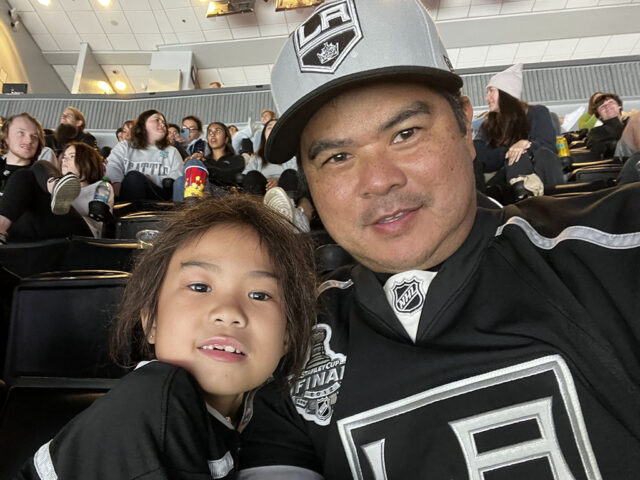 Would you like to share your love for sports with your young kids? If so, the best way to do this is by taking them to a baseball game, a football game, or another type of sporting event.
When your little ones attend a game at a young age, it'll make them more likely to fall in love with sports. It'll also provide you and your kids with an opportunity to make memories that will last a lifetime.
Before you bring your kids to any stadium games, though, it would be worth learning about the steps you can take to provide them with an excellent experience. The last thing you want is for your kids to have a terrible time at a sporting event and dislike sports as a result of it.
We've created a guide that will help you and your kids make the most of the first few stadium games you attend. Take a look at our tips below to see how to accomplish this goal.
Figure out which sports your kids want to see
If you're thinking about bringing your kids to stadium games sometime soon, the first thing you'll want to do is decide which type of game they want to attend.
In some cases, this might be easy. Your kids might already love, say, baseball like so many other kids do, so you'll know that they're going to enjoy attending a baseball game.
In other instances, you might have to do a little bit of digging to see which type of stadium games your kids would enjoy. You may be able to do this by asking them to tell you about their favorite things in life and slipping a few sports-related questions into the mix.
Whatever the case, the stadium games you attend with your kids should feature teams taking part in their favorite sports. It will guarantee that they're going to have a great time.
Look for a low-key game to attend with your kids
In theory, it might seem as though taking your kids to see something like a Major League Baseball playoff game or even a World Series game would be a wonderful experience for everyone. But this might be too overwhelming for your kids if they haven't been to many stadium games yet.
Rather than taking things in this direction, you should settle on taking your kids to a low-key game, preferably one that won't be sold out. It'll allow your kids to get a feel for seeing live sports in person without putting them in a position where they'll be surrounded by a bunch of rabid fans who are going to be on the edges of their seats throughout an entire game.
Try not to get caught up in buying the best seats
As a parent, you only want the best for your kids. This might lead you to believe that your kids are only going to have a good time at stadium games if you're able to score front-row seats for them.
This couldn't be further from the truth! In reality, your kids are going to have a fantastic time regardless of whether they're sitting in the first row or in the nosebleed section.
Instead of spending a small fortune on front-row tickets, you should settle for more affordable tickets and give yourself some money to spend on things at stadium games.
Build up the anticipation for a game in advance
In the weeks leading up to stadium games, there are steps you can take to get your kids excited for them. Make it your mission to build up as much anticipation for games as you possibly can.
You can do this by:
Surprising your kids with tickets to the game
Doing research with your kids on the stadium where the game will be held
Talking to your kids about all the cool things that will take place during the game
By the time you and your kids are ready to head off to a stadium game, they should be bursting at the seams with excitement. This excitement alone will be something they'll remember for many years to come.
Show up at a stadium as early as possible
When you're bringing your kids to their first stadium games, you aren't going to want them to miss a second of the action. So you should plan to show up early so that you can soak up everything these games have to offer.
If you're lucky enough to attend a game at a venue like Yankee Stadium, Lambeau Field, Fenway Park or another iconic stadium, you can explore it with your kids by getting there early.
But even if you're going to be attending a game at a venue that isn't quite as famous as those ones, arriving early will still be key. It'll help you and your kids get settled before the rest of the fans start coming in.
Let your kids bring home at least one souvenir
Just about everything that's for sale at stadium games is going to be on the more expensive side. It might make you think twice about allowing your kids to get souvenirs. But you should still consider letting them at least purchase something small.
Your kids might cherish the hat, jersey, or ball that you buy them at stadium games for the rest of their lives. Even something as simple as a program will remind them of what a great time they had with you at a sporting event.
Start going to stadium games with your kids
It doesn't matter if your kids are already sports fanatics or if they don't know much about sports yet. You can still have a wonderful time with them at stadium games.
Keep each of the tips found here in mind as you set out to take your kids to their first few stadium games. You'll be able to enjoy some great games and make invaluable memories that you wouldn't trade for the world.
Check out our stadium guides to see where you and your kids should attend games.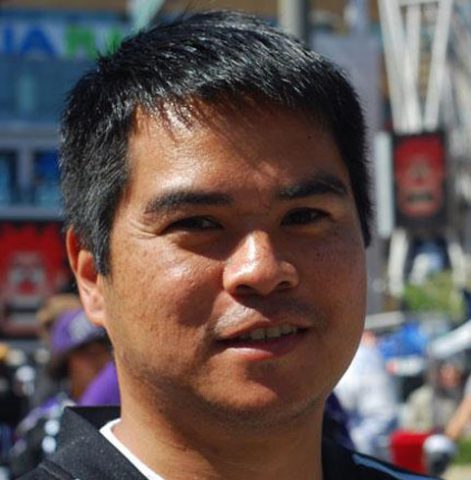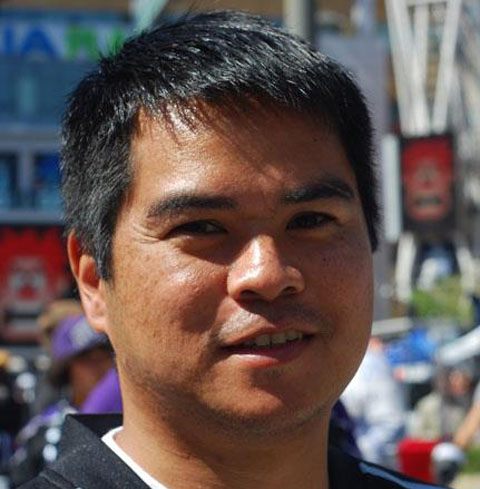 Edward de la Fuente | Itinerant Fan
I live for sports, and I love to travel. My biggest thrill is combining the two. I've been blogging about sports travel for more than a decade, and traveling for sports for twice as long.
About me | FAQ | Buy me a beer 🍺
Affiliate Disclosure
Please note that some of the links above are affiliate links, and at no additional cost to you, we earn a commission if you make a purchase. These recommendations are only for companies that we've used and have proven to enhance our sports travel experiences. To find out more about our affiliate partnerships, please read our Affiliate Disclaimer.