Pittsburgh sports travel guide
Our city guides are meant to showcase the best of a metropolitan area from the perspective of a sports fan visiting Pittsburgh to watch their favorite teams in a game or two. Here's our guide to the best of Pittsburgh sports travel.
* * *
We're not sure there's an American city more in love with its sports teams than Pittsburgh.
It helps that the three major pro teams in town are color-coordinated — the Steelers, Penguins and Pirates all sport black and gold — and whether you're in Pittsburgh or just around Pittsburghers, the pride and devotion they show in their sports teams is always rather astounding.
And the fans have been rewarded rather handsomely over the years, with six Super Bowl championships for the Steelers, five Stanley Cups for the Penguins, and the Pirates … well, they'll always have Bill Mazeroski in 1960, and besides, they managed to reverse their 20-year downward trend with a few playoff appearances over the last decade.
While this guide is geared toward encouraging you to visit Pittsburgh for sports travel, there's much more that the Steel City has to offer to the tourist, from great food to great scenery to great venues.
Read on to find out all there is to do in Pittsburgh when the sports teams aren't in action, and why "Yinzers" love their town so much.
Map of Pittsburgh sports venues and attractions
Click placemark in index to find on map | View Pittsburgh sports travel guide in a larger map
Where to watch sports in Pittsburgh
All the sports-related action in Pittsburgh is in or near downtown, which itself is on a peninsula created by the confluence of the Allegheny and Monongahela rivers to form the Ohio River.
PNC Park and Acrisure Stadium (formerly Heinz Field) are on the other side of the Allegheny from downtown, with several bridges connecting the two. Locals, whether they're sports fans or not, consider the two stadiums major landmarks, and their locations are prominently mentioned in most Pittsburgh travel guides.
PPG Paints Arena, Duquesne University and the University of Pittsburgh are all on the peninsula, east of downtown.
Pittsburghers have been used to frequenting these areas for their sports merriment for years — Three Rivers Stadium once stood on the piece of land between where Acrisure Stadium and PNC Park are now, and one remnant of the late, great cookie-cutter stadium can still be found next to Acrisure Stadium.
The Pittsburgh Civic Arena, aka The Igloo and scene of such great events as this and this, was located across the street from where PPG Paints Arena stands now.
The venues
• Acrisure Stadium: Home of the Steelers. Located at 100 Art Rooney Ave. on the North Shore.
• PNC Park: Home of the Pirates. Located at 115 Federal Street on the North Shore.
• PPG Paints Arena: Home of the Penguins. Located at 1001 Fifth Ave. in Uptown, east of downtown.
Arriving and getting around Pittsburgh
Getting in
Pittsburgh International Airport (PIT) is about 18 miles from downtown via Interstate 376, a rather scenic and winding drive (for an interstate, anyway) that culminates in a pass through the Fort Pitt Tunnel and, at the end of that, a tremendous view of downtown.
The airport itself, once a hub for US Airways, went through a period of decline but has become popular again thanks to an influx of new carriers.
Train and bus service lead directly to downtown Pittsburgh, Union Station, also known as Pennsylvania or Penn Station, services Amtrak and is located at 1100 Liberty Avenue, close to the convention center and PPG Paints Arena; Greyhound and Megabus operate bus stops within a couple blocks.
By car, Interstate 79 runs north-south through the western part of the region, between downtown and the airport, and Interstate 76 passes north of downtown. I-279 and I-376 are the main highways into downtown.
The Pennsylvania Turnpike runs the length of the state east-west and passes about 40 miles south of downtown Pittsburgh.
Where to stay
Downtown and the North Shore are the primary landing spots for tourists in town to see games. Downtown has a wide selection of hotels, particularly near Point State Park (the tip of the peninsula) and near the Lawrence Convention Center on the south bank of the Allegheny River.
The North Shore boasts several hotels across the street from PNC Park and between the ballpark and Acrisure Stadium. Beware, though, that on weekends when the Steelers are home, these hotels tend to fill up fast, and their rates are significantly higher than normal.
Hotels and motels aplenty can be found along I-376 heading toward the airport, usually among large retail centers, and east of downtown near the University of Pittsburgh.
Getting around
For a Pittsburgh sports travel vacation, staying in a downtown hotel may come at a premium, but it also means that all of the venues listed above are within reasonable walking distance (know, though, that PPG Paints Arena is located up a hill from downtown). If your lodging is not within a mile or so of downtown, it would be best to have a car or rely on taxis.
Pittsburgh operates a light-rail system, known locally as the T, that consists of two lines connecting downtown with the southern part of the city and its suburbs. However, it does not run to the airport.
The light rail can be used to reach each venue — the Allegheny station (the northern terminus of both lines) is right next to Acrisure Stadium; the North Side station is a block from PNC Park; and the Steel Plaza station is about four blocks from PPG Paints Arena.
One uniquely Pittsburgh way to go to the game is by ferry — the Gateway Clipper fleet services both Acrisure Stadium and PNC Park on game days. Board the ferry at Station Square on the South Shore.
Gameday parking
There is ample parking, both in the form of lots and structures, on the North Shore near PNC Park and Acrisure Stadium.
For Steelers games, Acrisure Stadium's lots are typically reserved for season-ticket holders; those without permits are encouraged to park downtown and either walk or take the T (the walk from the center of downtown is about a mile and not difficult, at least as long as the weather cooperates). Fans who park downtown for Steelers games at a city-owned lot pay $5 are also granted free access to the T.
The same rate and T access are also granted to fans parking in the downtown structures for Pirates games. If you're coming from downtown, it's best not to try to drive to PNC Park — 6th Street, or the Roberto Clemente Bridge, closes to vehicles on Pirates game nights, and besides, it's a nice walk across the bridge.
Lots and structures are also plentiful around PPG Paints Arena, mostly north of the arena where the Igloo once stood.
Things to see and do in Pittsburgh
Even if your reason for coming to Pittsburgh is sports travel, the region has so much more to offer. Here's a guide to some of the things to see during your travels through Pittsburgh when the sports teams aren't in action:
See natural beauty
Pittsburgh's rivers and hills give it an interesting and unique topography for a major metropolitan area. Street layouts can be difficult to navigate for the uninitiated in certain areas because of natural obstacles, but drives can be scenic and fascinating.
The most popular place to experience this is by traveling up one of two inclines on the South Shore, the Duquesne Incline (1197 W. Carson Street) or the Monongahela Incline (125 W. Station Square Drive). Both ride steep tracks up Mount Washington, with stunning views of downtown and the surrounding area waiting at the top.
And the Mount Washington area is worth visiting in its own right, with a collection of neighborhood bars and restaurants.
Steel City arts and culture
Pittsburgh has a rich history, a sophisticated culture and a strong identity — all of which are on display in its many attractions.
You can get a sense of this just on the North Shore, where a number of points of interest are located near Acrisure Stadium and PNC Park. The Carnegie Science Museum, with a large wing devoted to sports science, is next door to Acrisure Stadium. Near the ballpark, the Andy Warhol Museum documents the life and work of the city's most celebrated native artist.
A few blocks north of PNC Park, you can find the National Aviary, the country's largest bird zoo, as well as the Children's Museum of Pittsburgh.
Downtown, you can find the Heinz History Center, a Smithsonian-sponsored exhibition of items that shaped Western Pennsylvania. Here you can find a large exhibit devoted to another favorite Pittsburgh son, Mister Rogers. (The Fred Rogers Center, a museum dedicated to his legacy, is located in the town of Latrobe outside Pittsburgh.)
And the Clemente Museum, displaying artifacts relating to the life of Pirates legend Roberto Clemente, is located in Pittsburgh's Lawrenceville neighborhood.
Eat the Pittsburgh way
The region has quite a few dishes and restaurants that make up its unique cuisine. Here's a guide to places and things to try during your travels through Pittsburgh and the surrounding area:
• Aiello's Pizza (2112 Murray Ave.) and Mineo's Pizza House (2128 Murray Ave.): Pittsburgh's pizza scene is strong, with independent pie shops throughout the city. But these two are on the same block in the Squirrel Hill neighborhood and have a fierce rivalry. Many locals staunchly support one over the other, but as a visitor, why not try both and decide for yourself which one is better?
• The Original Oyster House (20 Market Square): Pittsburgh's oldest restaurant, its seafood menu has attracted many influential people over the years.
• Prantl's Bakery (5824 Forbes Ave.; numerous locations): Indulge your sweet tooth at one of the city's favorite bakeries. Its burnt almond torte has been declared "The Greatest Cake in America" by the Huffington Post.
• Primanti Brothers (46 18th Street; numerous locations): Primanti's distinctive sandwich is starting to become more available in other parts of the country, but it's synonymous with Pittsburgh. The sandwich comes with choice of meat, French fries and cole slaw between pieces of Italian bread. Primanti's also operates stands at Acrisure Stadium, PNC Park and PPG Paints Arena.
• Quaker Steak and Lube (numerous locations): Known primarily for its hot wings, this restaurant chain also is popular with fans of Pittsburgh's sports teams. It operates stands at Acrisure Stadium and PNC Park; the original location is in Sharon, Pa., a town near the Ohio border.
• S&D Polish Deli (2204 Penn Ave.): This market in the Strip District is a great place to try several Polish specialties that have become a big part of Pittsburgh cuisine, including pierogies, cabbage rolls and kielbasas.
• Wholey's (1711 Penn Ave.): A busy fish market that also sells prepared food, including a popular fish sandwich.
More sports
There's more than just the pros to see on your Pittsburgh sports travel trip.
The University of Pittsburgh is the primary college athletic program in town. The Panthers play their football games at Acrisure Stadium, and basketball can be seen at Petersen Events Center on the campus in Oakland.
Another fun fact about Pitt for the sports fan: The old Forbes Field, the Pirates' onetime home, was located on its campus. Remnants still stand as a tribute to the park.
Duquesne University is located just east of downtown, close to Pitt's campus, and also boasts Division I basketball. Penn State University, its football program quite popular among western Pennsylvanians, is a two-hour drive to the northeast in State College.
Original publish date: August 2, 2013
Most recent update: March 2, 2023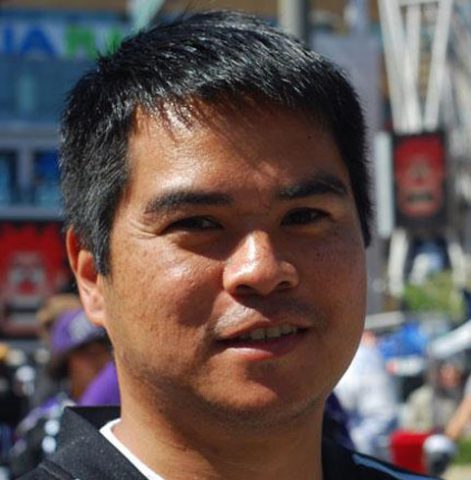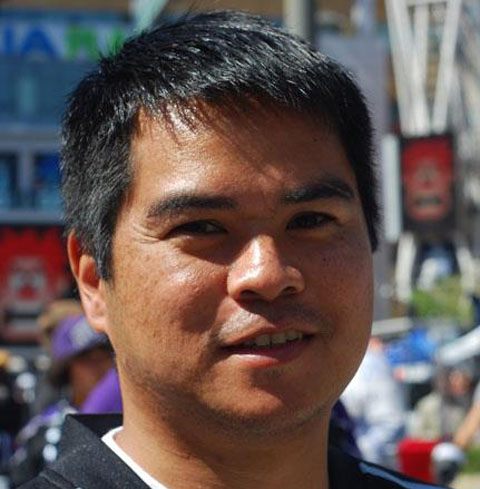 Edward de la Fuente | Itinerant Fan
I live for sports, and I love to travel. My biggest thrill is combining the two. I've been blogging about sports travel for more than a decade, and traveling for sports for twice as long.
About me | FAQ | Buy me a beer 🍺
Affiliate Disclosure
Please note that some of the links above are affiliate links, and at no additional cost to you, we earn a commission if you make a purchase. These recommendations are only for companies that we've used and have proven to enhance our sports travel experiences. To find out more about our affiliate partnerships, please read our Affiliate Disclaimer.