Minneapolis/St. Paul sports travel guide
Our city guides are meant to showcase the best of a metropolitan area from the perspective of a sports fan visiting Minneapolis to watch their favorite teams in a game or two. Here's our guide to the best of Minneapolis sports travel.
* * *
In our years of gallivanting across the country, we've found Minneapolis and St. Paul, aka the Twin Cities, to be one of our favorite places to visit.
Why? Well, we've found the Minneapolis region to be extremely welcoming and full of surprises, with a vibrant food and nightlife scene, a quirky but fun culture, and plenty of places worth visiting outside of the travel guide standards.
Or maybe it's because we're big hockey fans and Minnesota does a fine job living up to its "State of Hockey" moniker.
Yes, it gets very cold during the winter, but the Twin Cities region is pleasant and welcoming regardless of the season.
Minneapolis/St. Paul doesn't often resonate with sports fans looking for a glorious weekend following their teams on the road, but with all four "major" pro sports, a strong college scene and lots to do outside of sports, it's one of our favorite places to take a sports travel vacation.
We hope this travel guide to Minneapolis and the Twin Cities region will inspire you to do the same — find out what to do when the sports teams aren't in action.
Map of Minneapolis/St. Paul sports venues and attractions
Click placemark in index to find on map | View Minneapolis/St. Paul sports travel guide in a larger map
Where to watch sports in Minneapolis/St. Paul
Sports in the Twin Cities usually means downtown Minneapolis, where three of the region's pro sports teams play, and the University of Minnesota not far away.
St. Paul stuck its foot in the pro sports waters in 2000 when the Wild entered the NHL and began play at the Xcel Energy Center, and they got another pro team when Minnesota United FC of MLS moved into the new Allianz Field in 2019 (they played their first two seasons at Huntington Bank Stadium, home of Minnesota Golden Gophers football).
In the distant past, seeing Minneapolis' sports teams was strictly a suburban venture. Two former venues, Metropolitan Stadium (Twins and Vikings) and the Met Center (the old NHL North Stars), were located in Bloomington, a southern suburb near the Minneapolis/St. Paul International Airport. Both buildings are gone now — read on to find out what replaced them.
Primary sports venues in Minneapolis/St. Paul
• Allianz Field: Home of Minnesota United FC. Located at 400 Snelling Ave. North in the Midway neighborhood of St. Paul.
• Huntington Bank Stadium: Home of the Minnesota Golden Gophers football team. Located at 420 SE 23rd Avenue on the University of Minnesota campus.
• Target Field: Home of the Twins. Located at 1 Twins Way in the North Loop section near downtown Minneapolis.
• Target Center: Home of the Timberwolves and Lynx. Located at 600 N. 1st Ave. in downtown Minneapolis. (To answer a follow-up question you might have, yes, the Target Corp. is headquartered in Minneapolis.)
• U.S. Bank Stadium: Home of the Vikings, located at 401 Chicago Avenue in downtown Minneapolis. The stadium sits on the site of the old Metrodome, which was demolished in 2014 to make way for the new venue.
• Xcel Energy Center. Home of the Wild. Located at 199 W. Kellogg Blvd. in downtown St. Paul.
Arriving and getting around Minneapolis/St. Paul
Getting in
Minneapolis/St. Paul International Airport (MSP) lies south of downtown Minneapolis (and southeast of downtown St. Paul). It's a Delta hub, meaning selection of flights from most major cities in the U.S. should be plentiful, but fares might not always be to your liking. Low-budget airlines Southwest and Spirit also serve MSP, though.
Amtrak serves the region via the Union Depot in St. Paul. The station is a stop on the Empire Builder line stretching between Chicago and Seattle and is a viable option for those trying to reach the Twin Cities from Chicago or Milwaukee (the trip from Chicago takes about eight hours).
Bus service, particularly from Chicago, Milwaukee and Madison, is plentiful via Greyhound, Megabus and other bus lines. Greyhound's Minneapolis bus depot is located at 950 Hawthorne Ave., about three blocks from Target Center.
If you're road-trippin' it, Interstates 35 and 94 converge in the Twin Cities (I-35 splits into west and east routes and travel through Minneapolis and St. Paul, respectively). I-35 south will take you to Des Moines; I-94 leads to Milwaukee and Chicago.
Where to stay
The easy answer would be downtown Minneapolis for a sports travel trip, since that's where most of the venues are. Hotel choices are plentiful, but naturally the priciest in the region on average.
What you sacrifice out of your budget, though, you make back in convenience, as downtown Minneapolis is within walking distance of most things a visitor would want to be close to, with everything else fairly accessible via public transit.
If your trip centers around the Wild (or Minnesota government business), downtown St. Paul boasts its own set of hotels, restaurants and nightlife, though from an outsider's standpoint it often gets overshadowed by Minneapolis.
Other areas well-populated by hotels include the area around the University of Minnesota campus, just east of (and across the Mississippi River from) downtown Minneapolis, and Bloomington near the Mall of America.
Getting around
The region's Metro Transit light rail system is not extensive but, for the visitor on a sports travel trip, is highly useful in that it operates between the airport and downtown Minneapolis via the Blue Line, with stops at U.S. Bank Stadium, Target Center (via the Warehouse District/Hennepin Avenue station) and Target Field.
The system added a second line, the Green Line, in 2014 connecting downtown Minneapolis with downtown St. Paul. Fans can use the Central station to get to Xcel Energy Center and the Snelling Avenue station to reach Allianz Field.
The Green Line also connects downtown with the University of Minnesota campus. Use the Stadium Village stop to reach Huntington Bank Stadium as well as neighboring athletic facilities.
If you're flying in, staying in downtown Minneapolis and don't plan on straying outside city limits, you'll have no need for a car.
Gameday parking
Parking in downtown Minneapolis is readily available, but it is as scattered and as expensive as you would expect for any downtown.
Target Field and the Target Center are served by parking structures ("ramps" in localspeak) near both facilities, while U.S. Bank Stadium relies largely on nearby office buildings' parking structures. Prices start at $9 depending on the event and the day of the week.
In St. Paul, there are two structures serving Xcel Energy Center. As is always the case, parking can be found for cheaper the farther away from the event you stray. Metered (and sometimes free) parking is available on the streets in both downtowns.
Things to see and do in Minneapolis/St. Paul
Even if your reason for coming to Minneapolis is sports travel, the region has so much more to offer — here's a guide to some of the things to see and do around the Minneapolis region when you're not watching the sports teams:
Experience Twin Cities culture
The Minneapolis Sculpture Garden and Walker Art Center sit on the southwest edge of downtown, a healthy but not overbearing walk from Target Field. As long as it's not wintertime, it's worth a stroll through the sculpture garden to see works like "Spoonbridge and Cherry" (see photo at top of this post).
Those aren't the only cultural institutions to be found in the Minneapolis travel guide. The Mill City Museum documents the history of the region and is based in the ruins of what was once Minneapolis' largest flour mill (how it was destroyed, a formative event in the city's history, is documented in the museum).
Minneapolis' "Mill City" nickname derives from the city's historic role as the center of the milling industry and the number of flour mills along the Mississippi River. Check out the Mill Ruins Park and walk out along the Stone Arch Bridge for a view of the mighty river and Saint Anthony Falls.
The Minneapolis Institute of Art houses one of the region's largest collections of fine art. And the Weisman Art Museum on the University of Minnesota campus is located in a Frank Gehry-designed building on the banks of the Mississippi River.
In St. Paul, the Minnesota State Capitol is located northwest of downtown, about a mile from Xcel Energy Center. Also in the downtown region are the Minnesota History Center, the Science Museum of Minnesota and the Minnesota Children's Museum.
Go to the mall
Nicollet Mall in downtown Minneapolis is a centralized spot near most hotels (and blocks from Target Center and Target Field), and is filled with restaurants and stores.
Don't forget to check out the statue of Mary Tyler Moore in her famous hat-tossing pose. Her TV show character Mary Richards is to Minneapolis what Rocky Balboa is to Philadelphia — a fictional character whose identity is ingrained with the city in which he/she lived.
Speaking of malls, hop on the light rail to Bloomington and see the Mall of America, one of the world's largest malls. Even if you don't want to be overwhelmed by shops, there is a good sports context worth checking out — the mall was built on the site of the former Metropolitan Stadium.
In the center of the mall where the Nickelodeon Universe is, you can find a plaque marking where home plate once lay, and a random red seat mounted on the wall commemorates the landing spot of the longest home run ever hit in the stadium, by Harmon Killebrew
Local eats
Make sure to include local cuisine on your Minneapolis sports travel vacation.
The city lays claim to the Juicy Lucy (or "Jucy Lucy" — more on that in a sec), a hamburger with melted cheese inside the patty.
You can try it at many establishments around town, but two in particular claim to have invented the dish: Matt's Bar, 3500 Cedar Ave. South (which uses the "incorrect" spelling), and The 5-8 Club, 5800 Cedar Ave. South (which spells it "correctly"). If you have time and a big appetite, it's worth sampling both since each restaurant has its own way of preparing the burgers.
Downtown Minneapolis is usually the starting point for cuisine sections in regional travel guides, as it boasts plenty of gourmet restaurants and hip eateries — as well as chains familiar to visitors. The Warehouse District north of Target Field is home to some of the city's most acclaimed restaurants, such as Spoon and Stable (211 N. 1st Street) and Borough (730 Washington Ave. North).
If you're feeling more adventurous, venture south of downtown Minneapolis to "Eat Street," a stretch of Nicollet Avenue between Grant Street and Lake Street that includes a diverse collection of restaurants.
Try the Nicollet Diner (1428 Nicollet Ave.) for 24-hour grub, KhunNai (2523 Nicollet Ave.) for eclectic Thai cuisine and Jasmine Deli (2532 Nicollet Ave.) for banh mis and other Vietnamese fare.
Also head to the Cedar-Riverside neighborhood east of downtown Minneapolis to experience "Little Mogadishu," the center of Somali culture. Restaurants such as Baraakallah (408 Cedar Ave.) offer a taste of Somali and West African cuisine.
More sports
A Minneapolis sports travel vacation can include more than the major pro teams. The University of Minnesota, on the other side of the Mississippi River from downtown Minneapolis, is the region's biggest college sports programs, with the Gophers' teams competing in the Big Ten in football (at TCF Bank Stadium) and basketball (at Williams Arena).
It being the "State of Hockey," the Gophers also boast a strong ice hockey program, as do many high schools in the region — the most famous being Shattuck-St. Mary's School, a veritable factory for NHL players in Faribault, about 50 miles to the south.
The St. Paul Saints, a popular draw for years as an independent baseball team, moved into the new CHS Field on the eastern edge of downtown St. Paul in 2015. In 2021, it became the Triple-A affiliate of the Twins.
Original publish date: July 5, 2013
Most recent update: August 20, 2023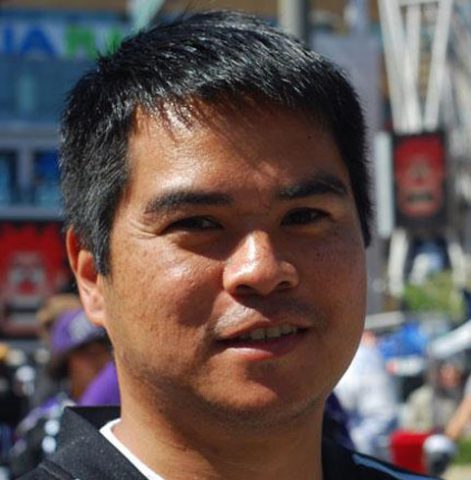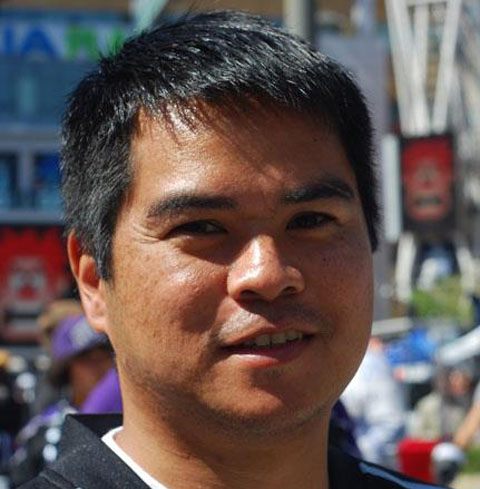 Edward de la Fuente | Itinerant Fan
I live for sports, and I love to travel. My biggest thrill is combining the two. I've been blogging about sports travel for more than a decade, and traveling for sports for twice as long.
About me | FAQ | Buy me a beer 🍺
Affiliate Disclosure
Please note that some of the links above are affiliate links, and at no additional cost to you, we earn a commission if you make a purchase. These recommendations are only for companies that we've used and have proven to enhance our sports travel experiences. To find out more about our affiliate partnerships, please read our Affiliate Disclaimer.