Philadelphia sports travel guide
Our city guides are meant to showcase the best of a metropolitan area from the perspective of a sports fan visiting Philadelphia to watch their favorite teams in a game or two. Here's our guide to the best of Philadelphia sports travel.
* * *
As far as sports atmospheres go, Philadelphia has one of the most unique among American cities.
By "unique," what we mean is that with Philadelphia sports fans, what you see is what you get. They wear their hearts on their sleeves, exposed for all to see, including the warts.
This can be quite intimidating to outsiders, and is a large reason why Philadelphia has developed a reputation as having boorish, terrible sports fans and why fans of visiting teams are often advised not to visit.
We're on record saying they're not as bad as that, though, and as long as you don't plan on parading through Lincoln Financial Field shoving your Giants gear in all the Eagles fans' faces, you shouldn't let reputation keep you from enjoying a few days seeing games in the City of Brotherly Love.
We at Itinerant Fan have the added benefit of having lived in the Philadelphia region for several years, and witnessed the transformation of the city's sports venues from outdated (Veterans Stadium, the Spectrum) to brand-spankin'-new (Citizens Bank Park, Lincoln Financial Field) in the early 2000s. The stadiums, as well as the rest of the city, can be a happening place to be if you know where to go.
So yes, take that sports travel vacation to Philadelphia — whether you're there to cheer on the home teams or the visitors, this guide will show you where to go.
Map of Philadelphia sports venues and attractions
Click placemark in index to find on map | View Philadelphia sports travel guide in a larger map
Where to watch sports in Philadelphia
Philadelphia has made it easy for fans of its sports teams by placing most of its professional venues (soccer's Subaru Park being the exception) in what it calls the Sports Complex in South Philly.
And it's been like this dating back to the 1960s, when the old Veterans Stadium and Spectrum (as well as John F. Kennedy Stadium, a track/football facility) were located across the street from each other at the revered intersection of Broad and Pattison streets.
Those stadiums are gone now, their footprints used as parking and entertainment for patrons of the newer buildings as South Philly remains the center for all things sports.
Subaru Park, home of the Union, is located a few miles south of the Sports Complex in the town of Chester.
For a more distant look back at the Philadelphia sports team scene, head to the corner of 20th and Lehigh in North Philly. Now the site of a church, this block is where Shibe Park, the onetime home of the Philadelphia Athletics and Phillies, stood. The rowhouses along 20th Street on which fans would watch games from the rooftops still stand.
Primary sports venues in Philadelphia
• Citizens Bank Park: Home of the Phillies. Located at 1 Citizens Bank Way inside the Sports Complex.
• Lincoln Financial Field: Home of the Eagles. Located at 1 Lincoln Financial Field Way inside the Sports Complex.
• Wells Fargo Center: Home of the Flyers and 76ers. Located at 3601 S. Broad Street inside the Sports Complex.
• Subaru Park: Home of the Union. Located at 1 Stadium Drive in the suburb of Chester.
Arriving and getting around Philadelphia
Getting in
If Philadelphia residents find the fact all their stadiums are in one place mighty convenient, so too should the sports travel vacationer — especially because the Philadelphia International Airport (PHL) lies just across the Schuylkill River from the Sports Complex, with two major bridges (including Interstate 95) spanning the two locales. The airport is an American Airlines hub.
If fares to PHL for your trip are too high for your liking, you can always consider the geography of the Eastern Seaboard — New York is two hours north by car/train, and Baltimore is 90 minutes south. Try flying into one of those cities instead and make it a true sports road trip, since it's so easy to do.
If you do try this and travel into Philly by train, the city's 30th Street Station is on the edge of Center City (folks in these parts don't call it downtown) and serves as a major transit hub — from there most other parts of the city are accessible via SEPTA (stands for Southeastern Pennsylvania Transit Authority), including the Sports Complex.
You can also arrive in Philadelphia by bus, as Greyhound operates a depot at 1001 Filbert Street in Center City.
If you're coming in by car, chances are you're on I-95, the East Coast's lifeline. If you see signs for either the Ben Franklin or Walt Whitman bridges, you're close to both Center City and the Sports Complex, but just take heed that you don't wind up on either bridge or else you'll be crossing into New Jersey and will need to pay toll to get back across the Delaware River.
Where to stay
Perhaps surprisingly, there are few hotels within walking distance of the Sports Complex. The one hotel close by is the Live! Hotel and Casino, just north of Citizens Bank Park.
If there are no games going on, the area is mostly residential/industrial and pretty quiet, so it's not really a place where a visitor would want to hang around without a local to guide them around.
Center City, about five miles to the north, is where most of the action in Philadephia is, and where most visitors — and fans of the sports teams — stay during their travels because of the abundance of hotels. Many of them are located between City Hall (where Broad and Market streets converge to form one giant traffic circle) and the Independence Hall/Liberty Bell area at 6th and Market.
If you have a car and are looking to save on lodging rates, you could do a lot worse than the area around the airport, which boasts the closest bank of brand-name hotels to the Sports Complex.
Getting around
SEPTA's Broad Street line travels between Center City and the Sports Complex, its southern terminus being Pattison Street (so when the line ends, you know it's time to get off). The station is called NRG Station in a nod to corporate sponsorship, but don't let that confuse you too much.
If you're not staying anywhere near the Broad Street line, know that you have to get to it somehow in order to reach the Sports Complex — no other lines come close. That also means that no matter where you board (outside of the South Philly stops on the line), you will have to go through Center City.
Bus service is also plentiful along Broad Street, one of the city's major thoroughfares, so it's possible to reach the Sports Complex by bus (we can't imagine it's too efficient on crowded game days, though).
The Sports Complex also sits near the intersection of two main highways, Interstates 95 and 76, and depending on from which direction you're approaching, Citizens Bank Park and Lincoln Financial Field can't be missed (try driving past the Linc on I-95 sometime — it looks like the stadium is practically hanging over the highway).
Subaru Park is about 5-6 miles south of the Sports Complex on Interstate 95 — follow it south to Route 322 toward the Commodore Barry Bridge. Again, though, exit at Route 291 and don't get on the bridge lest you find yourself in Jersey.
Gameday parking
The Sports Complex might be a bit removed from Center City, but the advantage of that is that there's a sea of parking surrounding the stadiums. The lots for every venue are typically open for any event, meaning that, for example, you can park in the Wells Fargo Center lot for a Phillies game at Citizens Bank Park.
Cheaper parking can be found near the Sports Complex if you're willing to walk, as there are a number of nearby industrial parking lots as well as a smattering of street parking. But if you're visiting Philly and don't really know your way around, it's best that you stick to the official parking lots.
Things to see and do in Philadelphia
Even if your reason for coming to Philadelphia is sports travel, the region has so much more to offer. Here's a guide to some of the things to see and do during your travels through Philadelphia while not watching the sports teams:
Arts and culture sights
Most Philadelphia travel guides begin with the section of town that includes Independence Hall, the Liberty Bell Center, the Museum of the American Revolution and the National Constitution Center, all located on a three-block strip of land in the eastern part of Center City. This is the heart of where all the revolutionary-era sights are in the city, and all of it can generally be seen over the course of a morning or afternoon.
From there, you'll pass all sorts of interesting sights as you head west through Center City. Stop at historic Philadelphia City Hall, topped with a statue of city father William Penn and including an observation deck.
Continue your travels through Philadelphia across the street at Love Park and the famous "Love" sculpture, and then guide your way down the picturesque Benjamin Franklin Parkway. Along the way you'll pass several museums, including the Franklin Institute for science and the Rodin Museum, honoring the famous sculpturist, before arriving at the city's revered Philadelphia Museum of Art.
And if you're a sports and/or movie fan, you can run up the art museum steps the way Rocky Balboa did — sure, it's cliché, but visitors do it all the time. There's also a Rocky statue near the foot of the steps.
Farther west of the museum, you'll find Boathouse Row, a collection of historic boathouses linking the bank of the Schuylkill River and a favorite place for visitors and residents alike to stroll and take pictures.
Party around Philly
South Street is well known as a happening area for Philadelphia nightlife, and is often a good place to spot athletes from the local teams. Manayunk is a little more off the beaten path but boasts its own hot spots for nightlife.
Rittenhouse Square, closer to City Hall, is also quite popular but caters to a more affluent crowd. Some of the city's most high-end hotels and restaurants can be found in and around the surrounding blocks.
Other good places for nightlife in Philly include University City, where students from nearby Penn and Drexel go to party, and Penn's Landing, the revitalized riverfront area that includes beer gardens and food stands as well as family-friendly activities such as ice skating.
What to eat in Philadelphia
Most first-time visitors to Philadelphia seek out the cheesesteak, and rightfully so — it's mentioned prominently in most travel guides, and there are many places to sample it, including the stadiums. So you'll have easy access to it whether you're in Philadelphia to watch the sports teams or not.
The epicenter of cheesesteak culture is the intersection of 9th and Passyunk in South Philly, not far from the Sports Complex. There you'll find two of the most well-known (and rival) cheesesteak purveyors, Pat's King of Steaks (1237 E. Passyunk Ave.) and Geno's Steaks (1219 S. 9th Street).
While Pat's and Geno's are giants, there are many other cheesesteak sellers worth trying. Save room for worthy competitors such as Tony Luke's (39 E. Oregon Ave.), Campo's (214 Market Street), Jim's Steaks (400 South Street) and John's Roast Pork (14 E. Snyder Ave.).
Most of the eateries mentioned above also sell the roast pork sandwich, which is often relegated to second billing in the land of the cheesesteak but is absolutely worth trying as well. If not John's Roast Pork or Tony Luke's, try it at DiNic's inside Reading Terminal Market in Center City, which serves one of the most well-regarded roast pork sandwiches in town.
Pat's and Geno's are also part of the Italian Market neighborhood (9th Street north of Washington), a mile-long stretch featuring Italian restaurants, markets, bakeries and more.
Oh, and don't leave Philly without stopping at Wawa, a convenience store chain that has nothing short of a cult following among residents. You could do a lot worse food-wise than getting a hoagie and coffee at Wawa — and don't you dare speak ill of it to the locals!
More sports
Philadelphia is considered a hub of college basketball thanks to its "Big 5" schools — La Salle, Penn, Saint Joseph's, Temple and Villanova. Most games involving one of the teams is an event around town, and Penn's home gym, the Palestra, is a building worth visiting in its own right thanks to its illustrious history.
Speaking of Penn, the Penn Relays track event takes place every spring at Franklin Field on the Penn campus.
If college football is your thing, Temple plays in the Football Bowl Subdivision and hosts home games at Lincoln Financial Field.
Original publish date: June 19, 2013
Most recent update: August 30, 2023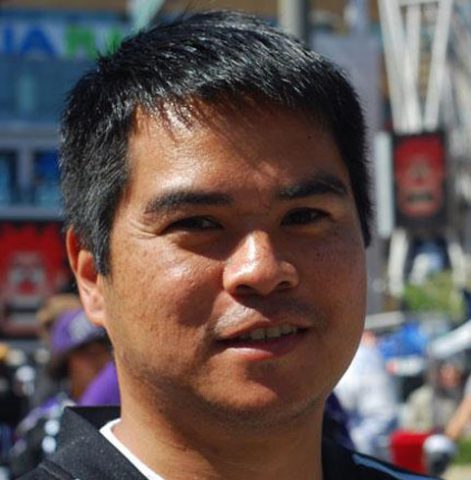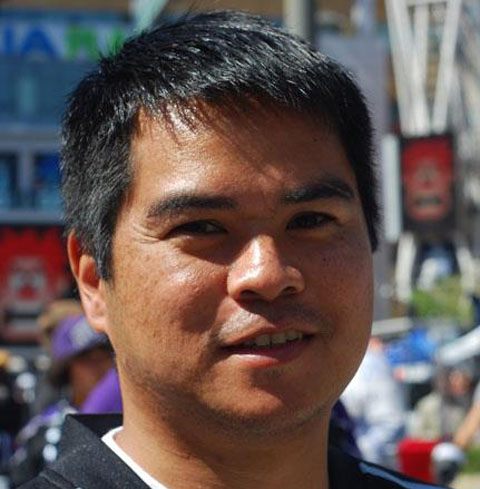 Edward de la Fuente | Itinerant Fan
I live for sports, and I love to travel. My biggest thrill is combining the two. I've been blogging about sports travel for more than a decade, and traveling for sports for twice as long.
About me | FAQ | Buy me a beer 🍺
Affiliate Disclosure
Please note that some of the links above are affiliate links, and at no additional cost to you, we earn a commission if you make a purchase. These recommendations are only for companies that we've used and have proven to enhance our sports travel experiences. To find out more about our affiliate partnerships, please read our Affiliate Disclaimer.