New York City sports travel guide
Our city guides are meant to showcase the best of a metropolitan area from the perspective of a sports fan visiting New York City to watch their favorite teams in a game or two. Here's our guide to the best of New York sports travel.
* * *
It's hard for us to imagine why anyone with a travel itch would not want to visit New York City, with all that it has to offer, and that is especially true for the sports fan with a travel itch.
With nearly a dozen professional sports teams playing in the metro area and countless other sporting events taking place in the city over the course of the year, there's something in New York for every type of fan on a sports travel vacation. And that's before even discussing all the historical and cultural sights to see.
The vastness of New York's sports scene (as well as the fact that leagues have offseasons, of course) means it's impossible to see everything over the course of one weekend, or even one week. That's OK, though, because it just gives you a good reason to come back.
Still, there are ways to accomplish most of your sightseeing and game-watching goals in a limited timeframe with just a little bit of planning. Read on for our travel guide on how to best enjoy a visit to New York when not watching its sports teams in action.
Map of New York City sports venues and attractions
Click placemark in index to find on map | View New York sports travel guide in a larger map
Where to watch sports in New York City
The obvious landing destination for most tourists is Manhattan, but if you're in New York to watch one of the pro sports teams, it's a little less straightforward than that.
Just one of New York's pro sports venues lies within the most famous of the five boroughs. The rest are scattered among three of the other four boroughs, in the suburbs or in the next state over.
Particularly if you're a first-time visitor to New York, you should find Manhattan to be the most convenient place to stay for ease of transportation, and it's the starting point for just about every travel guide to the city.
However, if your trip centers around only one or two of the venues, you may also consider a different locale to be more convenient (more on that in "Where to stay" below).
The newest pro venue opened in the fall of 2021, as the Islanders moved into UBS Arena. It's located just east of the city proper and next to the Belmont Park race track. The Isles' old home, the Nassau Coliseum, is still standing and serves as the home of the Long Island Nets of the NBA G League.
Primary sports venues in the NYC area
• Barclays Center: Home of the Nets. Located at 620 Atlantic Ave. near Flatbush Ave. in Brooklyn.
• Citi Field: Home of the Mets. Located at 41 Seaver Way in Flushing, Queens.
• Madison Square Garden: Home of the Knicks, Rangers and WNBA's Liberty. Located at 4 Pennsylvania Plaza in Manhattan, above Penn Station.
• MetLife Stadium: Home of the Giants and Jets. Located at 1 MetLife Stadium Drive in East Rutherford, N.J.
• Prudential Center: Home of the Devils. Located at 25 Lafayette Street in downtown Newark, N.J.
• Red Bull Arena: Home of the Red Bulls. Located at 600 Cape May Street in Harrison, N.J.
• UBS Arena: Home of the Islanders. Located at 2150 Hempstead Turnpike in Elmont, N.Y.
• Yankee Stadium: Home of the Yankees and New York City FC. Located at 1 East 161st Street in the Bronx.
Arriving and getting around New York City
Getting in
New York City has three major airports in its metro area, and which one you choose to fly into has different advantages and disadvantages depending on which airline you use, where you're coming from and where you plan to go once you've arrived.
• John F. Kennedy International Airport (JFK): Located in southern Queens, it serves as a hub for American, Delta and JetBlue. It is the busiest airport in the region and the primary airport for international flights to and from New York. Taxi fare to Manhattan is $52 flat before tolls and tips; an "air train" line connects the airport to the subway and Long Island Rail Road.
• LaGuardia Airport (LGA): Located in northern Queens, not far from Citi Field, and a hub for Delta. The least trafficked of the three local airports, LaGuardia services mostly shorter flights. Taxi fare to Manhattan starts at about $32 before tolls and tips; bus lines connect the airport to the subway and Long Island Rail Road.
• Newark Liberty International Airport (EWR): A few miles south of downtown Newark, it is a hub for United Airlines, which services most of the airport's international destinations. It is connected to New Jersey Transit via an "air train" and a dedicated station on the Northeast Corridor line that leads to Manhattan. Taxi fare to Manhattan starts at $50 before tolls and tips.
Traveling long distances by train is an afterthought for most of the country, but not in the Eastern Seaboard. New York's Penn Station is an Amtrak hub and can be reached in reasonable time (6 hours or less) from as far north as Boston and as far south as Washington, D.C.
Seven blocks from Penn Station on Eighth Avenue is the Port Authority Bus Terminal, which serves regional bus lines as well as long-haul services such as Greyhound.
Where to stay
Duh! Midtown Manhattan, right? Well, that's certainly a wonderful starting point, hotels are most definitely plentiful, and subway and rail makes it accessible to every sports venue.
But the hotel rates are also the most expensive in the city — standard rates approach $300 a night for most brand-name hotels. There are hotels all throughout the city, so if your budget needs a break and your trip doesn't call for you to be in Manhattan most of the time, consider staying in one of the other fine boroughs.
If you think off the beaten path is more for you, here are some options: Brooklyn, particularly in the trendy Williamsburg neighborhood (near Barclays Center and easier access to Citi Field); downtown Newark (near the Prudential Center and convenient to MetLife Stadium and Madison Square Garden via NJ Transit); and near JFK and LaGuardia airports (convenient to Citi Field and Long Island, especially if you have a car).
Getting around
Unless you are staying in an outlying suburb, or have a need to go far outside the city during your trip, don't even think about renting a car.
Trust us on this one. If you are in New York just to see your favorite sports team play and to check off a few sights from the travel guide, you won't need it.
Every venue listed above is accessible by public transportation — in most cases, we mean the subway, and the rest can be reached by rail — so save yourself the added stress of fighting traffic and paying for parking.
Here's a quick rundown on subway/rail accessibility for each venue:
• Barclays Center: Accessible via the Atlantic Av/Barclays Center station on the B, Q, 2, 3, 4 and 5 trains. Long Island Rail Road's Atlantic Terminal stands across the street from the arena.
• Citi Field: Accessible via the Mets/Willets Point station on the 7 train, which leads to Manhattan. Long Island Rail Road also serves the station.
• Madison Square Garden: Penn Station, underneath the arena, is on lines A, C, E, 1, 2, and 3 of the subway system; is the terminus of NJ Transit's Northeast Corridor line and is a major hub for Amtrak routes throughout the northeast.
• MetLife Stadium: The Meadowlands train station, just outside the stadium, is active during events only. Trains run to NJ Transit's Secaucus Junction station, between Penn Station and downtown Newark's station, also called Penn Station (confusing, yes, but it shouldn't be difficult to tell the difference between the two).
• Prudential Center: Accessible via Newark Penn Station (two blocks away) on Amtrak or NJ Transit. The arena will be visible to the west as your train pulls into the station.
• Red Bull Arena: Accessible via PATH, a commuter rail service. From Newark Penn Station, take a PATH train to Harrison. The venue is three blocks from the station.
• UBS Arena: Use the Hempstead Branch of the Long Island Rail Road to reach the arena from Manhattan, Brooklyn or Queens. A new Belmont station is currently being constructed.
• Yankee Stadium: Accessible via the 161st St/Yankee Stadium station on the B, D and 4 trains.
Taxis, of course, are always an option in New York, as are rideshare services like Uber and Lyft, and they can get you to any of the venues if you're willing to pay more than standard subway or rail fares.
Gameday parking
Of all the venues, only Citi Field, MetLife Stadium and Red Bull Arena have large swaths of parking lots in the immediate surrounding area. With the rest, you'll more than likely be taking your chances with independent parking operators.
The standard rules apply: Know that the lesser the cost, the farther away you probably are, and buyer beware when it comes to each individual lot, where they make you park your car, and how secure the lot is while you're off at the game.
Things to see and do in New York City
You don't need us to tell you that New York is gigantic, and there's much more to do than anyone could possibly cram into a 3-4 day trip, let alone someone who's looking for a good way to spend their free time during their travels when not watching the sports teams.
This guide of suggestions is tailored toward the first-time visitor to New York City, so if these don't strike your fancy, or they're all on your been-there-done-that travel list, there are hundreds of other fine forms of sightseeing and entertainment before the games.
Sightsee, of course
Just a few of the many options include heading up to the observation deck of the Empire State Building, looking up at all the lights of Times Square, boarding a ferry to the Statue of Liberty, paying your respects at the National 9/11 Memorial, taking a stroll through Central Park, watching skaters at Rockefeller Center … and on and on and on.
And save time for NYC's many museums. Some are prominent, such as the Museum of Modern Art (MoMA), the Metropolitan Museum of Art (aka "The Met"), the Guggenheim Museum and the American Museum of Natural History. Others are lesser-known, like the Museum of the Moving Image, the Tenement Museum and the New York Transit Museum.
If you'd like to hit a lot of attractions, consider a CityPass, a tourist coupon book that offers discounted admission to a number of popular sights. It also helps tremendously to prioritize which attractions you're most interested in seeing during your New York travels and use it as a guide for your daily itineraries.
See a show
Got a free night? Spend it taking in a show on Broadway, or see a taping of "The Late Show with Stephen Colbert," or head to a concert at Carnegie Hall, the Lincoln Center or Radio City Music Hall. And those are just the options in midtown Manhattan, as New York lives up to its reputation as a cultural mecca.
For discounted or last-minute Broadway tickets, head to the TKTS booth in the middle of Times Square (though lines there tend to be on the long side).
Eat the best of NYC
Again, the possibilities are endless, but you could do a lot better than the tourist traps and chains that surround Times Square.
Though travel guides to New York could list hundreds of restaurants worth visiting, here we're naming just a few options that could easily fit into a 3- or 4-day trip to watch the sports teams — and some of them can also be found inside the stadiums:
• Jing Fong (202 Centre Street): One of the most popular restaurants in New York's Chinatown is at its busiest during dim sum service, with hundreds of diners jostling for the attention of the numerous cart-pushers in the restaurant's huge dining room.
• Katz's Delicatessen (205 Houston Street in lower Manhattan): Perhaps the most well-known of New York's many delis and the site of several famous movie and television scenes.
• L&B Spumoni Gardens (2725 86th Street, Brooklyn): Unique among New York pizzerias because it serves a Sicilian square pie, it's a favorite among Brooklynites. Save room for the spumoni, a frozen Italian treat.
• Leo's Latticini aka Mama's of Corona (46-02 104th Street, Corona, Queens): One of the most popular delis in the predominantly Italian neighborhood southwest of Citi Field.
• Lombardi's (32 Spring Street, lower Manhattan): Considered the birthplace of New York-style pizza and the first pizzeria in operation in the United States, it has been going since 1905.
• Minetta Tavern (113 MacDougal Street, Greenwich Village, Manhattan): This upscale tavern is known for its "Black Label Burger," which comes with a $33 price tag but is widely considered to be the best burger in New York.
• Nathan's Famous (1310 Surf Ave., Brooklyn): The famous Coney Island hot dog stand has a nationwide presence, but why not check out the original? It draws a crowd on July 4, when the annual Nathan's Hot Dog Eating Contest is held.
• Peter Luger (178 Broadway, Brooklyn): Yes, it's a prime steakhouse in New York, so it won't be cheap — and on top of that, they don't accept credit cards. But they've been popular for more than a century — and have made countless appearances on travel programs — for a reason.
• Russ & Daughters Cafe (127 Orchard Street, lower Manhattan): Between its bagels with smoked salmon and lox and its egg creams, the cafe — an offshoot of their century-old "appetizing store" — is a great place to sample Jewish classics.
• Shake Shack (Madison Square Park, Manhattan): It's a nationwide chain now, of course, but if you're a fan, might as well learn of Shake Shack's origins. The kiosk in Madison Square Park is a step up from the original hot dog cart that began operating in the summer of 2001.
• Sylvia's Restaurant (328 Malcolm X Boulevard, Harlem, Manhattan): Famous for its fried chicken and one of the most well-known purveyors of soul food in Harlem.
More sports
Though college teams usually get short shrift in New York's vast sports scene, there are options for your sports travel vacation.
The most prominent program in the area is Rutgers, whose campus is about half an hour away in New Brunswick, N.J. (accessible from Penn Station on NJ Transit). The Big East basketball tournament remains an annual tradition at Madison Square Garden despite recent conference realignment changing which teams regularly appear there.
The USTA National Tennis Center in Flushing, next to Citi Field, hosts the U.S. Open every August/September. The complex is also serviced by the Mets/Willets Point station on the 7 train and Long Island Rail Road.
In early June, the New York area hosts the third and final jewel of horse racing's Triple Crown, the Belmont Stakes. The event takes place at Belmont Park. The site may become more well-known on the sports and entertainment scene as more fans attend games and events at UBS Arena.
Original publish date: July 15, 2013
Most recent update: March 2, 2023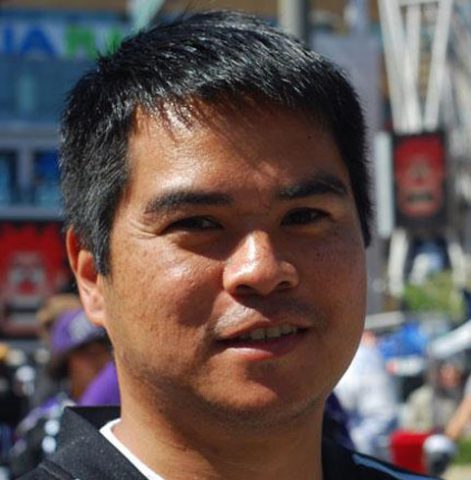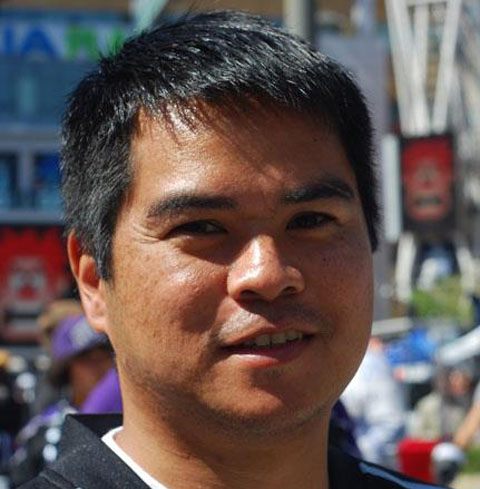 Edward de la Fuente | Itinerant Fan
I live for sports, and I love to travel. My biggest thrill is combining the two. I've been blogging about sports travel for more than a decade, and traveling for sports for twice as long.
About me | FAQ | Buy me a beer 🍺
Affiliate Disclosure
Please note that some of the links above are affiliate links, and at no additional cost to you, we earn a commission if you make a purchase. These recommendations are only for companies that we've used and have proven to enhance our sports travel experiences. To find out more about our affiliate partnerships, please read our Affiliate Disclaimer.