Allianz Arena
Our guide to Allianz Arena in Munich, Germany, home stadium of Bayern Munich, includes information on events, tickets, parking, public transportation, nearby hotels and restaurants, seating and more. Read on to find out how to get the most out of your gameday experience.
* * *
Allianz Arena has seen a lot of sporting excellence in its nearly 20 years of existence, from serving as the home stadium of Bundesliga powerhouse Bayern Munich to hosting World Cup and UEFA Euro matches.
Open since 2005, the stadium has seen a bit of a makeover, too. Originally meant to house both Bayern and fellow Munich club TSV 1860, Allianz Arena has strictly become Bayern's home since the latter's relegation to the German third tier in the mid-2010s.
The stadium then got a makeover to make it more Bayern-esque, with the team's logo and motto imprinted in the bleachers.
But since the beginning, Allianz Arena has been recognizable by its distinctive exterior, which looks like a giant white egg in the daytime but lights up in the evening and during events to reflect whatever is going on inside – most commonly, it's bright red for Bayern matches.
The stadium is and will continue to be a centerpiece for big events besides Bayern Munich matches. It hosted the first NFL regular-season game played in Germany, in October 2022 — with more to come in future years. And it will host the UEFA Champions League final in 2025.
Top photo credit: Jin Cheng / Unsplash
Getting to the stadium
Perhaps the only negative thing about Allianz Arena — certainly for a visitor to Munich — is that it sits outside the city center. It's about 11 kilometers north, in fact, sitting alongside the highway that runs between central Munich and the international airport, a route known as the A9.
Cabs, rideshares and driving are certainly options to get to an event at Allianz Arena. But Munich's efficient train system is by far the easiest alternative for a visitor.
The U-bahn, the underground subway network, connects the center city with the stadium via the U6 line. From Marienplatz in the center city, take the U6 northbound to the Fröttmaning station. Look on any U-bahn map and you'll see that Fröttmaning is helpfully labeled with either the word "Arena" or a soccer ball icon.
From other points in the city, such as the Hauptbahnhof (the central train station), you'll likely have to transfer to the U6 line at Odeonsplatz, a major transfer station on the U-bahn network.
If it's a Bayern Munich match or other big event at the stadium, just follow the crowds, as U6 trains tend to get crowded as kickoff draws near. The good news is that trains operate at a high frequency on event days, and you'll likely wait no longer than five minutes for one at any stop along the U6 line.
Note that from the platform at the Fröttmaning station, you'll have to ascend a pretty long flight of steps and then walk across a surprisingly long plaza (known as the Esplanade) to get to the stadium — a distance of at least a quarter mile.
If you've chosen to drive, take the A9 north from central Munich and take exit 73 (Ausfahrt in German), which leads to Werner-Heisenberg-Allee and directly onto the stadium grounds.
Parking at Allianz Arena
Allianz Arena has four large parking garages, called Parkhaus in German, all located underneath the plaza that pedestrians use to walk between the subway stop and the stadium. Together, they comprise the largest parking structure in all of Europe.
Matchday entry fees for these structures are €10, though savvy fans can register their car's license plate on the FC Bayern website (Note: the portal is only in German) and pay for parking in advance. The system will read vehicle license plates automatically and allow for entry and exit if it recognizes the car as a paid patron.
Munich hotels near Allianz Arena
• Arena Stadt München – 1.2 miles away
• AMERON München Motorworld – 1.8 miles away
• Hotel Lechnerhof Unterföhring – 1.9 miles away
Search for more Munich hotels on Booking.com.
Map of the surrounding area
Things to do around the stadium
Located in an isolated part of Munich, near residential neighborhoods, open fields and a large sewage treatment plant on the other side of the highway, Allianz Arena doesn't have much to offer in terms of pre-event entertainment.
If you take the U-bahn to the stadium, you'll come across a handful of food and drink vendors on the Esplanade heading over from the train platform. Depending on the event, there are also sponsor booths along this path.
Within Allianz Arena itself, there is a restaurant known as the Arena Bistro if you desire a sit-down eating environment. The Bistro opens two hours before kickoff on matchdays, and is open during the day on non-match weekend days for people visiting the stadium for tours.
Otherwise, you'll have to venture into surrounding neighborhoods for food and drink options before an Allianz Arena event. If you're a tourist in Munich and don't have access to a car, you're best off spending your pregame time in the central city before catching the U-bahn for the match.
Munich restaurants near Allianz Arena
• Motorworld Inn München – European, 1.8 miles away
• El Greco – Greek, 2.3 miles away
• Freisinger Hof Restaurant – German, 3.1 miles away
Search for more Munich restaurants on Tripadvisor.
Watching a game at Allianz Arena
With not much to do around Allianz Arena, the experience of attending an event at Allianz Arena revolves mostly around checking out the unique luminous exterior.
A good place to do this is the approach from the Esplanade, where you can get a full glimpse of the building all lit up. It's a great spot for photo opportunities, though the more crowded the walkway is, the more you'll be fighting with others for prime spots.
The panels that make up Allianz Arena's facade are made of ETFE, the same material used for the lightweight, transparent roofs on such facilities as SoFi Stadium in Los Angeles and U.S. Bank Stadium in Minneapolis. When you get up close, you can see that the material is actually see-through.
Head to the north side of the arena to check out FC Bayern's sizable museum. It's open on non-matchdays and admission can be purchased as part of a stadium tour package. On matchdays, patrons can buy admission as an add-on to their match ticket.
After that, head inside and you'll see that the stadium is fairly standard — albeit one that's well-suited for a club as popular as Bayern Munich.
Allianz Arena has a common three-tiered seating bowl structure, with an overhang shielding most of the bowl — a rectangular hole in the roof leaves the pitch open to the elements.
The stadium seats more than 75,000 spectators, but that total includes standing-room capacities for the supporter sections behind each goal. For UEFA and FIFA-sanctioned events, those areas are converted to all-seater, reducing the overall capacity to 70,000.
The lower two tiers are accessible via the main concourse, a wide walkway that still manages to get crowded during halftimes and post-match.
Food and drink at Allianz Arena
Most of the standards that foreigners know about German cuisine — namely, bratwursts, pretzels and beer — are available at Allianz Arena's food stands, of which there are many on the main concourse.
Of course, most of the signage is in German, but most of the food kiosks are denoted by large white signs with one or two words denoting the primary item sold. "Bratwurst" and "Pizza" are common, and many stands are labeled with Getränke — the word for "drinks."
For a German twist on typical stadium fare, check out the stands serving currywurst — basically a fried sausage served with a curry-laced ketchup. The dish can be found in most major German cities, usually from street carts, and is wildly popular.
For many years, food and drink at Allianz Arena could only be purchased using an "ArenaCard," a debit card only good for purchases at the stadium. Starting in 2021, the card was phased out, but all stadium transactions remain electronic using credit/debit cards or Apple and Google Pay.
Original publish date: July 31, 2022
Most recent update: July 5, 2023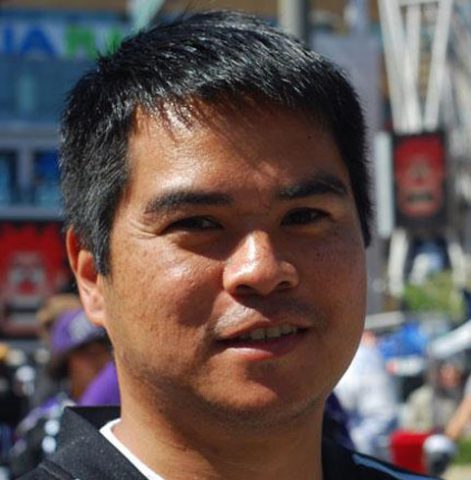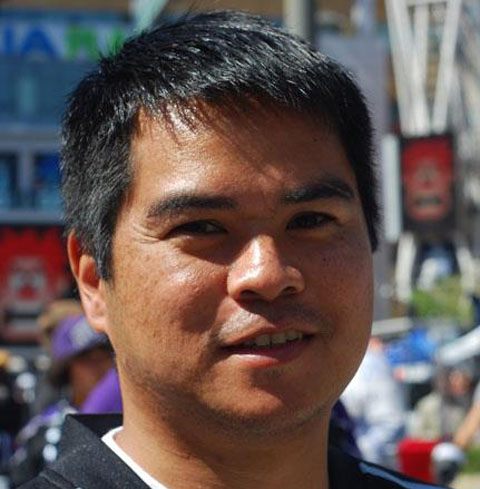 Edward de la Fuente | Itinerant Fan
I live for sports, and I love to travel. My biggest thrill is combining the two. I've been blogging about sports travel for more than a decade, and traveling for sports for twice as long.
About me | FAQ | Buy me a beer 🍺
Affiliate Disclosure
Please note that some of the links above are affiliate links, and at no additional cost to you, we earn a commission if you make a purchase. These recommendations are only for companies that we've used and have proven to enhance our sports travel experiences. To find out more about our affiliate partnerships, please read our Affiliate Disclaimer.
The Particulars
Home Teams
Bayern Munich
NFL International Series
Address
Werner-Heisenberg-Allee 25, 80939
Munich, Germany
Year Opened
2005
Capacity
75,024
See all events »