Amway Center
Our guide to Amway Center in Orlando includes information on events, tickets, parking, public transportation, nearby hotels and restaurants, seating and more. Read on to find out how to get the most out of your gameday experience.
* * *
The city of Orlando is known the world over for Walt Disney World and all the other amusements and family-friendly activities available there. With so much to do there, you might think there's not much room for spectator sports on the agenda.
But thanks to the Magic and Amway Center, the NBA is a big draw and a worthy reason to get away from the theme parks for at least a few hours.
Over the years, the Magic have entertained their faithful with two distinctly notable eras built around two dynamic centers — first Shaquille O'Neal, then Dwight Howard — that each produced a trip to the NBA Finals, but neither resulted in a championship.
Though Magic fans are still waiting for that title, they can still watch an up-and-coming team in a beautiful, modern arena that's part of a burgeoning district of downtown.
The Magic aren't the only attraction at Amway Center, either — the Orlando Solar Bears minor-league hockey team plays home games there, and it's a popular attraction for major concerts and other events.
For visitors, getting to Amway Center requires a bit of a detour from all the other touristy things going on in Orlando and throughout the Central Florida region. Find out more below.
Top photo credit: Ray Villalobos/Flickr
Getting to the arena
Most of Orlando's theme parks are located miles southwest of downtown, and in Walt Disney World's case, it's more than 20 miles away and not even within the city limits (it's located in a Disney-created town called Lake Buena Vista).
If family fun is part of the reason you're in the area and you're staying in one of the many hotels located near one of the amusement parks, getting to Amway Center requires a quick drive eastbound on Interstate 4 toward downtown.
The arena, located alongside I-4, is easily visible on the north side as the highway cuts through the downtown area. Exit at South Street to get downtown, and you're at the arena's doorstep.
The same directions hold true if you're attending a convention in Orlando, another big draw for the city — the massive Orange County Convention Center lies alongside I-4 about 10 miles south of downtown, and many hotels are located near the convention center.
If you're not coming from the theme-park area, Orlando's SunRail train system is a viable option for getting to the game. The train runs a north-south route with a stop at Church Street, a block from the arena. One-way fares range from $2 to $4 depending on distance traveled.
Parking at Amway Center
Once you're downtown, you can find ample parking around Amway Center. The Geico Garage located just south of the arena, across South Street, is accessible to attendees who purchase parking in advance via Ticketmaster.
General parking for Amway Center events can be found east of I-4, throughout downtown Orlando. There's a large parking structure at the Church Street Marketplace shopping center, two blocks east of Amway Center, and numerous smaller lots and structures if you head north along Garland Avenue.
Parking rates typically begin at $10 and up depending on the Amway Center event. Click here for a map of downtown Orlando parking options.
Orlando hotels near Amway Center
• Grand Bohemian Hotel Orlando, Autograph Collection – 0.4 miles away
• Aloft Orlando Downtown – 0.4 miles away
• Marriott Orlando Downtown – 0.5 miles away
Search for more Orlando hotels on Booking.com.
Map of the surrounding area
Things to do around the arena
Downtown Orlando, like many other downtowns around the country, has enjoyed an influx of new residents in recent years thanks to a building boom, and as a result there's more nightlife and activity in the blocks near Amway Center.
The arena has its own restaurant that is open to the public on event nights. Called the Magic Grill, it's located at the northwest corner at Church Street and Division Avenue.
Amway Center is next to what's known as the Church Street District, a retail and entertainment district full of restaurants and bars. This area tends to take on a more upscale and sophisticated feel than the family-friendly chains that tend to proliferate near the theme parks.
Popular options for fans prior to Magic games or other events at Amway Center include Hamburger Mary's and The Rusty Spoon, both located on Church Street next to the SunRail station.
The Parramore neighborhood west of Amway Center is a historic district that has seen an increase in development in recent years largely due to the opening of the soccer-specific Exploria Stadium a few blocks away. A handful of neighborhood bars and coffee shops can be found on Church Street, Central Boulevard and surrounding streets.
Orlando restaurants near Amway Center
• The District Gastrobar – pub, 0.1 miles away
• Hamburger Mary's – American, 0.2 miles away
• Ceviche Tapas Bar and Restaurant – Latin, 0.2 miles away
Search for more Orlando restaurants on Tripadvisor.
Watching a game at Amway Center
Amway Center is appreciably big for an NBA arena, much bigger than the building it replaced, the Orlando Arena — which once stood about a mile north of the current arena before being demolished in 2012.
The large glass facade that faces Church Street serves as the main entrance, accented by a spire at one corner of the arena that lights up in the Magic's blue and silver colors on game nights. Church Street is typically blocked off to traffic as tipoff gets closer and gets turned into a plaza for pregame activities.
After entering, the first thing fans see is a grand, glass-covered atrium. The Magic's team store is located at this level as well. From there, patrons must ascend stairs or escalators to reach the main concourse (known here as the Terrace Level).
Also notable at Amway Center is the number of sit-down restaurants, bars and lounges inside, throughout the concourses and seating bowl. Many are limited to fans holding club-level tickets, but one, the Budweiser Baseline Bar on the Terrace Level, is accessible to everyone and worth checking out — it opens up to the seating bowl and offers standing-room views of the game.
There's also a lounge located at the top of the arena called the One80 Lounge, within the spire structure. It opens to all patrons at the conclusion of games or events and remains open until 2:30 a.m. every night.
Families haven't been forgotten, though. Amway Center's Promenade seating level includes a play area called Stuff's Magic Castle — which gets regular visits from the Magic's mascot, Stuff the Magic Dragon. Also on the Promenade Level is a food stand geared toward kids, with items like chicken nuggets and cotton candy available.
Going to Amway Center can take on a club-like atmosphere, but the game remains the centerpiece. Despite Amway Center's size, sight lines are terrific throughout the upper seating bowl for all sports.
When the building opened, it boasted the tallest center-hung scoreboard in the NBA, though its size has since been surpassed by several arenas as large horizontal screens have come into vogue.
Interested in a suite at Amway Center? Buy suite tickets on SuiteHop.
Food and drink at Amway Center
The concessions choices at Amway Center draw on local flavors and merchants. Check out the Gringos Locos stand on both the Terrace and Promenade levels for tacos and nachos, including the Double D's (crunchy tacos wrapped with a cheese-filled soft tortilla).
Another Orlando favorite, the Black Bean Deli, serves Cuban sandwiches, while Bento Sushi offers sushi rolls. Brand-name stands operating at Amway Center include Papa John's and Cold Stone Creamery.
Head to the Craft Beer Bar on the Terrace Level for a selection of beers. Kona Brewing Company has a handful of carts on both concourses.
Original publish date: February 4, 2016
Most recent update: March 10, 2023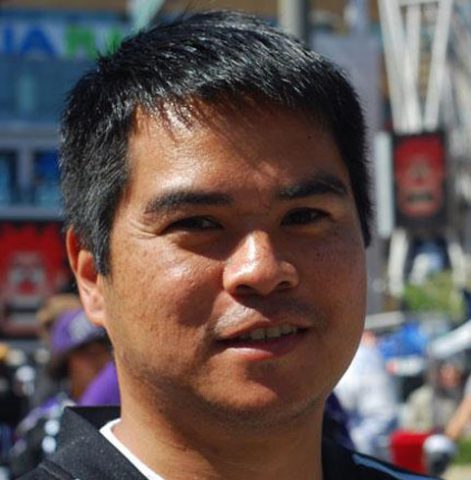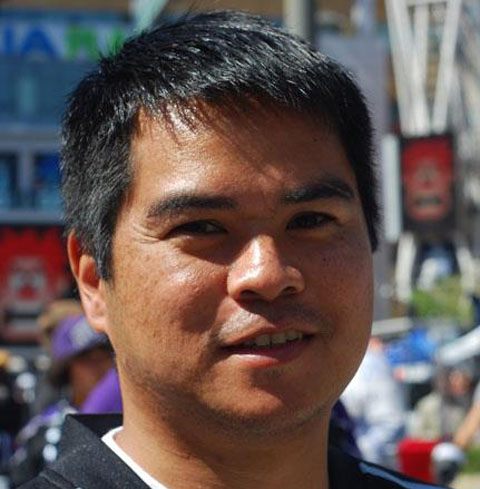 Edward de la Fuente | Itinerant Fan
I live for sports, and I love to travel. My biggest thrill is combining the two. I've been blogging about sports travel for more than a decade, and traveling for sports for twice as long.
About me | FAQ | Buy me a beer 🍺
Affiliate Disclosure
Please note that some of the links above are affiliate links, and at no additional cost to you, we earn a commission if you make a purchase. These recommendations are only for companies that we've used and have proven to enhance our sports travel experiences. To find out more about our affiliate partnerships, please read our Affiliate Disclaimer.
The Particulars
Home Teams
Orlando Magic
Address
400 West Church St.
Orlando, FL 32801
Year Opened
2010
Capacity
18,846
Upcoming Events
All times local
Arcangel - Just in Time Tour
Sunday, October 1, 2023
8:00 pm
Get tickets at Ticketmaster »

Tampa Bay Lightning vs. Florida Panthers
Tuesday, October 3, 2023
7:00 pm
Get tickets at Ticketmaster »

Luke Bryan: Country On Tour 2023
Thursday, October 5, 2023
7:00 pm
Get tickets at Ticketmaster »

Depeche Mode: Memento Mori Tour
Tuesday, October 10, 2023
7:30 pm
Get tickets at Ticketmaster »

Jonas Brothers: FIVE ALBUMS. ONE NIGHT.
Friday, October 13, 2023
7:00 pm
Get tickets at Ticketmaster »