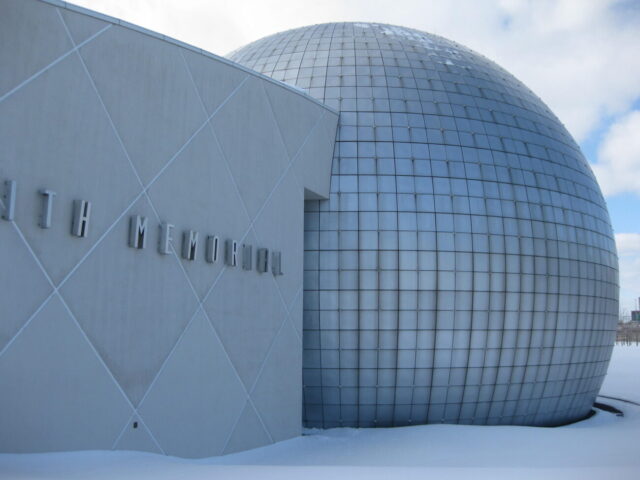 As the certified birthplace of the sport of basketball, Springfield, Massachusetts, is the home of the Basketball Hall of Fame.
After all, it was in this city in 1891 that James Naismith created the game, installing two peach baskets at either end of a gymnasium at what is now known as Springfield College. More than a century later, the shrine that commemorates the history of the sport he created has the full name of Naismith Memorial Basketball Hall of Fame.
For basketball fans itching to immerse themselves in this history, the Hall of Fame is certainly worth the visit, despite the effort it takes to get there.
Springfield isn't exactly a major city but it's not as far-flung as you might think — just a two-hour drive from Boston and a 45-minute drive from Hartford. So if your travels bring you to New England and you happen to be a huge basketball fan, it's not as much of an undertaking as you might think to get a little taste of what has shaped the sport into the phenomenon it is today.
For my visit, I drove up from the Hartford area to see what Dr. Naismith wrought so many years ago. It's definitely worth the visit, even if the building itself is slightly difficult to find — more on that below.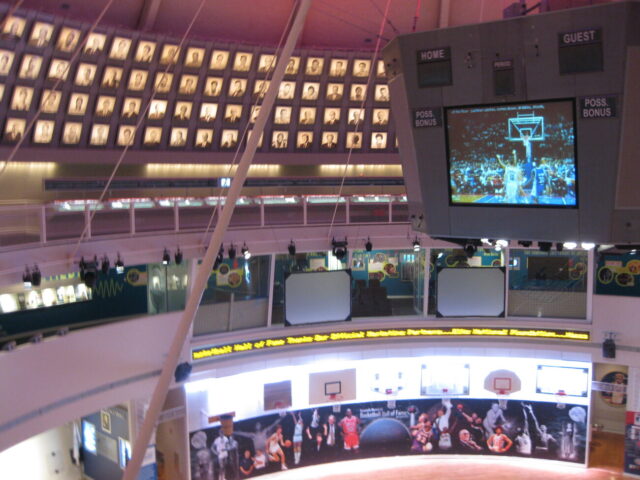 Getting to the Basketball Hall of Fame
Springfield is close enough to Hartford that it has its name attached to Hartford's airport — officially, Bradley International Airport is said to serve both Hartford and Springfield. In fact, the Hall of Fame is 17 miles from the airport, so if you felt like it, you could head straight there after touchdown
Wherever you're coming from within Connecticut's a pretty straight shot north on Interstate 91, with Springfield located just a few miles north of the state border.
If you're coming from Boston, the Massachusetts Turnpike, aka I-90, is the most direct route, a drive of about 90 miles from the center city. You'll have to make your way to I-91 and then head south toward Hartford.
Once you're in Springfield, it's a little tricky. I-91 straddles the Connecticut River as it winds through downtown, as does the building housing the Basketball Hall of Fame. Exits are marked clearly as the one you want for the Hall of Fame (Exit 6 if you're traveling northbound), but you need to make your way to the west side of the highway.
If you head in the right direction, you'll come across a strip mall with, among other things, several chain restaurants. That's where the Hall of Fame is, so pull in and find yourself a spot in the expansive parking lot.
If you're still not sure, find the silver globe-like structure pictured at the top of this post — it faces the street.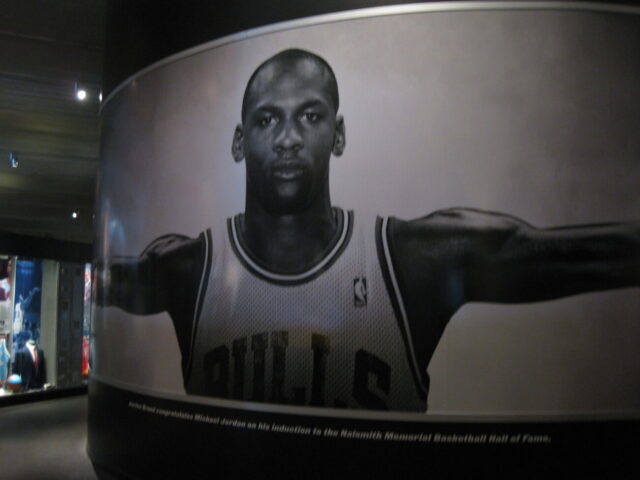 Things to see at the Basketball Hall of Fame
You have to walk into the center of the strip mall to find the entrance to the Basketball Hall of Fame, where you can pay for admission. As of the summer of 2021, admission prices were $28 for adults, $19 for youth, and children under 5 were admitted for free.
After buying your ticket, you are then directed to an elevator, which takes you up to the third floor for you to begin your tour of the museum. Although a working basketball court beckons on the ground floor, you must wait for the end to get your shot on that.
On the third floor is an interactive timeline of the sport's history, photos of every inductee into the Hall and a balcony on which you can view the entire museum, including the court below.
In my opinion, the third floor is the one worth spending the most time on. Looking at all the artifacts, watching the short videos playing on a continuous loop and getting a glimpse at every era of the sport's history — making up one complete revolution of the third floor — can take upwards of an hour depending on how closely you're looking at each display.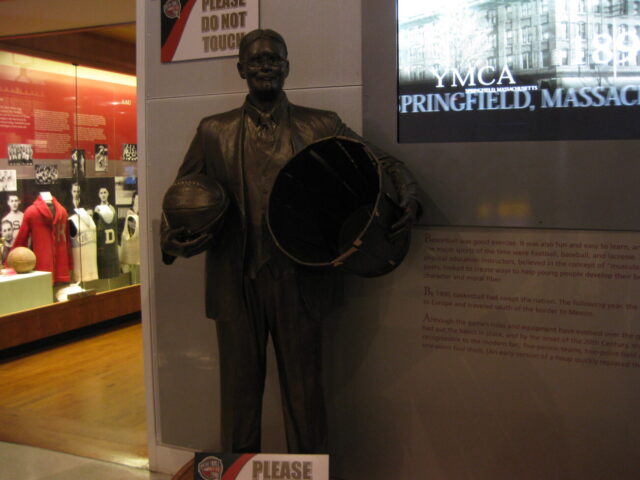 Moving on to the second floor, you'll find displays dedicated to the college and high school game, a kid's area with Pop-a-Shot and other games, and a section on basketball media.
Perhaps because it was also a relatively quiet day, I had no less than three Hall workers (docents, I guess, if you want to use museum terms) come up to me, ask me if I was enjoying myself and start engaging me in conversation. So if there's something in particular you want to be sure to see, be sure to ask someone — the staff is quite helpful.
Finally, after about an hour and a half, I made it down to the first-floor basketball court. There were a few others already shooting some hoops on the regulation court, but off to the side there are hoops from eras gone by, including a peach basket that famously made up the original hoop.
I didn't stop to shoot a ball into the peach basket, and later regretted it. So be sure to do that before making your way into the gift shop (really an NBA team store as much as anything else) and heading back out.
For my money, the exhibits were more worth spending time on than the interactive part, but to each their own.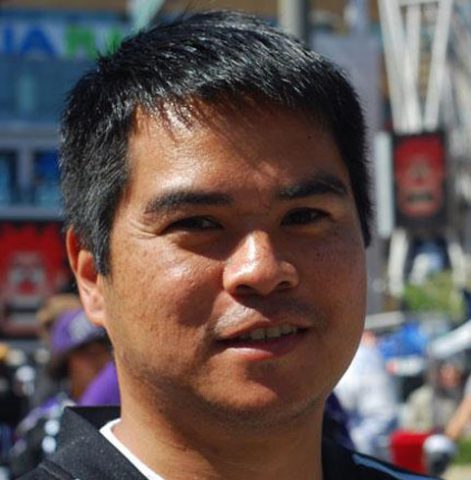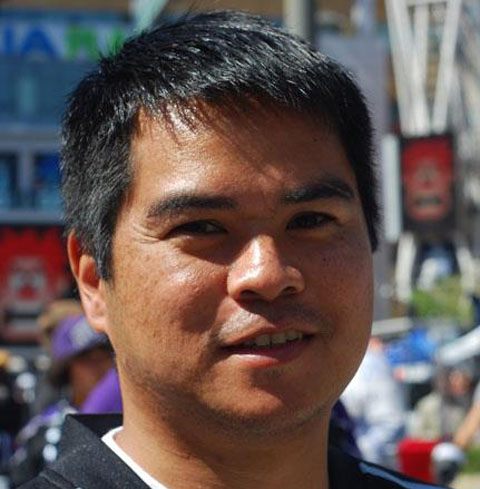 Edward de la Fuente | Itinerant Fan
I live for sports, and I love to travel. My biggest thrill is combining the two. I've been blogging about sports travel for more than a decade, and traveling for sports for twice as long.
About me | FAQ | Buy me a beer 🍺
Affiliate Disclosure
Please note that some of the links above are affiliate links, and at no additional cost to you, we earn a commission if you make a purchase. These recommendations are only for companies that we've used and have proven to enhance our sports travel experiences. To find out more about our affiliate partnerships, please read our Affiliate Disclaimer.