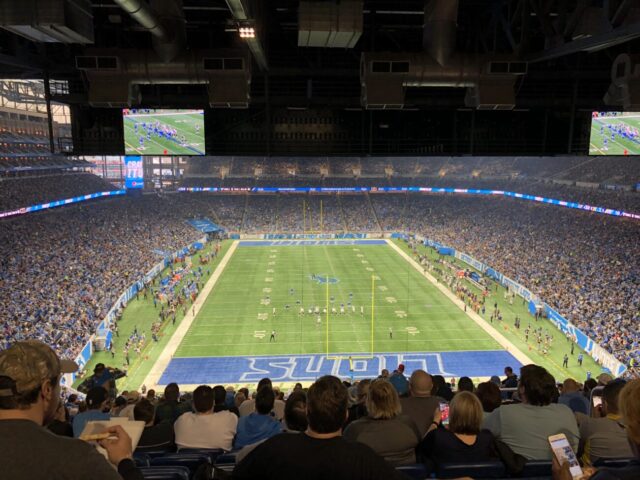 If you're an avid sports traveler like me, you probably still have one or two of the major sports leagues in the U.S. that aren't your favorite.
For example, you love spending your fall Sundays at NFL stadiums around the country but don't care much for the NBA. Or, you're constantly drawn to the allure of the summertime road trip around Major League Baseball's ballparks but need some convincing to take in an NHL game.
I've met plenty of fans who aspire to join Club 123 (aka attending a home game for every team in the four major leagues), but tend to lag in one or more of the leagues just because they don't like it as much as the others.
And that's totally understandable. You'll more quickly do the things you're more motivated to do, and save the less appealing parts for later.
That explains my list of stadiums visited, too. I've completed MLB and am near completion on my NHL list, but I've seen only 18 of the 30 NBA venues, simply because I don't like basketball as much as I do baseball and hockey.
Having said all that, there are wonderful reasons to spend the time and effort to watch a sport that might not hold your interest quite as well as others. And this post aims to outline the reasons why for each one, league by league.
Consider it my way of trying to motivate you to get to Club 123 and beyond. Or, simply, to keep traveling to watch sports, because it's totally worth it.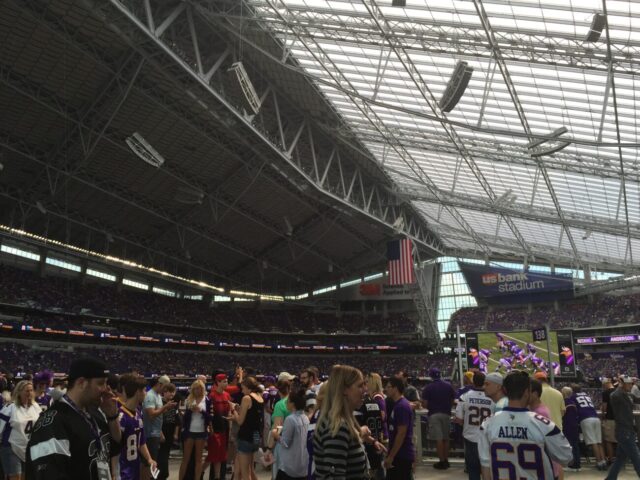 The case for watching the NFL live
Besides the fact that you may not like football, you might not like the crowds that come to NFL games, or for the often boorish behavior exhibited by many fans. You might not care for giant stadiums or games often played in cold, rainy or snowy weather.
But if you're a die-hard sports fan, the NFL doesn't need much selling.
Of the four major sports leagues, the NFL of course is the most popular. With only 16 regular-season contests for each team every season, games are truly special events. And even non-sports fans find a reason to throw a party on Super Bowl Sunday.
You can apply that reasoning to attending live NFL games, too. Being at a packed 70,000-seat stadium before kickoff of a big football game, with fighter jets flying over your head and pomp and circumstance all around, is the best representation of the pageantry of sports that we have in the U.S.
While most teams across the major leagues use their venue and game presentation to showcase the best of their city, I've found that NFL clubs tend to do it better than most.
And say what you want about NFL fans, but it's fun to examine the psyche of a city through the lens of their football team's supporters. Certainly a place like Green Bay or Pittsburgh during football season offers a glimpse into life in a sports-mad town unlike any other.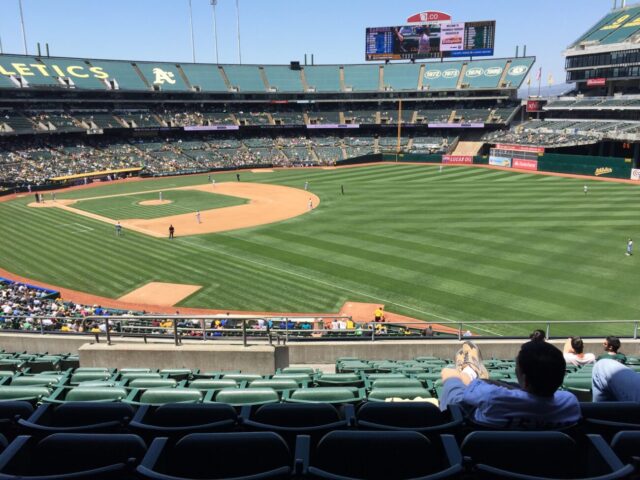 The case for watching MLB live
Most of the reasons why fans don't like baseball are familiar ones: The game is boring and moves too slowly. Having no clock means you can't really guess how long the game will take. Tickets have gotten too expensive compared to the "old days." 
However, a lot of things that baseball romantics cite as positives are typically appealing to the non-fan as well.
The No. 1 thing is the ballpark. Major League Baseball's 30 ballparks are a quite eclectic collection; most have something for the architecture lover, the culture lover, the food lover and the entertainment lover.
In other words, you don't have to watch the game, or care about it in the slightest, to have a good time at an MLB stadium — more so than any of the other major sports leagues, in my opinion.
I've used this point often in pitching non-baseball fans on a night at the ballpark. Out of all the major sports, there's less pressure to watch the game in baseball than in all the others.
So spend your time admiring that cool stadium feature, or miss a few innings scarfing down food in the picnic area. And it's OK for the highlight of your night to be the Milwaukee Brewers' sausage race, or the Washington Nationals' Presidents' race.
Besides, baseball can sometimes be equated with other, less popular sports for those non-fans. Anyone who has experience wielding cricket bats, wiffleball bats or even pickleball paddles can relate to the sport of baseball on some level. Trying to grasp the game, as I've found attending ballgames with friends visiting from outside the U.S., is half the fun.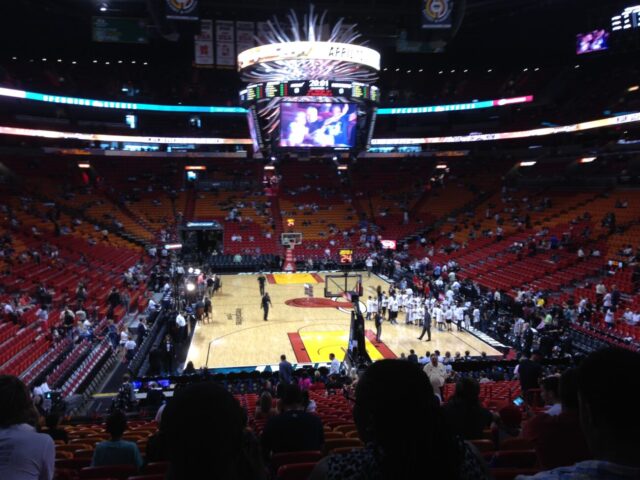 The case for watching the NBA live
Of the four major sports leagues, the NBA's playing surface is the smallest. So for some fans, there's not a ton of appeal in going to a basketball game, sitting in the nosebleeds and barely being able to watch the game.
That's usually where the arguments against seeing live basketball end, though.
NBA games are nearly always exciting and fast-paced, and there's not a ton of "downtime." Some of the world's highest-profile athletes play the sport, so your chances of seeing a superstar in action on any given night are pretty high.
Games are nearly always done in a crisp 2½ hours or so. And even halftime entertainment in the NBA can be highly enjoyable.
Yes, if you are attending an NBA game on a trial basis, it might be best if you stay out of the highest rows of the arena. 
But take it from someone who ranks the NBA fourth when ranking favorites from this list: There are plenty of things that make a pro basketball enjoyable if you just give it a chance.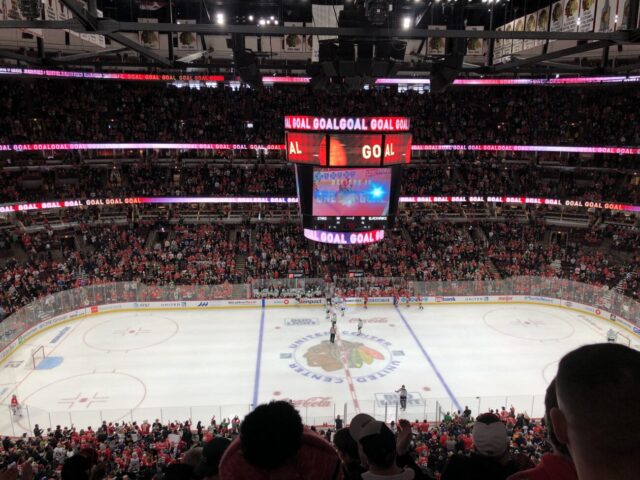 The case for watching the NHL live
It's true: Many sports fans just don't "get" hockey.
Some will dismiss it as Canada's thing, not the U.S.'s. The fact that the players have to ice skate — an activity that a good number of people can't or won't try — is a turn-off in itself. Fans worry that it will be too cold for their liking inside the arena since, after all, there's ice in there.
And then there are those rules. What the heck is icing, anyway?
There's no doubt that of the four major sports leagues, the NHL is the biggest mystery. But to me, that in itself is a reason to go check it out.
Watching hockey on TV is tough. The puck is tiny, and sometimes it's obscured by players or the near-side boards. If you don't know the rules, the game is near-impossible to follow.
But of these four sports, hockey exhibits the biggest difference between the TV experience and the live experience. If you're inside the arena, you can see with your own two eyes just how fast the players skate and the puck moves, and how hard they hit each other.
And I think that one of the most exhilarating moments in live spectating comes when the home team scores a goal in an NHL arena and some 17,000 (or more) fans rise out of their seats and roar in unison.
Don't take my word for it — check it out for yourself. At the very least, you'll get a better, deeper understanding of the game of hockey, I guarantee it.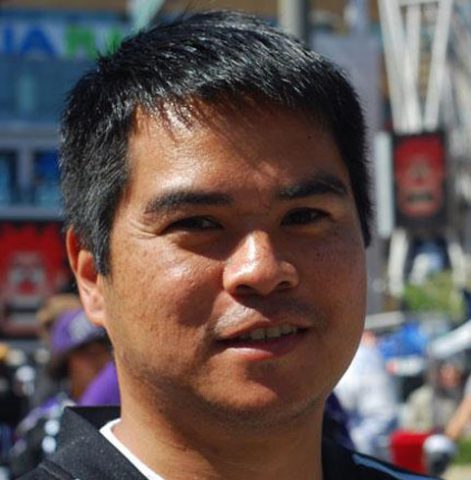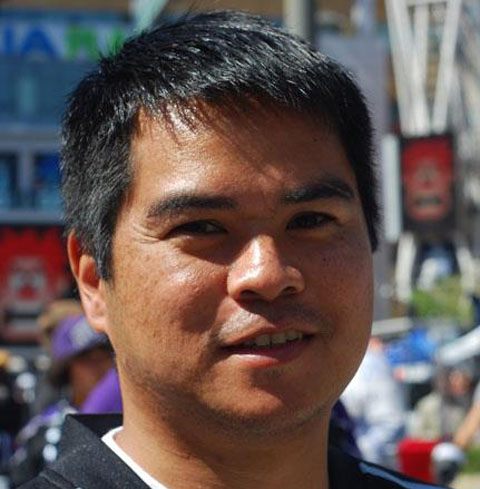 Edward de la Fuente | Itinerant Fan
I live for sports, and I love to travel. My biggest thrill is combining the two. I've been blogging about sports travel for more than a decade, and traveling for sports for twice as long.
About me | FAQ | Buy me a beer 🍺
Affiliate Disclosure
Please note that some of the links above are affiliate links, and at no additional cost to you, we earn a commission if you make a purchase. These recommendations are only for companies that we've used and have proven to enhance our sports travel experiences. To find out more about our affiliate partnerships, please read our Affiliate Disclaimer.