Note: The latest in our series on sports venues no longer in use looks at Maple Leaf Gardens in Toronto. For more entries, click here.
If you're compiling a list of the most venerable, historic arenas in NHL history, Maple Leaf Gardens in Toronto has to be at or near the top. Opened in 1931, it served as the home of the city's beloved Maple Leafs for nearly 70 years before the team moved a few blocks away to a new building, now known as Scotiabank Arena.
During their tenure there, the Leafs won 11 Stanley Cups, and a host of legendary hockey figures came through these walls, from King Clancy and Charlie Conacher to Conn Smythe and Punch Imlach, to Wendel Clark and Doug Gilmour.
My one visit to the Gardens for a game came in the late 1990s, not long before its closure. I was in college, visiting my cousin, a Toronto native, while on spring break. By then my desire to see games everywhere had been fully formed and I was willing to pay whatever hefty price needed to get inside — which, if memory serves me right, wound up being north of C$100. 
That wasn't surprising at all because of the Leafs' popularity and the relative small size of the arena (capacity 15,726), but of course, it was a barely manageable amount to fork over for a college student. It was worth it for me, though, the moment I stepped inside. 
There was something about the atmosphere — of course I sat near the top of the arena, behind one of the nets, but the deck was so steep that you really felt like you were on top of the ice. The Calgary Flames were the opponent that night, so only the Canadian national anthem was played before the game, and it hit me at that point that I was watching a truly "foreign" sporting event. As a novice sports traveler, that blew me away.
Here's what the Gardens looked like in the late 1990s, before a Leafs game:
And here's what Maple Leaf Gardens looks like now:
This image, taken from the corner of Church and Carlton streets, shows that the Gardens doesn't look like it's changed much from the outside. After all, it was declared a National Historic Site of Canada in 2006. But after the Leafs moved out in 1999, it took many years for the powers that be to decide what to do with it.
If you're not Canadian, you probably wouldn't recognize the name Loblaws on the sign in the image above. Loblaws is a major grocery chain in Canada that opened a branch at Maple Leaf Gardens in 2011, and if you're interested in checking out the history of the old building, there's no better way to do so than by taking a trip to the market.
Though the grocery doesn't take up the whole space of the arena, it's definitely huge, and all around there are Maple Leafs and Gardens mementos around — some more conspicuous than others. At the entrance there are Leafs displays and ornaments, and many of the pillars around the store hold signs detailing a piece of hockey history.
Then, in one of the aisles, you'll see what looks like a random dot on the floor.
The dot signifies where center ice used to be, so while most folks walk by it without a second thought (or without even noticing it), don't be surprised if people mimic taking face-offs next to others trying to grab Spam or soy sauce.
Though it's certainly cool to walk around the Loblaws trying to spot hockey mementos, it's actually pretty easy to get swayed by the food. Befitting its location in downtown Toronto, the store has a large section devoted to takeaway food, including a deli and bakery, and if you visit at lunchtime you can expect these areas, near the front of the store, to be exceedingly busy.
When Mrs. Fan and I visited the store, it was mid-morning so it wasn't too crowded. After looking around, the lure of the bakery proved to be too much and we wound up buying a few donuts to enjoy.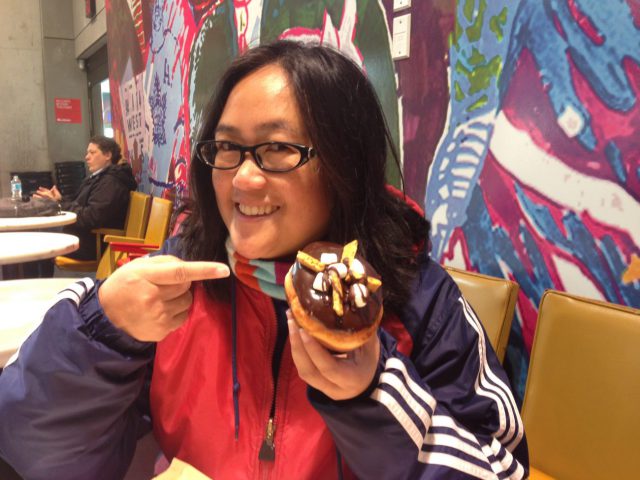 The grocery isn't the only thing occupying Maple Leaf Gardens. The upper levels are occupied by Ryerson University, which utilized the upper-floor space for an athletic center that includes a 3,000-seat hockey arena. Called the Mattamy Athletic Centre, it's accessible through the Carlton Street entrance — you'll recognize the marquee that hangs over the sidewalk instantly.
During daytime hours, it's likely you'll at least be able to walk in and check out the facilities. Most of it looks like any large gym, but do spend a few moments looking inside the arena. When we peeked in, there was some activity on the hockey rink, which was nice, but it's really worth it for the inside view of the familiar roof structure.
Maple Leaf Gardens has an interesting historical distinction: Of the arenas in use during the NHL's "Original Six" era (before 1967), it is one of only two that is still standing (the other being the Montreal Forum), and the only one that still hosts athletic events.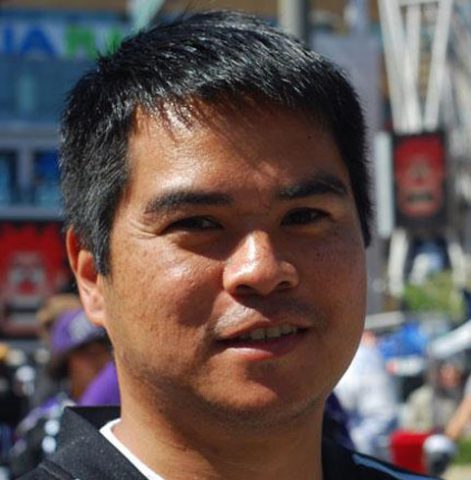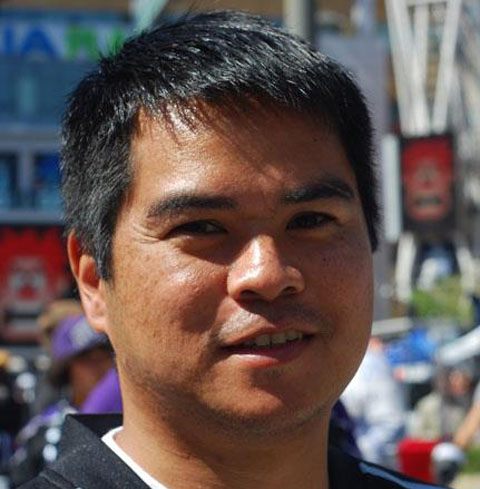 Edward de la Fuente | Itinerant Fan
I live for sports, and I love to travel. My biggest thrill is combining the two. I've been blogging about sports travel for more than a decade, and traveling for sports for twice as long.
About me | FAQ | Buy me a beer 🍺
Affiliate Disclosure
Please note that some of the links above are affiliate links, and at no additional cost to you, we earn a commission if you make a purchase. These recommendations are only for companies that we've used and have proven to enhance our sports travel experiences. To find out more about our affiliate partnerships, please read our Affiliate Disclaimer.