Note: The latest in our series on sports venues no longer in use looks at The Forum in Inglewood, California. For more entries, click here.
For sports fans of a certain age in Los Angeles, the Forum was a special place. It was home to the Lakers and Kings for more than three decades and earned the nickname of "the Fabulous Forum" thanks to its penchant for attracting celebrities, especially during the days of the "Showtime" Lakers in the 1980s.
Nevermind its location in the L.A. suburb of Inglewood, surrounded by what most would consider a less-than-desirable neighborhood — it was considered a sports mecca by Southland sports fans for many years. Alas, times change, and bigger and better venues get built. The Lakers and Kings moved to Staples Center in downtown L.A. in 1999, and for years the Forum sat forlornly, hosting only the occasional sports event or concert and even hosting church services for a period of time.
Here's what it looked like before, during the days when it was known as the Great Western Forum:
And here's what The Forum looks like now: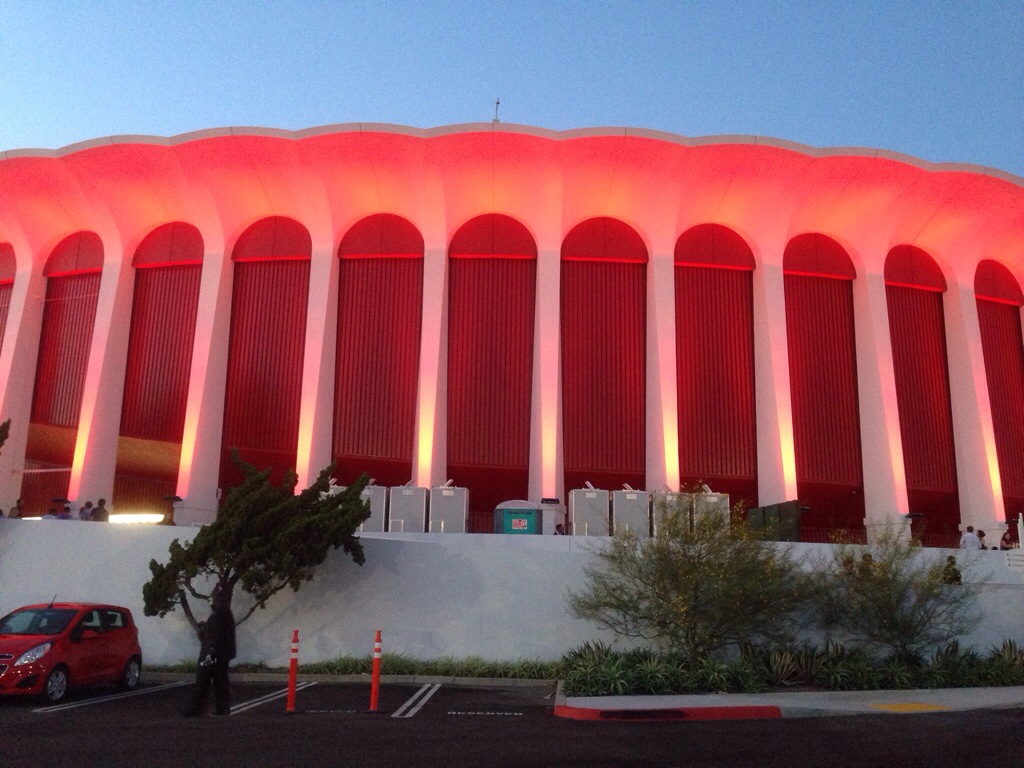 Yes, the Forum still stands, having received a new life as a concert venue after having been purchased by Madison Square Garden in 2012 and renovated. The new owners brought back the red color of the exterior and gave it a spiffy, corporate new name: "The Forum presented by Chase." And, as promised, it has become a player on the L.A. concert scene.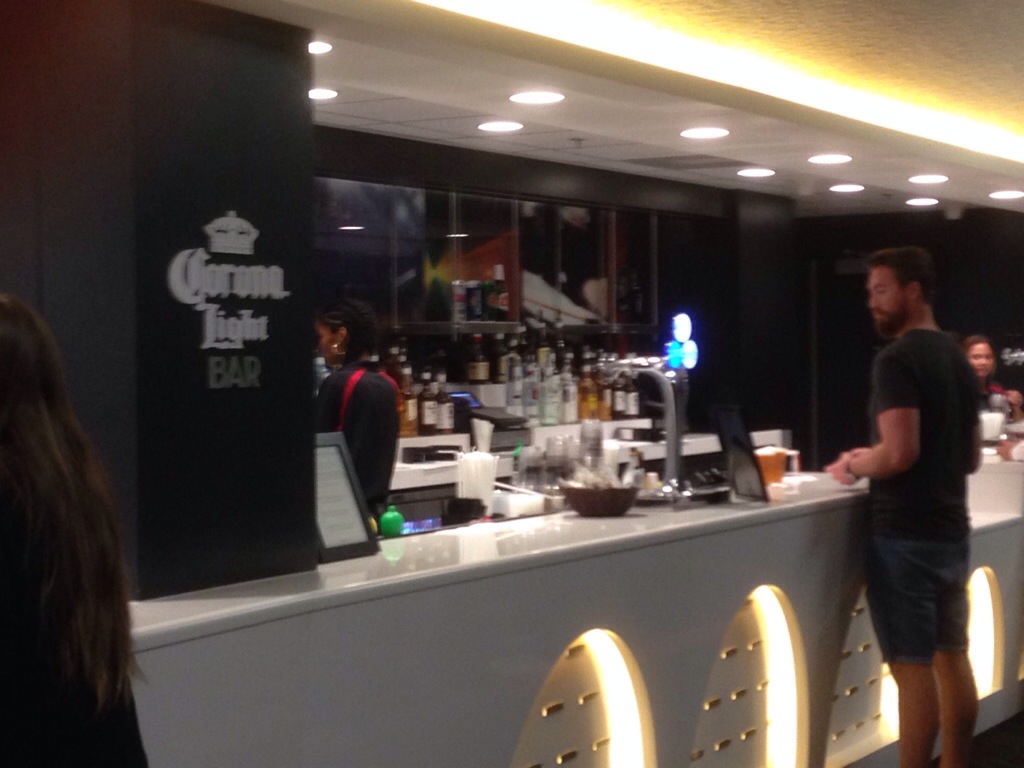 The concessions areas have been redone to resemble something more befitting of a concert venue, with bars aplenty (see photo above) and most of the food options being provided by local, gourmet spots rather than the usual chains and food-service type stands that you'd see at most sports venues.
As for the seating area itself, it looks largely the same as it did in its sports heyday, with seats even behind the stage. Mrs. Fan and I attended a recent show featuring Arcade Fire; here's how it looked during one song with fake stars lighting the scene (sorry for the crappy cell-phone quality photo):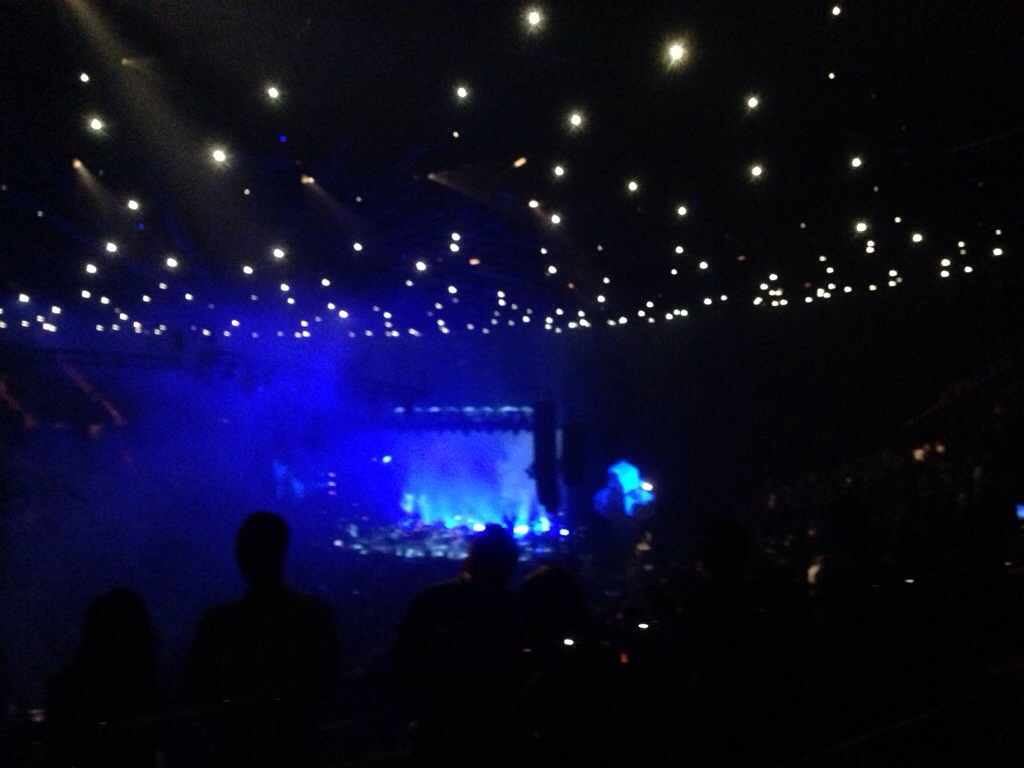 I don't know if a sporting event will ever be held at the Forum again, but for a place that holds more than a few memories for me personally, it's nice to know the old lady is being looked after.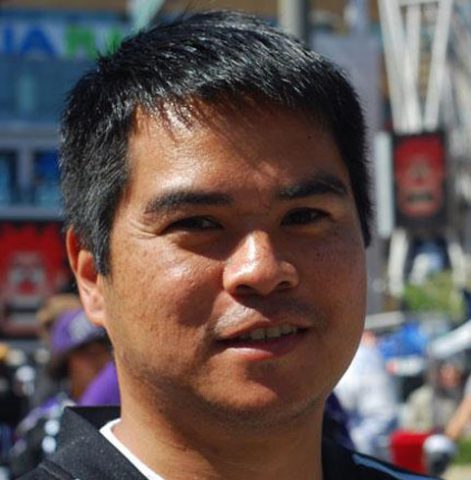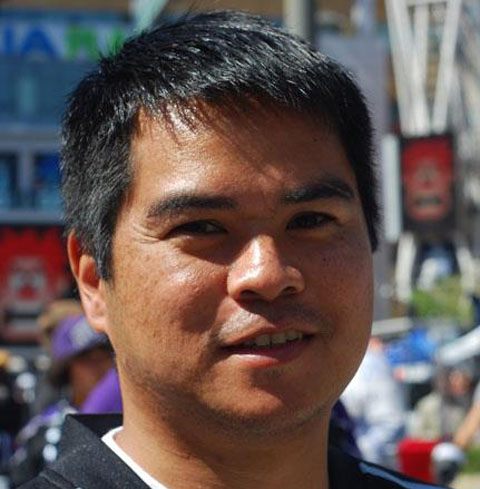 Edward de la Fuente | Itinerant Fan
I live for sports, and I love to travel. My biggest thrill is combining the two. I've been blogging about sports travel for more than a decade, and traveling for sports for twice as long.
About me | FAQ | Buy me a beer 🍺
Affiliate Disclosure
Please note that some of the links above are affiliate links, and at no additional cost to you, we earn a commission if you make a purchase. These recommendations are only for companies that we've used and have proven to enhance our sports travel experiences. To find out more about our affiliate partnerships, please read our Affiliate Disclaimer.