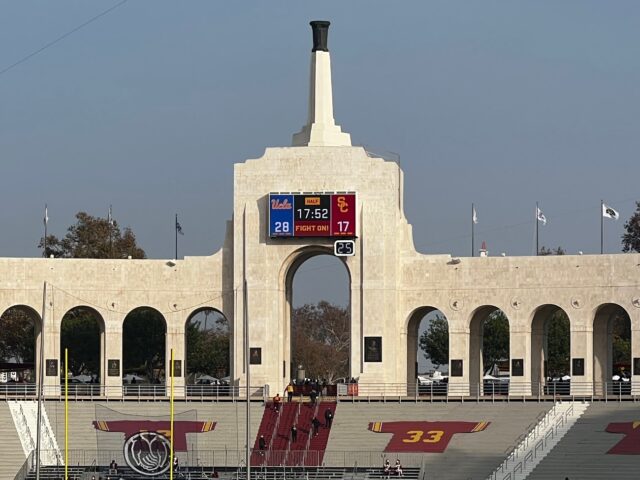 When I first heard the news last week of USC and UCLA's planned move to the Big Ten Conference, I — like most college sports fans — was absolutely stunned.
But after the initial shock wore off, I began thinking about the new sports travel opportunities that this realignment would create. And I have to think that many fans' minds pivoted to this potential as well.
I get it: Change is hard. And it's even harder in college football, where you have traditions and rivalries that have been in place for decades. USC and UCLA's identities are intertwined with their West Coast location, and it's difficult to argue that they "belong" anywhere else but the Pac-12 — a conference that they've both been a part of for nearly a century.
As longtime readers know, I'm a USC alumnus and thus have deep feelings about this news. And I know a lot of UCLA alumni who generally share the same thoughts that I do.
In a nutshell, they go like this: We're devastated by the destruction of traditions that we've learned to hold dear … but we're thrilled by all the opportunities that the Big Ten promises to provide.
For purposes of this post, we're not here to debate the merits of the move, how competitive the Trojans and Bruins will be in their new conference and what it means for college sports as a whole. Instead, let's simply look at what it means for the traveling sports fan and how the pursuit of seeing the biggest games in the coolest settings will change — for better or for worse.
Bigger games more often in the Big Ten?
When you follow a team in either the Pac-12 or Big Ten, you hold the Rose Bowl in the highest regard. And USC in particular has had some epic games against Big Ten foes in Pasadena over the years — against Ohio State, Michigan, and most recently, Penn State.
In the Big Ten, USC figures to play at least one of those opponents every season.
Not only would it make for great TV, but it also makes for great travel opportunities as well. On the day the news broke, I shared it with Mrs. Fan (also a USC alumna). After exchanging expressions of shock, the first thing out of my mouth was: "The first time they play in Ann Arbor or Columbus, we're SO there."
Because let's face it: Going to venues like the Big House and Horseshoe are special occasions for any college football fan. When your team is outside the Big Ten, it only happens once a generation, if that (USC last played at Ohio State in 2009, and at Michigan in 1958).
Add Penn State, Wisconsin, Michigan State and other venues to the equation, and the Big Ten move has the potential to create can't-miss road trips for years to come.
And I have to think it works the other way, too, with Big Ten fans relishing the opportunity for regular-season trips to L.A. rather than hoping their team makes the Rose Bowl.
What about nonconference games?
USC fans were already excited about the 2024 season because it was set to begin with a matchup against LSU at Allegiant Stadium in Las Vegas.
Will the potential for this type of blockbuster matchup increase for the Trojans and Bruins increase once they move to the Big Ten?
I would venture to guess that at least more interesting matchups will result — especially once we see what other conference upheaval comes about on the college landscape. It seems unlikely that USC and UCLA would go back to their Pac-12 rivals for nonconference matchups very often, so I'd expect to see more games against teams they haven't seen much in the past.
Hopefully that increases the potential for games in new locales, and more interesting college football road trips on the horizon — both for fans of the Trojans and Bruins and traveling CFB fans in general.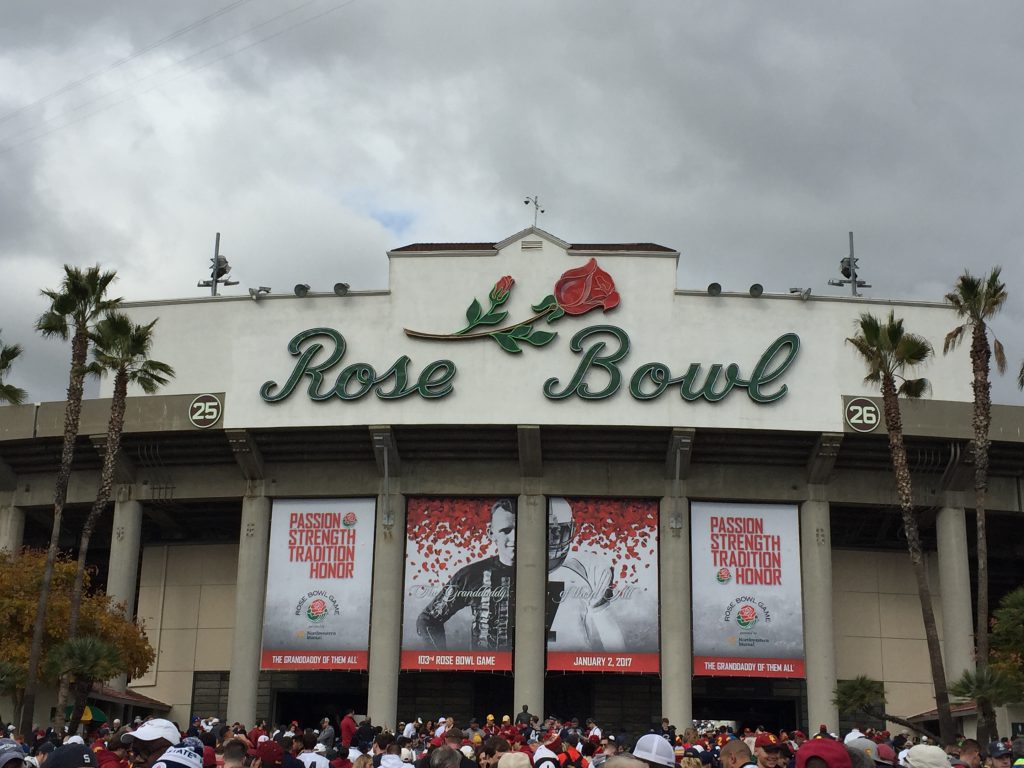 Have the bowls become devalued?
Let's face it, it's extremely strange to think of the possibility that USC or UCLA will win the Big Ten — and wind up facing Oregon, Washington or another familiar Pac-12 rival in the Rose Bowl. 
As much as the conference alignments we've grown to love are being blown up, it's likely that the bowl structure of college football is soon to follow.
The Rose Bowl has been arguably the staunchest defender of the bowl system, which traditionalists love but modernists argue has become antiquated. But it has survived several big sea changes in recent years, from not always featuring a Big Ten-vs.-Pac-12 matchup to joining the BCS and then College Football Playoff rotation.
You have to think that, as one of the entities that makes college football what it is, the Rose Bowl will persevere through these times of change — as long as can offer a historic stadium and one of the most picturesque settings in all of sports.
As for the other bowl games, who knows? I would not be surprised if the current bowl structure looks drastically different — or even is done away with entirely — within the next decade.
That would be a huge bummer for college football fans who look forward to a postseason game in a top travel destination, whether the game has championship implications or not.
What will it be like traveling for other sports?
A lot was made about the increased travel the Big Ten switch will create for USC and UCLA's other athletic teams, considering that for sports besides football, road trips tend to consist of multiple games.
It figures to be more arduous for the traveling fan as well, especially for those of us who are used to quick trips that involve a pair of games at cities that are relatively close to each other, like Phoenix and Tucson, or Palo Alto and Berkeley.
More time spent on the road in pursuit of live sports doesn't sound like a terrible thing to us. But when it's a change from a less strenuous version, it'll probably take some adjusting.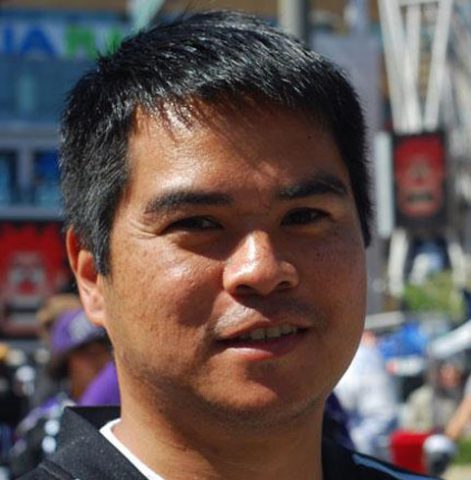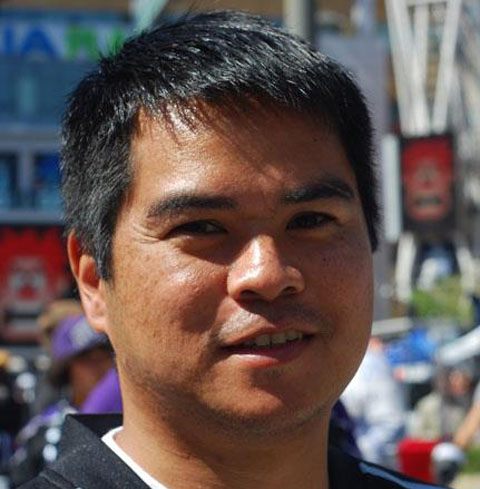 Edward de la Fuente | Itinerant Fan
I live for sports, and I love to travel. My biggest thrill is combining the two. I've been blogging about sports travel for more than a decade, and traveling for sports for twice as long.
About me | FAQ | Buy me a beer 🍺
Affiliate Disclosure
Please note that some of the links above are affiliate links, and at no additional cost to you, we earn a commission if you make a purchase. These recommendations are only for companies that we've used and have proven to enhance our sports travel experiences. To find out more about our affiliate partnerships, please read our Affiliate Disclaimer.