In November the NCAA revealed that it would hold the entire 2021 men's basketball tournament — otherwise known, of course, as March Madness — in one location. A couple months later, they revealed that location to be Indianapolis, home of the organization's headquarters and previously the planned site of the 2021 Final Four.
After the NCAA was forced to cancel March Madness in 2020 at the onset of the COVID-19 pandemic, it's understandable that they're going to take every step possible to ensure the tournament is played this time around.
In February, it was announced that limited numbers of fans will be allowed into tournament games. They already have a blueprint for this, considering that Colts games at Lucas Oil Stadium during the 2020 NFL season were played to limited capacities as well.
So traveling to watch March Madness games in 2021 is doable as far as traveling during a pandemic will allow.
And it means we can begin looking at the lay of the land in Indianapolis from a fan perspective. 
You already know that Circle City is the home of a football stadium with plenty of history hosting basketball — Lucas Oil Stadium has hosted the Final Four twice already — as well as an NBA arena, the Indiana Pacers' Bankers Life Fieldhouse.
But it's the other, lesser-known gyms around Indy that will make it an ideal spot for a huge tournament, and there are more potential sites on the outskirts of town as well. But would you have expected any less from a locale that considers itself the cradle of basketball?
Let's explore where NCAA tournament games will be held during a 2021 March Madness event in Indianapolis. For more on visiting the city, you can also check out our Indianapolis sports travel guide. And if you're looking to go, you can buy game tickets via Ticketmaster.
Lucas Oil Stadium
If you're a regular March Madness viewer, you already know the setup for the Final Four — place the basketball court in the center of a giant stadium and let it fill up with people, creating environments where upwards of 70,000-80,000 people are watching a basketball game.
Whatever you think of the spectating experience, you have to admit it makes for a unique environment.
In 2021, under these unique circumstances, Lucas Oil Stadium figures to present a few advantages for this March Madness. First, instead of just the Final Four, the stadium will be the site of games from the first round on. And it's centrally located, right on the edge of downtown near most of the area's hotels and attractions.
Not only that, even a quarter-full Lucas Oil Stadium could fit a comparable number of fans as a sold-out arena.
The NCAA is going to take advantage of this during March Madness by installing two courts at Lucas Oil Stadium, essentially splitting the venue in half. Only one game at a time will be played, though.
Bankers Life Fieldhouse
The home of the Indiana Pacers, Bankers Life Fieldhouse is centrally located as well — just on the other side of downtown's Wholesale District, it's also within easy walking distance from most of Indy's downtown hotels.
The Pacers are scheduled to play only two games at home over the duration of the NCAA tournament, leaving the rest of the time open for March Madness games. So far this season, Pacers home games have been played to 25 percent capacity, or a little more than 4,000 fans.
Indiana Farmers Coliseum
The 6,600-seat arena located on the Indiana State Fairgrounds, five miles north of downtown, hosts games for the Indiana University-Purdue University at Indianapolis (IUPUI) men's basketball team.
IUPUI's basketball program moved into the historic building in 2014 after an extensive renovation, and it served as the home of the Pacers during their time in the American Basketball Association in the early 1970s.
The arena also hosts a minor-league hockey team, the Indy Fuel of the ECHL.
While being used for NCAA tournament games, Indiana Farmers Coliseum could be thought of as part of a northern cluster of venues, so to speak, along with another historic venue.
Hinkle Fieldhouse
All around the Midwest but particularly in Indiana, the term "fieldhouse" has a special meaning, as an old-timey basketball gym. Often these buildings have arced or triangular roofs, brick exteriors and a historic feel, as though they've been around since the peach basket days.
It's no accident that Lucas Oil Stadium has a triangular roof, unusual for a building of its size, or that Bankers Life Fieldhouse has that name as opposed to "Bankers Life Arena." The design of the former and the name of the latter are both meant as homages to the basketball culture in Indiana.
All that being said, there's perhaps no truer representation of this culture than Hinkle Fieldhouse, home of the Butler Bulldogs. Opened in 1928, it was once the largest basketball arena in the country and is now a National Historic Landmark. 
The building has gained more national exposure thanks to the rise of its home program, which made back-to-back NCAA national championship games in 2010 and '11. But its largest claim to fame might be its use as a major setting in the movie "Hoosiers," which shined a light on Indiana's rich basketball heritage.
It figures that the NCAA would want to spotlight Hinkle Fieldhouse during March Madness, so expect it to be used during first- and second-round games at least. It has a capacity of 9,100, so attendance at tournament games would likely be limited to a couple thousand at most.
Hinkle Fieldhouse is located on the Butler campus about six miles north of downtown, and together with Indiana Farmers Coliseum, it can be used as part of a northern cluster of venues.
Sites outside Indianapolis
The following sites will also be used for March Madness games in 2021.
Assembly Hall
Officially known as Simon Skjodt Assembly Hall, the 17,000-seat arena is home to the Indiana Hoosiers. It's on the IU campus in Bloomington, located about 50 miles south of downtown Indianapolis.
Mackey Arena
Purdue's home basketball arena is located on the campus in West Lafayette, about 65 miles northwest of downtown Indy. It seats about 14,000.
* * *
Like with any event being staged during pandemic times, expect this year's March Madness to be a challenge for the NCAA. But the fact that some fans will be allowed to watch games feels like a step forward in our efforts to return to normal.
Besides, it's just hard to imagine March Madness without it.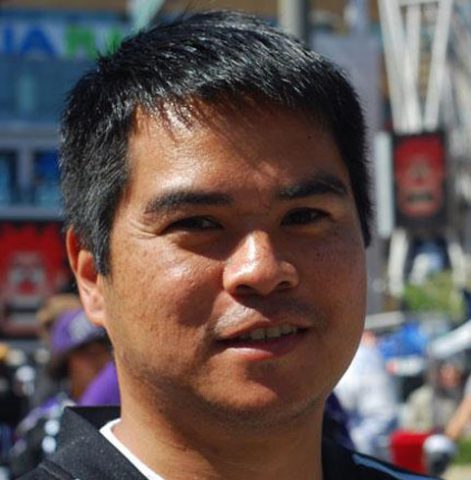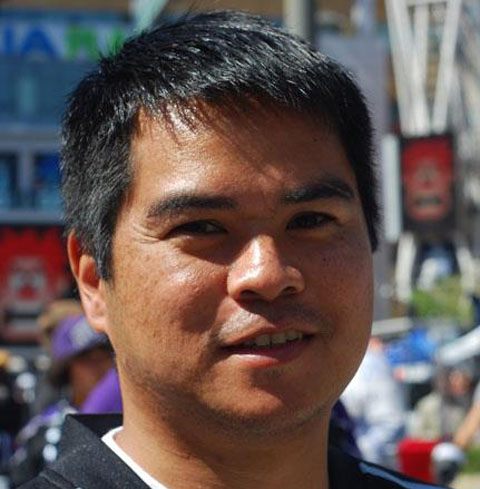 Edward de la Fuente | Itinerant Fan
I live for sports, and I love to travel. My biggest thrill is combining the two. I've been blogging about sports travel for more than a decade, and traveling for sports for twice as long.
About me | FAQ | Buy me a beer 🍺
Affiliate Disclosure
Please note that some of the links above are affiliate links, and at no additional cost to you, we earn a commission if you make a purchase. These recommendations are only for companies that we've used and have proven to enhance our sports travel experiences. To find out more about our affiliate partnerships, please read our Affiliate Disclaimer.