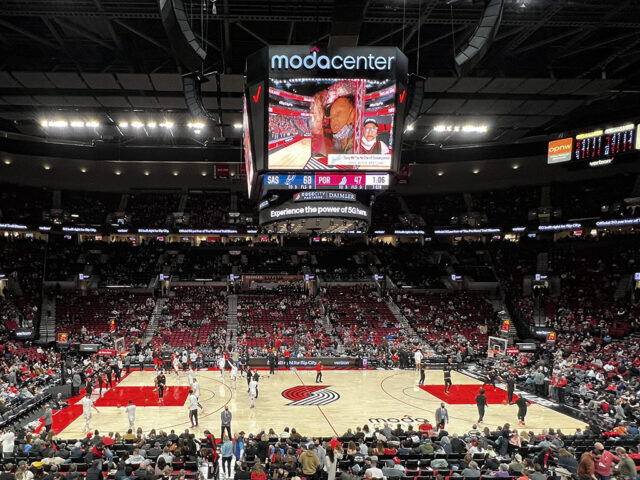 Basketball season is fast approaching! And now that the NBA schedule for the 2022-23 season has been released, it's time for our annual rite of dreaming up NBA road trip ideas.
It should be an interesting season, as what's old is new again — the Warriors are reigning champions for the fourth time in the past eight years — and big-name players such as John Wall, Rudy Gobert, Donovan Mitchell and Dejounte Murray have changed teams.
If you're a longtime reader, you know we create road trip idea posts on an annual basis for the NBA as well as for all of the other major sports leagues, so this probably doesn't need explaining.
But if this is your first time reading one of these posts, here are the ground rules under which we work to devise these trips (though we will bend or break a rule from time to time if the game or travel opportunity is just too good):
We looked to pack as many games into as small a timeframe as possible, at least considering typical travel times by car (we won't suggest you travel cross-country for games on back-to-back days, for instance).
We try to look only at trips where you're traveling in the same general direction as you go from city to city (so no zig-zagging around).
We tried to limit the number of times you see a particular team to twice (admittedly difficult, as many times it's easier to plan a trip through a region because a certain team is on a road swing through it).
And we looked only at minimum four-city trips, because longer trips are always more fun.
We find that basketball in particular presents a challenge because of the number of cities whose only major sports team is an NBA franchise — this makes the geographical landscape look a lot different than other leagues.
So without further ado, let's look at some road trip ideas for the 2022-23 NBA season:
1) The season-opener
Wednesday, Oct. 19: Mavericks at Suns
Thursday, Oct. 20: Clippers at Lakers
Friday, Oct. 21: Nuggets at Warriors
Saturday, Oct. 22: Clippers at Kings
Monday, Oct. 24: Nuggets at Trail Blazers
Opening night for the NBA regular season is Tuesday, Oct. 18, but you can get started with road-tripping the following day in Phoenix, when the Suns host the Mavs at Footprint Center.
From there it's a jaunt up the West Coast, with stops at the Lakers' Crypto.com Arena, the Warriors' Chase Center and the Kings' Golden 1 Center. Finally, after a leisurely day off spent heading through Northern California and Oregon, finish up with a Trail Blazers game at Moda Center.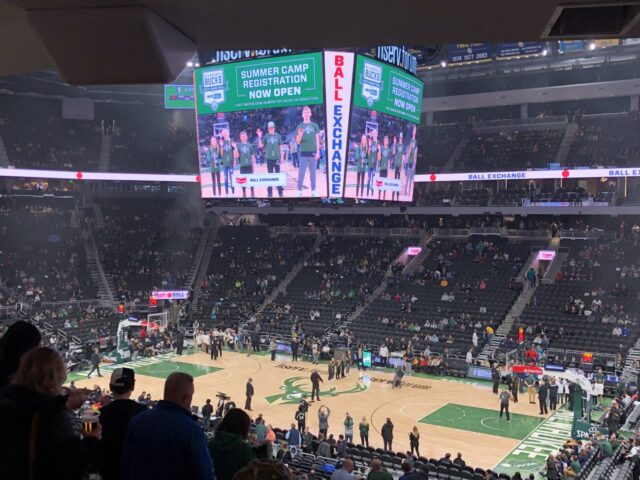 2) Traveling through the Midwest
Friday, Nov. 4: Bucks at Timberwolves
Saturday, Nov. 5: Thunder at Bucks
Monday, Nov. 7: Raptors at Bulls
Wednesday, Nov. 9: Nuggets at Pacers
Before it gets too cold in the Midwest, try this four-state NBA road trip beginning with a game at Minneapolis' Target Center. After that, journey southward with stops at Fiserv Forum in Milwaukee, United Center in Chicago and Gainbridge Fieldhouse in Indianapolis.
There are two off-days in between, so you can enjoy whichever city strikes your fancy — or just take your time on the road.
3) Seeing the Southwest
Friday, Dec. 9: Suns at Pelicans
Sunday, Dec. 11: Bucks at Rockets
Monday, Dec. 12: Cavaliers at Spurs
Wednesday, Dec. 14: Cavaliers at Mavericks
Friday, Dec. 16: Timberwolves at Thunder
Every season, there are opportunities to travel through Texas and surrounding states to catch NBA games in a short period of time, and this window is as good as any.
Begin in New Orleans, watching the Pelicans at Smoothie King Center. Then check off all three Texas arenas in a four-day span: Houston's Toyota Center, San Antonio's AT&T Center and Dallas' American Airlines Arena.
Finally, after another day off (these are some rather long driving distances we're talking about, after all), finish up in Oklahoma City with a Thunder game at Paycom Center.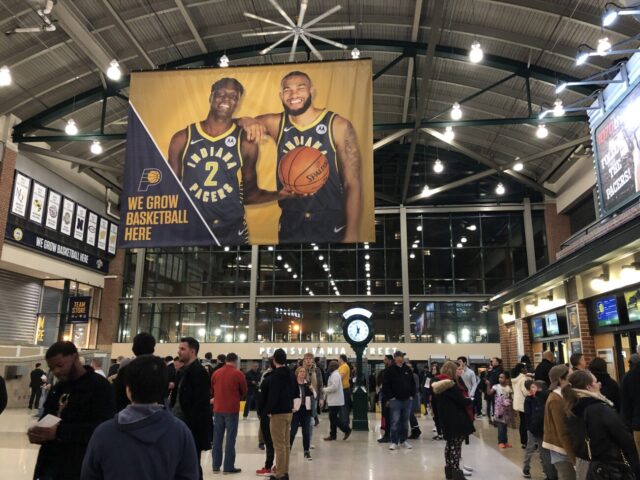 4) The holiday-week hoops trip
Monday, Dec. 26: Nets at Cavaliers
Wednesday, Dec. 28: Magic at Pistons
Thursday, Dec. 29: Cavaliers at Pacers
Friday: Dec. 30: Pistons at Bulls
Pack your parka for this post-Christmas swing through NBA cities in the Midwest. It starts with a chance to catch the new-look Cavs at Rocket Mortgage FieldHouse.
From there, you can see the Pistons at Little Caesars Arena, the Pacers at Gainbridge Fieldhouse and the Bulls at United Center before figuring out where to spend your New Year's Eve. (Chicago doesn't seem like a terrible option, y'know.)
Bonus: If you didn't mind going a different direction — and into a different country — then squeeze Toronto into this itinerary. The Raptors host the Clippers at Scotiabank Arena on Tuesday, Dec. 27. 
5) The Northeast corridor
Saturday, Jan. 28: Nuggets at 76ers
Monday, Jan. 30: Lakers at Nets 
Tuesday, Jan. 31: Lakers at Knicks
Wednesday, Feb. 1: Nets at Celtics

Here's a chance to try an Eastern seaboard NBA road trip, starting in Philly with the 76ers taking on the Nuggets at Wells Fargo Arena. Then, follow along as LeBron & Co. do NYC, with the Lakers visiting the Nets' Barclays Center and the Knicks' Madison Square Garden. Finally, head up to Boston and catch the Celtics at TD Garden.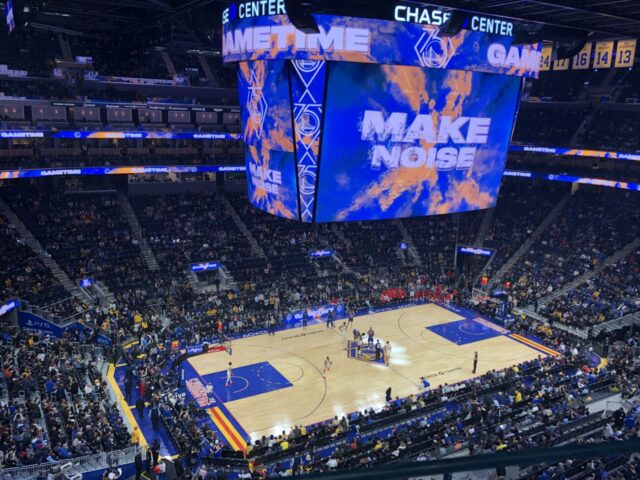 6) Spring break down south
Friday, March 10: Cavaliers at Heat
Saturday, March 11: Heat at Magic
Monday, March 13: Timberwolves at Hawks
Tuesday, March 14: Cavaliers at Hornets
Join the cool kids down in Florida for the start of spring break … and tack on some basketball while you're at it. Begin in Miami, where the Heat will host the Cavs at FTX Arena. Then work your way north with stops at Orlando's Amway Center, Atlanta's State Farm Arena and Charlotte's Spectrum Center.
7) The stretch run road trip
Wednesday, March 22: Suns at Lakers
Thursday, March 23: Thunder at Clippers
Friday, March 24: 76ers at Warriors
Saturday, March 25: Jazz at Kings
Tuesday, March 27: Suns at Jazz

Head out west near the end of the regular season for this NBA road trip idea that starts with a double-dip in L.A. — the Lakers and Clippers play home games at Crypto.com Arena on back-to-back nights. (Note: There are only a couple seasons left for these to happen, as the Clippers will be moving into their own arena for the 2024-25 season.)
Make your way north from there, with stops at the Warriors' Chase Center and the Kings' Golden 1 Center, before finishing up with a trek along Interstate 80 to Salt Lake City and a Jazz home game at Vivint Arena.
Whether you decide to do one of the journeys above or craft your own itinerary, we'd love to hear about your NBA road trip ideas! Leave a comment for us below or email us with your own ideas.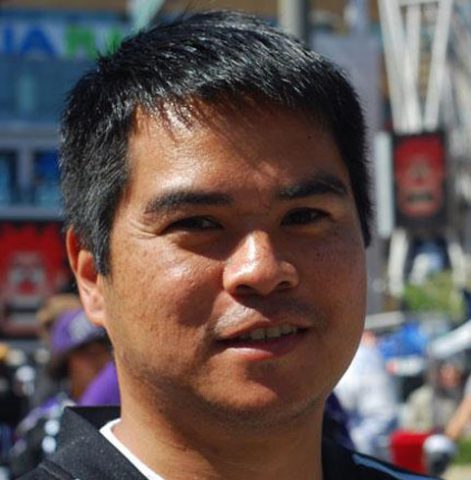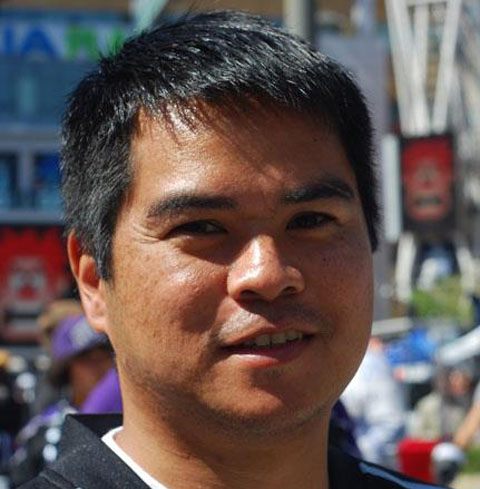 Edward de la Fuente | Itinerant Fan
I live for sports, and I love to travel. My biggest thrill is combining the two. I've been blogging about sports travel for more than a decade, and traveling for sports for twice as long.
About me | FAQ | Buy me a beer 🍺
Affiliate Disclosure
Please note that some of the links above are affiliate links, and at no additional cost to you, we earn a commission if you make a purchase. These recommendations are only for companies that we've used and have proven to enhance our sports travel experiences. To find out more about our affiliate partnerships, please read our Affiliate Disclaimer.