Thinking about planning an MLB ballpark road trip in 2023? We're here to help.
Major League Baseball has already released the 2023 schedule, allowing all of us to get an early start on ballpark road trip planning.
And this slate comes with a very interesting new wrinkle: For the first time ever, every team will play every other team. While this is a definite break from tradition in a very traditional sport, it does offer fans new opportunities to see their favorite teams in different places.
While it's certainly fun to follow a team on a lengthy road trip, the ballpark itineraries we offer here are targeted for a different audience: the "ballpark chaser," or someone who wants to visit as many parks as possible over a limited timeframe (less than a week).
Whether you've made it your goal to visit every major-league ballpark or you just want to experience a few different cities, we hope these ideas can inspire you to get going on your road trip planning.
Longtime readers of this blog know that we do road trip suggestions for all the major leagues each season, including the NFL, NBA and NHL. We find it much easier to find good road trip itineraries in baseball because of the fact that the teams play nearly every day, so if anything, let this guide be a jumping-off point to finding an itinerary that works for your specific schedule.
If you're new to the idea of baseball trip planning, you can also check out our standing guide to putting together a good MLB ballpark road trip.
Like the other leagues, we try to apply a few ground rules to these itineraries:
We looked to pack as many games into as small a timeframe as possible, at least considering typical travel times by car (we won't suggest you travel cross-country for games on back-to-back days, for instance).
We try to look only at trips where you're traveling in the same general direction as you go from city to city (so no zig-zagging around).
We tried to limit the number of times you see a particular team to twice.
We looked only at minimum four-city trips, because longer trips are always more fun.
Because starting times can fluctuate, it's possible that scheduled day games can impact travel. However, in nearly all of the below cases, itineraries can be stretched out by a day or two to allow for a less hectic travel schedule.
Ready to get inspired? Here are our ideas for MLB ballpark road trips in 2023.
1) The Midwest opener
Wednesday, April 5: Braves at Cardinals
Thursday, April 6: Giants at White Sox
Friday, April 7: Rangers at Cubs
Saturday, April 8: Cardinals at Brewers
Sunday, April 9: Astros at Twins
Opening Day in 2023 is on March 30, but if you wait a week, you can take this spin up the Midwest to check off five different ballparks: Busch Stadium in St. Louis, Guaranteed Rate Field and Wrigley Field in Chicago, American Family Field in Milwaukee and Target Field in Minneapolis.
One note: The Brewers game on April 8 begins at 6:10 p.m. local time, while the Twins game the following day is slated for a 1:10 p.m. first pitch. If that turnaround is too difficult, the Twins also play at home on Monday, April 10 — also a 1:10 p.m. first pitch against the White Sox.
2) From Midwest to East
Monday, April 24: Rangers at Reds
Tuesday, April 25: Rockies at Guardians
Wednesday, April 26: Dodgers at Pirates
Thursday, April 27: Mariners at Phillies*
Friday, April 28: Braves at Mets
Saturday, April 29: Guardians at Red Sox
Check off a slew of parks on this weeklong trip that begins in Ohio and winds all the way to Massachusetts. You'll make stops at Cincinnati's Great American Ball Park, Cleveland's Progressive Field, Pittsburgh's PNC Park, Philadelphia's Citizens Bank Park, New York's Citi Field and Boston's Fenway Park. Whew!
One quick-turnaround alert: The Mariners-Phillies game is an afternoon contest. Coming off a night game in Pittsburgh, perhaps you'd prefer to make the stop in Philly optional.
This ballpark road trip idea is customizable in a couple ways. The Nationals are hosting a weekend series against the Pirates at Nationals Park April 28-30, so you could head south from Pittsburgh or Philly instead of north. Also, if the idea of seeing Citi Field but not Yankee Stadium bugs you, spend the weekend in NYC and hit up Guardians-Yankees in the Bronx on Monday, May 1.
3) The West Coast holiday trip
Monday, May 29: Braves at Athletics
Tuesday, May 30: Pirates at Giants
Wednesday, May 31: Nationals at Dodgers
Friday, June 2: Cubs at Padres
Saturday, June 3: Braves at Diamondbacks
Beginning on Memorial Day, take a tour through most of California's ballparks, starting with a stop at Oakland's RingCentral Coliseum and San Francisco's Oracle Park. From there, make your way south to check out Dodger Stadium in Los Angeles and Petco Park in San Diego, before finishing up in the desert with a game at Chase Field in Phoenix.
Like with the idea above, perhaps you would rather see both the Dodgers and Angels during a single visit to the Los Angeles area. Unfortunately, with this one you'll have to wait until Cubs-Angels at Angel Stadium of Anaheim on Tuesday, June 6.
4) Winding around the Great Lakes
Saturday, July 1 and/or Sunday, July 2: Red Sox at Blue Jays
Monday, July 3: Braves at Guardians
Tuesday, July 4: Athletics at Tigers
Wednesday, July 5: Blue Jays at White Sox
Thursday, July 6: Cubs at Brewers
Celebrate the national holidays of two great nations on this ballpark road trip that begins with a weekend at Toronto's Rogers Centre — go to the Canada Day game on July 1 to see the Blue Jays decked out in red jerseys!
Then, you'll head back stateside for games at Cleveland's Progressive Field, Detroit's Comerica Park, Chicago's Guaranteed Rate Field and Milwaukee's American Family Field. Ring in the Fourth in Detroit, where the Tigers will be taking on the A's.
5) The All-Star week trip
Monday, July 10: MLB Home Run Derby in Seattle
Tuesday, July 11: MLB All-Star Game in Seattle
Friday, July 14: Yankees at Rockies
Sunday, July 16: Rays at Royals
Monday, July 17: Marlins at Cardinals
Tuesday, July 18: Nationals at Cubs
In 2023, MLB's All-Star Weekend will take place at Seattle's T-Mobile Park. Seattle, however, is the most isolated locale in the majors, a two-hour flight from the nearest rival.
So you can either take this ballpark road trip idea as an opportunity to experience Seattle and All-Star Weekend and make it a jumping-off point for a full-on road trip … or you can cut out Seattle entirely.
Denver's Coors Field is also somewhat isolated in relation to other major-league parks, so take an extra day crossing the Plains before your next stop at Kansas City's Kauffman Stadium. Games at Busch Stadium in St. Louis and Wrigley Field in Chicago round out this itinerary.
6) Touring the South
Saturday, Aug. 12: Yankees at Marlins
Sunday, Aug. 13: Guardians at Rays
Monday, Aug. 14: Yankees at Braves
Wednesday, Aug. 16: Guardians at Reds
Gear up for the humidity and see some major-league ball down south in this road trip, beginning down in Miami at LoanDepot Park. Then head north, with stops at Tropicana Field in St. Petersburg and Truist Park in Atlanta before finishing up with an all-Ohio battle at Cincinnati's Great American Ball Park.
By the way, if that Atlanta-to-Cincinnati final leg seems too daunting, don't worry! It's actually 460 miles via Interstate 75 — on the high end for a day-long drive, for sure, but doable based on our experience! At any rate, that's why we added a day off in between.
7) The East Coast stretch run
Sunday, Sept. 24: Braves at Nationals
Tuesday, Sept. 26: Nationals at Orioles
Wednesday, Sept. 27: Pirates at Phillies
Thursday, Sept. 28: Marlins at Mets
For the final week of the 2023 regular season, head east for stops at Nationals Park in Washington, Oriole Park at Camden Yards in Baltimore, Citizens Bank Park in Philadelphia and Citi Field in New York. Division races in both the AL and NL East could be on the line — will one of these games prove to be a clincher?
 * * *
Got an MLB ballpark road trip idea for the 2023 season that we didn't cover? Or want to share tales of your ballpark travels? Hit us up at hi@itinerantfan.com.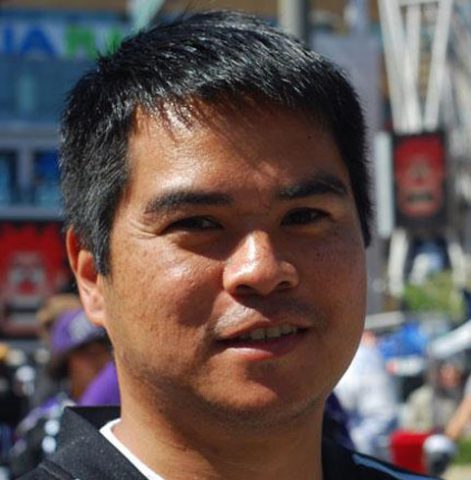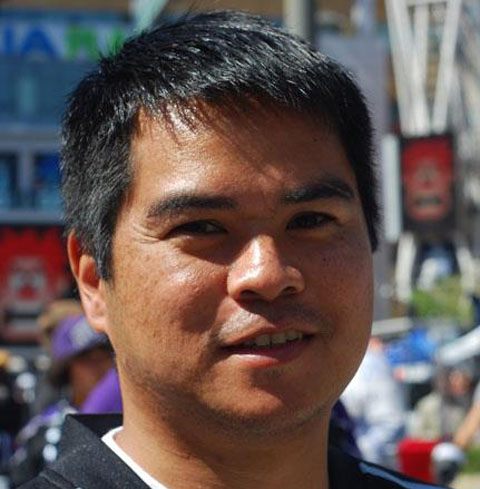 Edward de la Fuente | Itinerant Fan
I live for sports, and I love to travel. My biggest thrill is combining the two. I've been blogging about sports travel for more than a decade, and traveling for sports for twice as long.
About me | FAQ | Buy me a beer 🍺
Affiliate Disclosure
Please note that some of the links above are affiliate links, and at no additional cost to you, we earn a commission if you make a purchase. These recommendations are only for companies that we've used and have proven to enhance our sports travel experiences. To find out more about our affiliate partnerships, please read our Affiliate Disclaimer.