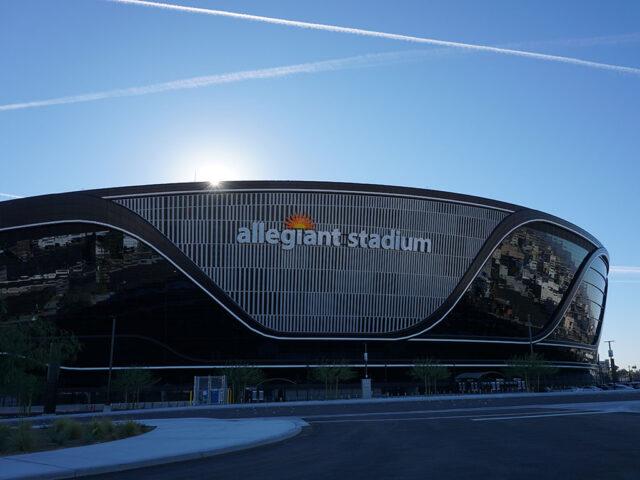 NFL schedule release day has come and gone — later than normal, with more hoopla then ever before, and with more anticipation over the possibility of acting on our NFL road trip ideas than before considering where things stand these days.
It's the hope of most people, myself included, that come September we'll be seeing full stadiums across the league and throughout sports. The NFL certainly seems to believe this will be the case, and in formulating the schedule for the upcoming season, they appear to have taken into account making up for lost time. You'll see what I mean as this post continues.
And then add in that the regular season has grown by one week, and that each team will be playing 17 games for the first time, and that just gives the fan more chances to get to their favorite NFL stadium.
So however you feel about the pageantry with which the NFL releases its schedule — and I get many people don't really care for it — if you enjoy traveling to watch football, then schedule release day can make you feel like a kid on Christmas.
Around here, the release of the NFL schedule is always immediately followed with intense scouring for road trip ideas. We used to call these "twinbill ideas" because they're typically (but not always) structured around seeing games on Sunday and on Monday in different cities. 
The concept, for those who have not seen these before, is this: We're identifying opportunities for you to see more than one game and more than one stadium over the course of one weekend, which would allow you to check more stadiums off your list, save a little money and spend less time away from home.
Here are the criteria behind these: The games must be on consecutive days (so no Thursday-Sunday suggestions — that's two extra days of lodging and expenses), and they must be in cities within a reasonable one-day driving distance of one another (maximum 400 miles). I realize you can go to just about any game you want on Sunday and then fly to the Monday-night home city, but convenience is a major factor in formulating these ideas.
Whether you're in it to see as many stadiums as possible or you just want to check out a few good games, I hope these will inspire you to get out there and see more sports this fall! Check out the possible itineraries below.
Note: You can look for tickets via Ticketmaster by clicking on the links for each game listed.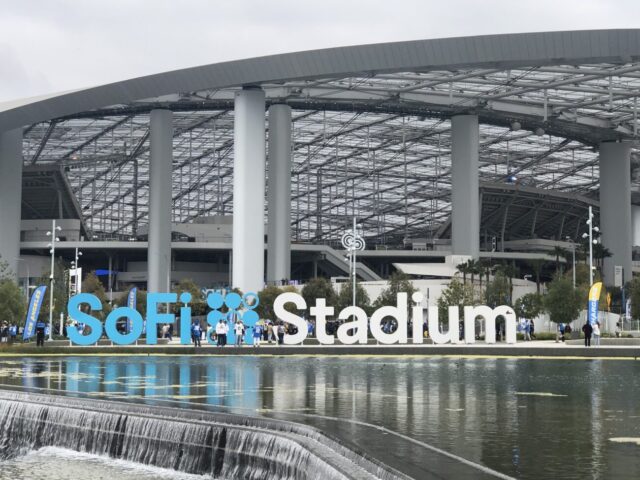 Week 1
Sunday, Sept. 12: Bears at Rams, 5:20 p.m. ET
Monday, Sept. 13: Ravens at Raiders, 8:15 p.m. ET
Two flashy new NFL stadiums opened up for the 2020 season, but neither welcomed fans. So it's clear the league wanted the two buildings — SoFi Stadium in the Los Angeles area and Allegiant Stadium in Las Vegas — to have the spotlight from the get-go in 2021.
And that's also why both games in this NFL road trip idea have prime-time slots. After the Bears-Rams clash on Sunday Night Football, you'll make the four-hour trek on Interstate 15 to Las Vegas, where you can take in all Sin City has to offer before checking out the Raiders' home opener against the Ravens.
Be forewarned that tickets to both games will be at a premium considering that they serve as the fan debuts of both stadiums.
Distance between stadiums: 278 miles
Week 2
Sunday, Sept. 19: Bengals at Bears, 1 p.m. ET
Monday, Sept. 20: Lions at Packers, 8:15 p.m. ET
Call this the NFC North road trip, and there should be plenty of QB intrigue as well. Begin at Chicago's Soldier Field, where the Bears will make their home debut — will Justin Fields be under center for the Bears.
Then head north into Cheesehead Country for the Monday-nighter at Lambeau Field. Jared Goff will be quarterbacking for Detroit, but the big question is whether Aaron Rodgers will be doing the same for the Packers. Stay tuned.
Distance between stadiums: 210 miles
Week 4
Sunday, Oct. 3: Seahawks at 49ers, 4:05 p.m. ET
Monday, Oct. 4: Raiders at Chargers, 8:15 p.m. ET
This all-California NFL road trip begins in the Bay Area, with an NFC West showdown between the 49ers and Seahawks at Levi's Stadium in Santa Clara.
From there, head south on Pacific Coast Highway (or the faster but much less scenic Interstate 5) to L.A. and catch SoCal's "other" team, the Chargers, as they host the rival Raiders at SoFi Stadium.
Note: You could also just spend your entire weekend in L.A. and do a SoFi Stadium doubleheader, as the Rams host the Cardinals on Sunday. But that's not nearly as much fun.
Distance between stadiums: 351 miles
Week 5
Sunday, Oct. 10: Saints at Washington, 1 p.m. ET
Monday, Oct. 11: Colts at Ravens, 8:15 p.m. ET
This Beltway road trip idea allows you to see two games in two stadiums without really traveling very far in between — a rarity in today's NFL landscape. It begins on Sunday with the Saints coming to Landover, Md., to take on the Washington Football Team at FedEx Field.
Afterward, head north on the Baltimore-Washington Parkway to check out M&T Bank Stadium, where the Ravens host Baltimore's former team, the Colts, in a Monday night clash.
Distance between stadiums: 33 miles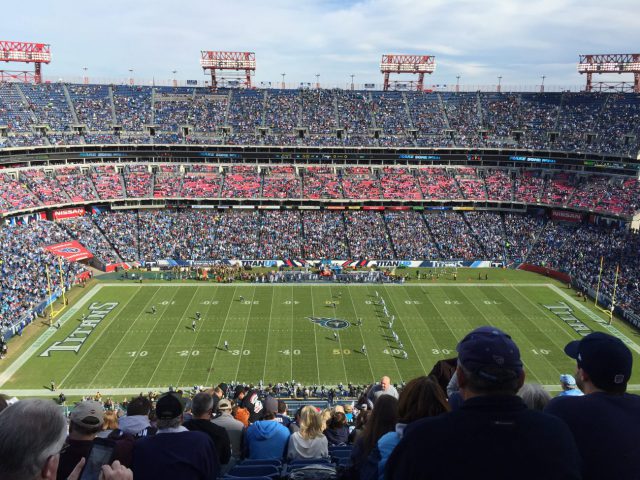 Week 6
Sunday, Oct. 17: Vikings at Panthers, 1 p.m. ET
Monday, Oct. 18: Bills at Titans, 8:15 p.m. ET
Kick off this NFL road trip with a visit to Charlotte's Bank of America Stadium, where you can check out Sam Darnold and the Panthers taking on the Vikings.
Afterward, it's about a six-hour drive west, mostly on Interstate 40, through the Appalachians to Nashville. Enjoy the bars on Broadway before crossing the river to Nissan Stadium, where two up-and-coming AFC contenders will clash in the Bills and Titans.
Distance between stadiums: 405 miles
Week 8
Sunday, Oct. 31: 49ers at Bears, 1 p.m. ET
Monday, Nov. 1: Giants at Chiefs, 8:15 p.m. ET
This trip stretches the limits of convenient one-day drives, but at least there'll be good tailgating at both ends.
Begin at Soldier Field with the Bears taking on the 49ers on Halloween. Then, you'll have Sunday night and most of Monday to make your way to Kansas City, where you can catch Patrick Mahomes and the Chiefs as they face the Giants at Arrowhead Stadium.
You'll have to skip trick-or-treating, but the brats and the burnt ends should make the time on the road worth it.
Distance between stadiums: 512 miles
Week 9
Sunday, Nov. 7: Chargers at Eagles, 4:05 p.m. ET
Monday, Nov. 8: Bears at Steelers, 8:15 p.m. ET
Take a drive on the Pennsylvania Turnpike for this NFL road trip idea that begins in Philly, with the Eagles hosting the Chargers at Lincoln Financial Field. Then, following a five-hour drive west, catch the Monday-night game between the Steelers and Bears at Heinz Field.
Distance between stadiums: 310 miles
Week 10
Sunday, Nov. 14: Vikings at Chargers, 4:05 p.m. ET
Monday, Nov. 15: Rams at 49ers, 8:15 p.m. ET
Catch both of L.A.'s teams on one weekend — just in two different places. The Chargers are at home to start this NFL road trip idea, taking on the Vikings at SoFi Stadium.
Afterward, head north to Santa Clara, where the 49ers will be hosting the Rams in a big NFC West game at Levi's Stadium.
Total distance between stadiums: 351 miles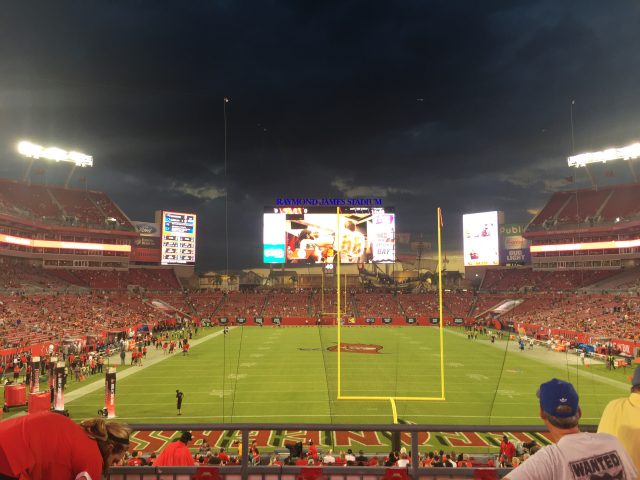 Week 11
Sunday, Nov. 21: 49ers at Jaguars, 1 p.m. ET
Monday, Nov. 22: Giants at Buccaneers, 8:15 p.m. ET
Here's the first of our NFL road trip ideas that involves the defending champs. You'll see the Buccaneers on the back half of a Sunshine State sojourn that begins in Jacksonville, where Trevor Lawrence and the Jaguars take on the 49ers at TIAA Bank Field.
Afterward, make your way across Florida to Tampa and see Tom Brady and the Bucs in prime time against the Giants at Raymond James Stadium.
Distance between stadiums: 205 miles
Week 12
Sunday, Nov. 28: Browns at Ravens, 8:20 p.m. ET
Monday, Nov. 29: Seahawks at Washington, 8:15 p.m. ET
It's Beltway road trip, version 2.0, except it's Thanksgiving weekend and the two games on tap sure look like barnburners. The Sunday night game features the Browns and Ravens in a divisional clash at M&T Bank Stadium (remember their memorable Monday night game last season?).
Then, head down the Parkway to D.C. (or, at least, Landover) and watch the Football Team take on the Seahawks at FedEx Field in a game that could very well have NFC playoff implications.
Distance between stadiums: 33 miles
Week 13
Sunday, Dec. 5: Ravens at Steelers, 4:25 p.m. ET
Monday, Dec. 6: Patriots at Bills, 8:15 p.m. ET
Hopefully there won't be much snow on the ground for this trip, which begins at Pittsburgh's Heinz Field when the Ravens and Steelers meet in a likely pivotal (aren't they all when these two teams meet?) matchup for the AFC playoff picture.
From there, head up to Buffalo and catch the Bills at the recently renamed Highmark Stadium, as they host the Patriots in a big AFC East tilt.
Distance between stadiums: 208 miles
Week 14
Sunday, Dec. 12: Giants at Chargers, 4:05 p.m. ET
Monday, Dec. 13: Rams at Cardinals, 8:15 p.m. ET
If you've read all the way through and thought to yourself, "Wow, a lot of these trips involve L.A.," you're right. That's just the way it is now that the Southland will be hosting games practically every week during the NFL season.
This itinerary, at least, involves a journey east to the Phoenix area for the second half. So begin at SoFi Stadium for the Chargers' home contest against the Giants, then head east to catch the Rams and Cardinals in an NFC West clash at State Farm Stadium.
Distance between stadiums: 378 miles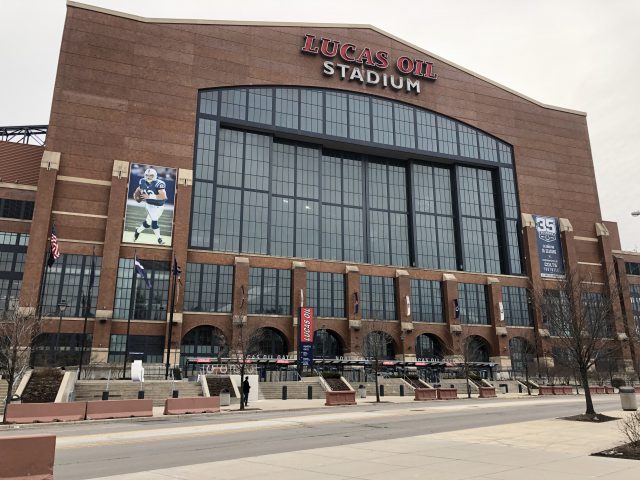 Week 15
Saturday, Dec. 18 OR Sunday, Dec. 19: Patriots at Colts, time TBD
Monday, Dec. 20: Vikings at Bears, 8:15 p.m. ET
Week 15 is tricky because five games have been set aside for potential moving to Saturday, and which ones won't be known until a few weeks prior. So for now, let's look at this NFL road trip idea that begins with a weekend in Indianapolis, as the Colts host the Patriots at Lucas Oil Stadium.
From there, the journey up Interstate 65 to Chicago shouldn't be a terrible one (weather permitting, of course), but you can count on the Bears hosting the Vikings at Soldier Field on Monday night. Hey, worst-case scenario, you've got an extra day on hand to explore Indy, Chicago or anywhere in between.  
Distance between stadiums: 181 miles
Week 16
Saturday, Dec. 25: Browns at Packers, 4:30 p.m. ET
Sunday, Dec. 26: Rams at Vikings, 1 p.m. ET
Up for a Christmas-time jaunt through the Upper Midwest? This itinerary takes you to Green Bay for the holiday and a clash between the Packers and Browns at Lambeau Field. The following day, you'll be in Minneapolis to see the Vikings host the Rams at U.S. Bank Stadium.
Admittedly, the kickoff times of these two contests means you'll have a pretty tight travel window, so however you get from game to game, please do so safely.
Distance between stadiums: 276 miles
OR
Sunday, Dec. 26: Chargers at Texans, 1 p.m. ET
Monday, Dec. 27: Dolphins at Saints, 8:15 p.m. ET

If you'd like to see multiple NFL games on Christmas weekend but don't feel like braving the cold in Wisconsin/Minnesota, here's an alternative: Spend your Boxing Day in Houston, watching the Texans and Chargers do battle at NRG Stadium.
From there, head east on Interstate 10 to the Big Easy and see the Saints and Dolphins in the Monday-night game at the Mercedes-Benz Superdome.
Distance between stadiums: 354 miles
Week 17
Sunday, Jan. 2: Chiefs at Bengals, 1 p.m. ET
Monday, Jan. 3: Browns at Steelers, 8:15 p.m. ET
Thanks to the NFL's expanded schedule, regular-season road trips after the New Year are now possible. Take advantage of it with this itinerary that begins in Cincinnati, where the Bengals will host the Chiefs at Paul Brown Stadium on the day after New Year's.
Then, cross through Ohio into Pennsylvania and catch the Steelers and Browns in what figures to be an important Monday-night contest at Heinz Field.
Distance between stadiums: 289 miles
Got a few different NFL road trip ideas in mind that you'd like to share? Drop me a line and let me know!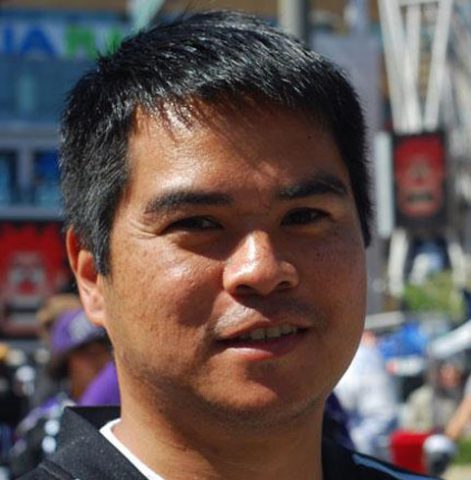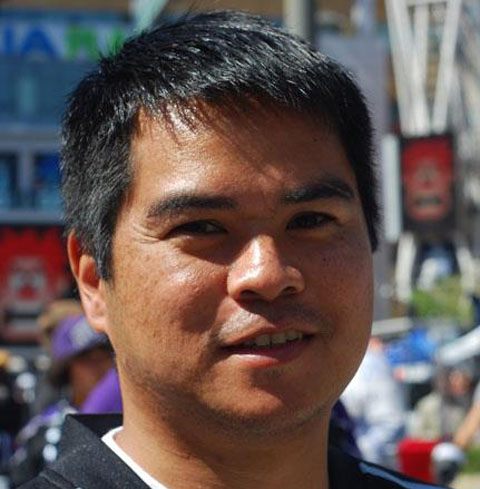 Edward de la Fuente | Itinerant Fan
I live for sports, and I love to travel. My biggest thrill is combining the two. I've been blogging about sports travel for more than a decade, and traveling for sports for twice as long.
About me | FAQ | Buy me a beer 🍺
Affiliate Disclosure
Please note that some of the links above are affiliate links, and at no additional cost to you, we earn a commission if you make a purchase. These recommendations are only for companies that we've used and have proven to enhance our sports travel experiences. To find out more about our affiliate partnerships, please read our Affiliate Disclaimer.