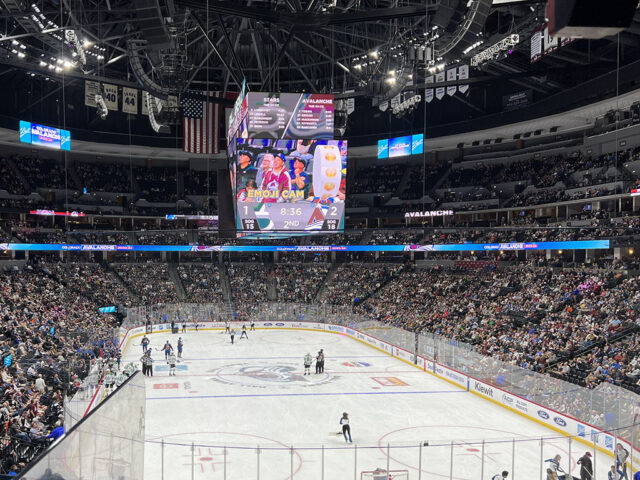 A new NHL season is upon us, so it got me thinking: Wouldn't it be fun to rank all of the arenas in which you can watch NHL hockey?
Of course it would be fun! Arena and stadium rankings are subjective and highly debatable, and each list will weigh certain attributes over others depending on what the ranker likes most about his or her live NHL experience.
I'm fortunate to have visited every current NHL arena, having completed my list of 32 last spring with a visit to Minnesota's Xcel Energy Center. However, I've also seen a game at 10 venues that are no longer in use by NHL teams.
So, similar to my MLB ballpark rankings, my NHL arena rankings list has a twist: I'm including those 10 defunct arenas and comparing them with the current venues for a list of 42 in all.
They're listed from best to worst, as those arenas at or near the top of my rankings will probably not be a surprise to veteran traveling NHL fans. But to me, the most interesting part of this exercise is comparing old (or in a few cases no longer standing) arenas to their newer peers.
I'm using familiar attributes to grade each building: Crowd atmosphere, vibrancy of location, ease of getting to games and architectural features.
Which NHL arenas do I think are worthy of the top spot in the rankings? And which one do I consider the worst I've ever visited? Check out the entire list of 42 below. And this is as of the start of the 2023 season — I'll be updating this each year.
And let me know what you think! Leave a comment below or drop me a line at hi@itinerantfan.com.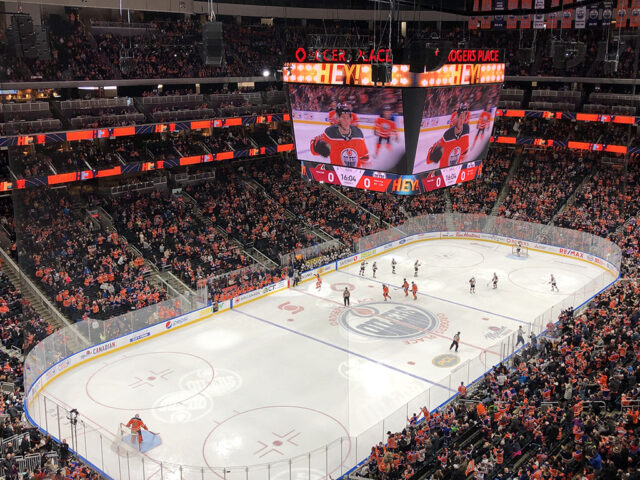 1. Rogers Place
Not only do Edmonton Oilers fans get to watch Connor McDavid each night, they also get to see games in what I think is the best arena in the NHL. Rogers Place is part of the vibrant Ice District of downtown Edmonton, with lots of restaurants and bars nearby. A cool atrium brings fans into the main concourse, and the seating bowl can be downright deafening when the Oilers are playing well. All in all, I consider it the quintessential NHL experience, so it leads my arena rankings.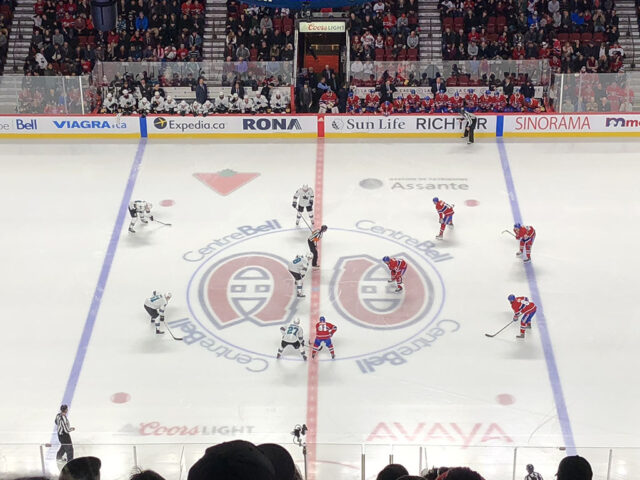 2. Bell Centre
Montreal's Bell Centre has nearly all the attributes that Rogers Place does — but it falls in behind Edmonton's arena mainly because it's 20 years older. Otherwise, it has everything a fan could want: an ideal location downtown, plenty of things to do nearby and a beautiful, modern building. Plus it has the long and rich history of the Canadiens franchise, which is represented very well throughout the arena.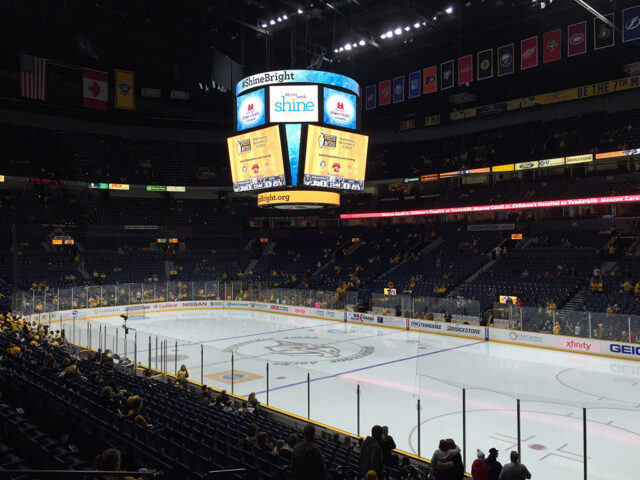 3. Bridgestone Arena
Nashville is very high — if not at the top — of many NHL fans' lists of cities they want to visit. The Predators' Bridgestone Arena is a big reason why, as it has gained a reputation for one of the most unique crowd environments in hockey. And because it's right on the doorstep of the honky tonk bars on Broadway, you'll have plenty to do before and after games.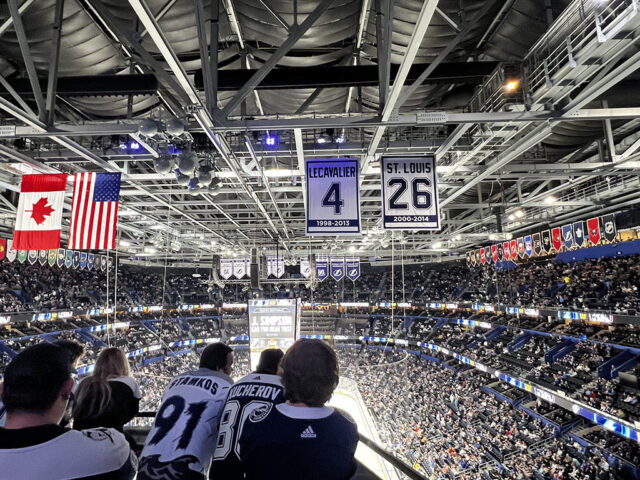 4. Amalie Arena
Even before the Tampa Bay Lightning won consecutive Stanley Cups, Amalie Arena was one of the most happening places in hockey. Bolts fans are a spirited bunch, and it's helped by the fact the arena is in a fantastic location, on the water's edge in downtown Tampa, and flanked by a large plaza that is the center of activity on game nights.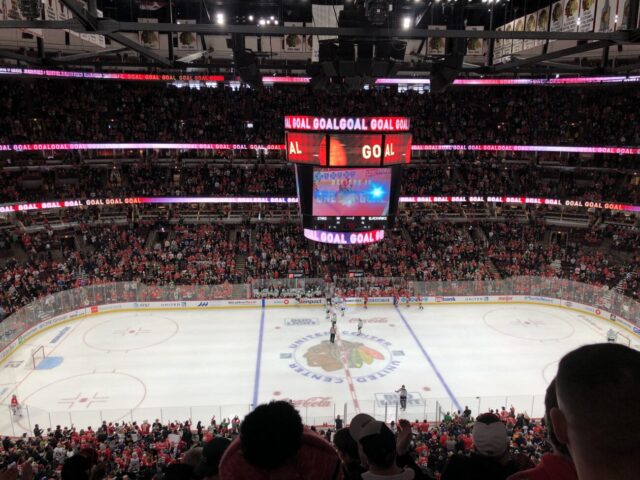 5. United Center
The Chicago Blackhawks are almost a decade removed from the last Stanley Cup in their run of three titles in six seasons, but that doesn't make United Center any less compelling of a visit. It still feels like watching old-time hockey, from the very loud organ to the spectacle of Jim Cornelison singing the national anthem. Yet thanks to recent improvements, United Center has all the creature comforts you'd expect in any NHL arena.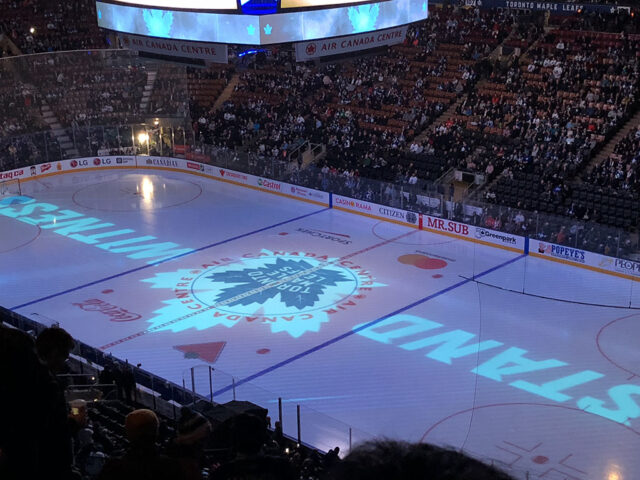 6. Scotiabank Arena
Toronto Maple Leafs tickets are one of the hardest to get in the NHL, but if you can get into Scotiabank Arena, you'll see why it's deserving of a high spot in the rankings. Maple Leafs crowds remain among the most spirited and knowledgeable in the league — despite the fact that the home team has famously given them nothing but disappointment for decades. Plus, you're in the hub of hockey, with the sport's Hall of Fame just down the street.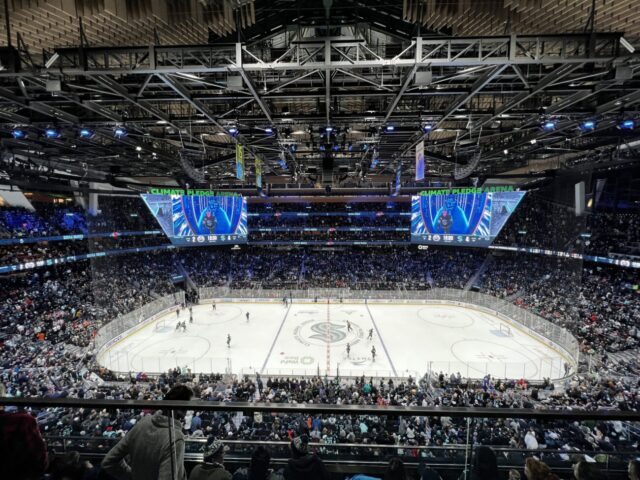 7. Climate Pledge Arena
Yes, the arena for the NHL's newest team is deserving of a top-10 spot in my rankings. Even though Climate Pledge Arena is more than 60 years old, but it received a top-to-bottom makeover in preparation for the Seattle Kraken that resulted in it being perhaps one of the most architecturally interesting buildings in the league. It's well worth the visit to Seattle, whose fervent sports fans have quickly taken to hockey.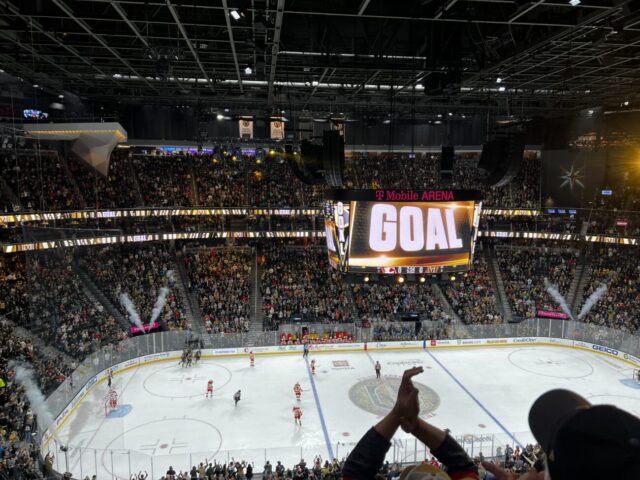 8. T-Mobile Arena
Las Vegas sports fans have been spoiled by success, with the Golden Knights becoming an instant contender in their expansion year and then winning the Stanley Cup in just their sixth season of existence. But it's hard to blame them, for T-Mobile Arena is a fantastic place to watch NHL hockey. Its location just off the Strip is ideal for pregame and postgame fun, and games are spirited events thanks to a fan base that recognized the Knights as a source of "Vegas Born" pride from the get-go.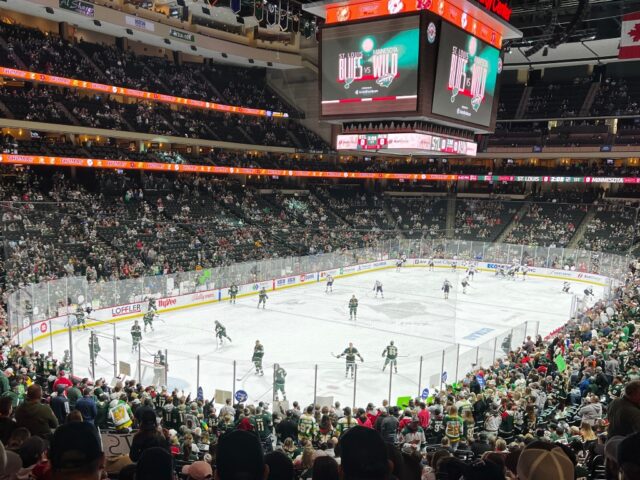 9. Xcel Energy Center
In the "State of Hockey," Minnesota Wild fans have a beautiful place to watch hockey in Xcel Energy Center. Inside and out, the venue plays off everything that's good about the state, from the wilderness lodge motif of the concourses to the welcoming banners hanging from the rafters that represent every team in the league. Perhaps the only drawback — to visitors, not locals — is its location in downtown St. Paul, a less familiar place to outsiders than Minneapolis.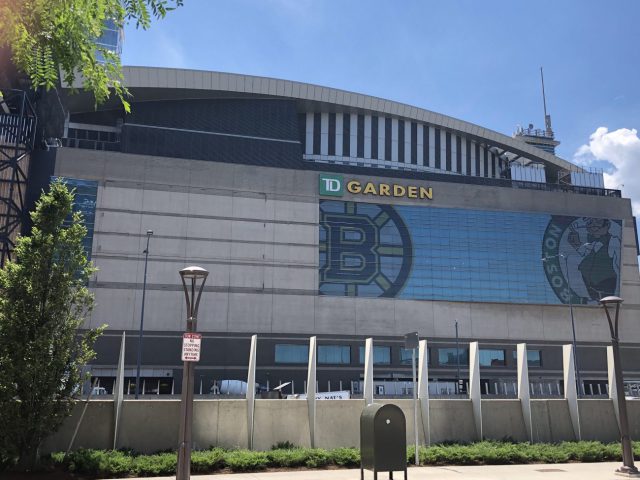 10. TD Garden
The Boston Bruins have been one of the more consistently competitive teams in the NHL over the years, and the atmosphere of TD Garden has reflected that. Improvements inside and outside the arena in recent years have only enhanced it, and for our money, the walk-up to the arena along Canal Street — lined with restaurants and bars happy to help promote the gameday excitement — rates as one of the best in the entire league.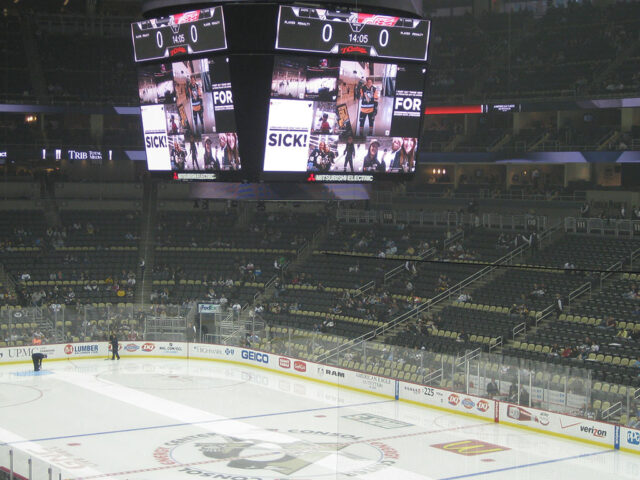 11. PPG Paints Arena
The home of the Pittsburgh Penguins isn't that flashy compared to some of the other arenas in this part of my rankings, but PPG Paints Arena certainly holds up well in a city that's spoiled with great sports venues. It also had a tough act to follow in replacing the old Pittsburgh Civic Arena (which makes an appearance later on in this list) but does so quite well, exuding the city's distinct personality.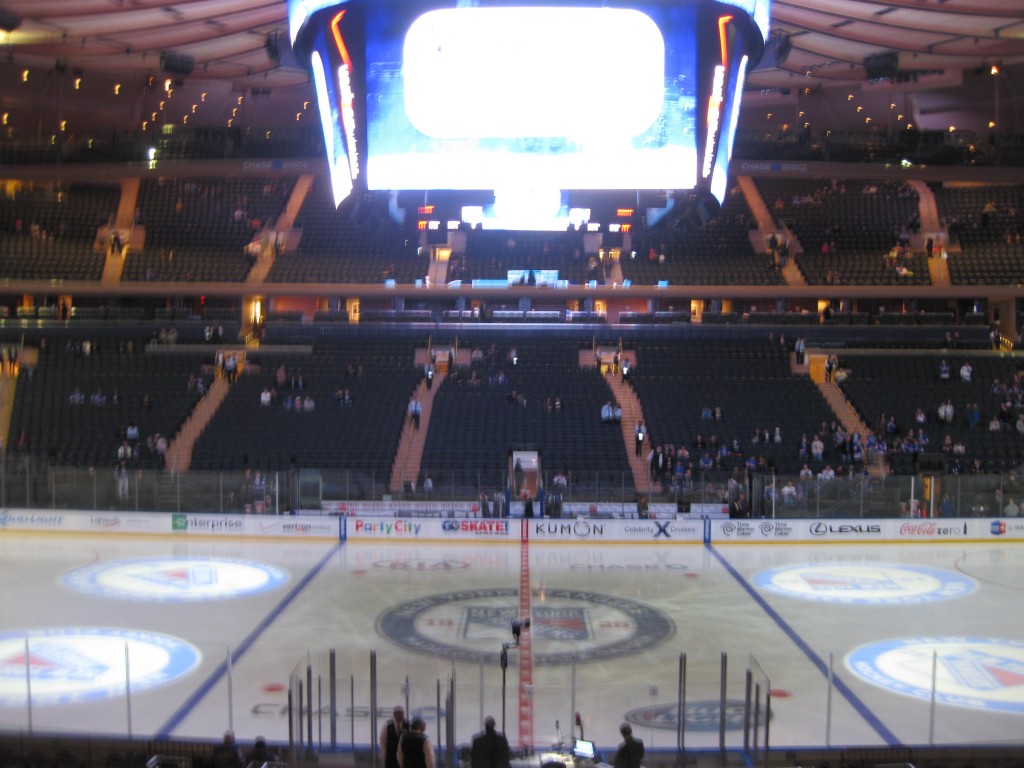 12. Madison Square Garden
There's no arguing that Madison Square Garden is a legendary sports venue. But the New York Rangers' home arena is showing its age a little bit, and renovations several years back introduced what's basically an elevated playground for the rich while diminishing the experience in the blue-collar seats. There had been some talk in recent years about replacing it, but the powers that be recently gave it a 10-year lease on life.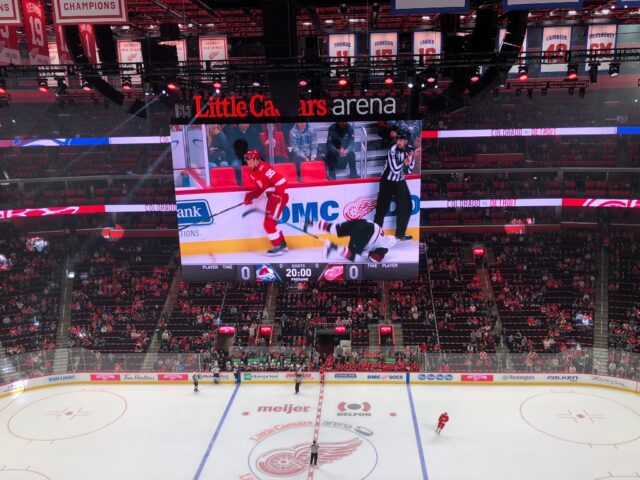 13. Little Caesars Arena
The opening of Little Caesars Arena coincided with the Detroit Red Wings' downturn, so it feels like the flashy facility hasn't really had its coming-out party yet. But it's certainly worth a visit, for while the arena offers plenty of modern bells and whistles, it also does a great job honoring the Red Wings' rich history. A visitor can spend as much time checking out exhibits in the concourse as watching the game.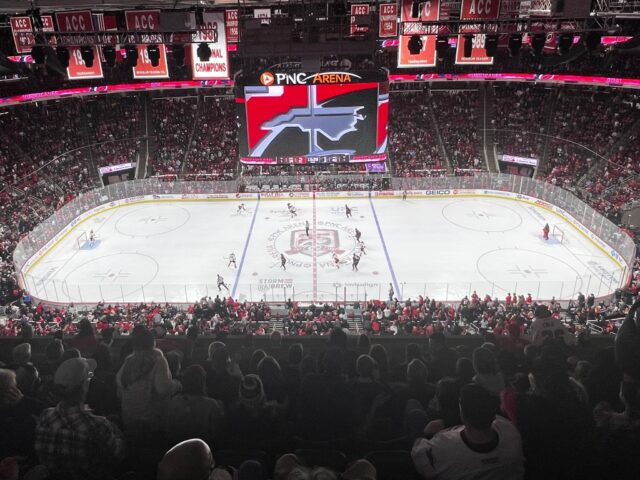 14. PNC Arena
In hockey terms, Raleigh, N.C. is something of a faraway outpost. But don't let that stop you from checking out the scene at PNC Arena, which would be closer to the top of the rankings if this list was based on NHL fan experience alone. The Caniacs are known to come out in full force when the Hurricanes are playing well, which they have for a few seasons running now.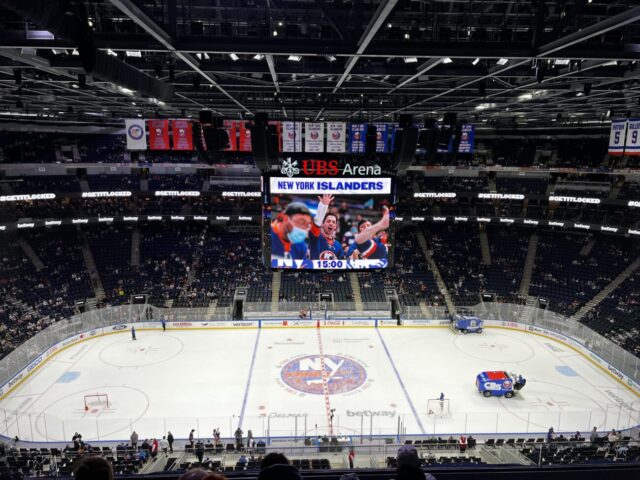 15. UBS Arena
The new home of the New York Islanders is a beautiful arena, there's no doubt. And UBS Arena has plenty of personality to fit the fans of Long Island. If anything, though, this arena gets dinged in my rankings for its location, which isn't conducive for the visiting NHL fan. That's nothing against Isles fans, though, who are among the most fun to be around in the entire league when their team is winning.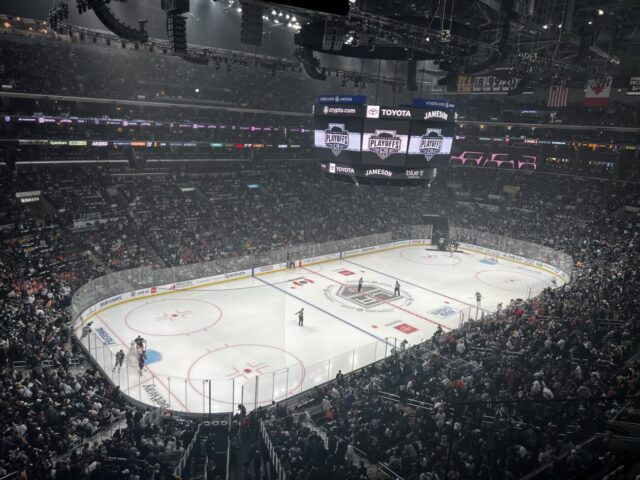 When this downtown Los Angeles arena was known as Staples Center and the Kings were beginning their rise to what would eventually become a mini-dynasty, with two Stanley Cups in three seasons, it was truly a top-tier NHL experience. However, the building now has the clumsy name Crypto.com Arena and is in need of a revamp. The good thing is, that's happening, with planned renovations that should enhance the atmosphere to the standards set by the top arenas in these rankings.
17. Maple Leaf Gardens
Here is the first no-longer-in-use arena on my list, and I consider myself very fortunate to have witnessed a Toronto Maple Leafs game at Maple Leaf Gardens. The old building on Carlton Street was exactly what you'd expect out of an old NHL barn, with some of the steepest stands that made you feel like you were right on top of the action. Of course, the good news is the place is still standing, and you can check out what they've done to preserve it.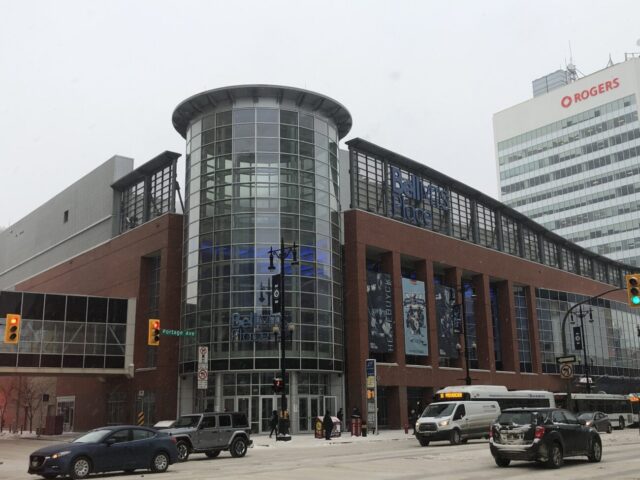 18. Canada Life Centre
It's certainly worth venturing to Winnipeg to see a Jets game at Canada Life Centre, which by capacity ranks as the smallest arena in the NHL. It doesn't "feel" small, but the arena does offer plenty in the way of atmosphere. Fans love the Jets, of course, and the arena's downtown location means there's plenty to do nearby — even if it's cold and snowy outside.
19. Enterprise Center
The home of the St. Louis Blues feels modern — especially after some recent renovations — and is located in a nice, convenient area. But Enterprise Center, like many of the NHL arenas that fall into this segment of these rankings, just lacks that "wow" factor that would make it feel like a must-visit. At least the Blues continue to carry some traditional parts of the game experience, such as the use of the song "When The Saints Blues Go Marching In."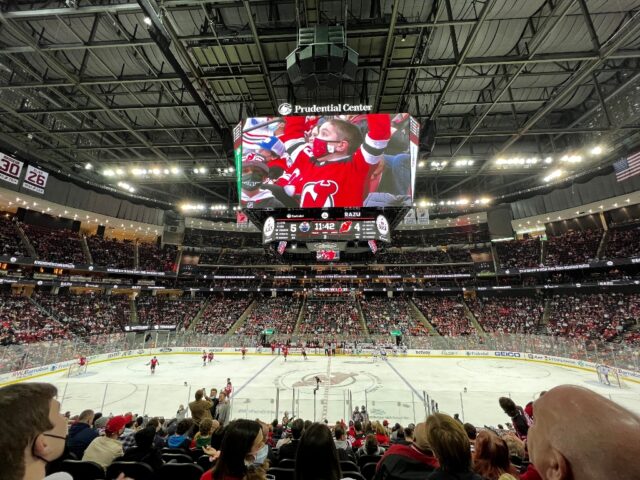 20. Prudential Center
New Jersey Devils fans might feel like they get overshadowed in their own market by the Rangers and Islanders, and well, because Prudential Center is below the other two teams' buildings in these rankings, they're probably right in this instance. The Devils' glory days that included three Stanley Cups happened before Prudential was built, so the arena largely serves as a shrine to those times. Still, the fan experience is absolutely worth checking out.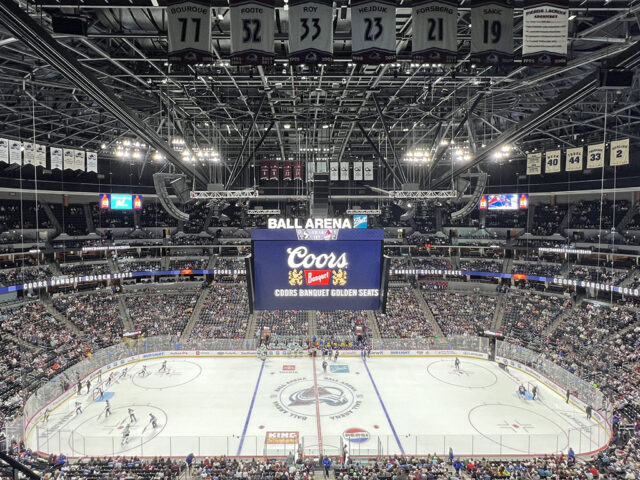 21. Ball Arena
Formerly known as Pepsi Center, the Colorado Avalanche's Ball Arena was built at the very beginning of the 1990s arena boom, and thus it feels like they're playing catch-up in the amenities game a little bit. The Avs' Stanley Cup win in 2022 certainly brought some new energy into the building, but beyond that, it just feels like a place to watch the game — which isn't bad but not really enough to elevate Ball Arena in the NHL rankings game.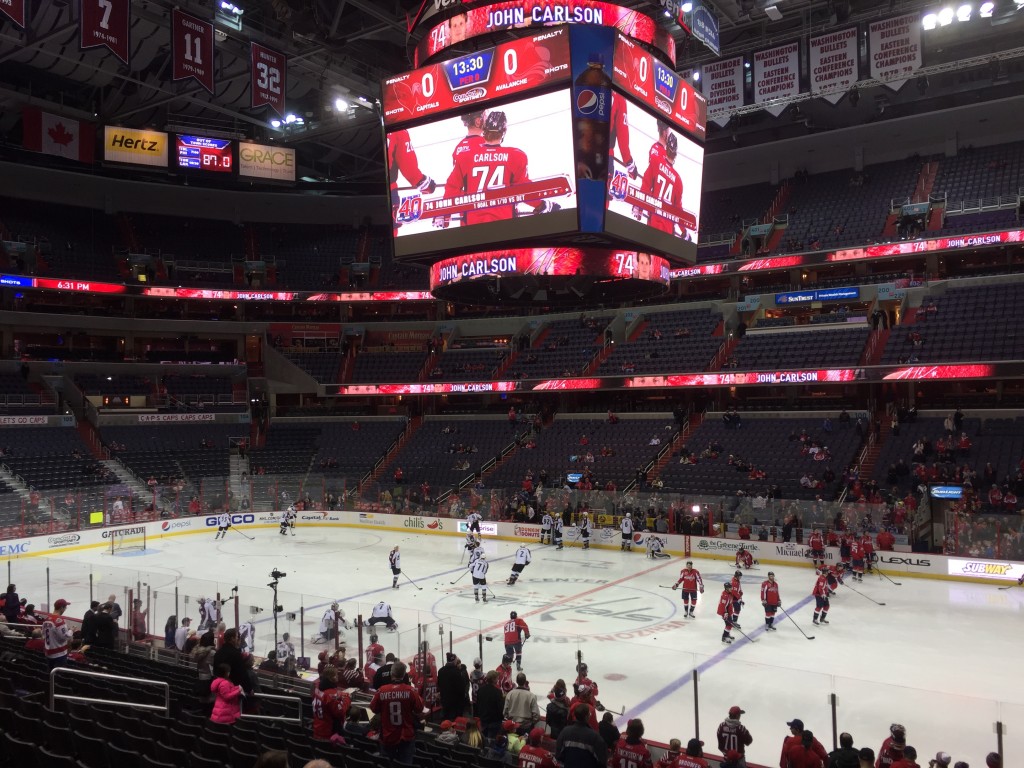 22. Capital One Arena
See: Ball Arena. Capital One Arena, the home of the Washington Capitals, has many of the same things going for it. Nice location, sure, and plenty to do nearby, but inside it's not really a special experience. When the Caps won the Stanley Cup in 2018, it showed how raucous this building could be, but there hasn't been that much to get excited about beyond that.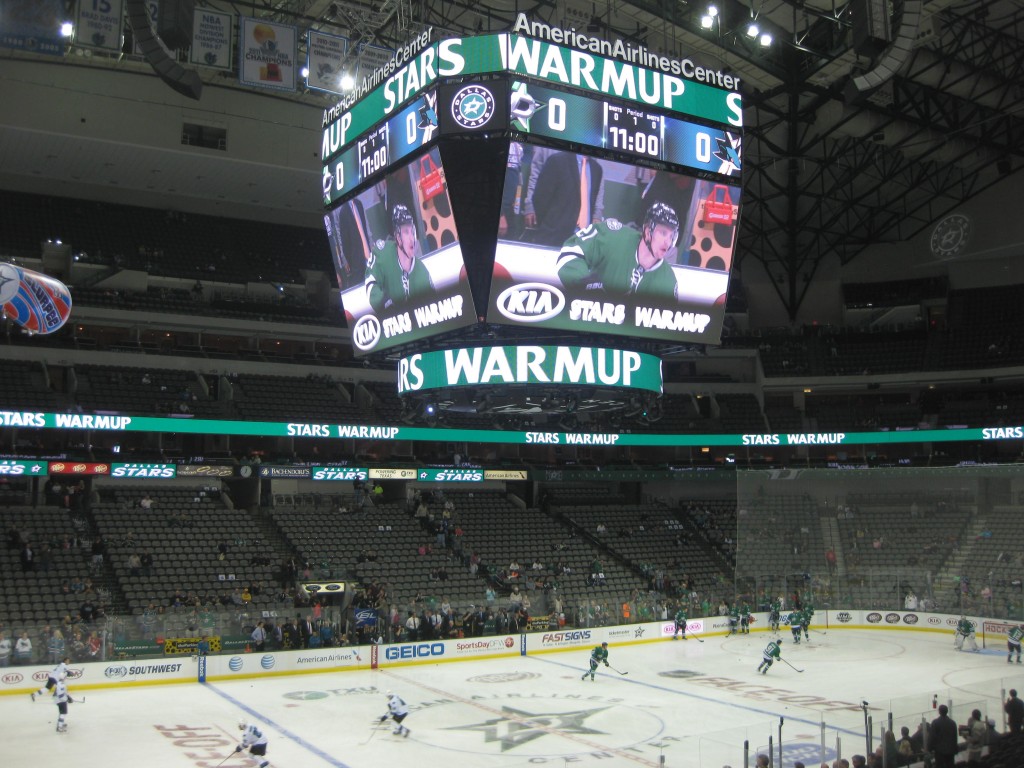 23. American Airlines Center
The Dallas Stars' home arena, American Airlines Center, is a beautiful building in a vibrant part of the city. Inside, there's a palatial feel to it. Does it lend itself to a great hockey-watching experience? Not necessarily, but you'll have a good time at a Stars game for sure. So middle of the pack feels about right for the AAC.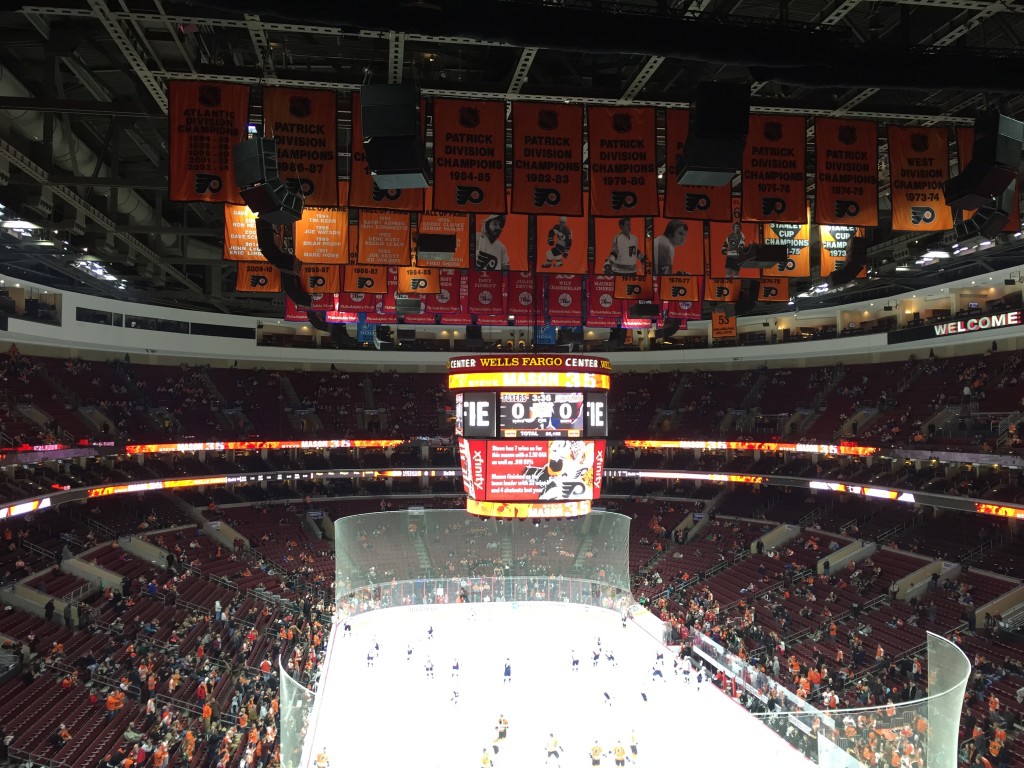 24. Wells Fargo Center
It's been a few years since the Philadelphia Flyers have been a contender, and that's part of the reason why Wells Fargo Center lands fairly low in these NHL arena rankings. While any sporting event atmosphere in Philly is worth checking out, the arena is nothing special and the location in South Philly's Sports Complex, while great for Eagles and Phillies games, feels drab and less than exciting for arena events.
25. Pittsburgh Civic Arena
Was there a more appropriate nickname for a venue than the Igloo? The Penguins' old home, the Pittsburgh Civic Arena, certainly had warts but was one of the most unique NHL experiences out there and certainly deserving of a place in my rankings above a few current arenas. The game I attended here was a playoff contest, so I perhaps have a more vivid memory of the atmosphere than most. Besides, it gets brownie points in my book for being the setting for one of the wackiest hockey movies ever made.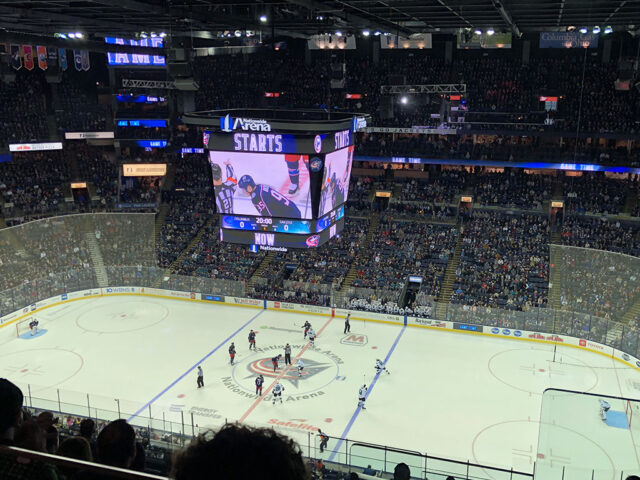 26. Nationwide Arena
Visiting Columbus to see the Blue Jackets at Nationwide Arena is certainly worth the experience. But it's hard to find things that set it apart from other NHL markets, other than that very loud cannon that goes off whenever the Jackets score. Columbus is nice enough, but if you really want to experience it properly from a sports context, you have to go to an Ohio State football game. Try as they might, the Blue Jackets have yet to overcome that.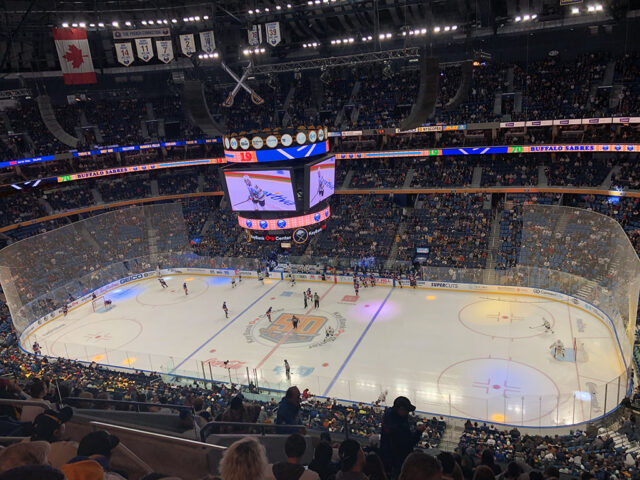 27. KeyBank Center
The Buffalo Sabres have had a long and interesting history, even if they've never won a championship. You'll certainly get a sense of that when visiting KeyBank Center, and you'll also get a good sense of Buffalo's fantastic food scene. Other than that, though, there's not much to say about the arena.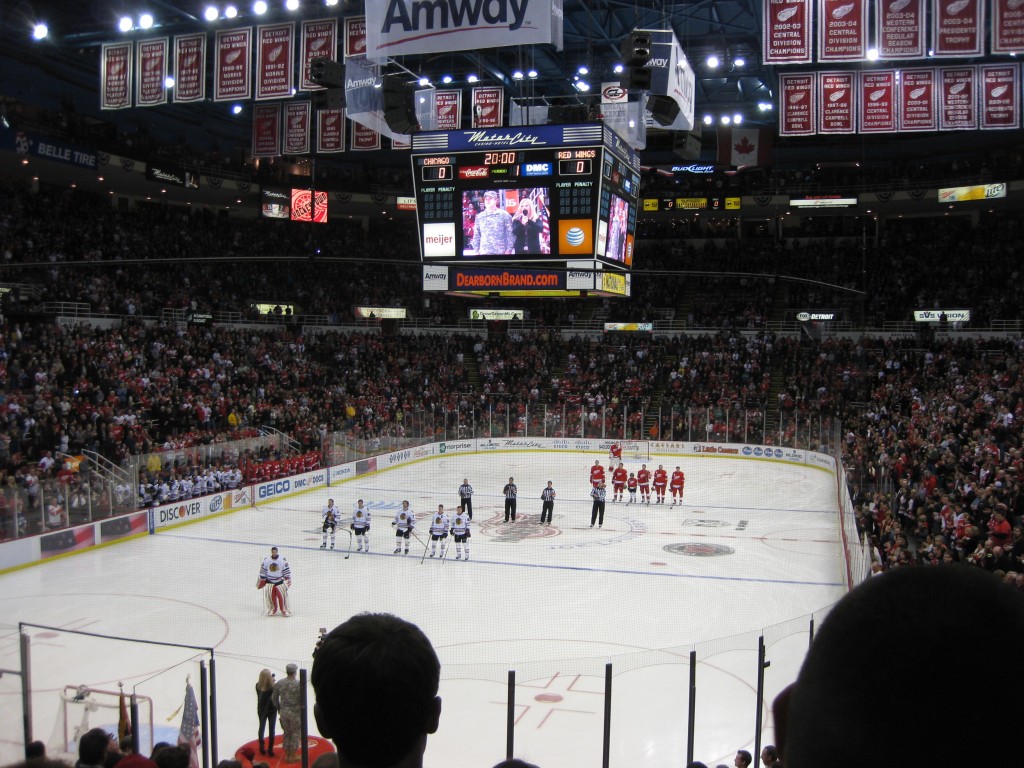 28. Joe Louis Arena
The Red Wings played at Joe Louis Arena for 38 years, but based on the history made there — and how some fans feel about the place — it's surprising that it wasn't much longer. Now demolished, the Joe certainly wasn't the most luxurious arena out there (I got stuck in major logjams in its cramped corridors on more than one occasion) but considering the Wings won four titles while playing there, it's not surprising at all that people look back fondly on the place.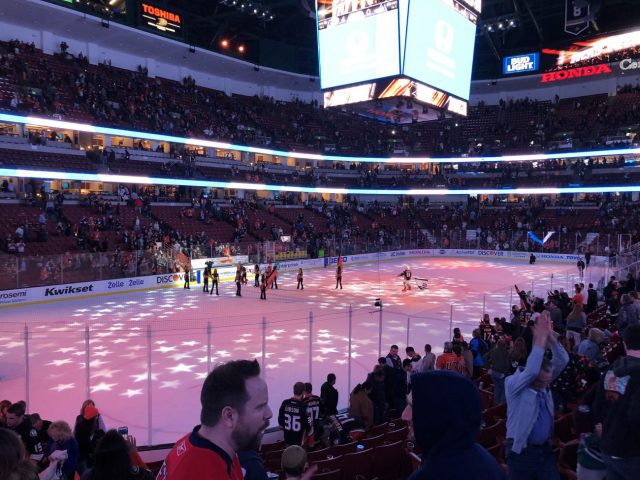 29. Honda Center
The home of the Anaheim Ducks since the franchise's inception, Honda Center feels like it could — and maybe should — be higher in these NHL arena rankings. It's a nice enough building, but its location in the heart of suburbia, away from the most exciting parts of the city of Anaheim, doesn't help matters. A planned revamp of the surrounding area could really transform the experience should it come to fruition, though.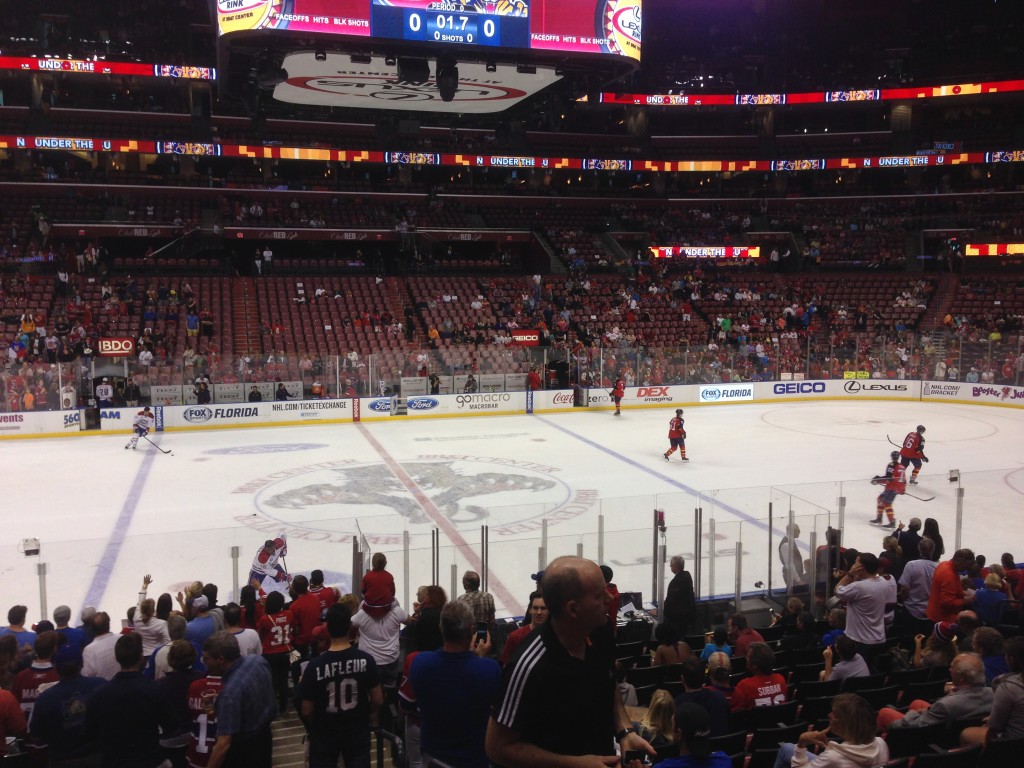 30. Amerant Bank Arena
Just like Honda Center, the Florida Panthers' Amerant Bank Arena is a nice enough NHL barn that got sentenced to the trappings of suburbia. The building often feels more like an extension of the huge Sawgrass Mills shopping center across the street than one of South Florida's preeminent sports and entertainment venues. Perhaps the Panthers' run to the Stanley Cup Final in 2023 will help inject some new energy into their barn.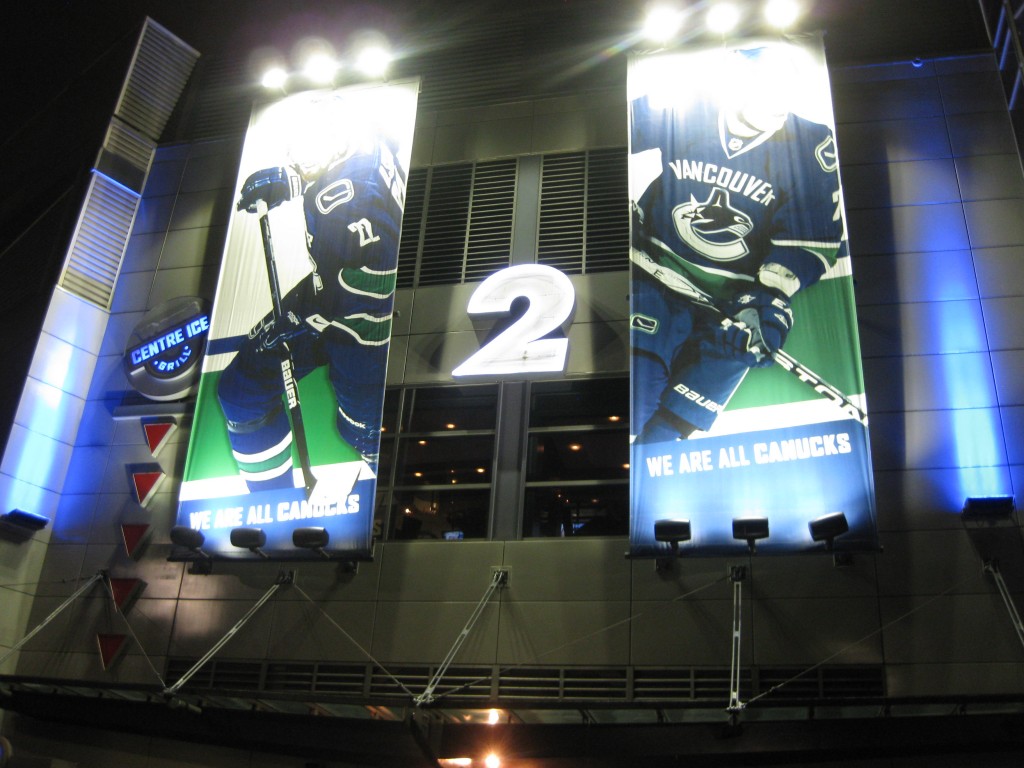 31. Rogers Arena
Located in downtown Vancouver, Rogers Arena has every reason to be one of the NHL's true destination buildings, but it falls short of that potential in a few ways. Because it's surrounded mostly by parking lots and high-rise residences, it manages to feel detached from its very vibrant surroundings. Inside, it looks pretty much any other arena. Perhaps it's a harsh grade, but this experience could be so much better.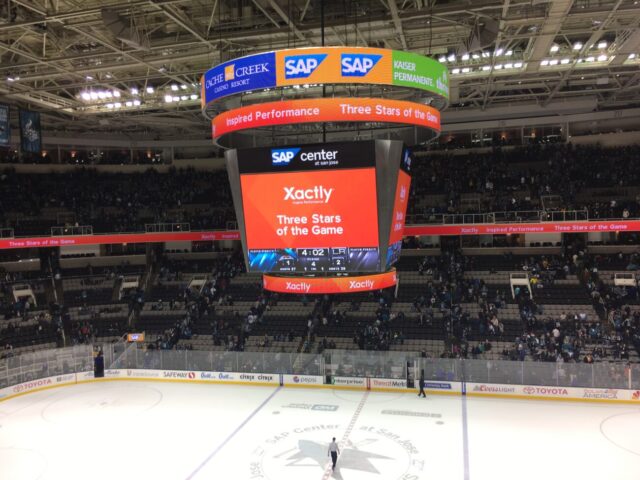 32. SAP Center at San Jose
I'm just going to come right out and say it: The San Jose Sharks and their fans deserve a new arena. SAP Center looks very nice … by 1990s standards, and it doesn't seem like much has been done to improve it in recent years other than a nicer overhead scoreboard. The cramped single concourse and the press box overhang are signs that the arena is dated. Like some of the other arenas mentioned above, it feels like there's a lot of unfulfilled potential here.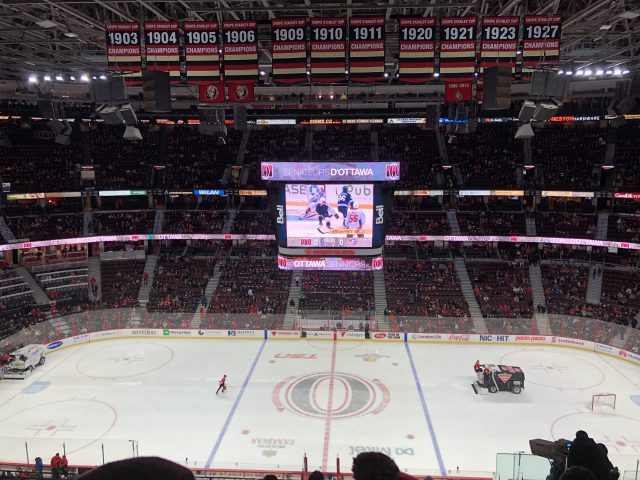 33. Canadian Tire Centre
The Ottawa Senators' Canadian Tire Centre isn't flashy, and in fact exhibits some of the same problems as its peers in this segment of the rankings. However, the biggest issue with it is one that has been recognized as a problem from the beginning: its location far to the west of the city center. The arena is in Kanata, a former suburb that was absorbed by the city of Ottawa. The Senators have been trying for years to get a new arena built closer to the city center, so at least they recognize the problems.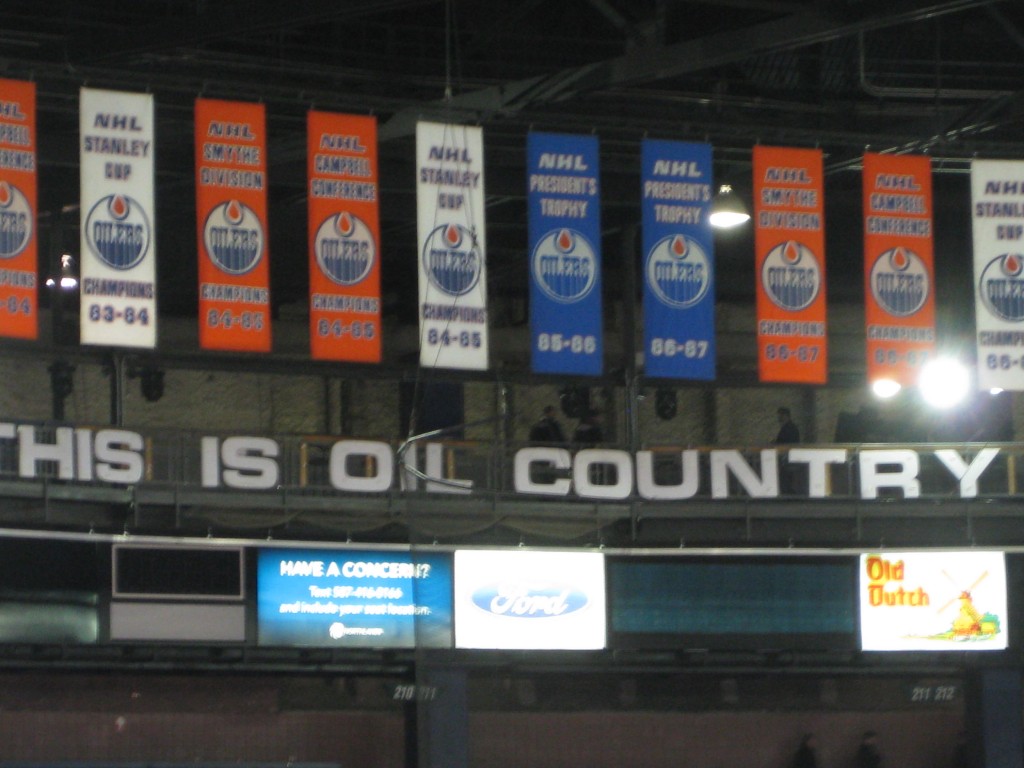 34. Northlands Coliseum
In the days of Gretzky and Messier and five Stanley Cups won by the Oilers in a seven-season span, Northlands Coliseum had to have been one of the most rockin' buildings in the league. When I visited, the arena's name had changed to Rexall Place and there wasn't much to get excited about, except to see all the banners hanging from the rafters. Considering where its replacement landed on this list, it's safe to say the Oilers made the right choice moving on from Northlands Coliseum.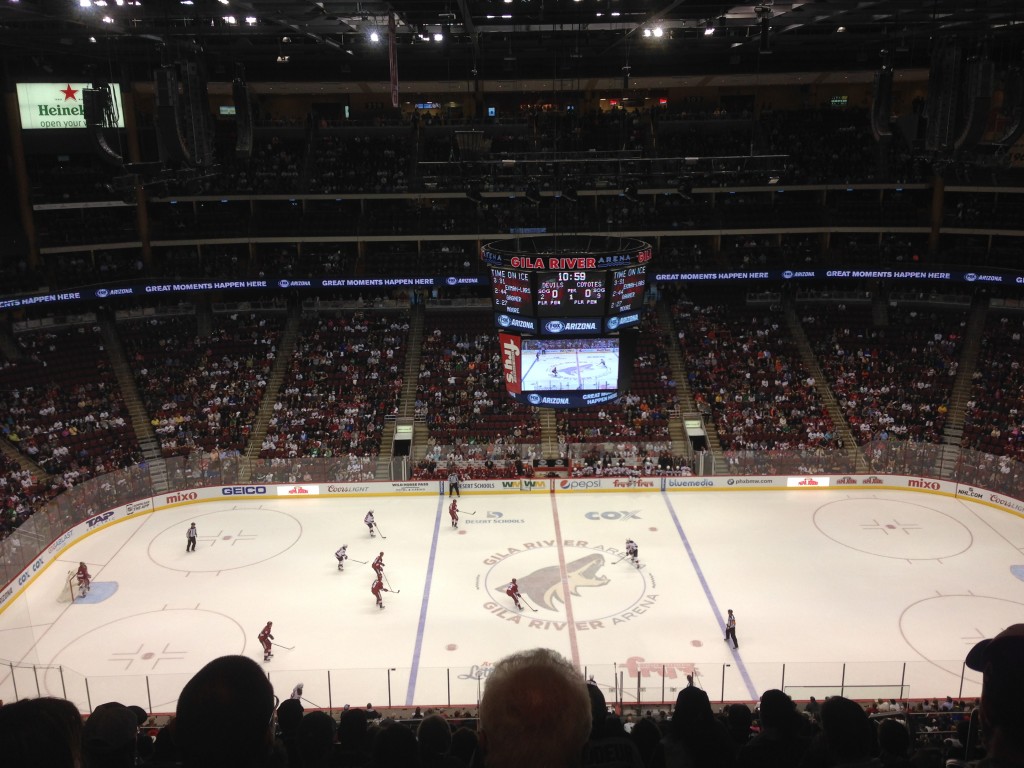 35. Gila River Arena
The Arizona Coyotes' former home in the Phoenix suburb of Glendale was pretty nice, and situated next to a sprawling shopping and entertainment center. The problem with Gila River Arena was that it was located too far away from the Valley's population centers for many of the team's fans to attend on a regular basis, and that's how the franchise wound up in its current predicament of trying desperately to get a new arena built and playing in a college rink in the meantime (more on that below).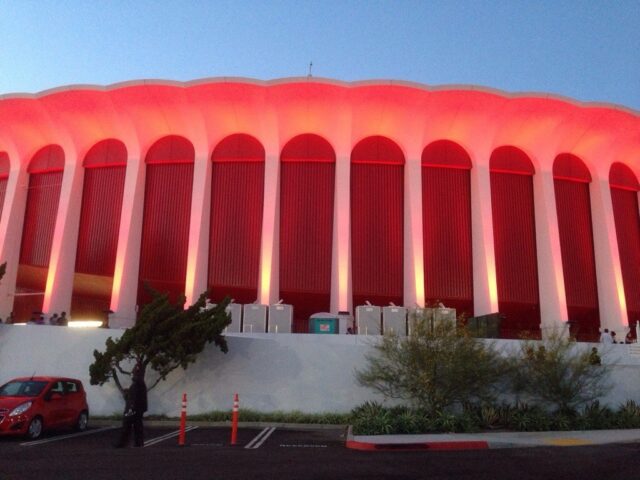 36. The Forum
The Kings' former home, the Forum, was the first place I ever saw an NHL game, and thus it holds plenty of sentimental value for me. But I also recognize it for what it was (and is): A single-bowl arena with tiny corridors and aisles. I'll never forget watching Wayne Gretzky & Co. skating within these walls, though, and the Kings' run to the 1993 Stanley Cup Final will always be one of my favorite sports memories.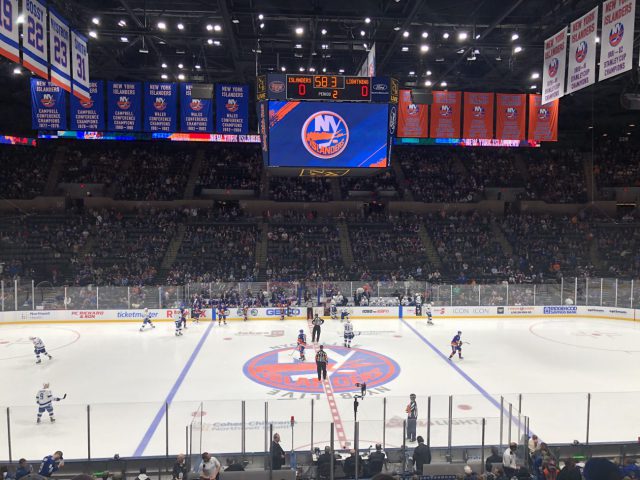 37. Nassau Veterans Memorial Coliseum
I saw an Islanders game at the Nassau Coliseum for the first time in the mid-1990s and thought the place was starting to look rundown. Subsequent visits in the early 2000s only reinforced that, especially in light of newer arenas opening up around the NHL. So I was delighted to see the Coliseum get something of a late-career renaissance and one last chance to host the Islanders from 2018-21. Though still tiny by NHL standards, the building was souped up and recaptured some of the ambiance from the Isles' glory days.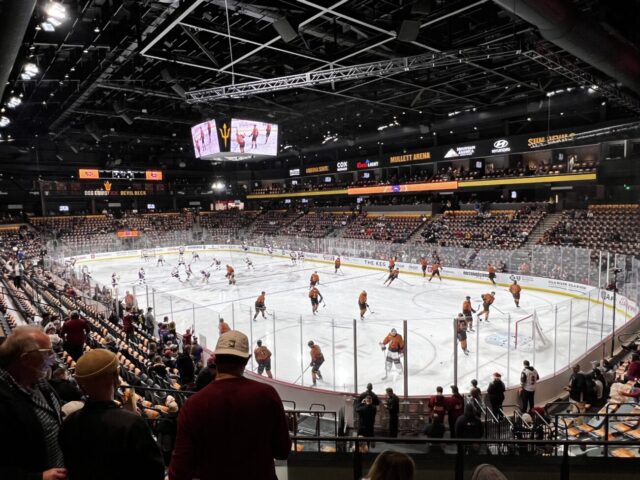 38. Mullett Arena
Located on the Arizona State University campus, Mullett Arena is a nice building, don't get me wrong. And Coyotes games here, for what they are, are worth checking out. But let's not make it bigger than it is: Mullett Arena, with room for barely 5,000 fans, has no business hosting NHL games, and that's the reason why it's so low in these rankings.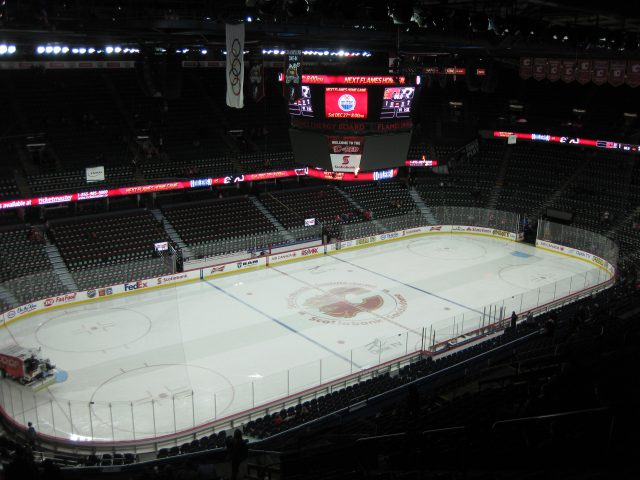 39. Scotiabank Saddledome
I've used the "these fans need a new arena" phrase in a couple entries higher up, but it rings most true for Calgary Flames fans. Scotiabank Saddledome has become outdated in so many ways, and unless you're sitting close to the ice, the experience of watching a game here is not great at all. It appears a plan to replace it is finally in place, and it won't come a moment too soon for hockey fans in Calgary.
40. Continental Airlines Arena
Also known as Meadowlands Arena, Brendan Byrne Arena and Izod Center, this giant box of an arena hosted the New Jersey Devils for 25 years (and the NBA's New Jersey Nets also). The Devils won all three of their Stanley Cups while playing here. But other than that, it was a drab building in an even worse location, and Prudential Center was an improvement by leaps and bounds.
41. America West Arena
When the original Winnipeg Jets first moved to Phoenix in 1996 and became the Coyotes, they began play at America West Arena, the beautiful downtown home of the NBA's Phoenix Suns. The only problem was that the arena was configured for basketball and thus the hockey configuration left thousands of obstructed-view seats. Had the building — now known as Footprint Center — been better suited for hockey, the Coyotes might not have gone down this rabbit hole of perpetually trying to build a new facility, but alas, here we are.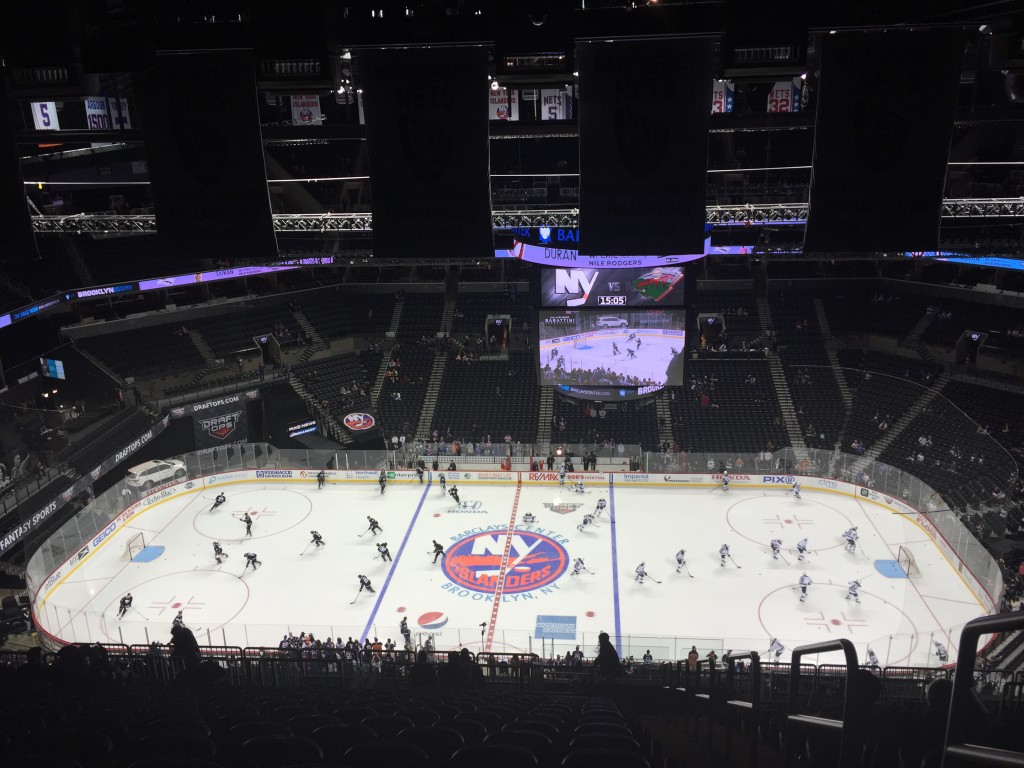 42. Barclays Center
And so we reach the end of the list, and the worst building in my NHL arena rankings. Barclays Center is a great place to watch basketball, but the fact that Islanders ownership willingly decided to move here — knowing the issues the configuration would present — and at one point saw it as a permanent solution is mind-boggling. At least the saga had a happy ending, with Nassau Coliseum getting one last hurrah and the Isles eventually getting the new arena they wanted for so long.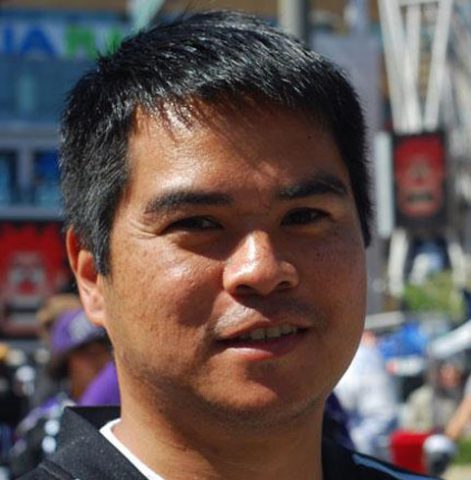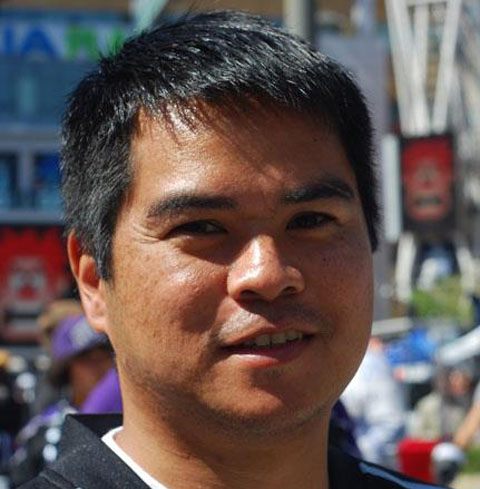 Edward de la Fuente | Itinerant Fan
I live for sports, and I love to travel. My biggest thrill is combining the two. I've been blogging about sports travel for more than a decade, and traveling for sports for twice as long.
About me | FAQ | Buy me a beer 🍺
Affiliate Disclosure
Please note that some of the links above are affiliate links, and at no additional cost to you, we earn a commission if you make a purchase. These recommendations are only for companies that we've used and have proven to enhance our sports travel experiences. To find out more about our affiliate partnerships, please read our Affiliate Disclaimer.