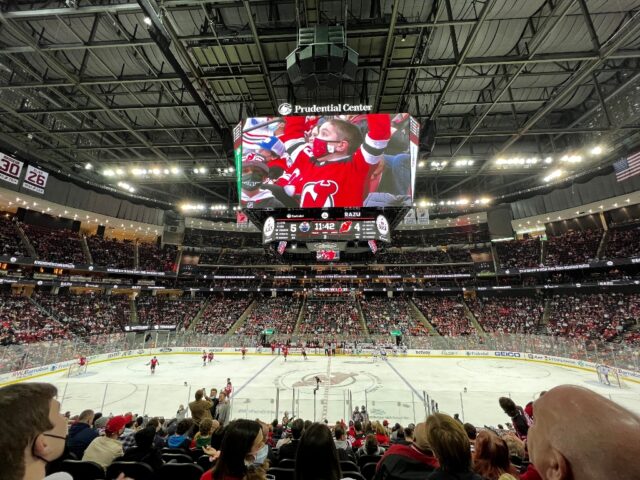 The 2023-24 NHL schedule is here! And like we do every summer, it's time to plan out some NHL road trips for the coming season based on the upcoming slate of games.
For the first time, I have no arenas to check off my list. I completed the hockey circuit last season, attending games at Carolina, Tampa Bay and Minnesota, and can now say I've seen at least one game at all 32 current NHL arenas.
That doesn't mean I'm going to sit back this season, though. There are a handful of arenas I haven't visited in many years that I hope to circle back to, and I hope to follow my favorite NHL team on the road for a handful of games, too.
Perhaps you'd like to put together your own NHL road trip this upcoming season. Well, I'm here to help. Each year we put together a list of multi-city, multi-game itineraries designed to help you visit a number of arenas in as short a timeframe as possible, being mindful of a traveler's time and budget.
We do posts like this for the NFL, NBA and Major League Baseball as well. If you haven't seen one of these road trip posts before, here are the guidelines that we follow:
I looked to pack as many games into as small a timeframe as possible, at least considering typical travel times (I won't suggest you travel cross-country for games on back-to-back days, for instance).
I'm only looking at trips where you're traveling in the same general direction as you go from city to city (so no zig-zagging around).
I tried to limit the number of times you see a particular team to twice (admittedly difficult, as many times it's easier to plan a trip through a region because a certain team is on a road jaunt through it).
And I looked only at minimum four-city trips, because hey, longer trips are more fun.
With that out of the way, check out the NHL road trip itineraries we've come up with for the 2023-24 season.
1) The East Coast springboard
Wednesday, Oct. 11: Canadiens at Maple Leafs
Thursday, Oct. 12: Rangers at Sabres
Friday, Oct. 13: Coyotes at Devils
Saturday, Oct. 14: Sabres at Islanders
Monday, Oct. 16: Coyotes at Rangers 
The new NHL season begins on Tuesday, Oct. 10, but you can kick off a road trip the very next day with five games in six days on the East Coast.
Start in Toronto, where the Maple Leafs will host the rival Canadiens at Scotiabank Arena (I know, those tickets will likely cost a pretty penny). Head east from there, with a stop at Buffalo's KeyBank Center before checking out games at all three of the New York City metro area's NHL arenas: the Devils' Prudential Center, the Islanders' UBS Arena and the Rangers' Madison Square Garden.
2) The West Coast hockey tour
Tuesday, Nov. 7: Kraken at Coyotes
Wednesday, Nov. 8: Kings at Golden Knights
Thursday, Nov. 9: Oilers at Sharks
Friday, Nov. 10: Flyers at Ducks
Saturday, Nov. 11: Flyers at Kings
This journey isn't so much a straight line as it is a curve, and it likely requires at least one plane ride mid-trip. But that's OK, as you can knock off all of the NHL arenas in the southwestern United States in one road trip.
You'll begin at Mullett Arena outside Phoenix, where the Coyotes are taking up residence in Arizona State's 5,000-seat hockey barn for the second straight season. Then, following a visit to T-Mobile Arena to see the defending Stanley Cup champion Golden Knights, take a quick plane ride to San Jose to see the Sharks at SAP Center. The trip ends in Southern California with visits to the Kings' Crypto.com Arena and the Ducks' Honda Center.
By the way, if you'd prefer to make it strictly a road trip (we wouldn't blame you), save San Jose for another time and just hit Phoenix, Vegas and SoCal.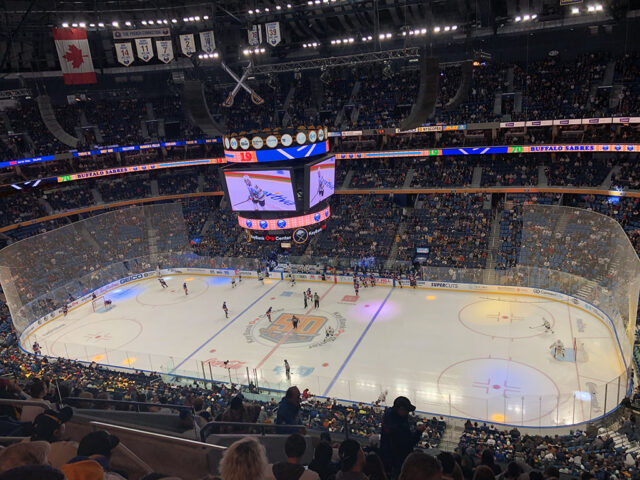 3) The post-Thanksgiving tour
Friday, Nov. 24: Penguins at Sabres
Saturday, Nov. 25: Maple Leafs at Penguins
Monday, Nov. 27: Bruins at Blue Jackets
Tuesday, Nov. 28: Kraken at Blackhawks
Thursday, Nov. 30: Sabres at Blues
The NHL traditionally takes Thanksgiving Day off, but this season they've come back with a chock-full Black Friday slate in which 30 of the 32 teams will be in action.
That's the perfect springboard for this NHL road trip idea that kicks off at Buffalo's KeyBank Center and winds its way westward, with stops at PPG Paints Arena in Pittsburgh, Nationwide Arena in Columbus, United Center in Chicago and Enterprise Center in St. Louis.
4) The PNW hockey trip
Thursday, Dec. 7: Hurricanes at Flames
Friday, Dec. 8: Wild at Oilers
Saturday, Dec 9: Hurricanes at Canucks
Sunday, Dec. 10: Wild at Kraken

This international NHL road trip idea also involves a plane flight, as you'd need at least a couple days to cross between Alberta and British Columbia on land, but that's OK.
Check out both of Alberta's NHL barns, Scotiabank Saddledome in Calgary and Rogers Place in Edmonton, before flying to Vancouver and seeing the Canucks at Rogers Arena. Finally, cross the border and check out the Kraken at Seattle's Climate Pledge Arena.
If you'd like to tack on a fifth game to this itinerary — and don't mind flying again — then take a trip to Denver to see the Avalanche take on the Flames at Ball Arena on Monday, Dec. 11. It's also your best bet at seeing the Avs' home on a road trip, as Denver is not close to any other NHL city.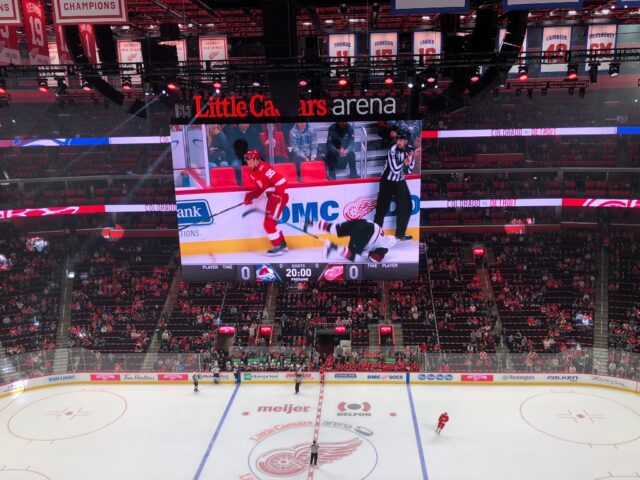 5) The holiday week hockey tour
Wednesday, Dec. 27: Jets at Blackhawks
Friday, Dec. 29: Predators at Red Wings
Saturday, Dec. 30: Hurricanes at Maple Leafs
Sunday, Dec. 31: Sabres at Senators
If you're fortunate enough to have time off from work between and Christmas and New Year's, why not spend it watching live hockey? This NHL road trip takes you through the Midwest and into Canada, with games at Chicago's United Center, Detroit's Little Caesars Arena, Toronto's Scotiabank Arena and Ottawa's Canadian Tire Centre to close out 2023.
Though you have to wait a couple extra days, you can also finish the Eastern Canada circuit on this trip. The Canadiens host the Sabres at Montreal's Bell Centre on Thursday, Jan. 4.
6) Up and down the Eastern Seaboard
Monday, Feb. 19: Stars at Bruins
Tuesday, Feb. 20: Stars at Rangers
Thursday, Feb. 22: Rangers at Devils
Saturday, Feb. 24: Lightning at Islanders
Sunday, Feb. 25: Flyers at Penguins
Monday, Feb. 26: Senators at Capitals
This epic East Coast road trip includes stops at six NHL arenas: TD Garden in Boston, the three NYC metro arenas (Madison Square Garden, Prudential Center and UBS Arena), PPG Paints Arena in Pittsburgh and Capital One Arena in Washington.
There are also a couple possible customizations depending on what you'd like to see. First, two NHL Stadium Series games are scheduled for the prior weekend, Feb. 17-18, at MetLife Stadium in East Rutherford, N.J., involving all three NYC teams plus the Flyers.
Speaking of the Flyers, their home arena is conspicuously missing from this itinerary. So if you'd like to check out Wells Fargo Center, you can do so in place of UBS Arena on Feb. 24, when Philly hosts the Rangers in a Saturday matinee.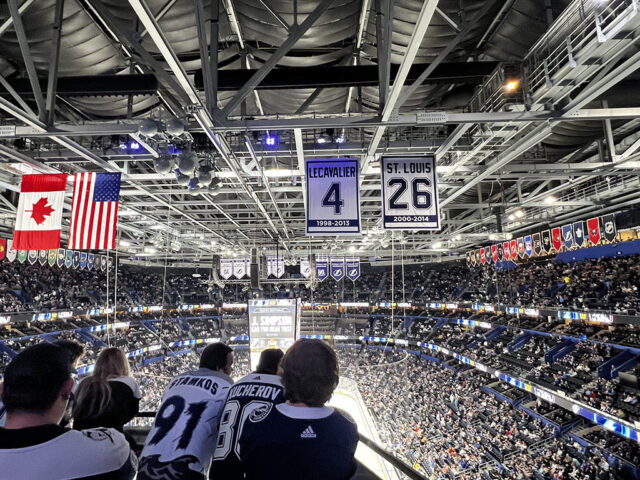 7) The spring break hockey jaunt
Tuesday, March 26: Bruins at Panthers
Wednesday, March 27: Bruins at Lightning
Thursday, March 28: Red Wings at Hurricanes
Saturday, March 30: Bruins at Capitals
Monday, April 1: Islanders at Flyers
Spring break will be in full swing in Florida at the end of March, so why not see a few hockey games while you're at it? This NHL road trip begins in South Florida and winds it way up the East Coast.
Start at the home of the defending Eastern Conference champion Panthers, FLA Live Arena. After that, work your way north, with stops at Tampa's Amalie Arena, Carolina's PNC Arena, Washington's Capital One Arena and Philadelphia's Wells Fargo Center.
8) The stretch run road trip
Saturday, April 13: Wild at Sharks
Monday, April 15: Wild at Kings
Tuesday, April 16: Blackhawks at Golden Knights
Wednesday, April 17: Oilers at Coyotes
The NHL regular season will end on Thursday, April 18, so finish it off in style with this jaunt through the West Coast. You'll visit SAP Center in San Jose, Crypto.com Arena in Los Angeles, T-Mobile Arena in Las Vegas and Mullett Arena in Tempe. Will playoff spots be on the line as the season concludes?
By the way, there are undoubtedly more trip ideas that I passed over or simply overlooked on the 2023-24 NHL slate. if you've got a trip idea you'd like to share, or better yet, if you've got a great NHL road trip already planned, let us know about it!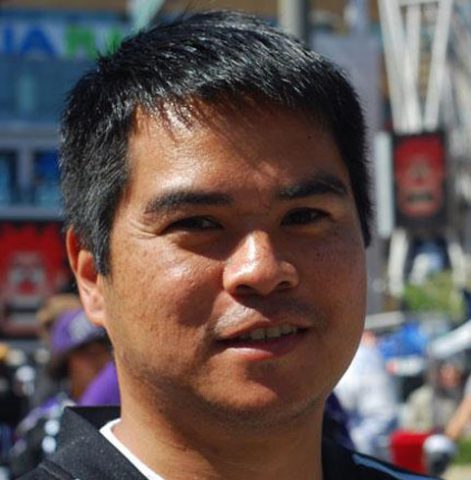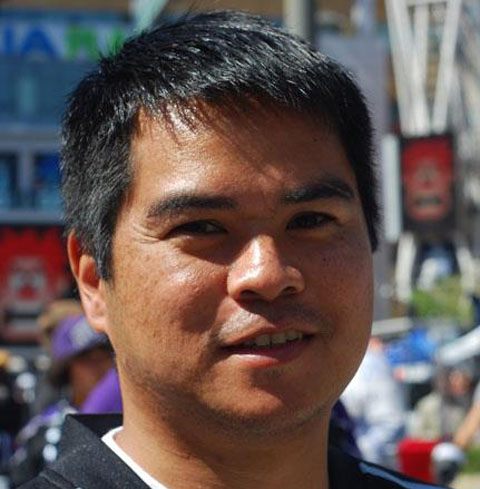 Edward de la Fuente | Itinerant Fan
I live for sports, and I love to travel. My biggest thrill is combining the two. I've been blogging about sports travel for more than a decade, and traveling for sports for twice as long.
About me | FAQ | Buy me a beer 🍺
Affiliate Disclosure
Please note that some of the links above are affiliate links, and at no additional cost to you, we earn a commission if you make a purchase. These recommendations are only for companies that we've used and have proven to enhance our sports travel experiences. To find out more about our affiliate partnerships, please read our Affiliate Disclaimer.